Maximise your social media output
The absence of events and direct communication with customers is forcing us to use social media and email marketing like never before.
81% of European and UK businesses are now switching to "online mode", which means that everybody will be spending a lot more time on their phones and laptops - which makes now a prime time to reach them via social media!
Splento wants to help businesses and enterprises alike in these unprecedented times by offering you the chance to produce viral-quality social media videos at a fraction of normal prices.
Enquire here and we will be glad to help.
Trade Show Cancelled? No Problem.
A lot of businesses had their hopes high for trade shows in 2020, and whilst these cancellations are important to protect our health, trade shows are important because they allow you to reach customers, engage with stakeholders, launch new products to name just a few...
Splento understands this, and understands your pain having spent time and money on an upcoming trade show!
This is why we created a super-slick process for creating videos to push out on digital channels. Videos that let you:
Launch a new product or service.
Engage with your type of audience to get new leads.
Engage with your existing audience to strengthen their support and your relationship.
Book a call with our team, we will be glad to help!
"Beyond all expectations…"
These happy customers have already experienced the Splento Difference.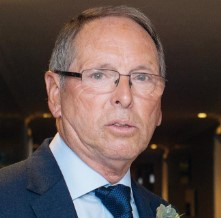 Anatolii Kanarskyi
Awesome!!! Thanx
Trusted by the best
Just a few of the companies Splento has been proud to work with recently
What makes Splento unique?
When it comes to producing great quality images and video, we know you have a choice – so we always do more than anyone else can
We always go the extra mile
Our answer is Yes. Now — what was your question?
Fast turnaround – guaranteed
You will have your photos or video footage retouched, edited and delivered within 24 hours. Guaranteed.
Reliable on-demand service
All our services when you need them. At your convenience - not ours.
Fixed pricing
Transparent pricing plans to suit all budgets – and with no hidden extras
Global coverage
We are available wherever you are – we have a true worldwide presence
Proven technology
All this backed up by robust, bespoke tech, making your images available and secure 24/7
Whatever service you need –
when you need it
When you need to make the right impression, you need a professional with the vision to make it a reality. Splento has specialists who can provide all these services and more.
Questions?
Call us and speak with a Customer Service Specialist to answer any questions you may have.
020 8123 1838
Ready to book?
Hire our professional photographers or videographers in just a few clicks with our fast and simple booking system.
Enquire