Disrupting
photography & videography


Together.

Splento is growing
We are a fast-moving, goal-centric and dynamic team
You are proactive, have vision and are up for the challenge!

See Open Jobs
Our culture
The Splento Culture is unique. It's all about going the extra mile.
Splento team members demand more from themselves
than anyone else will ever ask of them.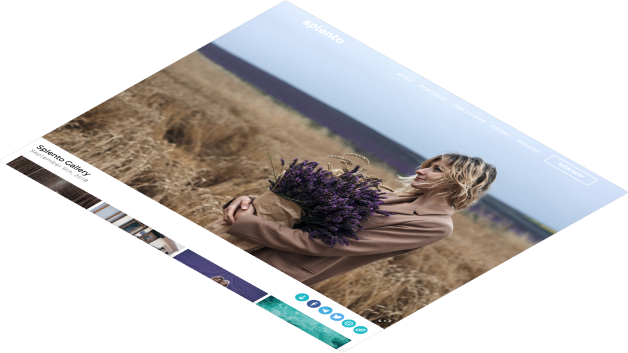 We get things done
Our minds are for having ideas – not holding them.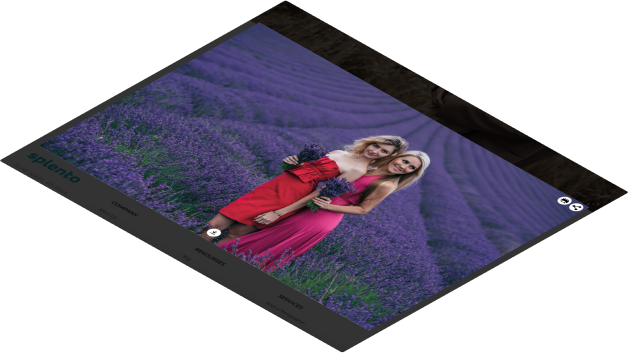 We are proactive
Circumstances and conditions never control us.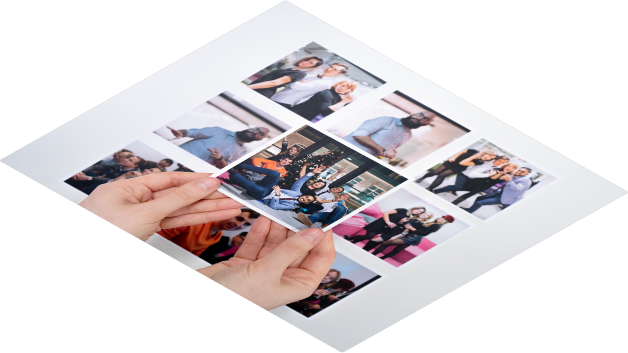 We all have a SuperPower
The amazing talent we each possess is unique.
Current opportunities
Senior Bookkeeper Department: Finance & Accounting Location: London- Remote
Senior Bookkeeper
Are you a detail-oriented accountant with a passion for growth and personal development but are not able to work full time? Then we are looking for you! You will manage our daily accounting operations with a focus on bookkeeping, payments, managing accounts and payroll remotely. If that sounds exciting, we are looking forward to hearing from you!
Duties and Responsibilities
Bookkeeping- 36%
Processing Expenses

Adding Expenses

Reconciling bank transactions

Preparing chart of weekly bank statement

Creating monthly invoice/ statements

Challenge the chargebacks

Filling out Weekly Metrics
Payments-20%
Preparing payments for approve

Processing bill payments - Weekly

Collection of bank details for PRO

Checking Self-billings & Credit Notes with New Admin panel

Processing Salary payments for contractors- Monthly

Enrolling/paying subscriptions
Managing Accounts-5%
Finalise the reconciliation

Add data to Futrli

Review the Management Accounts and send to CEO
Annual Accounts & CT600- 5%
Post-Final Year-End Journal

Prepare the Annual Accounts

File CT600 and communicate with R&D Tax Credit
Payroll & Pension-0.5%
Processing payroll

Enrolling new employees for payroll

Enrolling new employees into a pension scheme

Sales Commission calculation
VAT Return- 0.5%
Audit of transactions for the period

Getting approval from CEO and filing VAT return through MTD

Make sure we have money in the bank account for DD
Ad hoc-33%
VAT scheme: Cash vs Accrual

Monitor Photographer's Client Account

Addressing Finance related queries

Deal with enquiries from HMRC, Companies House, Bank or Pension Regulator

Chase unpaid invoices

Ad hoc requests from customer support

Ad hoc requests from HR


Requirements
Technical skills:
Knowledge of QuickBooks (Xero)

Payments confirmation programmes (Approvalmax)

Bills and receipts collection software (ReceiptBank or Hubdoc)

cash flow prediction and planning software

Advanced Excel ability (is rather desirable)

Expertise in big data analysis, advanced modelling techniques and SQL (is rather desirable)
Personal skills:
Excellent collaborator and coordinator with colleagues in other departments.

Understanding of the overall workings of the business.

Presenting information in an easy-to-digest manner.

The ability to pivot and roll with change is an absolute must!
Good oral and written communication skills.

Excellent analytical and numerical abilities.

Accuracy and an eye for detail.


Benefits
Unparalleled opportunity to develop your career rapidly through exposure to all company areas in a flat structured start-up.

Typically flexible remote working environment; come sit in our office in Soho London or work from home in the comfort of your own home, anywhere in the UK.

Competitive salary.

21 days annual leave plus bank holiday.

30% staff discount.

Lots of free learning material, including books, mentoring sessions and Splento Talks.


Our Mission
We believe that getting professional visual content should be as easy as getting a cab and we are on a mission to help clients around the world increase sales, by providing professional visual content at the click of a button and delivering it the next Day!
Our Vision
Becoming the largest professional visual content creators in the world.
Our Culture
The Splento Culture is unique - it's all about going the extra mile. Splento team members demand more from themselves than anyone else will ever ask of them.
Our Key Values
CUSTOMER OBSESSION
We give our people the authority and resources they need to do what it takes to serve our customers better!
FOUNDER MENTALITY
We own everything in our world and blame no one else.
CHALLENGING THE STATUS QUO
We try new ideas, techniques and methodologies all the time. We don't wait for others to figure out and re-engineer our work and industry —that's our job!
FOCUS ON PROCESS- DRIVEN RESULTS
Deadlines are the lifeblood of great execution. Heroes commit to them totally.
PERSONAL GROWTH
We know that excellence comes from Deliberate Practice — not innate talents.