HELPING

CREATIVE IDEAS


SUCCEED
Providing
Professional

Photographic Services, on Demand

Splento was born out of an urgent worldwide need for reliable, affordable, high-quality professional photography and the need to change the way this $40bn industry operates.

As a serial entrepreneur, Splento's co-founder and CEO, Roman Grigoriev, found it incredibly difficult to find reliable photographers at reasonable rates. Hiring photographers was a constant battle of synchronising diaries, reviewing endless portfolios and being overcharged. The final straw was the delivery of his wedding photos six months after the big day. Six months? Really!?!?! That's where the initial idea came from for professional #PhotographersOnDemand.

Over the years the business model has evolved, but our mission is still the same:

To provide the best, fastest and easiest way to get your professional photos delivered.

For us, 'professional photographers on demand' does not mean following the Uber model. Very few people need photographers in the next 10 minutes. Splento has serviced thousands of happy clients, yet only a small percentage needed a photographer the same day.

For us 'on demand' - means when the client needs a photographer, not when the photographer is available. Splento photographers are always available – wherever, whenever, you don't have to ask. Our only parallel with Uber is that when you book with Splento, you know what to expect. Splento means great quality each time, every time.

Splento means set, transparent prices, end-to-end service and no nasty surprises. Splento means scale – whether you need one photographer, ten or 100, be it next morning or next week – we can always be there.

Splento is not a marketplace. If you think about it – photography marketplaces are just beautified and glorified versions of Google's search for "professional photographers" – a prettier way to present results. Photography marketplaces present millions of portfolios from everyone who can use a camera and the Internet, but you still have to waste your time sifting through hundreds of options, negotiating prices and availability and then waiting for your photos to be delivered weeks or even months later.

Splento is different. We work only with the top 1% of professional photographers in each market we operate, be it a London Borough, a mid-sized city in Europe or a large county in the US. And by "Top 1%" we don't mean the most expensive. The most expensive photographers are usually the worst in terms of the overall experience. They are more like Linda Evangelista and some professional models with their "we don't get out of bed for less than $10,000 a day" attitude.

Top 1% photographers for us means those who are experts at what they do, who know what great customer care is, who have can-do attitude, are always positive and timely, can follow very specific brand guidelines and at the same time have enough creativity to add that extra spark to each photoshoot.

We choose to work only with those photographers who love to improve and get better. We choose to work only with those photographers who understand that a great photoshoot is made up of many things:

a) How easy it is to book a photographer;

b) The customer care before and after the photoshoot;

c) Photographer's attitude during the photoshoot;

d) The way photos are retouched;

e) How soon the photos are delivered;

f) How simple it is to access those photos and share with friends, colleagues and clients.

Yes, we admit, the photography equipment and the skills are also important, but the six points above are just as important. That's why our clients love us and why we have 9.7 out of 10 on TrustPilot (www.splento.com/reviews).

So how do we do it? Easy! We take care of everything for our photographers. They do one thing and one thing only - take photos. We deal with clients from start to finish, we retouch photos, we host them in our own galleries and if clients need anything else - we are there to help 24/7.

Oh, yes… and as for the vision?

Nowadays everyone has an amazing camera in their pocket. However, just because you have an amazing camera in your pocket, doesn't make you a professional photographer. We will never be able to substitute your smartphone in terms of ease of access and speed of delivery, however, sometimes you don't just need a professional camera, but also a professional photographer on the other side of the lens and that's when Splento can help.

We are the fastest and easiest way to hire professional photographers and videographers and our vision is:

To become the largest professional visual content creators in the world!
Experience and expertise – on both sides of the lens
Splento was founded in 2015 by four business, photographic and tech specialists – all experts in their respective fields who understand what it takes to deliver top-quality service on demand and on a large scale.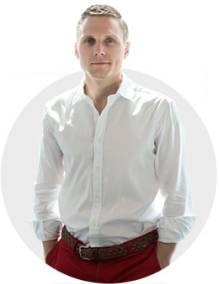 Roman Grigoriev
Chief Executive Officer
Roman Grigoriev
Chief Executive Officer
The entrepreneurial brain behind Splento, Chief Executive Officer Roman has been setting up and running businesses since he was in college. One of his first enterprises was a property company, and his experience of unreliable photographers and late picture delivery led to his 'lightbulb moment': realising the necessity for total trust between the worlds of photography and business became the inspiration for Splento.
Read More
Hide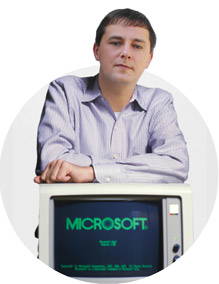 Pavel Kanibolockey
Chief Technical Officer
Pavel Kanibolockey
Chief Technical Officer
Pavel is an experienced web developer with a track record of building scalable platforms. He has an extensive background in information systems planning, development, support and integration.
Read More
Hide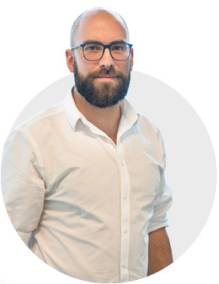 Bogdan Maran
Chief Operations Officer
Bogdan Maran
Chief Operations Officer
Chief Operations Officer Bogdan has worked as a professional photojournalist for the likes of Associated Press and EPA, covering everything from Afghanistan to the Olympic Games.
Read More
Hide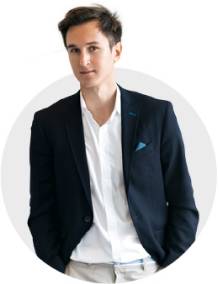 Eugene Semeykin
Chief Product Officer
Eugene Semeykin
Chief Product Officer
Eugene has worked with some of the world's top photographers for magazines including Elle, Marie Claire and GQ, using the latest editing and retouching technology to ensure their pictures look 'out-of-this-worldly' beautiful.
Read More
Hide
Experience and expertise – on both sides of the lens
We believe that valuable collaborations are the key to success. That's why we are proud to work with partners who share the same desire to offer quality and reliability to their customers by adding value to their services.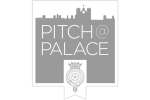 01

Reliability

With more than 100
specialist, individually
screened and fully insured
photographers in London
alone, Splento will never let
you down
1
02

Quality

Splento uses
only personally selected
photographers with a
minimum of five years'
experience, and our own
approved retouchers
2
03

Simplicity

Splento's fast and easy
booking service can
provide a specialist
photographer within three
hours, at the touch of a
button
3
04

Speed

Splento guarantees
delivery of your edited and
retouched files within 48
hours – and often within
24 hours – and you own
full copyright of your
pictures.
4
As a company with global reach, Splento is proud to be headquartered in bustling London.
Splento Ltd
20 Air Steet, 4th Floor,
Soho, London, W1B 5AN
Be the first to know about special offers

and the cool stuff going on at Splento HQ!
We will never send you spam