The Splento London Photo Experience
Is this your first visit to London and you're looking for an amazing and memorable photoshoot with a professional photographer?
Have you spent the past five years studying or living in London and now is time to go back home, but you want a perfect memento to keep forever?
Are you a Londoner born and bred and want to surprise your friends and loved ones with a perfect tourist experience?
Well, look no further! Have a London photo experience with one of Splento's professional photographers.
We will meet you at the London Aquarium on the South Bank and then take you on a breathtaking London photo tour. We'll photograph you near the London Eye, then get a few photos on the Westminster Bridge with the Houses of Parliament and Big Ben, then off to Westminster Abbey, St James's Park and Buckingham Palace. Then off to Trafalgar Square and Piccadilly Circus (and the newly refurbished statue of Eros), then we'll jump into a black cab and go to St Paul's and take a few shots from the Millennium Bridge. Finally, we'll walk on along the River Thames towards Tower Bridge and the Tower of London.
All the retouched photos will be delivered to you in an online shareable gallery within 48 hours after the photoshoot.
Don't miss your chance to book the Splento London Photo Experience now for only £149 for 2-3 hours of great fun and amazing, splendid mementos!
Excellent service and 100% customer satisfaction guaranteed!
See all the reviews here: www.splento.com/reviews
"Beyond all expectations…"
These happy customers have already experienced the Splento Difference.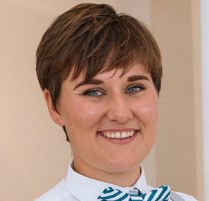 Lauren Tollett
Excellent Experience My fiance, Chris and I had an amazing experience with our photographer, Charlie Burgio. We are from the U.S. and we met in London for a brief trip. Little did I know that we would get engaged while there! My Fiance scheduled our photographer, Charlie with ease and surprised me with an engagement photo shoot while we were travelling! It was nothing short of a dream! It was such an easy process and Charlie did an INCREDIBLE job with our photographs. He was very professional and made us feel extremely comfortable. He was so easy to work with and had excellent ideas for our pictures. I can honestly say that we couldn't be happier with the way our pictures turned out and we got our pictures so quickly!.. Charlie sent us a preview of the photographs within a day and we got all of our pictures within two days, which is an amazing turnaround. Thanks to Splento and Charlie, my fiance and I now have amazing pictures that documented a milestone in this new chapter of our lives together! We would highly recommend Charlie as a photographer!

Kellie Cauley
Lazaros was wonderful! We had such a worry-free experience with Splento and Lazaros! I was a tourist so I wasn't incredibly familiar with the area and Lazaros was very adaptable and made meeting up an easy experience. I also had very few ideas besides typical tourist photos and Lazaros was full of ideas that turned out wonderfully. We also took the photos the day before Christmas Eve, so I did not expect to get them back as quickly as estimated. But there they were, sitting in my inbox on Christmas morning. Wonderful. Thank you to both Lazaros and Splento for such a fantastic experience at such an affordable value.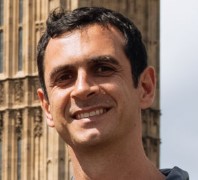 Flavio Simoes
All Smooth I booked a videographer for the annual party of our company. Alessandro showed up on time. We didn't notice him during the party and he was polite and professional when he engaged with some of us for some fun shots. We got the video two days after, which was of great quality and really gave a sense of the night and of our people. Very satisfied, and happy with the price too. Will use this service for our next year event too.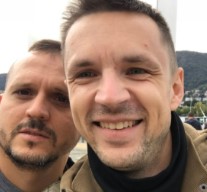 Juri Strekalov
Great experience! We ordered a photo shoot with a very short notice and had doubts if the photographer will be any good, since you know, I thought that all the pros are booked months in advance. Yet the guy they sent did an absolutely excellent job. And on top of that we got our photos done and delivered in a day or so, which was outright awesome. Highly recommend!

Vera Zett
AMAZING! I can warmly recomment everyone to have a good photographer with Splento! I travelled to London on my own in August, again, and was desperately seeking for a good photographer at a good price to take pictures of me (not just the usual selfie stuff every tourist has...) in my dearest London City, Piccadilly, Covent Garden and surroundings. I looked through the internet for 3 weeks, wrote several photographers E-Mails, all were too busy or too expensive or did not answer at all. THEN I found Splento, the contact was wonderful, you can book online with Credit Card, the price is excellent, I could choose date and place, everything is very clear and nice and friendly. After booking I received a mail with my personal photographer Giulia. I contacted her via WhatsApp, we found a place to meet, we were both there, she is so lovely and fresh and warm and makes the most wonderful pictures I ever had of me! We had so much fun, which is clearly to be seen on the pictures. I received 48 hours after my session a mail from Splento with a Link to all the best pictures (which are 140 in 2 hours), and apart from some where I don´t like myself, they are all magic! If I could I would give 435794657067856 stars for the service and will surely use it again next time I´ll be in UK. Thanks a lot!
Emma Corfield
When we arrived at Sheffield, we already knew which service we would contact to create a portfolio. Our partners have already worked with these guys, so all expectations are fully met.
Affordable pricing
Videography
Videography

Videography

Full hd video production or 4k on request (4k is a higher resolution video which produces sharper footage). Popular choice for Events, conferences and interviews.

Delivery in 48 hours

Delivery in 48 hours

All your files will be delivered within 48 hours (video editing not included).

Personal online storage

Personal online storage

We will provide you with a link to your personal online folder which allows you to review all the footage recorded during the day.

Basic Audio Equipment

Basic Audio Equipment

Audio is as important as video, we will make sure your videographer will have professional microphone on the job.

On-Camera Lighting

On-Camera Lighting

The lights are an essential kit to make sure there is enough light to illuminate the environment.

Free consultation

Free consultation

Our team comprises photography experts and dedicated customer service professionals who will help you get the best results, as part of our service.
Book now
Delivery in 48 hours, personal online storage, audio & light equipment, free consultation.
Photography
All Best Photos Digitally Retouched

All Best Photos Digitally Retouched

Our highly skilled team of professional editors will choose and retouch the best

*

photographs from your session before uploading them to your online gallery. If you feel that there are other photos we have missed, you can just tell us which ones and will retouch up to 30 extra images completely free.

*

up to 100 images per hour.

Delivery in 24 hours

Delivery in 24 hours

We guarantee to send you your expertly retouched images within 24 hours. We will send you a link via email to access your online gallery, from which you can download and share your images straight away.

Online Gallery

Online Gallery

Once your images are ready, they will be uploaded to your very own online gallery. This gallery is easily downloadable and shareable and will exist forever, free of charge, so you can share your special moments with whoever you like, whenever you like.

Free consultation

Free consultation

Our team comprises photography experts and dedicated customer service professionals who will help you get the best results, as part of our service.

All JPEGs

All JPEGs

Many clients choose to keep all the photos our photographers take in their session. Choose this option and we'll send you a link to all the photos we've taken whilst fulfilling your order, unedited, in jpg format, meaning they can be opened with any computer program or software.

Commercial Use License

Commercial Use License

Are you planning to use your photos for commercial purposes: advertising, marketing, printing for sale, etc.?

The commercial license always belongs to photographers, but we are flexible and we love giving our clients freedom to choose. You can buy the commercial license from us and use the photos as you wish for any purpose.

Choose this option and we'll send you a confirmation of your commercial use license along with the photosession.

High Resolution Photos

High Resolution Photos

Digital photos are the easiest way to enjoy and share your photos, but Splento also optimises all of your final images for printing independently, up to A3 size.

Free Cancellation

Free Cancellation

Should you need to cancel, that's no problem at all. You are entitled to a full refund if you cancel with at least 24 hours. Please see our full cancellations policy

here.
Book now
All best photos digitally retouched, delivery in 48 hours, online gallery, free consultation, all JPEGs, commercial use license, High Resolution Photos, free cancellation.
Standard retouching
Colour and tone correction

Colour and tone correction

Colour and tone correction

Small blemishes removal

Small blemishes removal

Small blemishes removal

Brightness, contrast and saturation changing

Brightness, contrast and saturation changing

Brightness, contrast and saturation changing

Toning and vignetting (according to instructions)

Toning and vignetting (according to instructions)

Toning and vignetting (according to instructions)
Book now
Colour and tone correction, small blemishes removal brightness, contrast and saturation changingtoning and vignetting (according to instructions).
What makes Splento unique?
When it comes to producing great quality images and video, we know you have a choice – so we always do more than anyone else can
We always go the extra mile
Our answer is Yes. Now — what was your question?
Fast turnaround – guaranteed
You will have your photos or video footage retouched, edited and delivered within 24 hours. Guaranteed.
Reliable on-demand service
All our services when you need them. At your convenience - not ours.
Fixed pricing
Transparent pricing plans to suit all budgets – and with no hidden extras
Global coverage
We are available wherever you are – we have a true worldwide presence
Proven technology
All this backed up by robust, bespoke tech, making your images available and secure 24/7
Whatever service you need –
when you need it
When you need to make the right impression, you need a professional with the vision to make it a reality. Splento has specialists who can provide all these services and more.
Questions?
Call us and speak with a Customer Service Specialist to answer any questions you may have.
020 8123 1838
Ready to book?
Hire our professional photographers or videographers in just a few clicks with our fast and simple booking system.
Book now