Baby photographer in Los Angeles
Your baby already was born, but you didn't agree on a photoshoot in advance? Splento service will solve this problem! Book online the baby's photoshoot from the professional baby photographer in Los Angeles and our specialist will be with you in a couple of hours. You will receive the most affordable prices on the photo of the city and the finished result of work within 2 days!
The photographer's attention to details and facial expressions of crumbs, with love selected poses and accessories will allow him to create unique portraits of the newborn, which will be carefully stored in the family for many years. The resulting photographs undergo detailed retouching and authoring. Such photos will be an excellent material for creating collages or photo books of a newborn.
The baby photographer will hold a creative photoshoot in a cosy home environment or a special studio. He will capture the baby in interesting poses, during sleeping sweetly in a basket or a special bed. If your baby is already several months old, it will be possible to apply the reporting style of shooting, and the crumb will determine the plot for the photo. These may be moments of feeding, swimming or walking.
If it will be good weather you could shoot in a picturesque place, then the photos will be as natural, colourful and rich as possible. The quiet beach Paradise Cove beach or a walk along Griffith Park is perfect for this. Leave a request right now and we will make a complete photo-chronicle of the first days of your child's life!
"Beyond all expectations…"
These happy customers have already experienced the Splento Difference.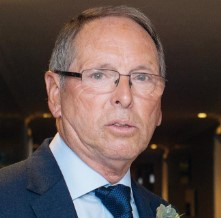 Anatolii Kanarskyi
Awesome!!! Thanx
Trusted by the best
Just a few of the companies Splento has been proud to work with recently
What makes Splento unique?
When it comes to producing great quality images and video, we know you have a choice – so we always do more than anyone else can
We always go the extra mile
Our answer is Yes. Now — what was your question?
Fast turnaround – guaranteed
You will have your photos or video footage retouched, edited and delivered within 24 hours. Guaranteed.
Reliable on-demand service
All our services when you need them. At your convenience - not ours.
Fixed pricing
Transparent pricing plans to suit all budgets – and with no hidden extras
Global coverage
We are available wherever you are – we have a true worldwide presence
Proven technology
All this backed up by robust, bespoke tech, making your images available and secure 24/7
Whatever service you need –
when you need it
When you need to make the right impression, you need a professional with the vision to make it a reality. Splento has specialists who can provide all these services and more.
Questions?
Call us and speak with a Customer Service Specialist to answer any questions you may have.
020 8123 1838
Ready to book?
Hire our professional photographers or videographers in just a few clicks with our fast and simple booking system.
Book now