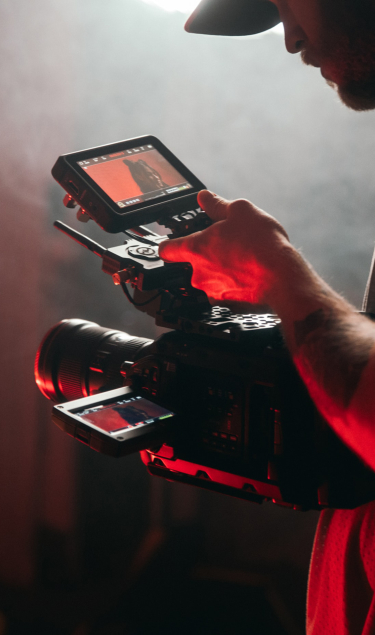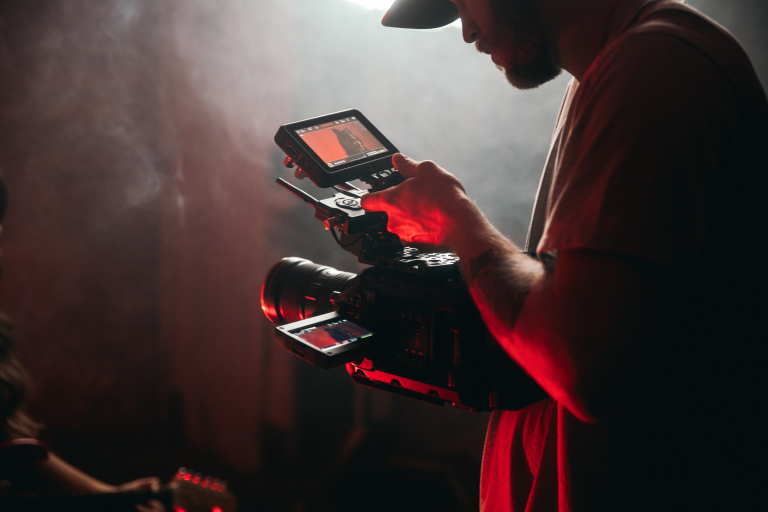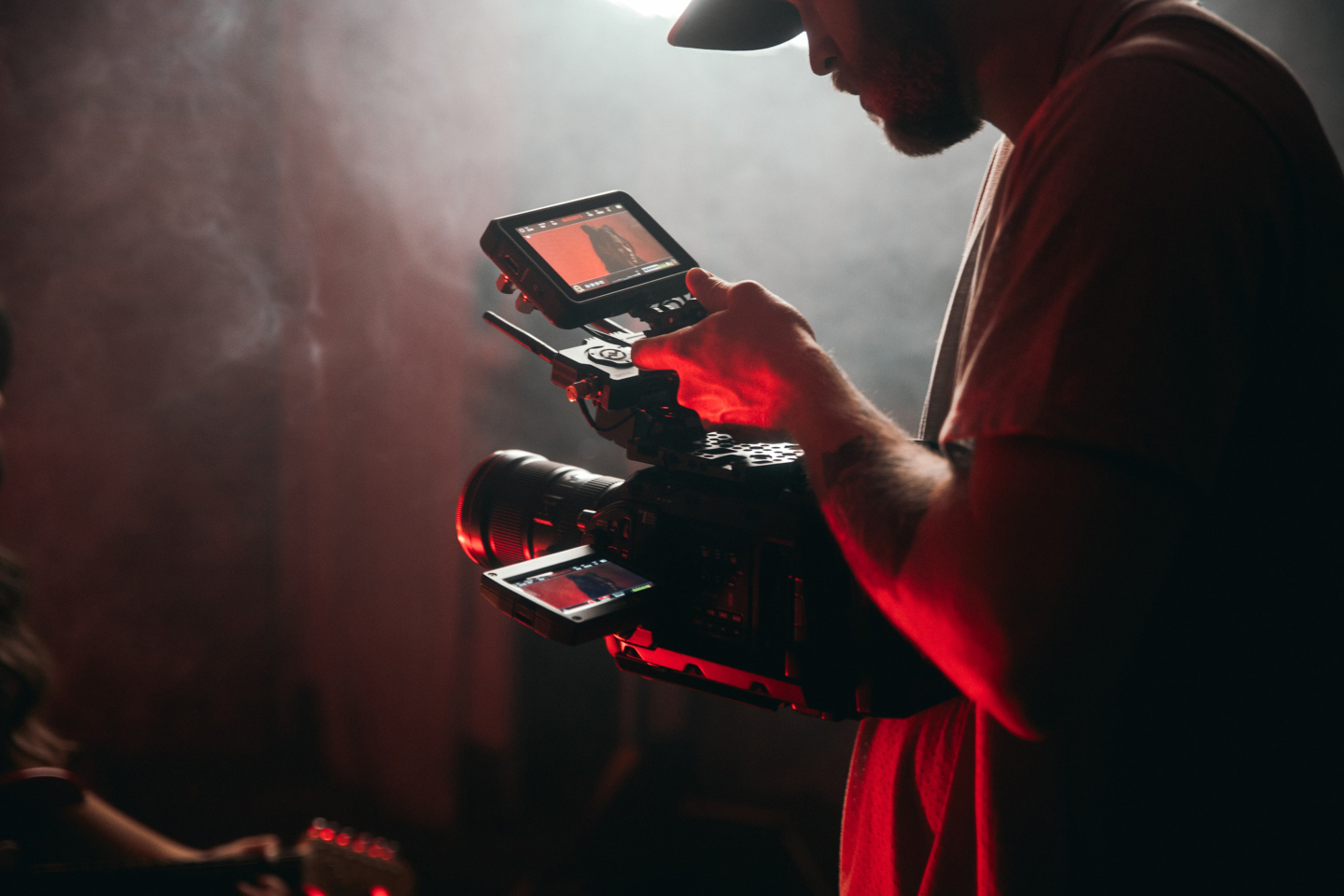 Top Liverpool videographers
The once European Capital of Culture reveals why it is still a centre of creativity
Top Liverpool videographers
Liverpool was named European Capital of Culture in 2008, but that badge of honour still stands, in many opinions, due to the city's diverse and rich heritage.

Perhaps most famous for being the birthplace of The Beatles, if you are looking for a videographer to assist you down the long and winding road to success in Liverpool, then you have come to the right place. Do you want to know a secret? Whether your are from Penny Lane, a day tripper or a resident of Liverpool, you can get by with a little help from your (video) friends at Splento.

These videographers will work eight days a week, and put in a hard day's night to ensure you get the footage you need, doing every little thing they need to do to ensure you are 100% happy with the results. Whether you are a paperback writer, a Lady Madonna or a taxman, whatever your video requirements, we can work it out.

So if you are in need of an exceptional videographer in Liverpool, there's no need to even say "don't let me down", just come together with one of these amazing people.

Damien Griffiths
Bio:
I have been a Filmmaker and Content Creator for around 6 years now, working on multiple projects across many different areas and businesses.

Ever since I was a child I've always had a camera in my hand. What started as a passion for photography in the early days, then became a passion for all things video.

I love to create something that makes people smile and creates a reaction, but most of all, tells a story. For me behind the camera is where I feel at home; it's where I come alive, and there's no better feeling for me than capturing that perfect shot.

Specialisation:
Product

Equipment:
Panasonic Lumix GH5 & GH4 system, Multiple lenses, Audio equipment, Various lighting, Ronin gimbal

Vessel Studios
Bio:
Vessel Studios is the largest independent studio in the northwest, with an in-house production company creating unforgettable imagery for both global brands and emerging makers.

Specialisation:
Advertisements/commercial

Equipment:
Sony FX9, Sony FS7, Panasonic SH1, Red Helium. Arri Alexa Mini, Blackmagic Pocket 6k, Zeiss CP2 lens set, Arri Skypanels, Litepanels Gemini, Nanlite Mixpanel 150, Nanlite Pavotubes, Nanlite Forza 60s, based in a 2500sqft film/photography studio.

Half Cut
Bio:
Creative. Ambitious. Fresh.
Half Cut is a full-service, creative video production agency, injecting heaps of personality and creativity into every single video.
World Cup Brazil. Guardians of the Galaxy. The Birth of Half Cut.
These are the major events of 2014.
We've come a long way since then. Slapping up the best videos this side of the Irish Sea, growing into a team of creative, passionate, and talented filmmakers. Specialisation:

Specialisation:
Advertisements/commercial

Equipment:
Blackmagic Ursa Mini G2, Panasonic GH5, Arri Lights, Sony Audio. Blackmagic Da Vinci Resolve Studio, Adobe CC

Luke Sparrowhawk
Bio:
I am a highly-skilled videographer with a passion for video and film. With over 10 years of experience, I am confident and able to produce work to suit any brief and exceed expectations. I have worked with high profile music labels, working to strict deadlines which have given me the ability to quickly turn around projects, but still to the highest possible standard.

Specialisation:
Advertisements/commercial

Equipment:
Sony a7sii, 24-70mm Sony F4, Laowa 100mm Macro, Laowa 24mm probe lens, Edelkrone electric slider, DJI Phantom 4 pro +, lighting, DJI Ronin M.
Phil Perez
Bio:
I have worked for 7 years in the business, and love it! During my career, I have worked on film sets for the BBC, ITV & Fox Films. The awards I have very gratefully received include Best Film Fictional Director WIFF 2016, Vesbim Award LIFF 2017,& 'Best Videographers' in the County 2018, 2019, 2020 & 2021 by threebestrated.co.uk. My 3 main filming passions are wedding films, independent films & documentaries.

Specialisation:
Wedding


Equipment:
4K & HD Cine Cameras, DJI 4k Drone, DJI Gimbal, Steadicam vest, Broadcast Radio Mics

Julian Taylor (JT Video)

Bio:
In 2017, I was given the chance to make films for a local company, so I threw myself in at the deep end. I started to hone my skills, particularly in filming interviews; which has become something of a specialty. I like to help people communicate their message and authentically tell their story, whether it's in a corporate promo, a more personal documentary, or a spoken word piece. Additionally, I love to film events and music videos. My service is professional and affordable and I have many satisfied clients returning for more business.

Specialisation:
Corporate

Equipment:
Panasonic GH5, Leica 12-60mm, Lumix 14-140mm, Lumix 25mm, Insta 360, Lumix GH4, Zoom H4N, Rode Videomic Pro, MacBook Pro, Adobe CC, Mac Pro, Pro Tools
Happy Customers
Those smart people already booked one or more sessions with Splento
Trusted by the best
Just a few of the many corporations that Splento has been proud to work with recently