Hire an Event Photographer in Nottingham
Hire an Event Photographer in Nottingham to raise the profile of your events! Splento photographers are local to you, affordable and easy to book in minutes. We'll make your vision a reality!

Every event has a story to tell, made up of the moments both large and small that are shared between everyone present. At Splento, we tell the story of your event by capturing all the action-and all the reactions-that make your event exciting, meaningful and worth remembering for years to come. We bring a unique mix of technical expertise and a friendly, down-to-earth working style to every event. Our team of professional event photographers work together seamlessly to capture your event from a more holistic perspective, covering everything from wide shots and big moments to details

We capture people having a good time, caught in the natural moments. Hire an Event Photographer in Nottingham - get your stunning fully retouched photos within 24 hours guaranteed!

Affordable pricing
Get started for free, upgrade later in our application
Standard
For personal use
£99/Hour
All best photos digitally retouched

All best photos digitally retouched

Our highly skilled team of professional editors will choose and retouch the best photographs from your session before uploading them to your online gallery. If you feel that there are other photos we have missed, you can just tell us which ones and will retouch up to 100 extra images completely free.

Delivery in 24 hours

Delivery in 24 hours

We guarantee to send you your expertly retouched images within 24 hours. We will send you a link via email to access your online gallery, from which you can download and share your images straight away

Online gallery

Online gallery

Once your images are ready, they will be uploaded to your very own online gallery. This gallery is easily downloadable and shareable and will exist forever, free of charge, so you can share your special moments with whoever you like, whenever you like

Free consultation

Free consultation

Our team comprises photography experts and dedicated customer service professionals who will help you get the best results, as part of our service

Commercial use license

Commercial use license

Are you planning to use your photos for commercial purposes: advertising, marketing, printing for sale, etc.?

Free cancellation

Free cancellation

Should you need to cancel, that's no problem at all. You're entitled to a full refund if you cancel with at least 24 hours.
popular
Standard
For personal use
£149/Hour
Enquire
Videography

Videography

Full hd video production or 4k on request. Popular choice for events, conferences and interviews

Delivery in 48 hours

Delivery in 48 hours

All your files will be delivered within 48 hours (video editing not included)

Personal online storage

Personal online storage

We will provide you with a link to your personal online folder which allows you to review all the footage recorded during the day

Basic audio equipment

Basic audio equipment

Audio is as important as video, we will make sure your videographer will have professional microphone on the job

On-camera lighting

On-camera lighting

The lights are an essential kit to make sure there is enough light to illuminate the environment
popular
Happy Customers
Those smart people already booked one or more sessions with Splento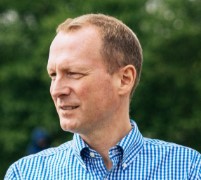 Christopher Gale
Thanks Splento for providing a high quality, professional photographer for our corporate event. Fantastic and creative photographs, and easy user experience downloading the pictures after the event. I would use again in the future.
Trusted by the best
Just a few of the many corporations that Splento has been proud to work with recently
Grow your business with Splento.
Find your success today.