eCommerce video is revolutionising how we shop, and it is especially influential in the realm of product reviews.  People have always looked for customer reviews, and this is coming in the form of product videos more and more. If you need to find out more about a product, it's likely someone has uploaded a product review of it to YouTube. People are turning to video content to find ideas and inspiration that influences purchasing decisions. This blog post will break down exactly why video is the new generation of eCommerce product reviews.
In this post we will look at the following topics:
Product video stats

Video is digestible

Video reviews show how to use the product

Product video is the new retail assistant

Video marketing drives sales
Product video stats
If you're not convinced about the power of product videos, check out these compelling statistics that show the meteoric rise of product video in recent years. According to Google:
There have been 50,000+ years of product review YouTube videos watched on mobile in the past two years. (Yes, 50,000 years!)

75% of shoppers surveyed say they have used a Google product (this includes YouTube) in the past week to help with their shopping.

Nearly two-thirds of shoppers say online video has given them ideas and inspiration for their shopping.

Consumers have watched 7, 300 years of apartment tour/home tour videos on YouTube in the past two years.

The views on YouTube have increased 5 times in the past year.

81% of parents who watch YouTube say they're likely to take action (such as sharing, seeking more information, and buying) after seeing a video ad that addresses back-to-school topics relevant to them.
Video is digestible 
One of the reasons video is so popular is because it is digestible. According to a recently published study from the Technical University of Denmark, the collective global attention span is narrowing due to the volume of information that we are constantly flooded with. Because of this, and our increasingly fast-paced lifestyles in the modern age, people are looking for a quick fix to their problems. People don't have the time to sit and read through long-winded, wordy reviews when they can watch someone review a product to them in simple words.  
Video reviews show how to use the product
According to Google, YouTube users are three times more likely to watch a YouTube video tutorial than read a product's instructions. Not only is it quicker to watch someone explain how to use a product, but it is easier to understand. A video product review often crosses over into a demo video, which is incredibly informative and useful for shoppers as they can make better-informed purchasing decisions.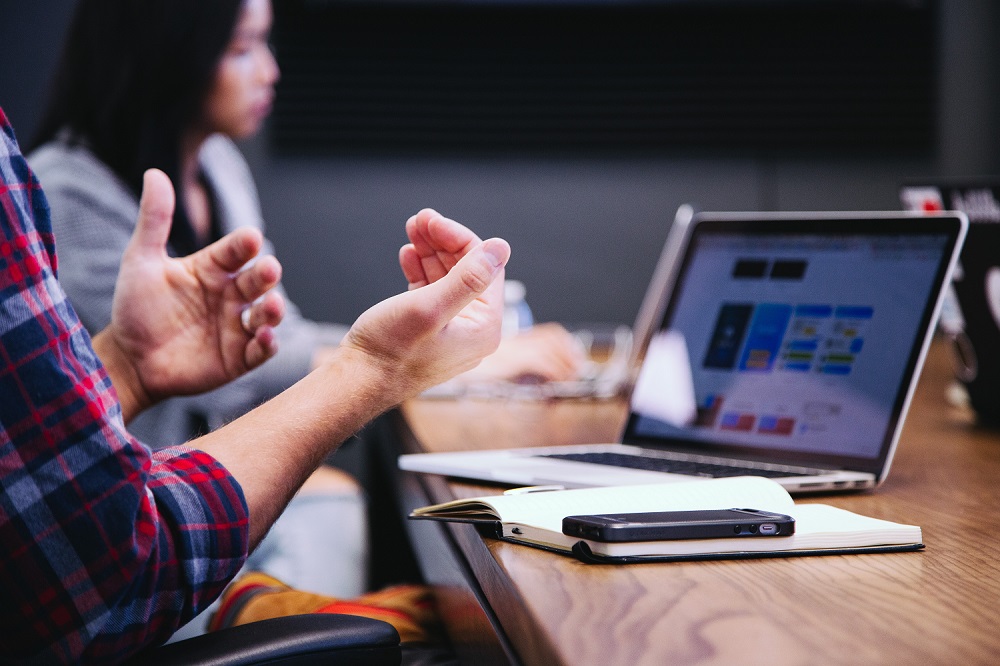 Product video is the new retail assistant
With an abundance of product information available online, people are increasingly looking to others online for advice on what to buy, and like to hear them talking about it and see them using it as opposed to just looking at an image and a written review online. People feel like they can trust people online for guidance when it comes to shopping. 
There are many different types of video that people are watching, including product reviews, shopping hauls, 'come ship with me' videos, and video demos. This kind of content is informative, engaging, and entertaining and influences what people buy.
According to Google, watch time for 'come shop with me' videos on YouTube has increased ten times in the last year, twelve times for 'does it work' product videos, and two times for 'everything you need to know' product videos.
Video marketing drives sales
More and more businesses are investing in video marketing because of its proven ability to drive sales. Businesses are investing in social media influencers who make product review videos because of the sales they can influence on their channels. According to Big Commerce, 19% of marketers planned to spend $1,000 – $10,000 per year on influencer marketing in 2020. According to Influencer Marketing Hub, 92% of marketers believe influencer marketing to be an effective form of marketing. 
However, video reviews are not the only effective format of product videos for eCommerce. Many businesses are investing in eCommerce video ads and creating videos as part of eCommerce blogs. Even eCommerce titans of industry, Amazon, eBay, Shopify, and Etsy are incorporating video as part of their sales tactics.
According to Biteable:
68% of marketers say video has a better ROI than Google Ads.

61% of marketers consider videos to be a 'very important or extremely important' part of their marketing strategy.

74% of marketers say video has a better ROI than static product photography.
From these facts and statistics, it is clear to see that video is revolutionising advertising as we know it. In an age where visual content is taking a hold of consumers, get an edge on the competition and use video while others are only using photography. While photography is significant, it does not capture the imagination of consumers in the same way as product video. It provides consumers with a better insight into your product and they can see themselves using it better. So, what are you waiting for?
---
Book with Splento to find a videographer who can help your product realise its full potential in video marketing. Contact Splento today to speak with a member of the team about your product video needs. 
---
Contact Splento if you are in need of:
Event Photography and Videography