Hola!
Following on from our photoshoot at the Houses of Parliament of a US presidential candidate last month, we've been asked to return to photograph all the UK MPs who have told the truth about Brexit.
As the BBC put it: "It was the shortest photoshoot since records began".
On a more serious note…
1) ZOOM / Recent Update:
Face Recognition
You know that feeling when you attend an event and thousands of photos are taken and shared via dozens of galleries and you just don't have the time to scroll through all of them to find photos of yourself.
Well, now with Splento Face Recognition you can find all your photos from all the galleries by just taking a selfie. As long as the photos were taken by us and/or the original galleries are hosted on our servers, you'll be able to see all your photos in your own personal gallery. Works like magic for mass participation sporting events, conferences, trade shows and multi-day group photoshoots.
Please see below for more details.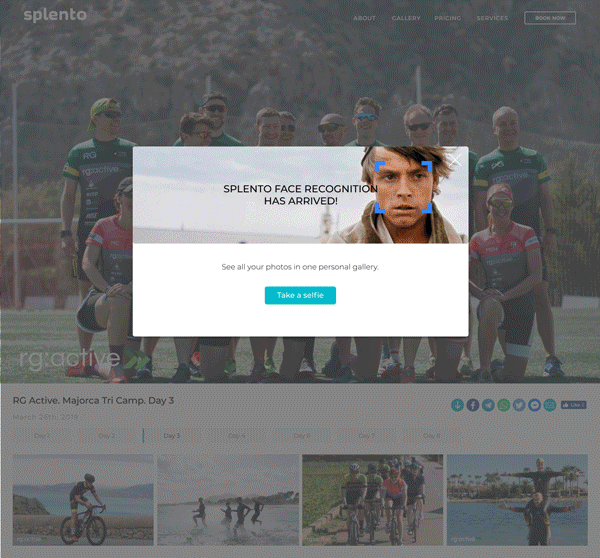 Triathlon Camp/Sports Brand photoshoot
When a loyal customer asks us to deliver a branded photoshoot at their annual training camp – we'll happily go to great lengths (literally!) to help them.
Whilst it wasn't a typical Splento shoot, being more akin to a bespoke high-end photo studio approach (ours is a scalable model which allows us to do hundreds of shoots anywhere around the world on the same day), it was an incredible experience nonetheless.
We flew out to Majorca with the international rg:active team and ran, cycled and swam with them the whole week. It was a great team-bonding exercise for us and the photos and videos we took and produced were absolutely incredible.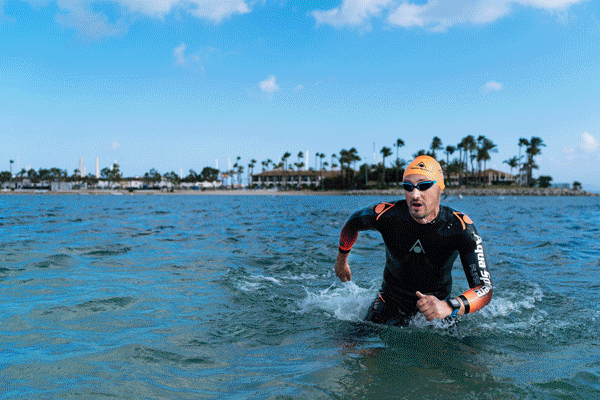 From a team-building perspective – I cannot imagine a better way to improve company culture, cohesion and communication, than going on such a training camp together. For any swimmers, runners, cyclists, triathletes and managers amongst you – I could not recommend the rg:active training camp highly enough (both for fitness and team building purposes)!
It will take only a couple of minutes of your time to watch the video, but you'll enjoy it: https://youtu.be/JuQjxO7rzYc
2) FOCUS / Looking Ahead:
On 28 April Team Splento is taking part in a very, very special project – setting a Guinness World Record.
We are dressing yours truly as a camera and I will run the London Marathon to raise awareness (and money) for all the wonderful charities (Bloodwise, Photovoice, Pancreatic Cancer UK, Paul Brame Foundation, Gift of Life) that we work with and support.
We'll be sending a separate email in the next couple of weeks detailing the attempt, so please keep an eye open for that message.   
3) EXPOSURE / Ask:
Please introduce us to any mass participation sporting (running, triathlon etc) event organisers who would like to seamlessly and automatically create individual galleries for all their participants (it saves them time and money, provides better service to participants and helps with onboarding sponsors).
Kind regards,
Splento – The Visual Tech Company