Finding a corporate videographer is easy. Finding the right videographer can be more of a challenge.
Video production is an amazing tool for marketing, branding, promotion, sales, training, real estate, social media and almost anything else you can think of for your business. Its applications are almost limitless.
And with recent increases in equipment technology and decreases in prices, there are many videographers to choose from – and a few whom you may not want to choose.
So how to find the best corporate videographer?
There is no one answer to this question, as it depends on several factors, and ultimately, only you can be the judge of who is the best fit for your business.
However, it is worth taking the time to find the perfect videographer or company for your project, as this can make the difference between mediocre and amazing when it comes to the finished film.
Yes, that involves some time and effort, but you will thank yourself in the end.
Here we list a few of the main points to consider when it comes to finding the best corporate videographer.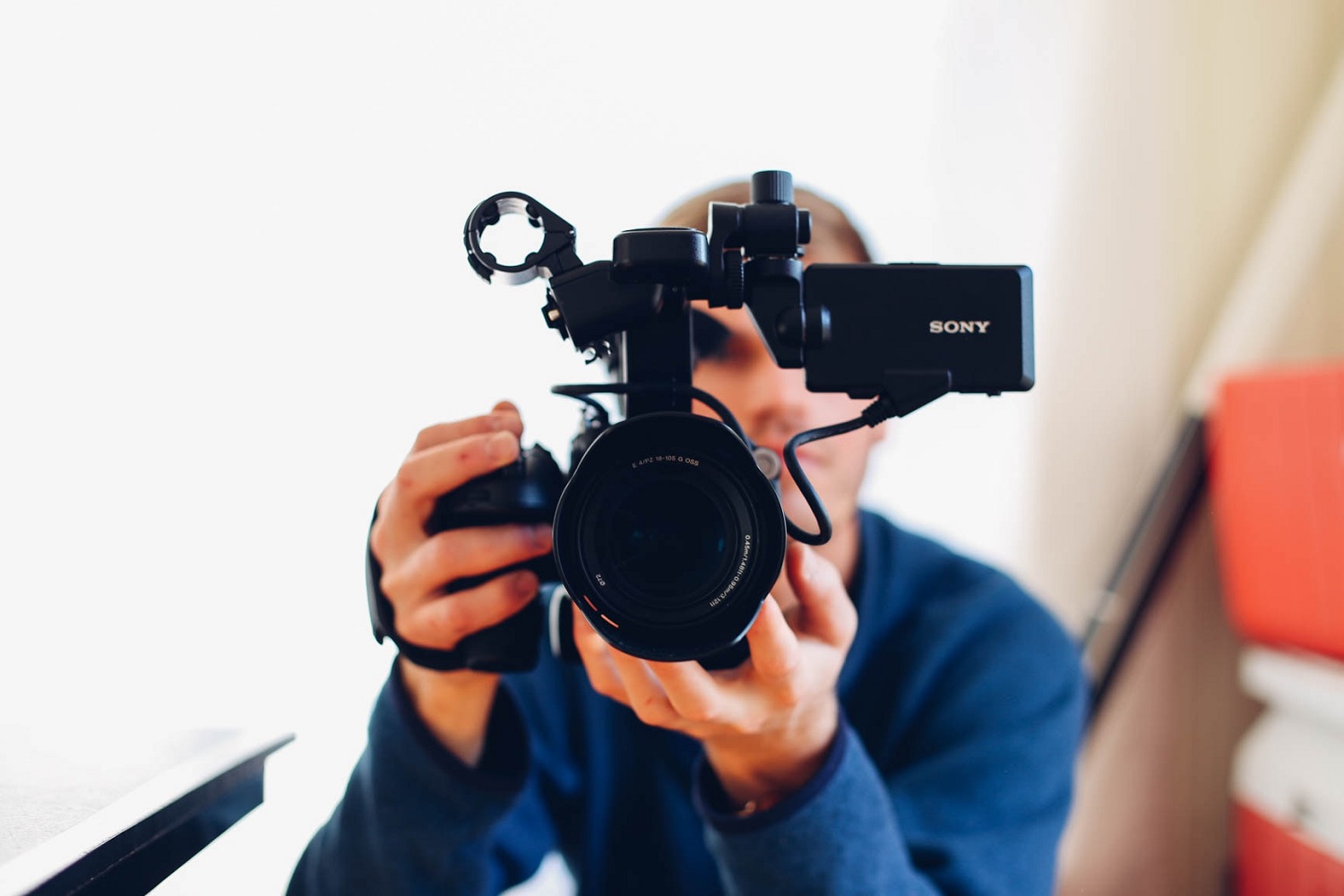 1. Choose your look before your videographer
Before anything else, begin with being clear about what you want the final film to look like.
Even if you don't yet have all the details planned out, clearly decide on the style, look, theme and impression of the video. Is it for your website or social media? Is it for an advert on a TV spot or other broadcasting medium?
Videographers, like artists, all have their own style, and before hiring one you want to know that their style is a suitable match for the look you want for your film.
The style of the videographer will heavily influence the outcome, as this will affect lighting, mood, camera angles, editing and much more.
Having a clear idea in your mind of the style of video you want will help narrow down the search for a suitable videographer to film it for you.
A significant part of your search should involve reviewing showreels and other examples of a videographer's previous work – if the style and overall look of these click with you, then you have a potential candidate to work with.
If, on the other hand, their style is jarringly different, then they are not the videographer for you.
Even if they come recommended by a friend or business colleague, if the fit isn't right, then keep your videographer search going.
2. Budget considerations for your videographer
There is not too much to say on this point, but it is worth mentioning. You need to know your budget, and you need to know whether the videographer you choose fits within it.
So far, so good. But there is more to consider.
If you are using the video for promotion, social media, sales or other marketing purposes, then you will also need to factor in the expected return on investment (ROI) of the video.
You may ultimately need to increase your budget to get the result you want – but if the ROI is good, then this will (and rightly so) affect your initial budget considerations.
For more detail on this, check out this article on measuring the ROI of your video.
---
Looking for a London videographer? Splento has corporate video experts in every 'corner' of the globe and London is no exception!

Hiring a professional London videographer has never been easier!

Whatever your video requirements are, Splento has a local London videographer that's perfect for you!

Instead of scaling our prices according to your booking, we have scaled our entire video production process instead, which means lower prices for everyone – and with no minimum order value!

With a price of just £149 per hour, including full editing and delivery within 48 hours – guaranteed – we know our services will fit your budget too.

Follow this link to discover the easiest value-for-money way to book a videographer in London today!
---
3. Availability and flexibility of your videographer
An important consideration – your videographer needs to fit into your schedule.
You may find a skilled professional who is a perfect match – but if they are unavailable for three months and you need them next week, then sadly, they are a non-starter.
Availability is one of the first things to be checking in your search for a corporate videographer; if this hurdle is an insurmountable one, then all others become irrelevant.
Flexibility is different – even if they are available, can the videographer fit into your schedule and your timescales? In our experience, most are great, but from time to time you may discover someone who believes that you should arrange things to accommodate them.
A high-quality video is the result of the customer and professional videographer talking, planning and exchanging ideas and experience. It is the product of a two-way conversation. Whilst you should allow yourself to be guided by their experience, skills and understanding of the craft of videography, if your professional is not willing to listen to you (the customer) at all, then they are not the one for you.
The videographer's job is to bring your vision to life, through their skills and experience – not to interpret it in any way that they choose.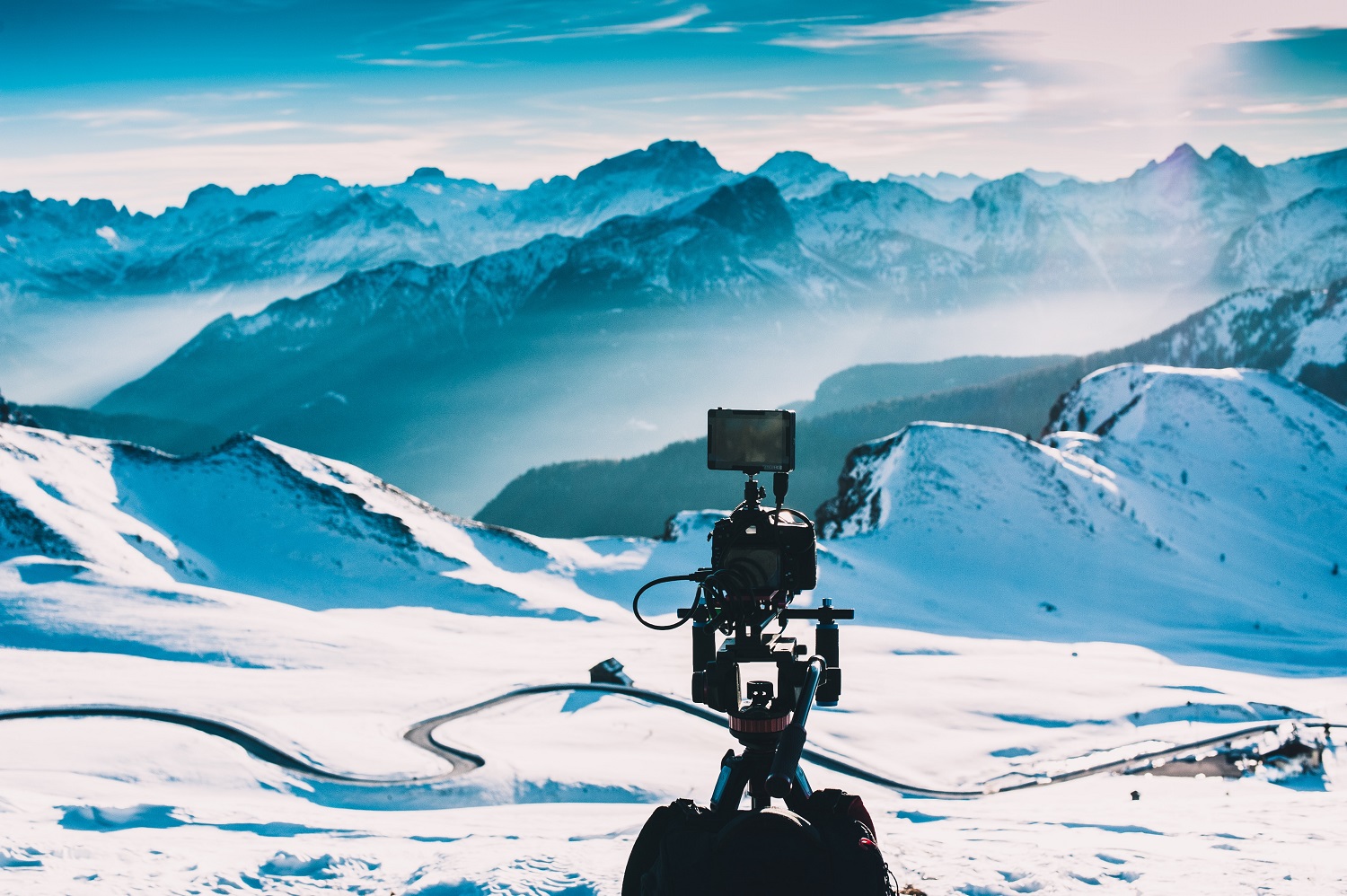 4. Make a detailed list for your videographer
Even when all the above boxes are checked, a common error when hiring a videographer is to explain a rough overview of what you want from the video and then say "well – you know best, just do what you think will work" or other words to that effect.
The above approach is a sure-fire way for you to be disappointed in the result and for the videographer to be frustrated.
As we just mentioned, a professional is there to bring your ideas and vision to life in video form; so give them as much guidance as you can. Make a written list including as much detail as possible.
There may be elements that you are happy to leave to their creativity – and that is fine – but you may have envisioned a particular shot, or there may be specific information that you need conveying in the video in a particular way. Detail these as much as possible.
If you haven't informed your videographer of such detail, then you cannot blame them for not including it.
Ultimately, the key word here is communication. Not just at the start, but as a part of an ongoing process during the whole project. And this includes at the editing stage.
Editing the footage is where the project really takes shape in its final form. Make sure you are available for feedback and make sure that you give feedback at this important point in the video creation process.
5. Customer experience with your chosen videographer
Often overlooked – and in a way, this covers every point that as have already discussed.
The customer experience and services offered by your videographer should be professional and satisfactory at every point.
We have said you need to communicate – but how are they at this, as it is vital that they communicate with you!
What options do they offer for product – just one video, or will they recut the footage into a 30-second trailer for your social media feed as well?
Do they offer graphic overlays and background music in the final cut? Are they willing to edit a cut, allow you to feedback and then re-edit – or do you just get what you are given?
You should have a good idea of these points from viewing their showreels way back at the start of your research into finding the best corporate videographer for your project, but it is still worth asking the questions and clarifying.
'What are their timescales for editing?' is another question to ask. Your videographer of choice may well be able to shoot the footage when you want, but if they are very busy after that with other customers it may be days or even weeks before they have time to edit the final cut – and suddenly your project is behind schedule.
Many professionals will work on one complete project from start to finish – or even use a separate editor (which is usually how to achieve the best result). Just a videoing – cinematography – is a highly skilled profession, so is editing.
The best videographers do not often make the best editors, so having a team is a huge advantage. Editing is a skilled, experienced profession all of its own.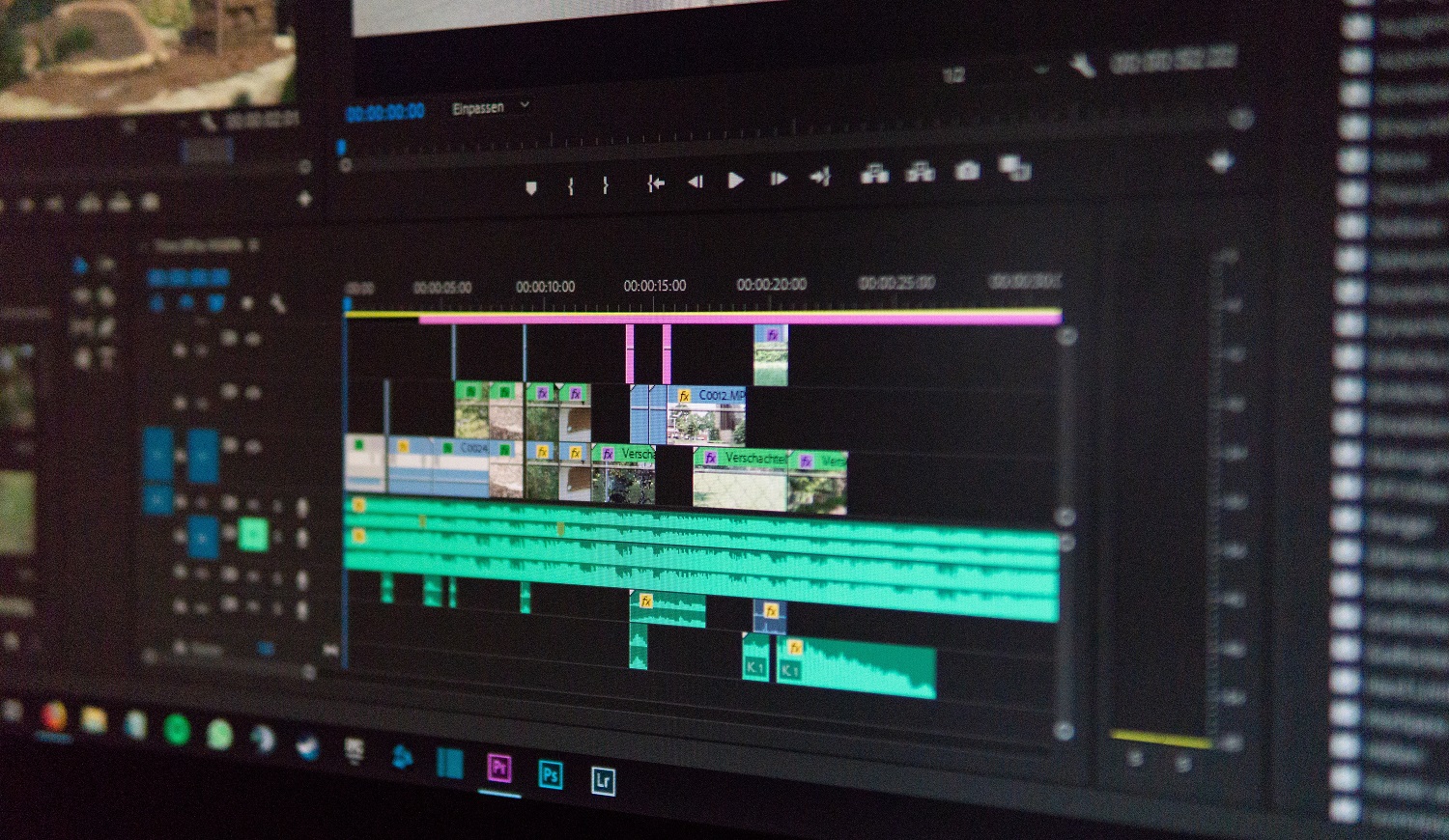 6. Check your videographer referrals!
Perhaps we should have listed this point back at the beginning, but before hiring – check out some reviews for all the professionals you have shortlisted!
Customer reviews – alongside showreels – are one of the most reliable tools for finding a great videographer.
Read plenty – and look for comments about the videographer's style and manner of working, not just the 'very pleased with the end film' type reviews.
Look for comments about how easy the experience was, whether the videographer behaved professionally, made the customer feel at ease, etc.
There are many independent review sites available – Trustpilot is a better-known example, but for London creatives, check out clutch.co which you may find more appropriate for videographers.
---
Whatever your previous thoughts or experience, video is no longer outside of your budget – whatever your budget might be!
High-quality video production no longer means high-priced!
Rather than scale pricing as your order size increases, Splento has scaled their entire video production process instead, so that lower prices are available for everyone – regardless of the size of the order or length of video you require.
We produce your fully edited video within 48 hours (guaranteed), and all for a fixed rate of just £149 ($299) per hour, which means we can guarantee our services will fit your budget too.
What is still true, however, is that a poorly made video will do your company more harm than good, so wherever you go, find a visual media company you can trust, with a track record and a portfolio you can see for yourself.
You can view examples of Splento's video portfolio online, and if you have any questions about video or photography, then please do contact us here; we will be happy to help.
We hope you found this article useful – and when you take a moment to stop, and start to think about it, you will realise that video marketing will help your business.
If you need help with how to find the best corporate videographer, just ask Splento.
---
Contact Splento if you are in need of:
Event Photography and Videography