With Splento being a startup company, all of us here understand that working in the startup environment can be challenging – yet incredibly rewarding.
We like to keep an eye on what is going on in the marketplace, and we love celebrating startup success – whether that be ours or someone else's.
In this case, it happens to be someone else achieving a significant milestone, and we couldn't be happier for them! So congratulations to Firstminute Capital – we wish you every success in the coming months and years. We report on this here, as we believe that reading success stories can encourage others to press through if they are finding things particularly challenging at the moment.
Here is Firstminute Capital's success story.
---
By the start of June this year (2021) they had successfully closed out their second round of seeding, raising $160m. This second round has attracted multiple business founders of companies valued at $10bn or more – there are 22 of them in all.
Firstminute has managed an impressive feat – in total, they have attracted investments from 100 unicorn founders from across the globe, giving it £211mn in assets under management, thanks to investors from founders of companies such as Farfetch, Babylon, and Checkout.com.
It was not so long ago that FirstMinute co-founder Brent Hoberman commented that '…it's fantastic to enable so many global serial entrepreneurs to give their experience to the next generation: we have over 70 unicorn founders joining us on this journey so far, and more to come as we approach final close. Seed venture investing is attracting ever higher quality backers which will help more founders succeed.'
The 100 unicorn founders backing Firstminute Capital coincides with huge investments in European startups. A record $41bn was invested in 2020, compared to $27bn in 2018. The past year has been revolutionary for European startups, with German grocery delivery platform Gorillas breaking the record for the fastest European startup to reach unicorn status.
Funding is on the rise generally – Europe, in 2020 saw a record $41bn invested – as opposed to only $27bn just two years previously. 2021 has begun at double the investment amounts of last year in Q1.
Who is investing?
So, who is investing? Firstminute says half of the current portfolio companies are headquartered in the U.K., and the remaining half is shared between continental Europe and North America. Two-thirds of the portfolio businesses are B2B and one-third is B2C. 
The investors
The following are founders and/or executives of companies that have joined the fund.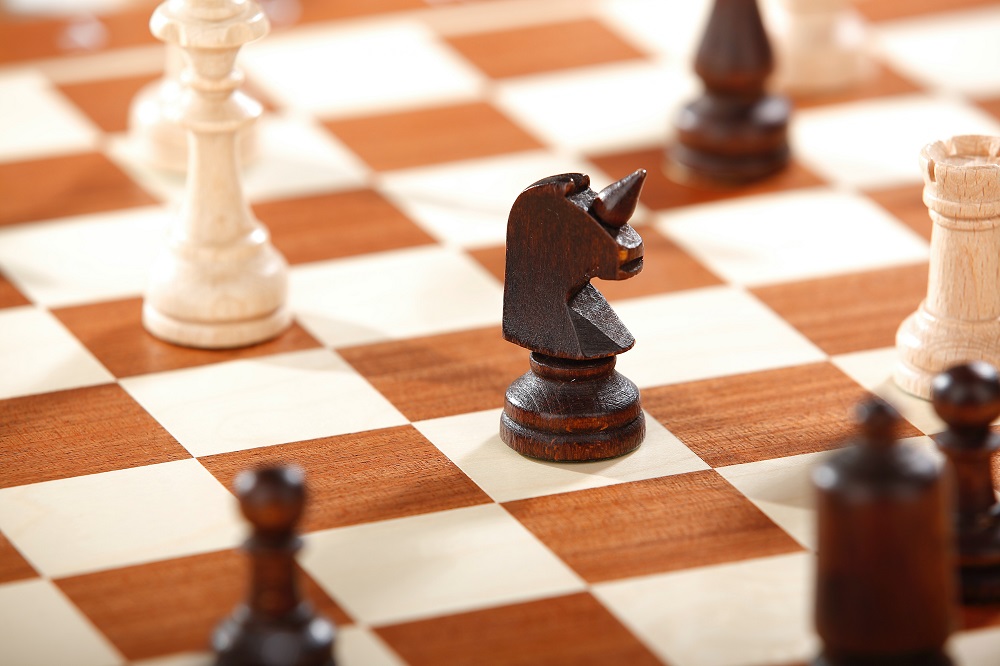 ---
LPs: Founders of $10 billion+ companies
Palantir Technologies, Joe Lonsdale
Palantir Technologies is a public American software company that specializes in big data analytics.
Zalando, Robert Gentz
Zalando is a German multinational E-commerce company based that offers fashion and lifestyle products to customers in 17 European markets
Wayfair, Niraj Shah
Wayfair Inc. is an American e-commerce company that sells furniture and home goods.
Ocado, Tim Steiner
Ocado Group is a publicly-traded company that develops software, robotics, and automation systems for online retailers.
Check Point, Marius Nacht
Check Point is an American-Israeli multinational provider of software and combined hardware and software products for IT security, including network security, endpoint security, cloud security, mobile security, data security, and security management.
MongoDB, Kevin Ryan
MongoDB is a source-available cross-platform document-oriented database program
Supercell, Ilkka Paananen
Supercell Oy is a Finnish mobile game development company based in Helsinki, Finland. 
Adyen, Pieter van der Does
Adyen is a Dutch payment company that allows businesses to accept e-commerce, mobile, and point-of-sale payments
Autonomy, Michael Lynch
HP Autonomy, previously Autonomy Corporation PLC, was an enterprise software company that was merged with Micro Focus in 2017.
Airtel, Sunil Mital
Bharti Airtel Limited, also known as Airtel, is an Indian multinational telecommunications services company based in New Delhi, India.
---

LPs: Founders of $1 billion+ companies
Rappi, Sebastian Mejia
Rappi is a Colombian multi-vertical company headquartered in Bogotá, Colombia. It was founded in 2015 and has been defined as the Latin American SuperApp and one of the fastest-growing companies in the region. The app allows users to make purchases online and to withdraw cash from ATMs.
MuleSoft, Ross Mason
MuleSoft, LLC. is a software company headquartered in San Francisco, California, that provides integration software for connecting applications, data, and devices.
Trulia, Pete Flint
Trulia is an American online real estate marketplace that is a subsidiary of Zillow. It facilitates buyers and renters to find homes across America through recommendations.
Globant, Martin Migoya
Globant is an IT and Software Development company operating in Argentina, Colombia, Uruguay, the United Kingdom, Brazil, the United States, Peru, India, Mexico, Chile, Spain, Romania, and Belarus. The company is the first player delivering engineering, innovation, and design, at scale.
PartyGaming, Vikrant Bhargava
PartyGaming is an online gaming company that offers a suite of online games, such as online poker, casino, bingo, and sports betting.
Jazztel, Martin Varsavsky
Jazztel is a Spanish telecommunications company that offers triple-play services.
Fon, Martin Varsavsky
Fon Wireless Ltd. is a company incorporated and registered in the United Kingdom that provides wireless services.
Eolia, Martin Varsavsky
Eolia Renovables is one of the leading European operators in clean energy generation with the first half of 09 EBITDA of $64 million.
OLX, Fabrice Grinda
OnLine eXchange (also known as OLX Group) is an online marketplace for buying and selling services and goods such as electronics, fashion items, furniture, household goods, cars, and bikes. The company is headquartered in Amsterdam, Netherlands.
Toast, Steve Fredette
Toast, Inc. is a cloud-based restaurant software company based in Boston, Massachusetts. The company provides restaurant management and a point of sale system built on the Android operating system.
Chromatis, Rafi Gidron
Chromatis Networks designs metropolitan area switching systems.
Moneysupermarket, Simon Nixon
Moneysupermarket.com Group PLC is a British price comparison website-based business specialising in financial services.
XING, Lars Hinrichs
XING is the German equivalent of LinkedIn and used by over 16 million people in Germany, Austria, and Switzerland.
Kahoot, Johan Brand
Kahoot! is a game-based learning platform, used as educational technology in schools and other educational institutions.
Huda Kattan (Huda Beauty)
Huda Beauty is a cosmetics line launched in 2013 by American businesswoman and makeup artist, Huda Kattan.
Matchesfashion, Tom Chapman, and Ruth Chapman
MatchesFashion.com is a London-based clothing retailer. The business operates online and via three stores in London.
Graphcore, Nigel Toon
Graphcore is a British semiconductor company that develops accelerators for AI and machine learning.

OnePlus, Carl Pei
OnePlus Technology (Shenzhen)Co., Ltd. is a Chinese consumer electronics manufacturer headquartered in Shenzhen, Guangdong province. The company is best known for its smartphones
Hepsiburada, Hanzade Dogan
Hepsiburada leads the development of the online shopping industry with our marketplace model that brings together tens of thousands of SMEs, with the region's largest Intelligent Operation Centre, where they focus on technological innovations.
Skyscanner, Barry Smith
Skyscanner is a metasearch engine and travel agency based in Edinburgh, Scotland.
Carphone Warehouse, Sir Charles Dunstone
The Carphone Warehouse Ltd. is a mobile phone retailer based in London, United Kingdom.
HelloFresh, Hamish Shephard
HelloFresh SE is a German publicly traded meal-kit company based in Berlin, Germany. It is the largest meal-kit provider in the United States.
Payback, Alexander Rittweger
Payback is a loyalty program and marketing platform for customers of retail businesses.
Marketshare, Ben Fowler
MarketShare is an advanced analytics company that helps businesses grow efficiently by uncovering which actions drive results.
King.com, Riccardo Zacconi
King.com Limited is a video game developer based in St. Julian's, Malta that specialises in social games.
BlaBlaCar, Frédéric Mazzella, Nicolas Brusson, Francis Nappez
BlaBlaCar is a French online marketplace for carpooling. Its website and mobile apps connect drivers and passengers who are willing to travel together to split the cost of their journey.
Qunar, Fritz Demopoulos, Douglas Khoo, Zhuang Chenchao
Qunar is a Chinese-language online travel information provider and mainland search engine for web-based and mobile users.
Net-a-Porter, Natalie Massenet
Net-a-porter.com is an online luxury fashion retailer based in London, UK.
Fox Kids Europe
Fox Kids Europe Fox Kids is a former children's programming block.
Webhelp, Frédéric Jousset, Olivier Duha
Webhelp is a multinational business process outsourcing and consultancy company headquartered in Paris, France.
Betfair, Edward Wray, Andrew Black
Betfair is an online gambling company that operates the world's largest online betting exchange.
Datamonitor, Mike Danson
Datamonitor is an international company providing market intelligence, data analysis, and opinion via a worldwide network of in-house analysts.
Tradex Technologies, Daniel Aegerter
Tradex Technologies Inc. was a developer of Java-based B2B e-commerce software.
Zoopla, Alex Chesterman, Simon Kain
ZPG Ltd. is a British real estate company based in London, England, owned by Silver Lake Partners.
---
Interested in investing in new tech startups? The new Splento App is about to blow up. 
Splento App is the new app designed for organisations that cater to both children and parents, as users can store and share photos efficiently, safely, and securely. We predict it will disrupt the photo-sharing space because of the ingenuity of the technology making the app so effective and easy to use. 
For those interested in investing early, contact the CEO of Splento, Roman Grigoriev.
Splento App, at this early stage, is growing faster than other social media such as Facebook, Twitter, and Slack. Currently, it is seeing a remarkable 50% weekly growth.
---
---
Contact Splento if you are in need of:
Event Photography and Videography