From the moment the internet began, until now, there have been many different social media platforms. Some are still popular – such as Instagram, whereas others are not as popular as they once were (think: MySpace).
When Instagram entered the online stage, many people weren't too sure about it because they already had Facebook – and users were able to upload photos whenever they wanted to. However, it is the differences between these two social media platforms that have helped Instagram grow into a place where many people can share certain photos. 
On the surface, the Splento App may seem similar to other social media apps, but there are differences, and it is these differences that make the Splento App unique and offer features that the others can only dream about.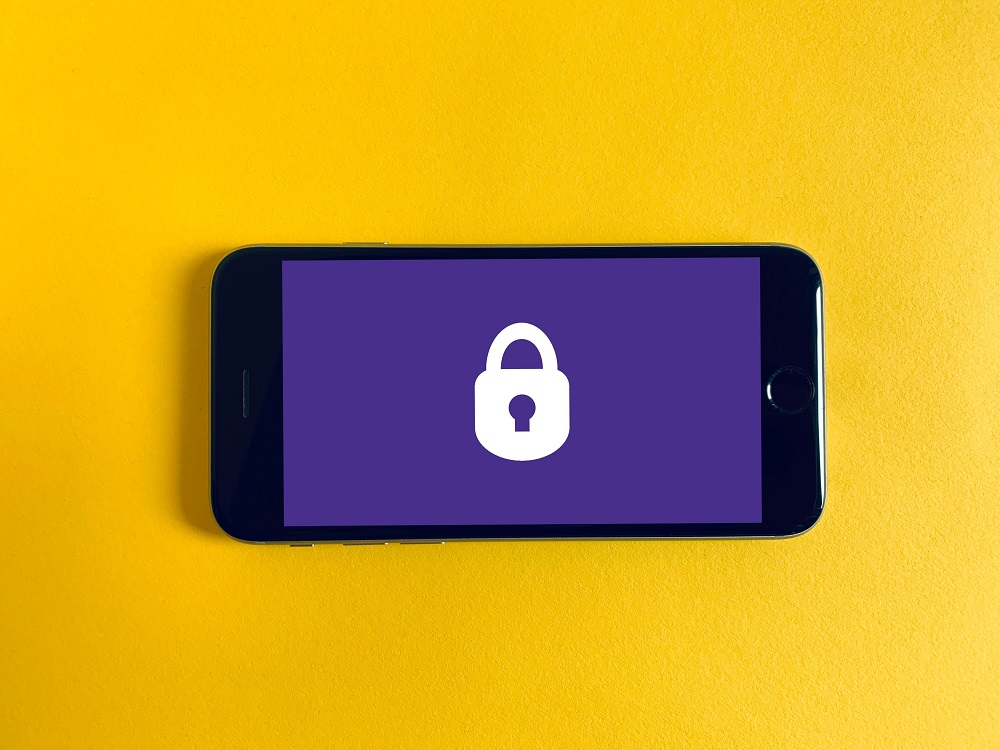 Safety and security
As already mentioned in other blogs, at Splento, we prioritise privacy and safety. 
One of the main ways we do this is by not selling data to third parties – not now, not ever.
We understand that even when reading this that you might be gritting your teeth and questioning whether or not to believe us, as many other social media platforms have stated they wouldn't do this but then did.
Of course, you should always trust your own good judgement, but let us tell you why we will never break this promise.
All of us at Splento agree that when we put our information online, we object to the company selling on our data – we know how it feels, and we don't like it.
Splento has a broad spectrum of services from which it draws its revenue; we already are custodians to thousands of customer details which we have never sold. We make our revenue through visual content services, not data auctions, which we dislike with a passion.
Downloading photos
On many different social media platforms, the user does not have the choice whether or not they want to download the photo to their phone. When using the Splento App, users won't be surprised to learn that they do have a choice when it comes to downloading a picture.
Quite a few people send photos to family and friends through Whatsapp, as it is a great messaging tool. However, photos that are shared through this way are downloaded to a person's device photo album. This sometimes means that you have two versions of the image on your device.
Many people's favourite social media platform is Instagram; for most, it give users a chance to share all of their lovely memories, for others, it has become a career. 
Throughout the years, it has had many updates, including the 'Stories' feature – which allows a person to upload a photo onto their page for just 24 hours.
Often, as with WhatsApp, these images are also downloaded onto the user's device.
Between them, these two apps alone can load to multiple versions of an image being stored – and there are many other messaging apps out there!
The other issue with sending images via messaging apps (which were designed for text initially) is that to maintain speed, the photos have to be reduced in file size.
They still look great on a small phone screen – but on a computer..? The problem becomes even worse when you come to print the photograph out (see image below):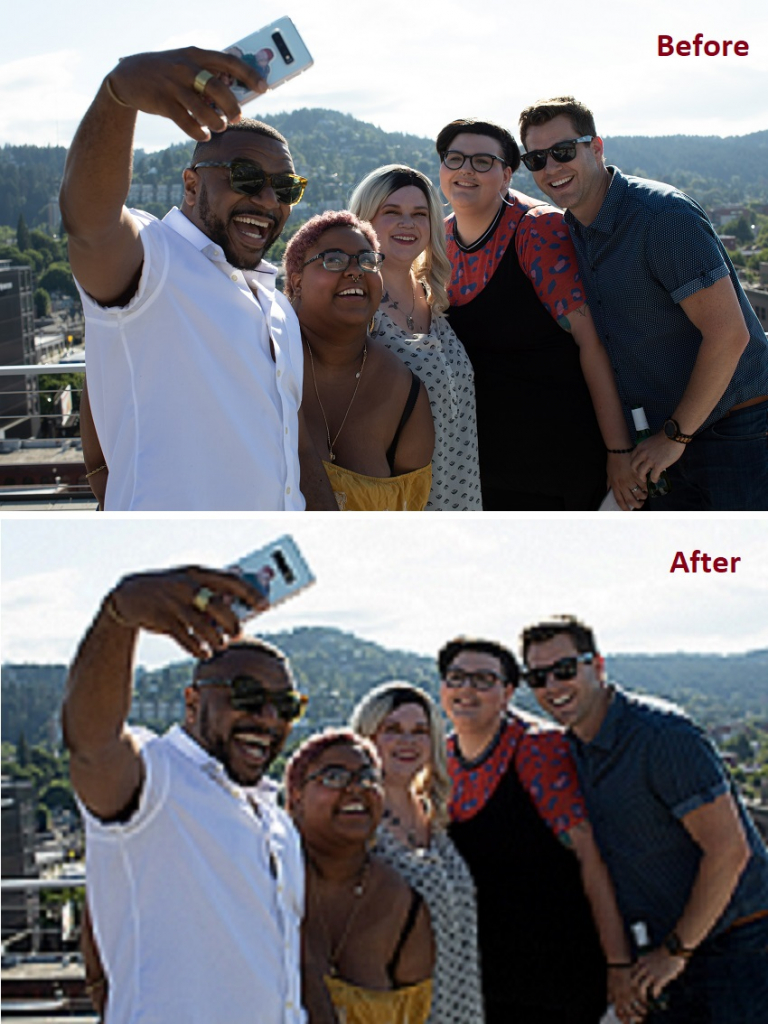 Poor quality and pixelation is the result of compressing images so that they send fast over the mobile networks.
The Splento App always keeps the photo resolution as the original – which means zero loss of quality for you, whichever device you view them on.
Additionally, another difference of the Splento App is that users have a choice whether or not they want to download a photo. When a person creates an album of an event, such as a music festival, they may want to share the album with friends who have joined them at this event. Once shared, if their friend likes a photo, they can download it with a simple button press on their device.
When a person initially takes a photo on the app, the pictures are only saved onto the app and not onto their phone. They can save to their phone if they choose, otherwise the image is safely stored on the App cloud, and takes up no space on their device.
Albums
When going on holiday or to an event, a person will most likely take a collection of photos. With these photos they might want to share them with family and friends, they will create an album, titling it what the photos are about, for example, Summer 2021. Doing this is great, as it gives people the chance to keep all of their photos in one place.
Facebook has this feature, and so does the Splento App, but with a twist. 
Just like Facebook, a user can create as many albums as they want, but with the Splento App, the user who has created this app is the one in control of whether or not they want other people to see these photos.
When creating an album on the Splento App, the user can send a link to just those friends and family they want to share it with. 
They can also control whether those friends can only view, or whether they can comment as well.
A third option allows invited others to contribute their own photos to the album. If it is a specific event or outing, for example, a day out to a theme park, then the album creator can invite the others there to collaborate with the album, so they can also upload their own photos from the day. This is something very different from other social media apps.
Adding this feature benefits all the users; they no longer have to keep pestering their friends and family to send the photos over, as all the photos are already shared between them on their private album on the Splento App.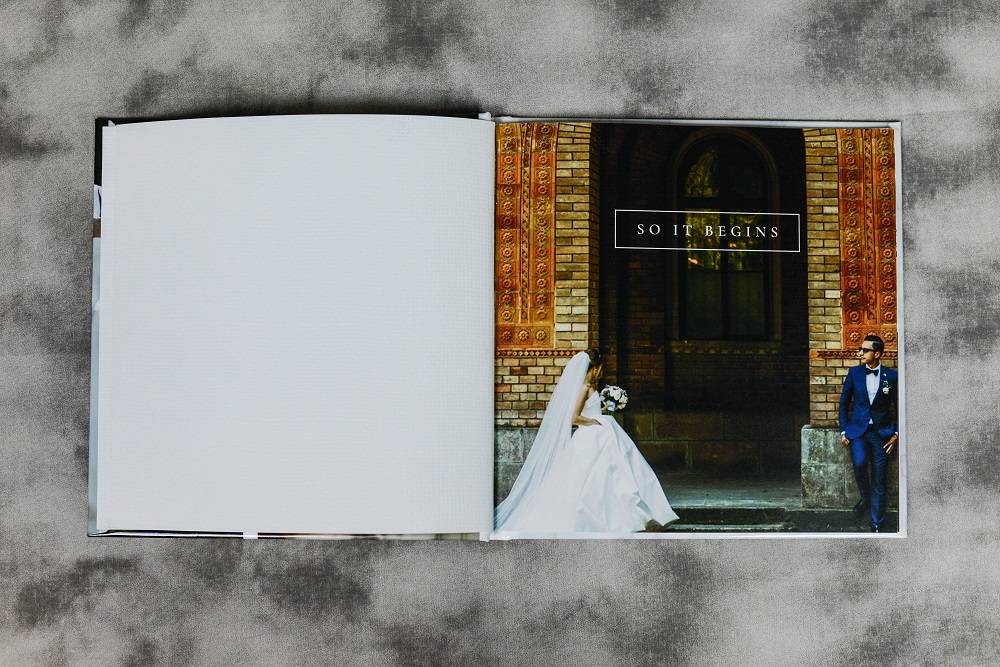 Who can see what?
Between Facebook, Instagram, Snapchat and TikTok there are different ways for a person to see the content a user uploads to their page. 
With Facebook, anyone can see everything unless a person's profile is set to private – if that is the case, then only friends can see each other's content. 
When it comes to Instagram, they have the same policy – namely that anyone can see the photos unless a user has marked themselves as private. If they have, people can only see what they upload if the user accepts their following request.
On Snapchat, users have to add each other to be able to see what has been posted. 
With TikTok, people can swipe through the discovering page and see different accounts and what they have uploaded to their page. 
With the Splento App, there is no way to search for other users, to follow them or to become 'Splento friends' with them. Instead, the only way other people can see the photos and videos that a user uploads is if they are invited, or if they are sent a link to an album.
Even when a user shares the photos with others, they are the ones in control to decide what their friends and family can do:
Just viewing

View, like, comment

All above and collaborate (ability to upload)
On top of that, a user might share an album with a friend, but that friend cannot see the other photos that belong in a different album, unless that is shared with them as well. 
The result of this is that one user may have many albums, each shared with different groups of people, or kept private, as they wish.
With this level of flexibility and security built-in, from the ground up, the control is always with the user.
These features also benefit the privacy and security that we promise to give our customers when using this app. 
Sorting out the timeline and albums
Another great feature is that a person can view photos in four different timelines, these are:
Date uploaded: Latest

Date uploaded: Earliest 

Date created: Latest

Date created: Earliest
This means no more frustrating searches through Facebook for a photo that was on your screen 10 seconds ago – until the app decided to 'update' and refresh your timeline. 
Even Instagram has just announced they are to stop showing photos chronologically, and will now only show images from accounts that it "thinks" you will be interested in seeing.
In addition to the above sorting flexibility, albums can be sorted in two ways, as lists or boxes. This is a personal preference and the user can simply select the format they prefer for scrolling through their albums.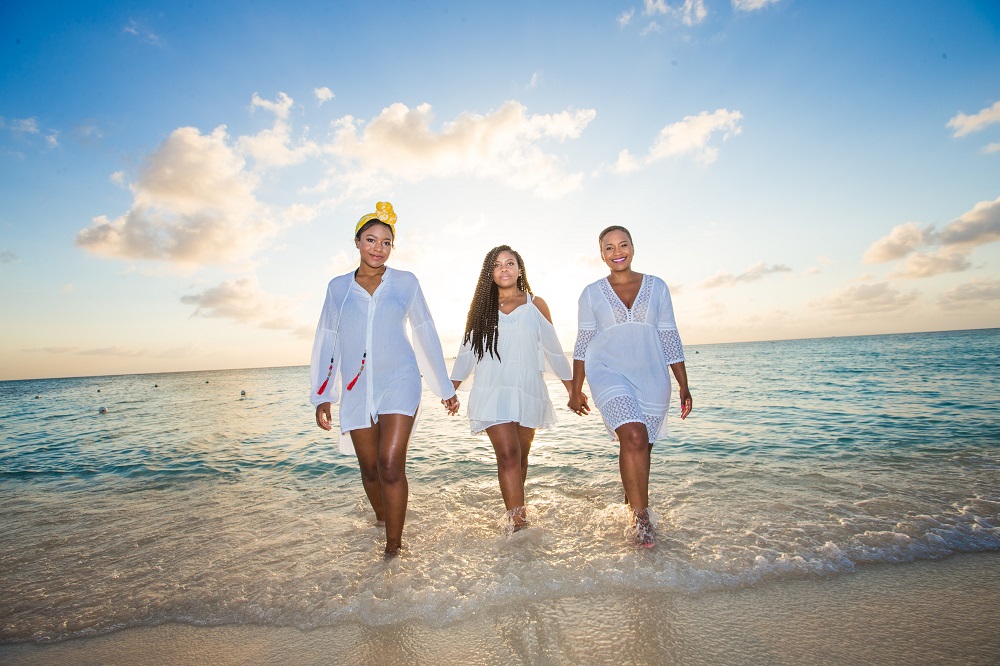 Who owns the Splento App?
Quite a few social media platforms that many of us use are owned by Facebook including Messenger, WhatsApp and Instagram.
This means that each of these platforms is working towards a common goal – and the formats are beginning to merge and overlap, including advertising and sale of items (yes, you'll soon be able to buy things via WhatsApp).
Splento App is for those who want a simple to use photo sharing app that is as beautiful as it is easy to use. No adverts, no interruptions, no security breaches.
The app is created and owned by Splento, the photography company. If you want to find out more about the history of this app, then check out the Introduction to the Splento App.
---
We understand that moving to a different social media platform may be challenging for some, but that is not what we are suggesting you do.
The Splento App is a safe place to share your most important photos, of your family and friends. It is a secure environment for sharing and, if you wish, collaborating with those closest to you.
It is also ideal for sharing images with those who do not wish to enter the 'murky' realms of social media. At Splento, several of us have grandparents with a mobile device, yet who have no interest in joining Facebook or Instagram.
The Splento App is the ideal way to keep in touch with them, sharing photos on an app that even grandma can use!
Curious to find out more? If you want, you can set up a demonstration with us, or, if you want to take the big leap right now, you can always create your own account.