In 2021, we did something amazing.
Well, actually, we have done several amazing things so far this year and – watch this space – have a few more planned before it is over.
One of the many challenges we set ourselves was to refresh our Employee Branding.
Wait…what?
Just what is Employee Branding anyway?
When you think of a brand – perhaps your brand – you think of the company voice, the company/client culture, how the public perceives you as a business, and how your business relates to its customers.
Keep that image in your mind for a moment, change nothing, but now rename it as Employer Branding.
Your brand is the meeting point of you – the employer – with your customer.
Now reflect inwardly for a minute; Employee Branding is the meeting point between your business and your staff. It is your company voice, the company/staff culture, how your employees perceive you as a business (and as an employer), and how your business relates to them.
And that's the difference; except additionally, Employee Branding also impacts how your customers see you, how prospective employees see you and how potential investors see you.
Employee Branding demonstrates to your staff, and the world, that every person on your team has value, and is vital to the success of the business as a whole. How does it do this? Read on to find out.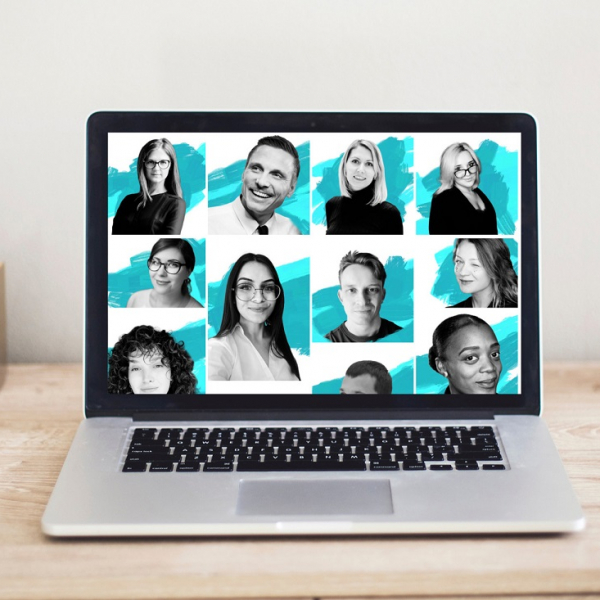 What Splento did
Our challenge to ourselves, to refresh our employee branding, created two amazing results, which we will come to in a moment. But first, let's look at what we did before we hear about what we achieved.
In 2021, Splento has launched two brand new app products, the Splento App and the Splento Food App.
As part of this launch, we took it upon ourselves to rebrand our Employee Branding –paying particular attention to our LinkedIn profiles. This, of course, has the added bonus of then rolling out across other social media platforms as well.
We began with new headshots of each employee, and rather than a stiff, formal pose, we tried to capture the person behind the face.
A branding element was then applied using a black and white filter and the complementary backgrounds, which were created for this process. They are all different, but tie all the images together beautifully using the company's brand palette.
The backgrounds connect the employees to the brand, but each headshot allows the personality to show through. This is a reflection of the company's core values, which emphasise the importance of each individual as a key member of the team – one who has a valid and unique contribution to make.
If you want to see a few more examples then you can find them on the Splento Team Photos page.
For LinkedIn profiles, we also created another series of graphics which were again varied, but complementary, for the team's banner images.
Importantly, each team member chose the banner style that they felt best reflected themselves, their message or their role.
Aside from the visuals, each member of Splento took time to review their LinkedIn profiles from top to bottom, to make sure the details were up to date.
The amazing results
There are several benefits to good employee branding.
Organizations with a positive employee brand often have an engaged, motivated workforce that's willing to advocate for the company's brand, products, and services.
First and most important (before we come to the metrics), the process bonded the already-close team in a refreshing new way. As anyone reading this should already know, that in itself produces a burst of fresh energy, commitment and drive. Never underestimate the power of the sense of belonging – especially in the workplace.
Splento employees work well together because they care – about each other and about the business – and an Employee Branding process is an amazing tool to increase the sense of team spirit.
Finally – no doubt you want some numbers. Well – in just 3 weeks of the new LinkedIn profiles going live, Splento saw an increase of 24% in LinkedIn followers and a huge 63% increase in page views.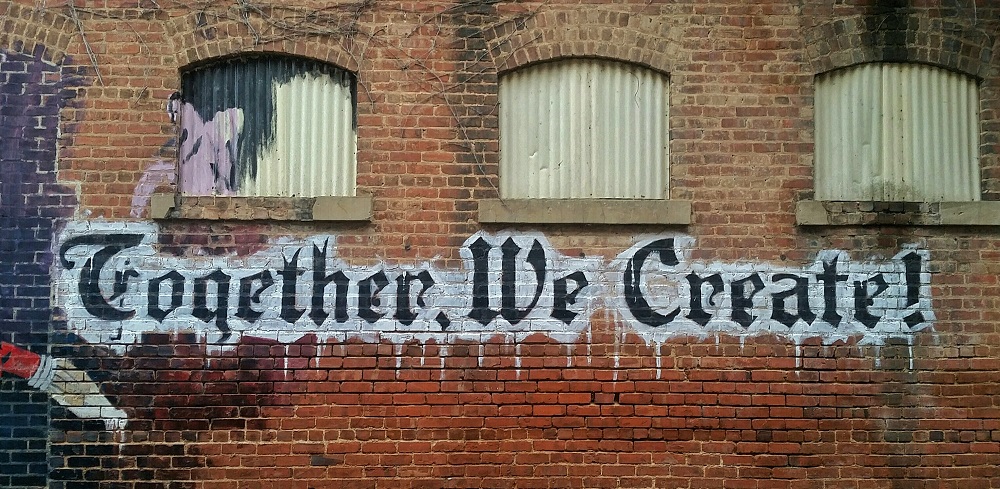 The lessons
Employee Branding increases your company profile, through social media, through your employees and by simply raising awareness.
Just as your branding efforts increase exposure and familiarity, an employee branding drive will achieve the same – albeit through different channels and hitting a different target audience, so it works well in addition to your existing brand marketing.
Additionally, a strong Employee Brand works wonders for recruitment. When prospective employees look in at the business from the outside, they can pick up on the vibe of the team already there. A casual stroll around various employee social profiles gives the impression of a cohesive, friendly team, which is extremely appealing to those considering working for the company in question.
Branded social media accounts – especially LinkedIn – create an impression of professionalism and – as Splento can testify – raises both profile and web page visits.
Your employees also become brand ambassadors for your company. A part of employee branding is to encourage team members to actively engage with the business on social media – something that under normal circumstances, they do not do. And again, this creates an external impression of a vibrant, engaging workforce, which is a positive reflection on the business.
Branding always matters – but employee branding pays dividends. Not only because of the effect on the public face of the business, but the growth in bonding and team-building energy that is created can be enough to take your efforts to the next level.
A coordinated, well-branded team increases company exposure across social media exponentially – and the larger your team, the bigger the impact.
---
Do you need help or advice creating visual content or rebranding – either for your business or employee brand?
If you are looking at employee branding, or any other visual makeover of your business, then talk to Splento – we are happy to advise and guide – simply use the contact form below and we will be in touch:
---
Contact Splento if you are in need of:
Event Photography and Videography