Wedding photography in 2022 is very different from the traditional, posed wedding portraits of yesteryear. Photographing events can be nerve-wracking, but once you know what to expect it is not only fun but extremely rewarding to help couples capture their special day on camera. This post will discuss the best wedding photography tips for keeping your wedding photography stylish and current.
In this post we will look at the following topics:
Wedding photography styles

Preparation

Preparing your shot list

Wedding photography ideas

Capture the reactions

Shoot in RAW

Don't be quick to delete
Wedding photography styles
Before taking your photos, you need to decide what style of wedding photography you are going to adopt. Confer with the couple to ensure that everyone is on the same page and you can help them capture their big day the right way. Here are some contemporary wedding photography styles to consider:
Portraits:

Portraiture

was once the bread and butter of wedding photography, but to modern generations, it might seem a little passé. Still, it is good to get a few portraits of the bride and groom, but keep the wedding photography poses modern, unless they request otherwise.

Photojournalism:

Photojournalism

is essentially taking candid, spontaneous images. This style of photography focuses on reactions, emotions, and moods. Many modern brides and grooms will have their images taken in a photojournalistic style, as they love the candid images and authenticity. And don't forget the guests!

Documentary photography:

A documentary photography

style is similar to photojournalism. As well as taking spontaneous images, the photographer shoots wide-angle to document every aspect of the wedding. 
Artistic photography:

Many modern brides and grooms also love

artistic photography

for their weddings, as it is a chance for them to express their love in a beautiful, dramatic photographic style. The photographer uses light and shadow and the surroundings to achieve beautiful images.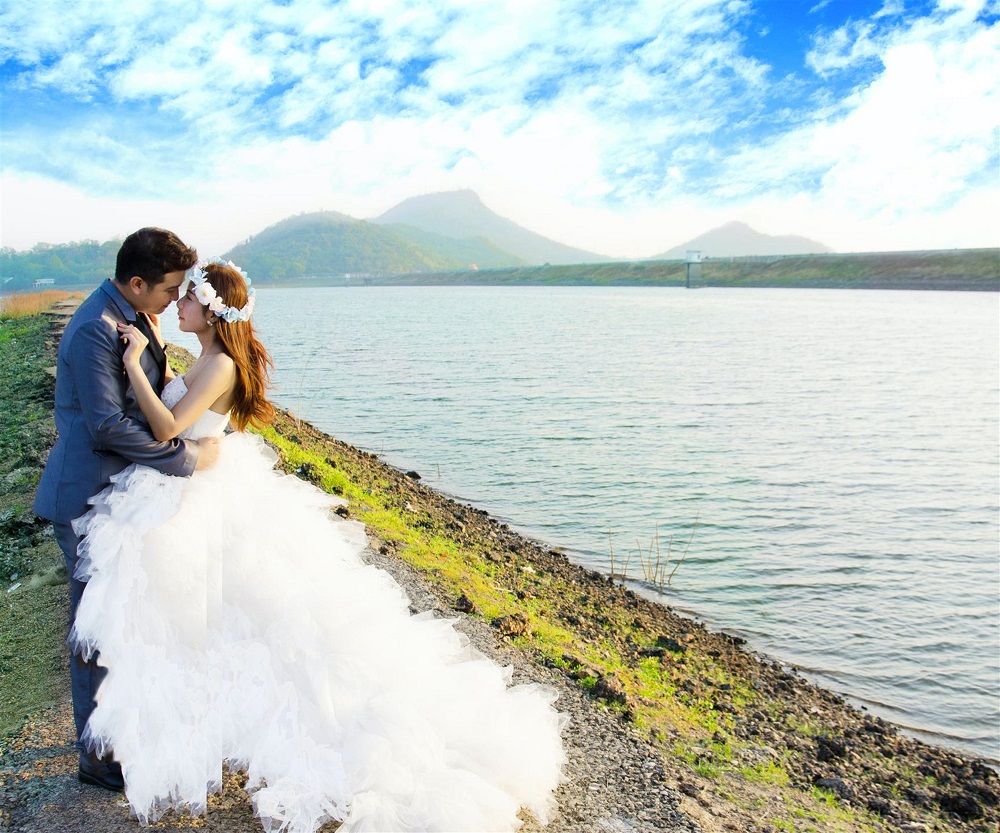 Preparation
Preparation before the big day is necessary for success. Make sure you get a copy of the wedding itinerary so you know exactly when and where to be so you can get the photos you want. 
You should try to visit the wedding venue beforehand if you haven't been there before so you have an idea of the space. On the day, there will be people moving about, physical obstacles, and restricted spaces that you will encounter, it's a good idea for you to know the space to tackle this, as well as knowing the best places to take pictures to help prepare your shot list.
Prepare your shot list
Ask the client questions so that you know what specific shots they have in mind, in addition to your photography ideas.
As well as people-centric images, the bride and groom will also want pictures of details like the ring, the bride's jewellery and dress, and the cake and décor.
Wedding photography ideas
In contemporary wedding photography, you will want to take a mixture of posed photos and candid photos. Here are some ideas for wedding photos throughout the day, including wedding photography poses.
The groom tying his tie

– Capturing the excitement in the lead-up to the wedding can be done by showing the groom getting ready and tying his tie.
The ushers –

The groom will be sure to treasure an image showing the camaraderie between him and his ushers before the big day kicks off.
The bride getting ready

– Showing the bride in the makeup chair, admiring her dress before she wears it, and chatting with her bridesmaids are images she will appreciate.
The bride and her father

is a shot that should not be missed.
The groom seeing the bride for the first time

– Make sure you have your camera at the ready to capture the smiles and adoration as the groom sees the bride in her dress.
The bride twirling in her dress –

Ask the bride to twirl so you can show off the dress, but more importantly, her looking radiant and having fun on her wedding day.
The couple embracing –

This can be done in a few ways. The couple can be sitting down and cuddling for a cute photo, the groom can embrace the bride from behind for a more traditional pose, and many go with the pose of the bride and groom hugging with the bride resting her head on the groom's shoulder. Forehead kisses also make for a very sweet photo.
The couple looking into each other's eyes.
The couple holding hands –

These images look best candid. Ask the couple to take a stroll, and hold hands and you will get some nice shots of them. A posed image of the couple holding hands with their backs to you, against a natural background or a sunset looks stunning. 
Lying in the grass –

Many modern couples love this pose of lying in the grass. If the weather is nice, it could be fun!
Wide-angle images –

These are optimal if your bride and groom are having a photoshoot in a natural location, such as a forest. To create the perfect fairy-tale image, ask the bride and groom to hold hands facing each other, and take the image using a wide-angle lens to show them in their beautiful surroundings.
Capture the reactions
Although posed photos are important, candid photos usually end up being the ones that the couple love the most, because they show raw, unfiltered emotion. Being a wedding photographer is like being a fly on the wall, observing the goings-on. Make sure you are closely watching people's reactions, to get some great candid photos of the wedding guests reacting to the couple. This is where a second photographer would be most helpful.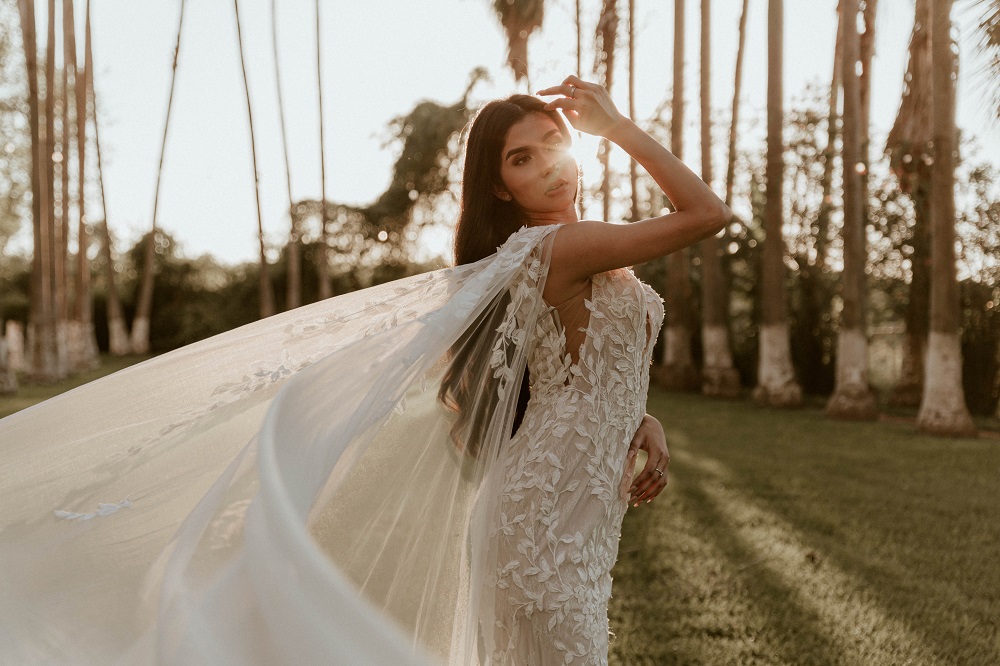 Shoot in RAW
Although it might seem easier to shoot in JPEGs, RAW files are always preferable in wedding photography. When lighting conditions are less than ideal on the day, it is easier to manipulate using post-processing when you use RAW files.
Don't be quick to delete!
When photographing events, you might be frustrated at some images with unwanted wanderers in the backgrounds or small imperfections, but refrain from deleting these images straight away. If these photos are mostly good, you can get creative with photo editing and tidy these images up or crop them to keep them in the album.
---
We hope you enjoyed our wedding photography tips! 
If you're the happy couple planning your wedding, congratulations! One of the most important decisions you can make for your wedding day is hiring the right photographer. A good wedding photographer will create stunning photos which express the love between you and your partner and capture all your beauty too. 
For an amazing professional wedding photographer, book with Splento. Splento will provide you will a reliable, on-demand photographer who won't eat into your wedding budget, as they have simple, fixed prices which you can afford. Contact a member of the Splento team today to see how we can help you fulfil your wedding photography needs.
---
Contact Splento if you are in need of:
Event Photography and Videography
eCommerce Photography and Videography