Valentine's Day in London
Happy Valentine's Day! If you're looking to celebrate the special holiday, you're probably wondering what's open on Valentine's Day. We've looked at the best places to go on Valentine's Day in London 2022 – so take a view below and see which ones suit you best!
Here are the best Valentine's Day events in London! 
1. Valentine's Day at Sky Garden
If you want a romantic dinner and beautiful views of the city, then you have to make a reservation at the Fenchurch Building's Sky Garden this Valentine's Day. Valentine's Day at Sky Garden is being held from 12th February – 14th February 2022. 
2. 80s/90s Masquerade Party on Tattershall Castle Boat
If you want to go to a party, it's time to don a masquerade mask and cut loose to some of your favourite tunes from yesteryear on a boat. The boat is docked at Tattershall Castle on Victoria Embankment. The party will take place from 8pm – 1.30 am on 14th February.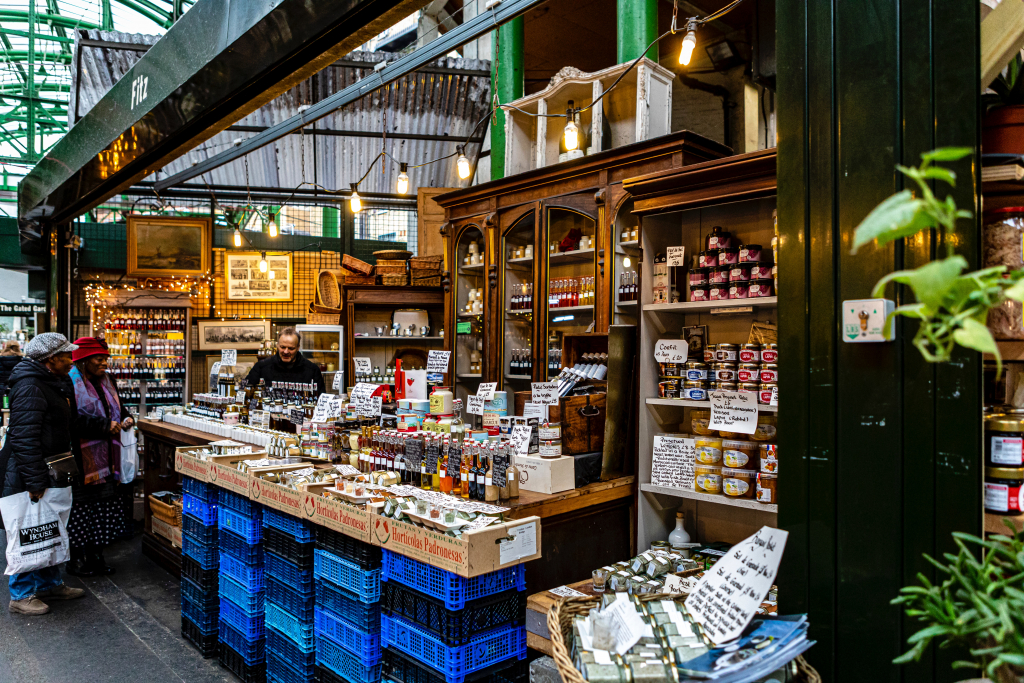 3. Valentine's Gastrotour at Borough Market
If you're both foodies then you and your SO will love the Valentine's Day Gastrotour where Borough Market expert Celia Brooks will take you on a gastronomical tour. Here, you can sample all the best it has to offer. This event takes place from 11th February -12th Feb 2022.
4. Alcotraz: Cell Block Two-One-Two
Tired of the same old bars? Then you need to make a visit to Alcotraz: Cell Block Two-One-Two. Located in Shoreditch, Alcotraz is London's first immersive theatrical cocktail bar where you get to enjoy bespoke cocktails in a bar modelled after America's most notorious prison. Although Alcotraz is closed on Monday 14th February, it is open on the 12th – 13th.
5. The Big London Bake
Great British Bake Off fans? Well, you can experience it yourself this Valentine's Day at the Big London Bake! All ingredients are provided, and you have 90 minutes to bake an amazing creation with your partner. The Big London Bake is available to book on 14th February.
6. Valentine's Day Party at Chelsea Funhouse
Obsessed with Espresso martinis and dancing? At the party at Chelsea Funhouse, you can have two hours of bottomless Espresso Martini for £25. This party takes place on Monday 14th February.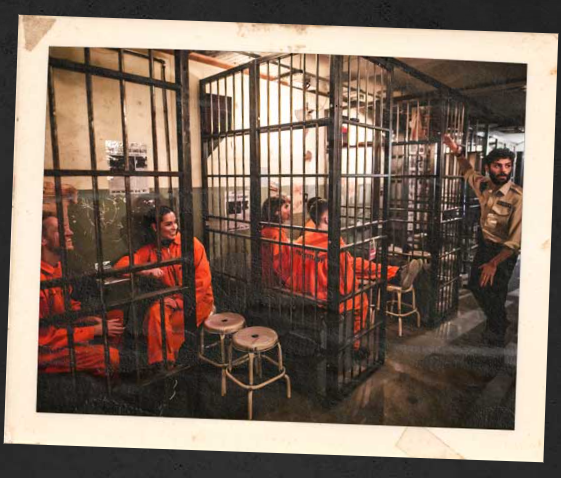 7. Rivoli Ballroom Valentine's Day Pop-up Cinema
Rivoli Ballroom is hosting a Valentine's Day Pop-up Cinema in the run-up to the big day. This is the perfect opportunity to watch some iconic romantic films such as Breakfast at Tiffany's; A Star is Born, and Romeo + Juliet. You can visit the pop-up cinema from 10th  February – 11th February.
8. Big Band Burlesque Valentine's Show and Dinner
Treat your partner to a very special dinner and a show at the Phoenix Arts Club. Here you will see a big band burlesque performance, enjoy a three-course menu and a glass of champagne. You can enjoy a dinner fit for Gatsby from 13th February – 14th Feb.
9. Valentine's Day Dinner in the Painted Hall
If you want to do something really special this Valentine's Day, it's dinner in the Painted Hall at the Old Royal Naval College in Greenwich. Here you can have a romantic three-course meal in the beautiful baroque hall on 14th February.
10. Candlelight Club St Valentine's Day Special
You have to check out the Valentine's party from London's award-winning pop-up, the Candlelight Club. It's set in a 1920s speakeasy, with live jazz, cabaret, vintage DJs, where everyone dresses like they're attending one of Jay Gatsby's parties. The party will take place on Friday 11th and Saturday 12th.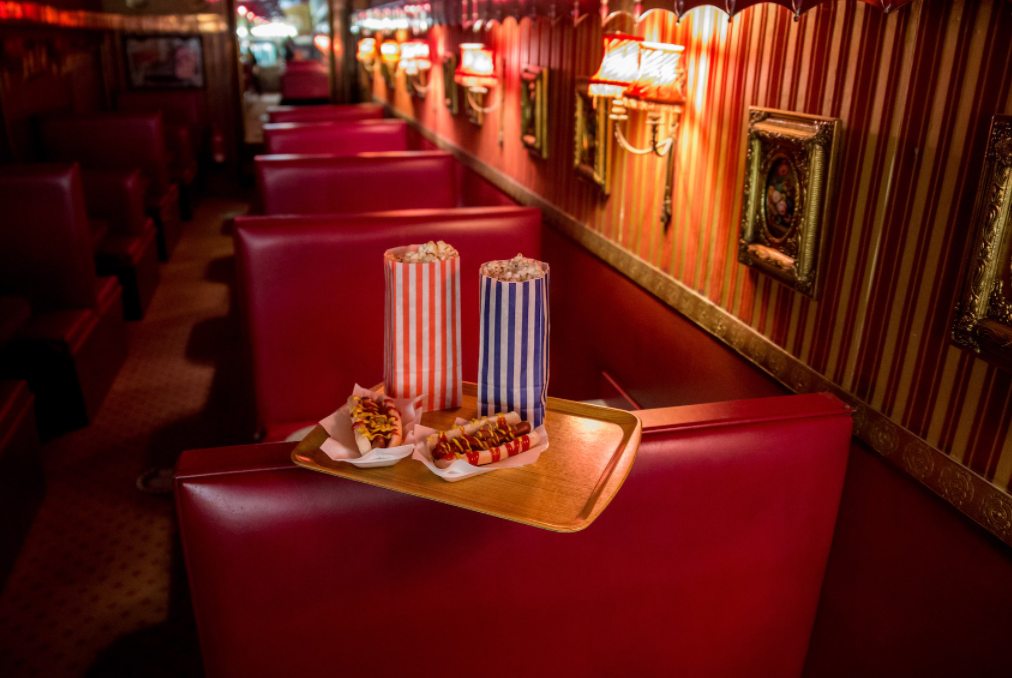 11. 7 Deadly Sins Valentines Ball
If a black-tie ball is your preferred party of choice, be sure to go to the 7 Deadly Sins Valentines Ball in Queen Caroline St. Set in a private members club in the heart of West London, a three-story, Georgian grade II listed building is the perfect setting for an avant-garde soirée. This event takes place on Saturday 12th February.
12. Moonshine Saloon: Western Cocktail Experience
At the Moonshine Saloon, you can join the illicit moonshine smuggling gang of the Wild West. At this BYOB you are immersed in the world of the Wild West and you get to drink world-class cocktails. The Moonshine Saloon is closed on Monday 14th, but you can visit on the 12th and 13th.
13. Curling Club at The Langham
Have some fun daytime activity this Valentine's Day by visiting the Curling Club at the Langham. This curling pop-up is Alpine themed, combining a fun activity and delicious wintry cocktails. This event is open on the weekend through to Valentine's Day.
14. The Palentine's Day Shuffle Brunch
Not in a relationship? You can still celebrate Valentine's Day with your pals. At Shuffle Club London, you can play a game of shuffleboard and enjoy two hours of bottomless pizza and prosecco. The Palentine's Day Shuffle Brunch will take place on Saturday 12th and Sunday 13th February 2022.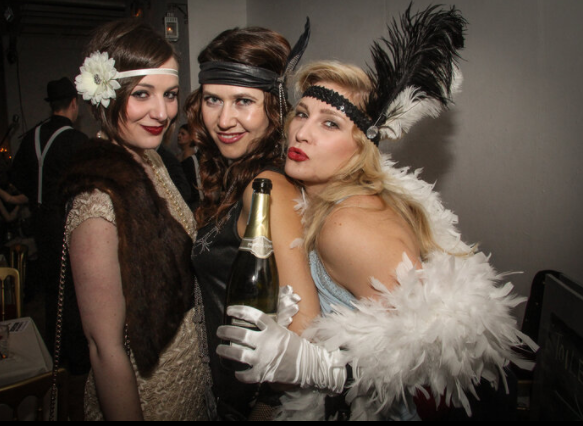 15. Legally Blonde Galentine's Brunch
Love Legally Blonde? Grab your gal pals and head to the Legally Blonde Galentine's Day Brunch for 1.5 hours of bottomless pink prosecco, a delicious brunch menu and great music. This event will take place on Sunday 13th February.
---
Want to make your Valentine's Day even more special? Book with Splento for an affordable, on-demand photographer that will capture your special memories of the day. And even better – you'll get your finished, edited photos in 24 hours or less!
---
Contact Splento if you are in need of:
Event Photography and Videography