While editorial photography as a genre may seem lofty and elusive, it is the kind of photography mass audiences are most familiar with. Everyone has seen an editorial photograph before, even if they didn't know it by that name. Editorial photos are used in newspapers, magazines, and online publications as part of an article. If you're unsure of where to begin, here is our editorial photography guide. 
The main points we will look at are:
What is editorial photography?

Editorial photography vs photojournalism

Editorial fashion photography

Editorial portrait photography

Trends in editorial photography
What is editorial photography?
Editorial photography as a niche is rooted in journalism as the photos are taken to be used as part of the article. The purpose of editorial photographs is to tell a story to illustrate the narrative with the text, as well as mood creation and setting the tone of the piece. 
Editorial photography is a popular form of fashion photography. However, it's not necessarily always fashion-related. Some other forms of editorial photography are portraiture, events photography, food photography, and still life.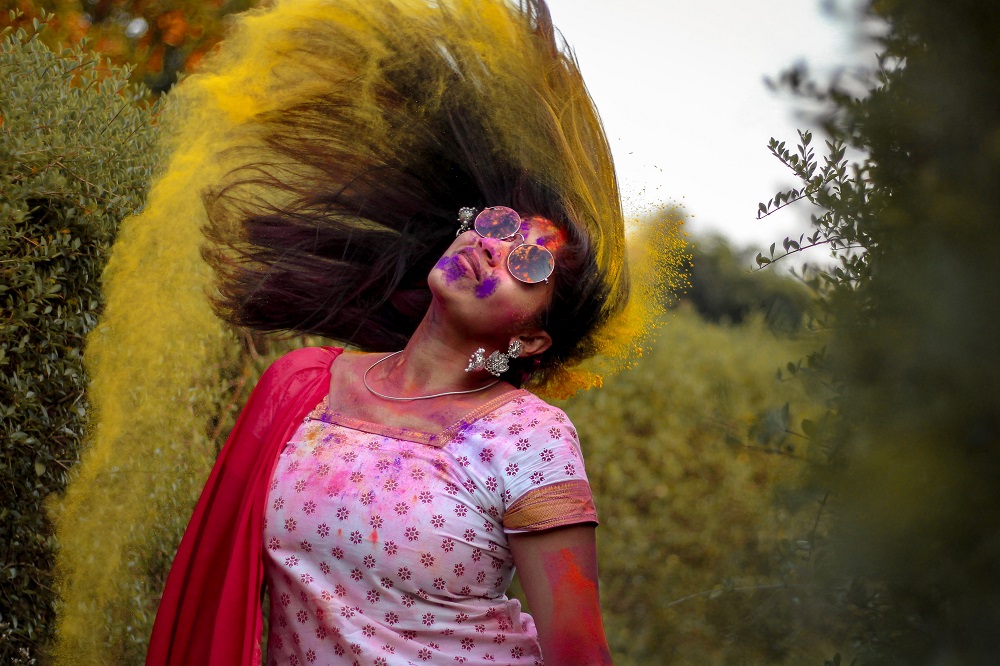 Editorial photography vs photojournalism
Although there is some overlap between editorial photography and photojournalism, the two are distinct. Photojournalism is about capturing objective images in the moment and reflecting real-life events in photography. Editorial photography is far more subjective by design, as the photos are taken with an agenda of creating a specific mood. As the photographer knows that the photo will form part of the text and aid in the storytelling of the piece, it is far more curated than photojournalism.
Editorial fashion photography
Editorial fashion photography is the kind of photography you see in Vogue. Although the article itself will not necessarily be about fashion, the idea behind editorial fashion photography is telling a story with the clothes. It is a highly conceptual form of photography and using a particular brand or model, you can use their concepts to create a narrative. An editorial fashion photography shoot is an enjoyable experience for the whole production team as it is creative. Some editorial photography ideas to bear in mind for a fashion photography shoot are:
Location
Make sure the location is befitting of the attire. Editorial shoots usually involve high fashion brands so you want to shoot in a location that is equally as sophisticated. However, the tone can vary drastically for different brands. One location does not fit all, so make sure the location is carefully selected to reflect the style of clothing. For example, while a gilded Italian villa would be perfect for Versace, it would look completely mismatched if you're shooting your models in understated Ralph Lauren pieces. 
Hair and makeup
As editorial is highly conceptual, it can be a good excuse to let your hair and makeup artists let loose creatively. As the photos are an important part of the narrative, you want them to be visually striking. However, it is important to make sure the style is reflective of the overall mood, concept, and tone of the wider article. 
Poses
Editorial is all about telling a story with the clothes, so it is up to the model to bring the clothes to life. As a photographer, it's your job to direct your model and encourage them to experiment with poses to showcase the clothes and to create a story. Here are some of our tips for editorial photography poses:
Don't smile.

Editorial is not like lifestyle photography – you're not showing a happy lifestyle but an artistic concept. The general rule is to not smile. The challenge of editorial photography is to get your model to be expressive with their eyes without smiling.
Use your arms to create shapes.

To make a visually striking photograph your model will need to try some out-of-the-box poses. Using your arms to create shapes is a failsafe when it comes to editorial photographs. Posing the arms folded over the head is a tried-and-true classic, but make sure that the arms create symmetry within the frame. Using your limbs to create angles ensures a visually interesting shot. 
Close-up shots.

Close-up shots can be a nice way to add variety and add depth to the shoot. If you're doing a close-up shot, make sure the model poses their hands within the frame.
Hunching.

While you may have been told before to stand up straight if you want to have good posture like a model, you will be intrigued to know that hunching is actually a very popular pose in contemporary editorial photography. Hunching is an alternative pose that creates interest as it counters the traditional posture historically used in fashion photography.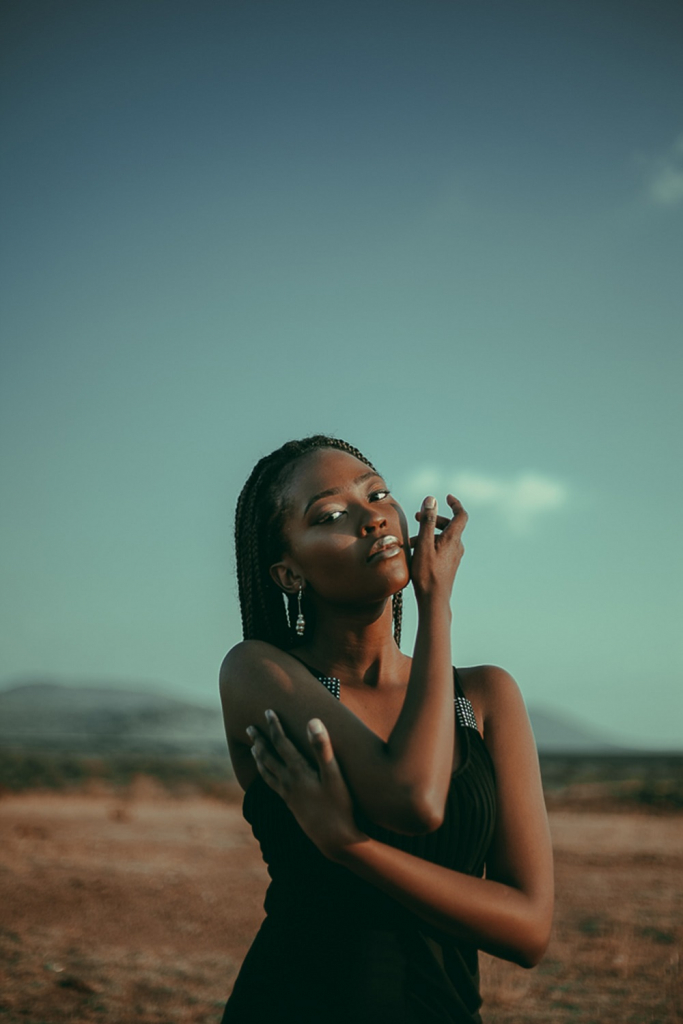 Editorial portrait photography
Editorial portrait photography is fairly self-explanatory. When you read an interview with a celebrity in a magazine, the image of them that accompanies it is an editorial portrait.  An editorial portrait is different from just snapping a headshot or a studio portrait, as you are trying to give the audience a glimpse into the subject's personality. 
Depending on the narrative of the text, you are going to capture a certain aspect of their personality in your photos, so bear that in mind on your shoot. It's also a good idea to talk to your subject and get to know them. The purpose of this is two-fold; you want to warm them up and make them feel comfortable in front of the camera, and you want to build a rapport with them and play off this in your photos. Remember – you're telling a story and supporting the article, so have the theme and mood of the article in mind. 
Trends in editorial photography
Here are some of the hottest trends which reflect the current circumstances and are being translated into photography.
Floral trend.

Floral has been steadily trending over the past few years and it's not going anywhere yet. Editorial fashion photography in particular has taken to the trend of incorporating flower walls and natural floral backgrounds into photos. 

Social distancing.

Due to the current climate, editorial photographers are reacting sensitively to the pandemic, with their photos reflecting this. Expect to see a decline in group photos, and a rise in subjects wearing masks.

Outdoor photography.

Photographers are also taking photos outdoors to reflect contemporary circumstances. More editorial photography this year will take place outdoors. 

Colour trend.

Neutral colours are on-trend at the moment, but also expect to see more grey and yellow incorporated into editorial shoots as 'ultimate grey' and 'illuminating' yellow are the Pantone colours of the year in 2021.
Editorial photographs require a much higher degree of creativity from the photographer, so it really goes without saying that they should be taken by a professional.
---
Contact Splento if you are in need of:
Event Photography and Videography