Date ideas in London
Valentine's Day is coming up soon and you'll want a special way to celebrate. If it seems like everything in London is overpriced and cliché, you just need to know where to look for cool and unusual date ideas in London.
Whether you're in a well-established relationship looking for date ideas for couples, or you're looking for first date ideas in London, we've got you covered. Get ready to call your loved one, as we have some St Valentine's Day date ideas that you are sure to love.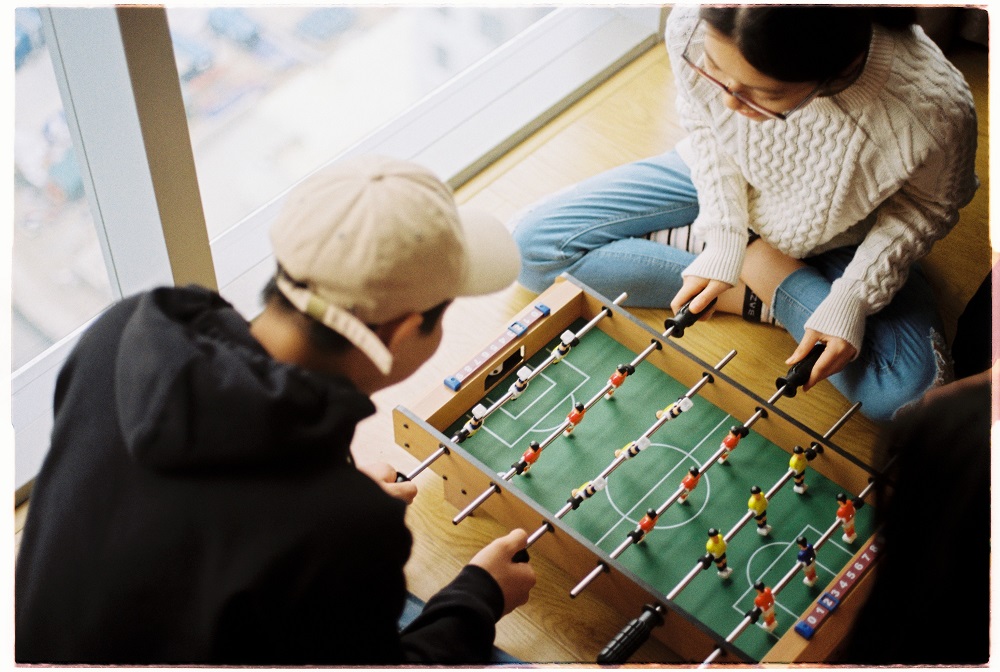 Wallace Collection
The Wallace Collection is a national art museum in London, just off Oxford Street, and is within walking distance from both Baker Street and Bond Street tube stations. It is named after Sir Richard Wallace, who built the extensive collection originally. Here you can see amazing art, including oil paintings by renowned artists such as Titian, Velazquez, Rubens and Van Dyck. There is also plenty of armour and other curiosities.
Address: Hertford House, Manchester Square, London W1U 3BN
Cost: Free
Queens Ice Skating
Queens ice skating rink in Notting Hill is the only ice rink in London that is open all year round, making it the perfect unusual date night. Plus, there are bowling alleys, ping-pong, table tennis, retro arcade games, bar, lounge and café.  Ice skating at Queens is only £7 on Mondays and Tuesdays, so it will only cost £7 per person on Valentine's Day 2022. 
Address: 17 Queensway, London W2 4QP
Cost: £7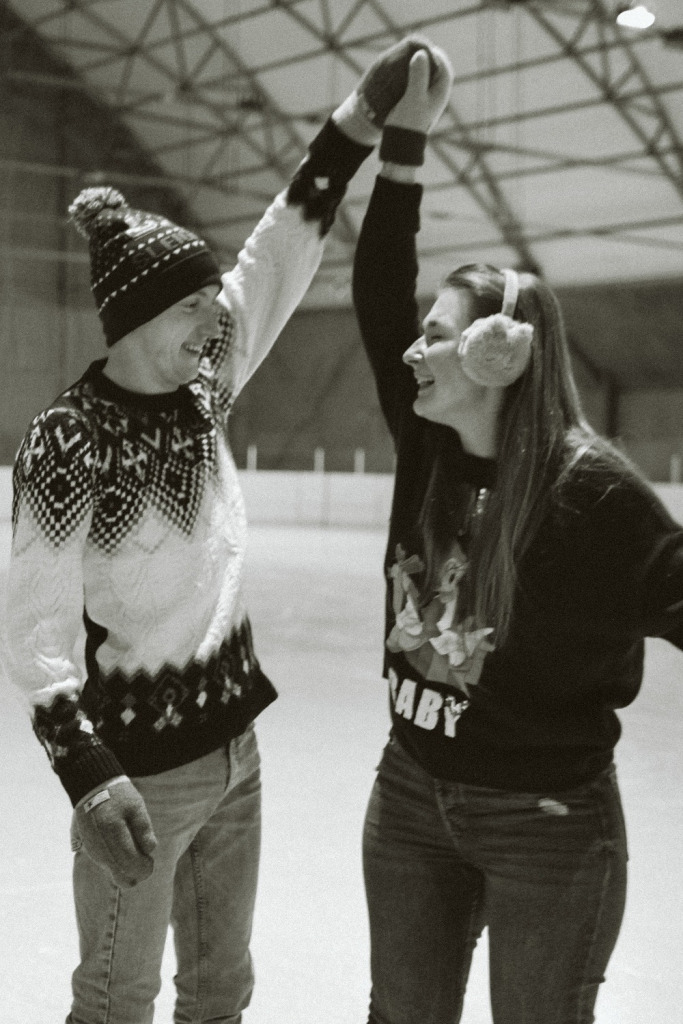 Fight Club Darts
Fight Club London is the perfect place for a relaxed and fun date. Here, you can play darts in a fun atmosphere, and grab a bite to eat at the bar. There are four locations, including Shoreditch, making it perfect for those looking for date ideas in East London.
Address: Four locations: Bloomsbury, Islington, Shoreditch, Victoria
Cost: £10 per person
Emirates Airline Cable Cars
Do you want to see amazing views of London but don't want to pay the price of the London Eye? Ride an Emirates cable car instead. 
Emirates Air Line crosses the River Thames between Greenwich Peninsula and the Royal Docks, just five minutes from the O2 by North Greenwich Tube station. Cabins arrive every 30 seconds and flights are around 10 minutes each way, but night trips are longer. 
Address: Royal Docks side 27 Western Gateway, London E16 1FA
Cost: £4
Samosas at Dishoom
Dishoom is a great dining experience, with each restaurant's design paying homage to the old Irani cafés of Bombay. The menu offers delicious and reasonably priced Indian food, with samosas costing just £5.20 – £5.90. Plus, Dishoom doesn't take evening dinner reservations, keeping tables free for walk-ins, so everyone gets a chance to eat there.
Address: 5 locations: Shoreditch, Covent Garden, King's Cross, Carnaby, Kensington
Cost: £5.20 – £5.90 samosas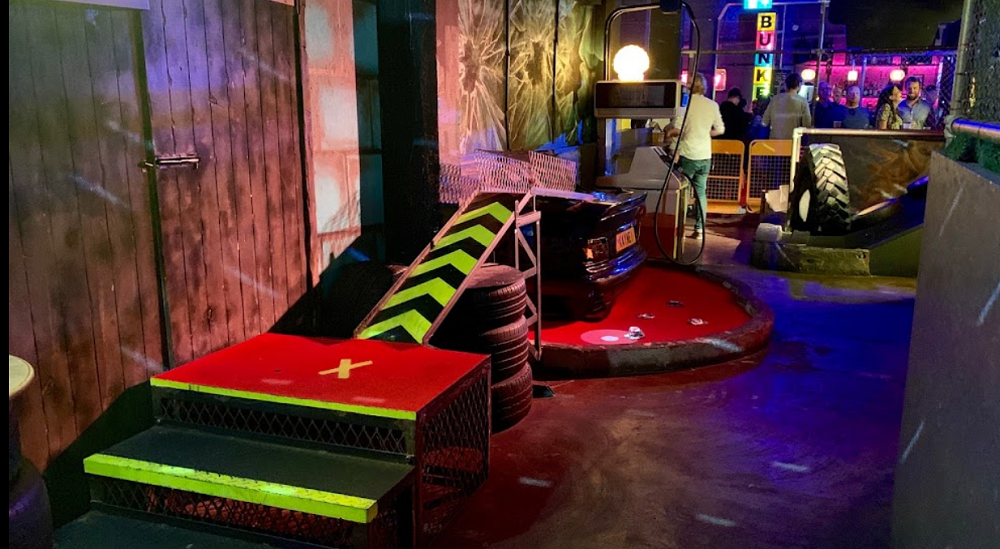 Draughts Board Game Café
Draughts is a board game café where you can go chill, have a drink, and get to see how competitive your date gets over board games.  There are over 800 board games to play at Draughts Waterloo, located in the famous Leake Street Graffiti tunnel beneath Waterloo station.
Address: 16 Leake Street, London SE1 7NN
Cost: £6
Junkyard Golf Club Crazy Golf
If you're looking for fun and crazy date ideas in London you need to go to play crazy golf at Junkyard Golf Club. Here you can play a game of crazy golf on the craziest courses such as the '90s rave themed course or a junk scrapyard course. 
Address: 88 Worship St, London EC2A 2BE
Cost: £11 per game (off-peak), £13 per game (peak)
Beijing Dumplings at Jen Café
Chinatown's Jen Café is known for its tea, offering everything from fruit tea to bubble tea. But if you want to try some amazing Chinese food for a fraction of the price of an upmarket restaurant, you need to head to Soho to try Jen Café's spicy-pork-and-vegetable-filled Beijing Dumplings for only £5. 
Address: 4-8 Newport Pl, London WC2H 7JP
Cost: £5 for Beijing Dumplings
Barbican Conservatory
The Barbican Conservatory is one of London's hidden gems. It is a giant botanical right inside the Barbican complex. The creative complex is covered in sprawling plants, giving a whole new meaning to the term 'concrete jungle.' There's nowhere quite like it in London, making it the perfect date.
Address: Barbican Centre, Silk St, London EC2Y 8DS
Cost: Free, but tickets must be booked in advance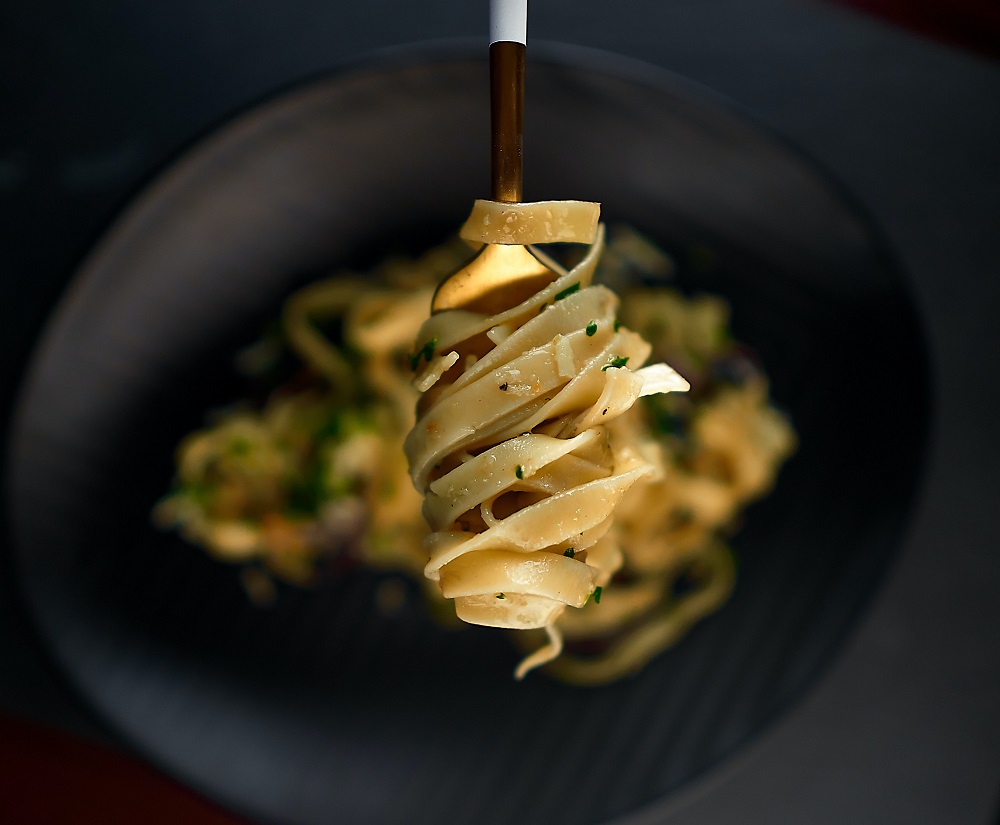 Pasta at Bancone 
If you're looking for affordable but high-quality pasta, look no further than Bancone. This Michelin-starred restaurant is all about amazing pasta for everyone in a buzzy, informal setting, making it the perfect date night in London. They have two branches: Covent Garden and Golden Square:
Address: Covent Garden – 39 William IV St, London WC2N 4DD
Golden Square: 8-10 Lower James Street, London, W1F 9EL
Cost: Silk handkerchiefs with walnut butter £9; bucatini cacio e pepe £9.
---
Happy Valentine's Day! While you're enjoying the special occasion, why not make your date even more unique by having some personal photos taken? 
Book with Splento for a professional photoshoot at an affordable price, and you will get your expertly edited images in 48-hours or less. Contact us today to speak to a member of the team about your couples photo session.
---
Contact Splento if you are in need of:
Event Photography and Videography