Online photo storage shouldn't be as stressful as it is. We have the convenience of being able to take photos whenever we want, but then the files seem to pile up, eating into our device storage. Because we believe that taking photos should be fun and easy, we have compiled a list of the best photo storage options – this includes the best free online photo storage sites,  photo storage solutions with private photo sharing, and the sites and apps which we consider to be the best cloud storages for photos in the UK and beyond.
1. Dropbox
Dropbox is widely considered to be one of the best apps to store photos, and it's no surprise given its user-friendly interface and cloud infrastructure. Dropbox offers the ability to organise photos and other digital files into folders, which users can share with others. Dropbox is also available for both iOS and Android, making it available to all mobile users.
Dropbox has a offers both free and premium services; you can opt for a free Dropbox account with a limited 2GB of storage, or you can pay for Dropbox Plus for £7.99 a month, which gives you 2TB of storage, or Dropbox Professional for £16.58 month, which gets you 3TB. While Dropbox is arguably one of the best-designed photo storage solutions, the paid plans run quite expensive.
2. Amazon Photos
Amazon Photos is a good digital photo storage option for Amazon Prime members, who will be able to access unlimited photo storage for free as part of their Prime Membership. Amazon Photos also allows you to order photo prints, cards, and calendars. Amazon Photos also has a Family Vault feature, which allows up to five people to store unlimited photos together. 
While this has some great benefits, it may not be the best storage device if you are only looking to store your photos as an annual Amazon Prime membership costs £79.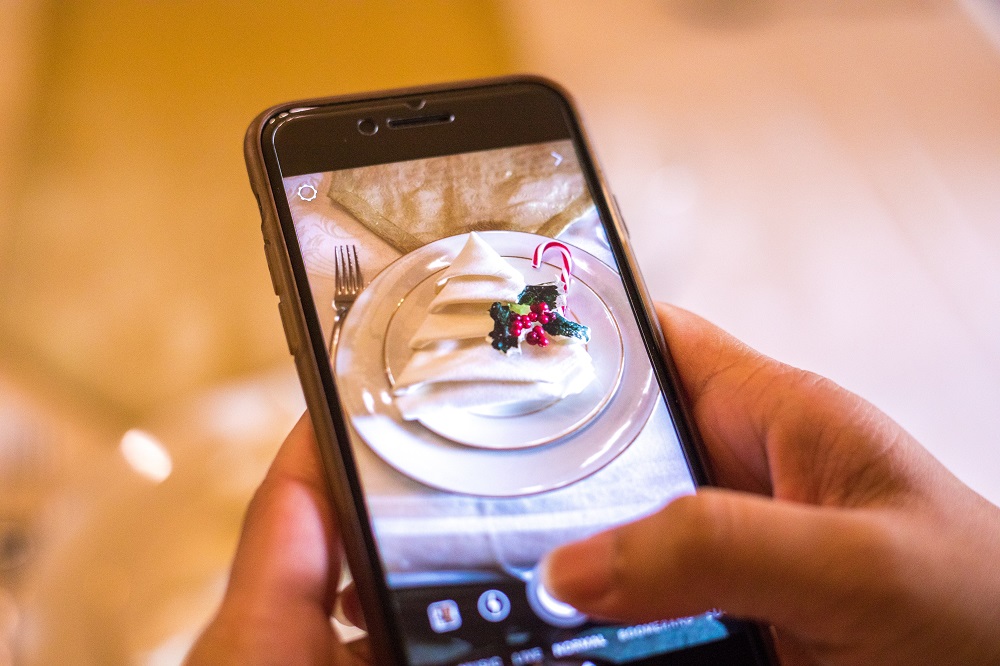 3. Google Photos
Google Photos is one of the most popular online photo storage solutions given that many Android mobile devices come with pre-installed Google apps, including Google Photos. Google Photos is a user friendly and versatile app, given that it offers both photo storage and basic editing options.
Google Photos also allows users to create albums. The downside of this is that albums cannot be shared privately with anyone. Google users can share their albums privately with other Google users or if they wish to share with non-Google users, they have to share their albums publicly.
One of the biggest advantages of Google Photos is the unlimited photo storage, making Google Photos a very attractive free online photo storage. This being said, although Google Photos allows you to store unlimited photos for free, you cannot store photos larger than 16 MP in size. To store larger photos, you have to opt for the paid plan, which is an inconvenience.
4. iCloud Photos
Like Google Photos, iCloud photos is one of the most popular photo storage options as it is Apple's file storage service. Although it is designed for Apple Photos on Macs and iPhones, Windows users can use it too.
Using iCloud you can upload photos online and display them in a photostream. Once you upload your photos, you can geo-tag them, and other iCloud users can contribute to the stream by adding their photos, making it a collaborative experience.
Unlike Google Photos iCloud users may access 5GB of storage for free, but then have to pay monthly to access more storage. 
5. Smug Mug
SmugMug is another great photo storage offering as it provides unlimited photo storage as well as allowing users to create a personalised website, their own web address and access to photo editing tools. Smug Mug also keeps image resolution high, unlike many other photo storage solutions.
The greatest disadvantage of SmugMug is that it operates as a premium service only, where users have to pay for subscriptions to access it, with subscriptions ranging from $8 – $50.
6. Photobucket
Photobucket is a photo storage site with integrated photo editing tools. On Photobucket, users can organise their photos into albums, making it one of the most convenient storage solutions.
Using a free Photobucket account you have access to 2GB of storage, which you can choose to upgrade to 500GB of storage by subscribing to a paid account which costs from $5.99 to $12.99 per month.
7. Flickr
Flickr can be a great solution for those on a budget, as a free Flickr account allows users can to upload 1,000 photos and videos for free. However, if you need to store more files, you will have to upgrade to Flickr Pro. The free version of Flickr is also ad-supported, which will annoy some users.
Flickr has an attractive photostream display, like iCloud. On Flickr, there is also a social media feel as other users can follow you and comment and like your photos. Perhaps the biggest downside of Flickr is the fact that it can only handle compressed images, which isn't ideal for photographers who prefer to shoot in RAW.
8. Pixpa
Pixpa is a unique photo storage option as it combines photo storage and eCommerce functions.
Pixpa gives you the options of storing images and, in addition, building an online portfolio, building an eCommerce store, and client galleries. It is a nice photo storage choice for eCommerce vendors as it simplifies the website building experience, with no IT expertise required. 
While all Pixpa plans offer cloud storage space for your photos, of either 10GB or 10TB, there are no free plans available. Subscriptions cost anywhere from $7 – $16 a month.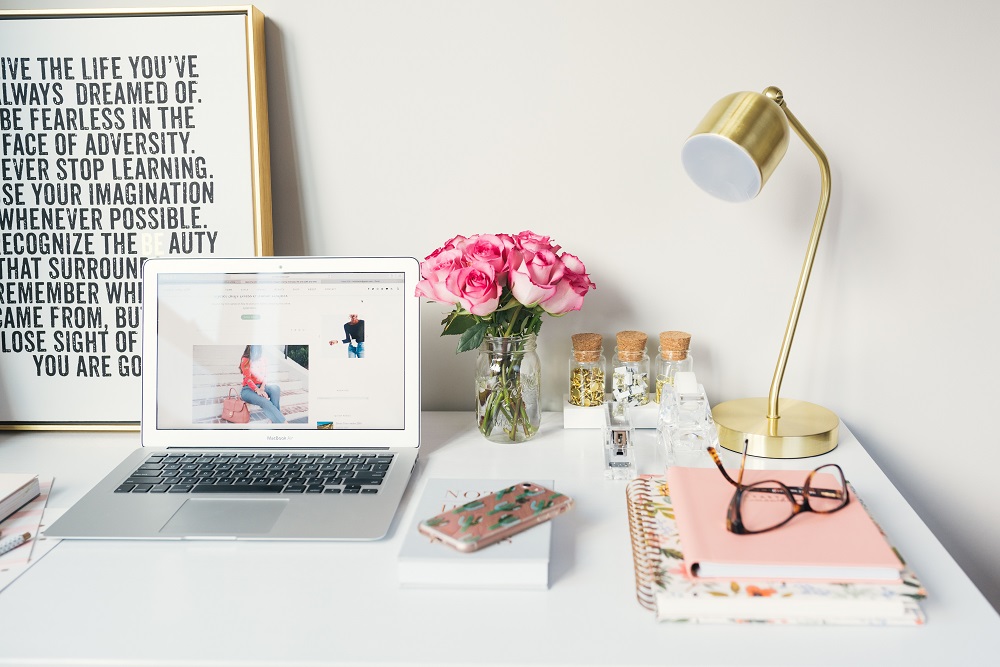 9. Adobe Portfolio
Users of Adobe's Creative Cloud software, have access to Adobe Portfolio to save their images. Using this photo storage solution, you can create a portfolio for your photography and store it securely. The apps can be used across devices, and you can also use customisable templates to organise your images how you like.
While this is a great option for storing photos, it is targeted towards photographers who need to build portfolios and Creative Cloud users. You can only access My Portfolio as a user of Creative Cloud, which costs £9.98 per month, making it a good option for users of the overall Adobe Creative Cloud Suite.
10. SplentoApp
The SplentoApp is the best photo storage app, combining many of the benefits of the photo storage solutions we have mentioned, and it is entirely free.
Not only can you make albums, but you have to option of being able to share these albums privately. Even more amazing is the fact that you can store your images for free and SplentoApp keeps your images at full, original quality – no matter the file size.
The albums feature is incredibly easy to use, and you can even view your photos the way you want to as the Splento App allows you to view photos in four different timelines:
Sort by Date uploaded: Latest → earliest

and

Earliest → latest

Sort by Date created: Latest → earliest

and

Earliest → latest
One of the standout features of SplentoApp is the ability to share privately by generating a link that takes your friends and family to the photo album without the need to save the photos to their phone, but with the option to save it if they want to.
When sharing your photos with others, you also have the option to allow your friends to view only, or to view, like, and comment, or to view, like, comment, and collaborate with the album.
SplentoApp is also incredibly safe and secure as your data is encrypted, and will never be sold to third parties.
Try the SplentoApp today as your image storage for the best photo storing experience yet.
---
Contact Splento if you are in need of:
Event Photography and Videography
eCommerce Photography and Videography