Event planning is a fun and satisfying job – but it is not always just about attending parties and fancy wedding venues. Event coordinator and event planner daily tasks can be wide-ranging, and no two days are ever really the same! An event planner's daily schedule ranges from sending out venue enquiries to liaising with potential event photographers. 
Carry on reading for a rundown of a typical event planning daily routine, as well as an overview of skills that are useful for becoming a successful event planner.
Event planner daily schedule 
Here is a typical event planning daily routine, but keep in mind that everyone is different and not every event planner's daily schedule will look like this!
Event planning can involve a lot of desk-bound work. Office-based tasks include a LOT of research,  including:
researching potential venues

understanding your client's particular venue requirements

meetings with all potential clients for an event

researching potential caterers

researching and arranging guest speakers

working on event marketing and advertising
…to name just a few!
As an event planner, emailing will become second nature to you, but you will have to be comfortable with all modes of communication to work around the needs of your clients. Networking skills are essential, as sourcing new clients for your event is also a significant task for an event planner. 
Once you are further along with the event planning process you will spend more time out of the office visiting potential venues, visiting caterers to discuss the accommodations they can make and networking and relationship-building with other external clients.
When an event date nears, the tasks of the event planner shift and the emphasis is placed on setting up the event and ensuring that it runs smoothly. 
Event planner useful skills 
Event coordination, event management, and event organisation are the first skills that come to mind with event planning.
As an event planner, you may have many different jobs on the go at once so it is important that you can remain organised and on top of all the different jobs at once. You should have a good understanding of the many deadlines that you are working towards and be conscientiously working to meet them. 
Furthermore, because you are responsible for planning an event your clients will expect you to mostly take the lead. Although event planning is a collaborative job and your clients will give you some guidance on what they want out of their event, you should have strong enough leadership skills to play a dominant role in the event planning process.
As we have previously suggested, as an event planner you will have to liaise with many people – event attendees, sponsors, vendors, event photographers etc. Therefore, you will require strong interpersonal skills to ensure that everyone involved in the event knows their role and the event runs smoothly.
Part of an event planner's job is to consistently host fresh and unique events, therefore, to ensure that the events you are planning are varied and unique you require a certain level of creativity to apply to your practice. You will need to be creative with the theme of each event, the type of event venue, and how to decorate this.
Lastly, as an event planner, you should be prepared to be flexible – you must possess the ability to easily adapt and overcome any obstacles that you might face. 
As you can appreciate, event planning, and an event planner's daily schedule, can vary immensely and therefore there is no single description of the day-to-day life of an event planner. This rundown of event planning services, however, should help give you a good idea of some of the many tasks you will need to complete as an event planner.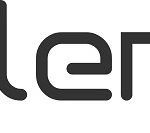 If you are an event planner – or even just thinking about becoming one – then get in touch with Splento and say hello.
Always here to help, Splento has professional event photographers available wherever and whenever you need one – globally. If needed, we can even be there with just a couple of hours' notice!
And if you think that's fast – wait until you see all your photos being edited, finalised and delivered back to you within 24 hours (and even the same day, if needed).
Contact Splento today for more details. You can book online in just 2 minutes.
---
What are the typical daily tasks of an event planner?
Some typical daily tasks of an event planner include coordinating with vendors, creating and managing budgets, scheduling meetings, creating timelines and itineraries, and overseeing the setup and breakdown of the event.
How long are the working hours of an event planner?
The working hours of an event planner can vary depending on the event, but often include working evenings, weekends and holidays. Event planning can be demanding and it can require extended working hours, and even being on-call for emergencies.
What are the most challenging aspects of being an event planner?
Some of the most challenging aspects of being an event planner can include dealing with unexpected challenges that arise during an event, coordinating multiple vendors and timelines, and working with difficult clients.
What are the most rewar
ding aspects of being an event planner?
Some of the most rewarding aspects of being an event planner can include turning an idea into a successful event, receiving positive feedback from clients and attendees, and the sense of accomplishment from creating and planning an event.
What kind of degree or qualifications are required to be an event planner?
The qualifications required to become an event planner vary. There's no specific degree required, but many event planners do hold a degree in fields such as hospitality, event management, or business. Other important qualifications include experience in event planning, organisational skills, and attention to detail.
What is the future outlook for event planners?
The future outlook for event planners is generally positive, as the need for events and experiences continues to grow. However, the industry is also changing and adapting as it shifts towards virtual and hybrid formats, but the demand for well-organised events will always be there, so the future looks promising for event planners.