As a professional, it's important to understand how to create the best videographer CV. The competition in the industry can be cut-throat unless you have the skillset to outshine the others – and the ability to highlight it in your applications. One place to start can be something as simple but impactful as your resume. Sometimes your best shot at impressing your client can be through a well-made resume that showcases your skills and qualifications. 
Do you think your resume is as strong as it can be? Are you interested in making it better? If you're a videographer who depends on their resume to find work opportunities, you've come to the right place. Follow these tips when crafting your resume and we can guarantee there will be clients flocking to your office in no time.
How to write the perfect videographer resume
Use a creative format
A videographer's CV reflects their professionalism as well as their creative skills. If your resume is informal and poorly constructed, your videography may be perceived to be the same. Always aim to wow your clients with a formally structured CV, but with a creative touch to show off your way of thinking.
A good format means using a clear font so that your clients don't have to work to read it. Make sure you include your personal contact information and send out the resume in PDF format so that it is easily accessible by everyone. Since creativity is a skill you're trying to demonstrate, feel free to use soft colours in your CV design, but not to the extent that it comes across as childish and unprofessional. 
Start with a work summary
Unfortunately not every client has the time to go through your entire resume. Some just quickly glance through – so why not control what they're glancing at? Just as you create teasers for your full-length videos or films, grab your client's attention by starting off with a quick videography summary. 
Write 4-5 lines about your videography career and try to include some impressive projects you've worked on in the past. If you're just starting off, lay the focus on your skills or even your academic qualifications in videography.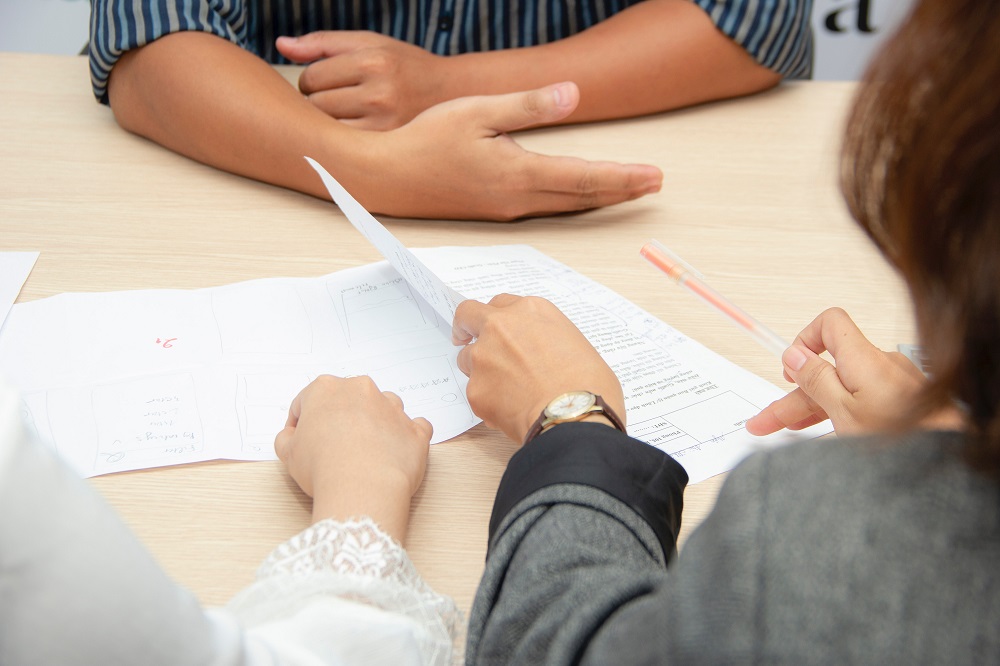 Make your education stand out
When you first sit down to write a videographer CV, if we're being honest, your education isn't the first thing that clients consider when it comes to hiring. But why not cover every base? Write about your academic achievements in videography or even a related field to create the impression of a strong foundation in the art. 
You can write about your GPA and projects if you studied any visual media subjects. If not, write about the social clubs or teams you were a part of or even collaborations you worked on.
Highlight niche videography skills
If you're looking to really stand out from the crowd, show the client that you have specific skills befitting of their project. Pay attention to the client's advertisement and tweak your resume to showcase niche videography skills.
A couple looking to hire a wedding videographer may specifically look for wedding videography skills. If they're planning on having their wedding ceremony while skydiving off a plane, they may look for 'extreme sports' under other key interests. Well, maybe that's a bit of a stretch but you get the point.
Don't forget video CV as well
Although we are considering here how to create the best videographer CV on paper, it would be wrong not to mention the video CV.
This is not a replacement for the written word, but an addition. If you haven't already done so, create a LinkedIn profile and then upload a short video CV to it. This gives hirers the opportunity to see you 'live' and gives you the chance to express yourself verbally.
You can refer to this in your written CV as well – point the reader to where you can be found. In a PDF CV, you can even embed a link to take them straight to your LinkedIn profile.
---
Don't just list your experience and skills on your CV. Put in a genuine effort to show your potential clients how you've made a real difference in the past and produce great quality work for previous clients. 
You may have a stellar track record and a video portfolio to show for it but without a written resume it could be challenging to get the word across a large client base. Remember, your skills are only as interesting as you make it seem. As a videographer, you're already used to controlling the narrative – the only difference is that this time it's on paper. 
Follow Splento on Social Media to get more useful tips and updates: