If you're looking for the best way to say "I love you" this February 14th, a romantic photoshoot is a perfect gift for Valentine's Day. Give your special someone an unforgettable Valentine's experience with a romantic photo session.
Celebrating your love this year might be a little different from the usual Valentine routine, as for many, a romantic meal in a fancy restaurant is sadly off the cards. But you don't need to dine out in style to express your love. With Splento's gift card, you and your loved one can enjoy a romantic shoot to perfectly capture your love for one other. 
And just in case you're fresh out of ideas, we've got some creative Valentine's Day photoshoot suggestions for you to try out. Bring that spark of romance back this year – and have it filmed as well.
Creative Valentine's Day photoshoot ideas
1. Recreate your first date
You and your sweetheart can relive the date where it all started, and this time you'll be able to cherish it forever. First dates can be nervous and awkward for everyone, and maybe in all that anxiousness, you may have forgotten to relax and have fun. Recreate your first date this Valentine's Day so you can have another go at it and have it photographed at the same time. 
You may not be able to go out to the same restaurant or the theatre where you had your first date, but there are plenty of creative ways to set up your home in a similar way. You can cook up the same menu as your first dinner date and set a romantic dinner scene for the shoot. 
2. Have fun with props
Finding a great shoot location or a fancy venue for your shoot may not be possible either, so why not add another fun element to your photography? Using props like cute signs and flower bouquets can turn up the on-screen romance.
Remember, not every picture has to have people in it, so feel free to experiment with some props and see if they can help express your passion in front of the camera.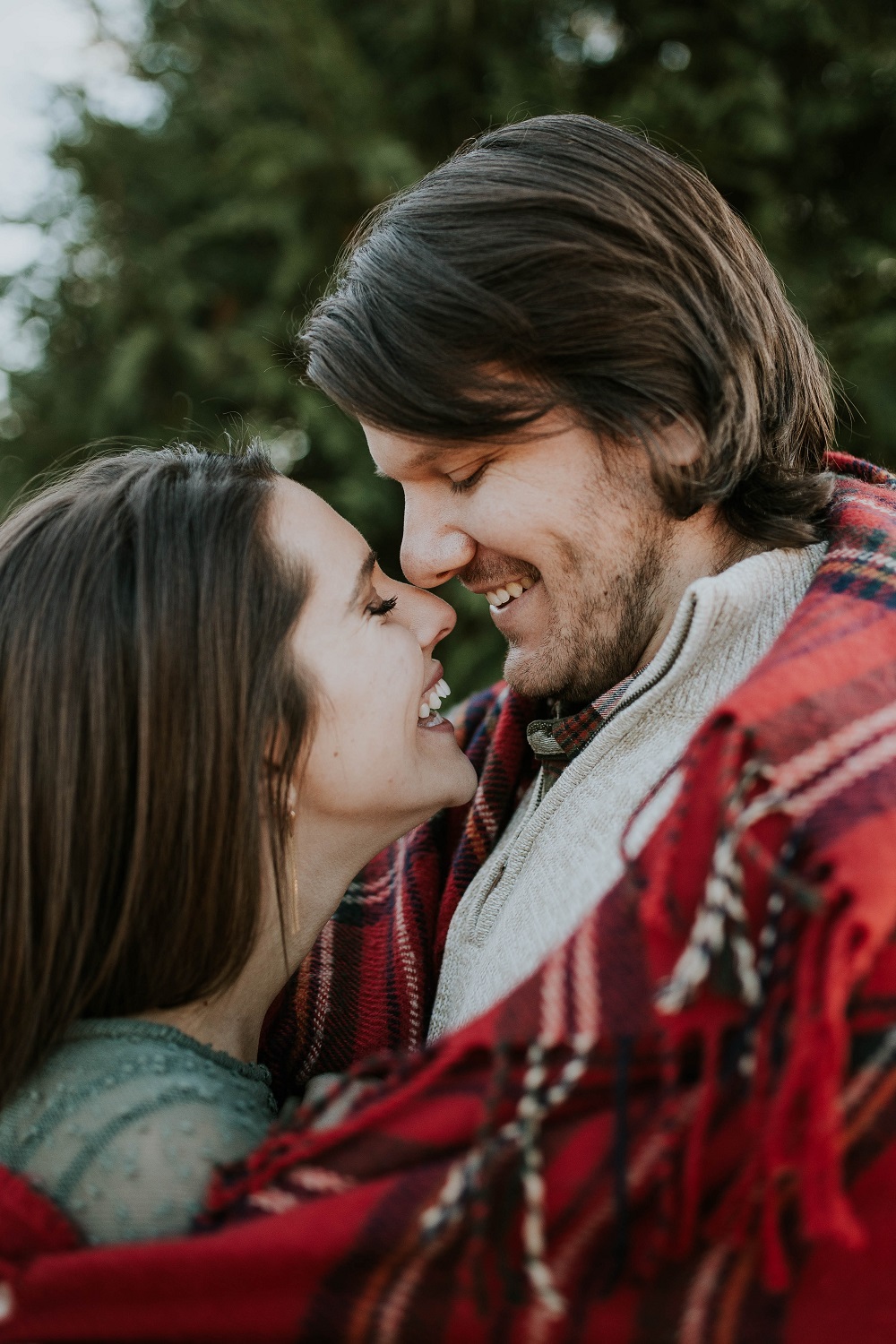 3. Shoot with your pet
Not all relationships are limited to just two people, so this Valentine's Day, celebrate your love with all your loved ones. A pet is as important as a child and plays a huge role in a couple's love story. Have a fun and relaxed photoshoot with your significant other and your pet. Plus, it's tough to have a bad picture if there's a cute, little pet involved.
4. Cosy home shoot
The pandemic has got us so accustomed to a certain indoor lifestyle, that it almost seems tiresome to have to go out. Schedule a nice cosy shoot at home so that you can get photographed in your most natural element. You can feel more relaxed in the comfort of your own home so you won't have to worry about being nervous around the camera. 
5. Have a single's shoot
Valentine's Day isn't just for couples, it can be a great opportunity to show your friends and family how much they mean to you with a free photoshoot. Just because you're single doesn't mean you should miss out on all the fun. Grab some friends and have a non-Valentines date!
---
Splento's gift card offers a one-hour photoshoot by expert photographers for only £99. Don't look any further for the perfect Valentine's Day gift as Splento's gift cards offer a memorable experience and a valuable gift of stunning photographs. 
Read all about why you should get a Splento gift card for your Valentine and buy one before the big day.