It's that time of the year again and you can already feel that romance is in the air (and hopefully, nothing else). If you forgot about Valentine's Day last year – or got your loved one a pack of gum as a gift – you're going to want to step up your game this time around.
You could go with the traditional box of chocolates and bouquet of roses, but why settle for average? Show your loved one how unique and special your love for them is, with Splento's gift card for a romantic photoshoot.
6 reasons to give your Valentine a Splento's gift card
1. Unique 
Spoiling your partner with a unique and personal gift, such as a photoshoot, will boost their confidence and keep that smile on their face. Splento's gift card will get you a one-hour photoshoot of the highest standards. A candlelight dinner dims in the light in comparison to a fun photo session.
2. Memorable
Splento's gift card is the gift that keeps on giving. The best part of gifting a photoshoot to your Valentine is that they can keep and cherish the photographs forever. You are buying a thoughtful gift of memories for your significant other so that they can always remember that one special Valentine's Day.
3. Inexpensive
A Valentine's gift doesn't have to cost a fortune for it to be special – and Splento's gift vouchers prove it. For only £99, the gift card offers great value for money compared to your usual Valentine's gift choices. This romantic photoshoot can put even a candlelight dinner to shame, and instead of taking a doggy bag home, you get an album full of memories. 
4. The complete package
Splento offers the whole package when you redeem your gift card. Booking now means you will also receive a beautiful gift card.
For only £99, you and your loved one can experience a one-hour photoshoot and you will receive 30 digitally retouched photos through a shareable online gallery. The best part? We offer next day delivery so that you don't have to wait long for your little box of happiness.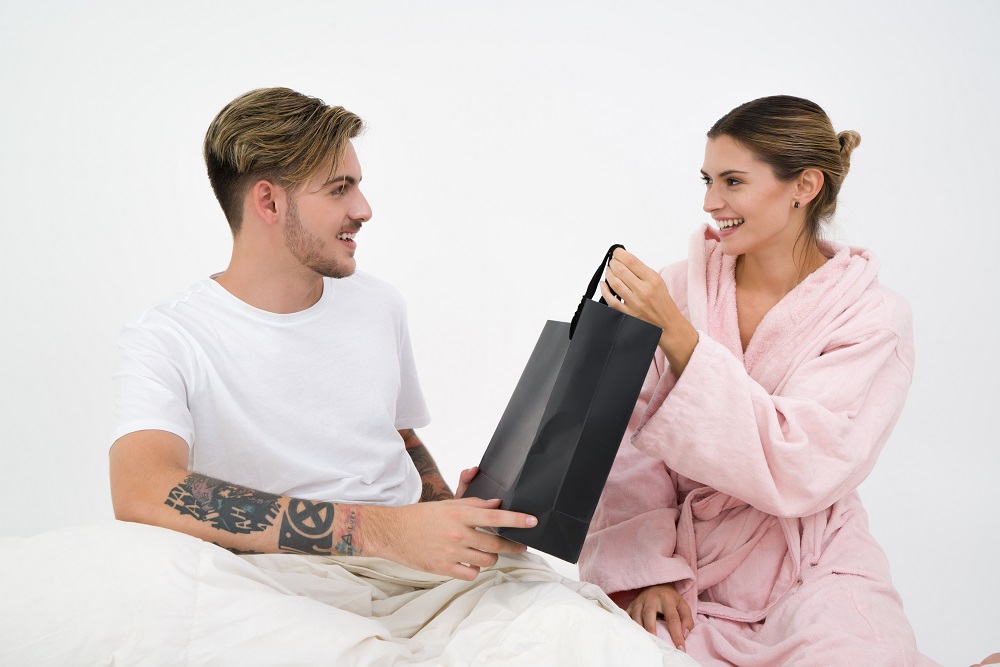 5. Professional service
Splento's gift cards can get you an hour of professional photography services with the best and brightest of the industry. Our team of specialists are all individually vetted and offer the highest degree of quality photography. This means that your Valentine's Day isn't just summed up by a few shaky, grainy photographs. When you pay for the best, that's exactly what you're going to get. 
6. Personalisation
Whether you want to shoot by the beach, the restaurant where you had your first date, or even the comfort of your home, Splento's team of professional photographers will be at your service. You get to decide how your shoot goes – unless you need help, and then we're happy to step in with recommendations. 
---
A photoshoot as a gift is as romantic as it gets, so this Valentine's Day, allow Splento to make your significant other the happiest. With Splento's gift card all you have to do is click a button and everything else will be taken care of by us. 
With Valentine's Day fast approaching you no longer have to go through 'gift anxiety'. Just gift your loved one Splento's gift card and we'll be sure to capture the big smile on their face.
We promise – even Cupid would approve.