One of the biggest debates in the visual content world at the moment (especially post-furlough) is the question of whether the true cost of having an in-house photographer makes financial sense.
In fact, this question can be extended to other areas of content creation as well – videographers and graphic editors are usually on similar financial packages, so we may as well include those roles in the debate too.
For many businesses, the answer is simple – the numbers don't add up and hiring in the talent when it is required is the right option.
Larger firms, however, often tend to hire in-house staff as they are needed more frequently, but does the cost actually justify this policy or not?
Well – we are about to try and find out.
---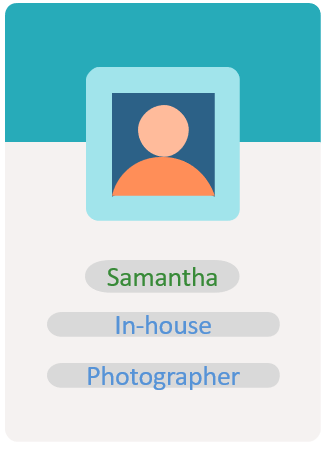 Meet Samantha – She's just started a new role as an in-house photographer. Let's follow her through her first year and see what costs arise.
As mentioned already, videographer and editor salaries are very similar, so this will work for those roles as well.
---
The true cost
The most important place to start! How much does an in-house photographer cost?
Let's break it down a little. For Samantha, we need to consider:
Salary
Holiday pay
Sick leave
Training days
Travel expenses
National insurance and pension contributions
Public liability
Equipment and maintenance
Of course, the numbers don't stop there. This is not an exhaustive list – you'll have your own items to add – but it's a reasonable starting point.
Salary
Salaries for a photographer vary across the UK, but a reasonable average is currently around £33,000pa, which is Samantha's starting salary. (Expect to pay more in the larger cities, of course).
At first glance, this may not seem so bad – that's around £635 per week to have her as a professional on-hand anytime you need.
(For comparison, in the USA, the average salary is currently around $45,000).
Holiday Pay
In the UK, the average employee has 25 paid holiday days per year. Samantha gets this, and then we can add on 8 public holiday days (bank holidays in the UK) for a total of 33 days.
(In the USA, vacation time is often less, but there are 11 public holidays. We will leave you to adjust the figures accordingly for your local area).
Sick Leave
In the UK, sick leave currently costs businesses a total of £77.5 billion per year, and that is in a normal year. The current figures are, of course, vastly inflated as they include Covid quarantines, isolations and other related effects. We will ignore these for now, as in many cases – but not all – they may be offset by government aid.
Samantha, being an average sort of person in good health, takes 6 days off in her first year for illness and personal reasons.
Training Days/Meetings
Again, this is variable, but ongoing training is key to skills development and photography is no different. In addition, many firms hold non-role-related training. As well as a couple of photographic courses, Samantha also has to complete staff development and company culture days from time to time – not to mention orientation meetings in her first month on the job.
A reasonable average for all these collectively is around 12 days per year for many employees.
---
A photographer on a salary of £635 per week could actually cost your business around £1,500 per week; it could even be a lot more.
---
Travel expenses
This is hugely variable, as in-house may mean zero travel, if everything is shot on your premises, or it may mean £1,000s per year if your business needs location shoots.
Travel expenses for an employee will cover transport, overnight accommodation if required, food and, of course, time.
For our example, we'll say that Samantha spends 2 days a month location shooting, but doesn't stay overnight (as then we'd have to include hotel bills as well).
A single day on location (no overnight stay) could cost at least £150 for travel and food (the essential minimums). Doing this just 2 days a month is an annual cost of £3,600.
Each night away, even in a budget hotel, would be an additional £80 minimum per day, in most cases.
National Insurance and pension
Another employer burden for businesses in the UK and abroad. National Insurance contributions and also pension contributions are required – mandatory workplace pensions were introduced in the UK in 2012 and must be offered to all employees, by law.
The current National Insurance rate for employers is 13.8%; this is not levied on the total employee salary and depends on banding and other factors, but bear in mind the UK government have just announced an increase (8th September 2021). For most staff, this is payable on any salary above £737 per month.
Meanwhile, the minimum pension contribution you must make for all qualifying employees is 3%.
Samantha, on a salary of £33,000, creates an actual salary cost to her employer of just over £37,000 per year, factoring in National Insurance and minimum company pension contributions.
Public liability
Public liability insurance cover is a must if you are sending a photographer out to a location shoot, although this may be covered by your existing business policies. If it is not, then this could be at least £200 to £500 per annum.
Fortunately, for Samantha, it's only an additional £200 per year to cover her for workplace and public liability insurances.
Equipment and maintenance
Aside from salary, the largest outlay for a business with an in-house photographer is equipment purchase and maintenance.
The initial outlay for even a relatively basic kit for Samantha (camera bodies, lenses, lighting kit, stands and tripods, laptop, external hard drives and software) cost her company around £10,000. And for ongoing service and maintenance of equipment, they budget another £500 per year as an absolute minimum.
Even spreading equipment costs over 5 years, which is probably generous for the equipment she is using daily, this is still £2,500 per year, every year.
---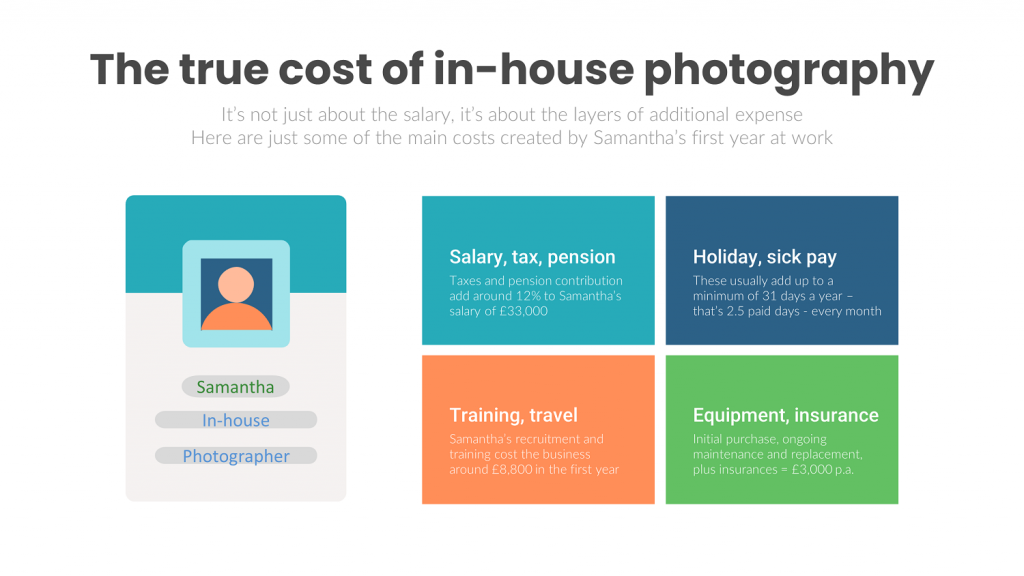 (Click to enlarge)
---
The number crunching
So where does that leave us? We'll do a quick sum based on all the above and calculate Samantha's true cost to her employer.
If we take her first year, salary, equipment and other costs, 2 location visits per month (day trips) and insurance, all assuming the lowest cost of the options we looked at, we get a total spend of £43,300 per year.
Sadly, for Samantha's company, it doesn't end there – there are also recruitment costs, (typically 10% of salary but often higher), onboarding and training costs (including the average 3 months it took Samantha to get up to speed) and management time, as she does not manage herself. These hidden extras add an additional £16,800 to the bill, giving a total cost of £60,100 over the year to employ her.
Next, we need to calculate the days she worked. Again, using conservative figures, after Samantha's holidays, sick days and the others, we see that she works, on average, a little over 200 days per year.
Or to put it another way, Samantha's salary of £635 per week actually costs her employer around £1,500 per week, and that's only accounting for the main expenses; it could easily be a lot more.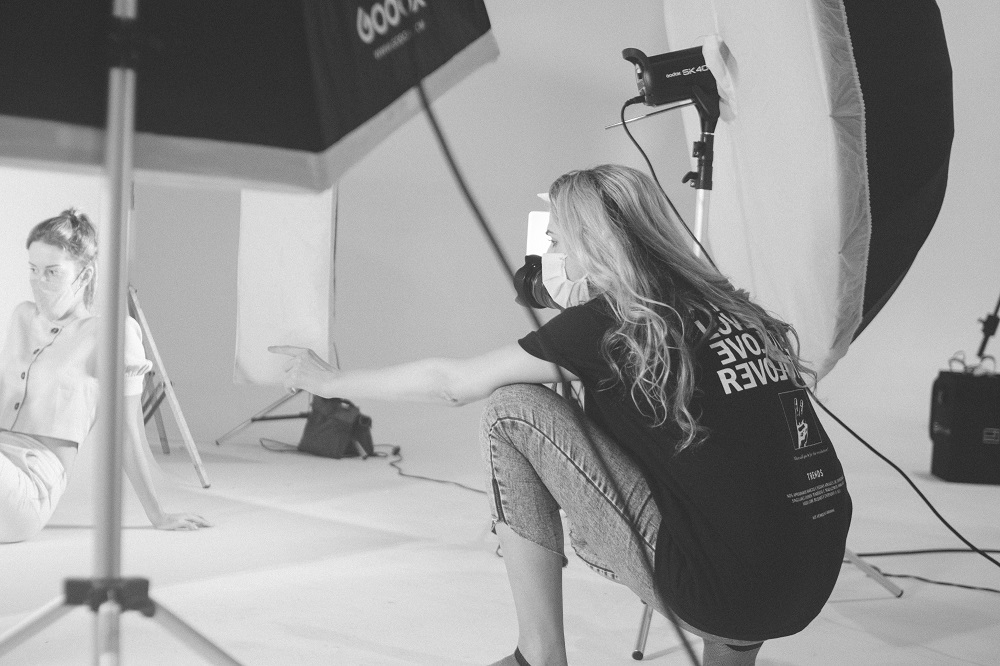 A viable alternative
So is there a viable alternative? Is there a way to get all Samantha's work done, to the same standard (or better), but for a lower cost?
In a word, the answer is Yes!
Outsourcing your visual content is, in many cases, a far more cost-effective solution, but it depends on who you choose to work with.
Small freelance set-ups can often not offer a reasonable solution, as a majority are geared towards small, bespoke events and photoshoots (such as weddings). Many are solo professionals and if you have larger projects it can be a bit of a stretch.
Splento has the viable alternative to in-house visual content production, whether you need a photographer, videographer or any kind of graphic service.

We are a unique blend of hundreds of world-class professionals, just like Samantha; we offer a personal service that has been scaled up to meet any project, any challenge, of any size. And we are even ready to meet that challenge tomorrow, if your schedule is tight. Simply book online.
And as we have coordinated professionals available when and where you need them, not only can we handle all your photoshoot and video requirements, but we can also produce your deliverables within 48 hours (24 hours for photos).
Finally, we have fixed hourly rates that start at just £99 (including shoot, editing and delivery); in short – we know that we are more cost-effective than an in-house team.
And we only show up when you need us – pay for the services you need, not all the additional employee costs that you don't.
With Splento, there's no minimum contract size, no employee headaches and, above all, no hidden overheads.
Just the best service from the best in the business – at the best price.
Don't take our word for it – check out our client reviews on Trustpilot and discover for yourself how Splento always goes the extra mile.
---
Contact Splento if you are in need of:
Event Photography and Videography