Do I need an action camera?
The GoPro camera has become so popular that even people who aren't into sports want one! So, you're probably asking yourself 'Do I need a GoPro?' Well, if you're a sports photographer or a sports enthusiast who wants to capture his or herself in the action, you definitely need to get your hands on one fast. 
And after reading this article, you won't be wondering how to choose an action camera, as we will be covering all things action cameras to break it down for you. This article will go over the following topics:
What is an action camera used for?

Are GoPros worth the hype?

Best action camera for beginners

Best action camera

GoPro cameras 2021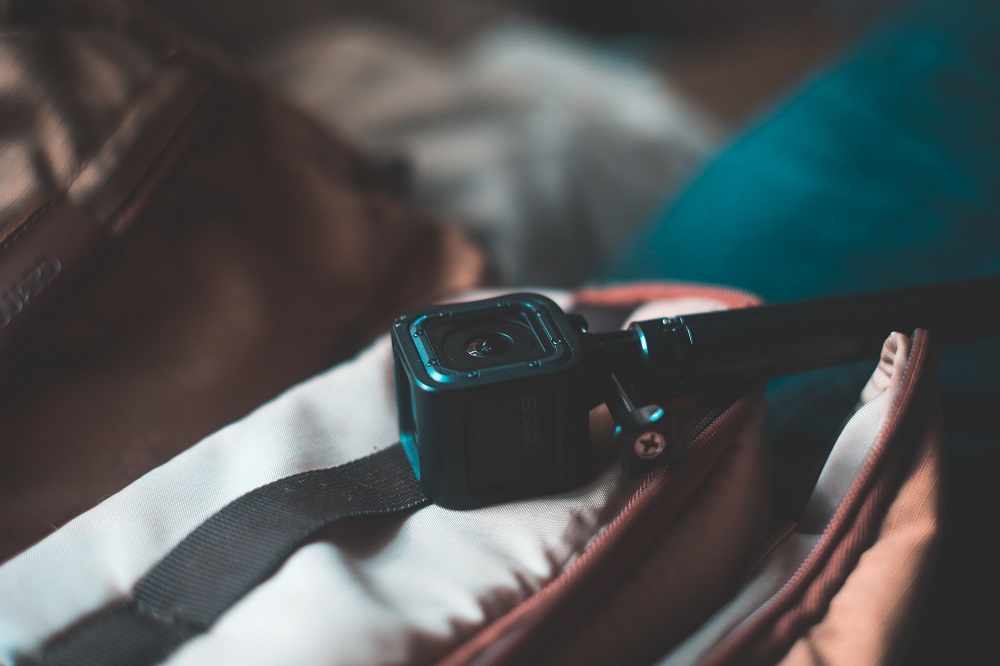 What is an action camera used for?
An action camera is used for the immersive filming of sports and other activities. (Action videography is filming a subject in motion, for example, BMX stunts or skateboarding.) While designed for immersive filming, you can also take photos using an action camera. There are three main factors with which each action camera should be designed.
An action camera is compact, which is important because you don't want a big and heavy camera to be dealing with while simultaneously participating in sports.  Many sports will require an aerodynamic action camera, which is another reason for their compact design. People who are new to action cameras might search for 'mini action cameras' but action cameras are typically made 'mini' in comparison to standard cameras.

An action camera should be handheld and mountable, for ease of use. You should be able to easily mount it to your helmet, or the handlebars of your bike, for example. This is perfect, as it can create unique POVs.

An action camera should be very durable in comparison to standard cameras, so it can take a fair beating without getting damaged. 
If this sounds like it would be useful for you, then it's time to invest in an action camera.
Are GoPros worth the hype?
GoPros were designed by CEO Nick Woodman in 2002, as a means of easily filming himself surfing, and the GoPro camera really took off. Just last year, around 2.8 million units of GoPros were shipped worldwide. GoPros' users range from serious high-intensity athletes to more casual users. 
Both athletes and casual users alike love the GoPro as it is good quality, good value, and easy to use. For athletes, GoPros are considered to be the ultimate action/sports camera for a few reasons. They are high quality with excellent imaging capabilities; thanks to their sophisticated wide lenses, they can be mounted pretty much anywhere, and they are incredibly sturdy, being described by many as 'indestructible'. 
And people who aren't professional athletes still love GoPros for the unique perspective a GoPro offers. Pet-owners have bought GoPros to film a day-in-the-life from their dog's POV. People like to use a GoPro on holiday to film their activities and excursions easily, or while they're messing about in the pool.
That's another selling point of GoPros; they can get wet. GoPros can be used for swimming, surfing, and other water sports. With every standard GoPro camera, the waterproof housing can endure depths of up to 131 feet (40 meters). To sum up, GoPros are undeniably well-made and useable cameras, but they can run a little expensive for those on a tight budget. 
Best action camera for beginners
Here are our picks for beginners' action cameras. 
GoPro Hero7 Silver
The GoPro Hero7 Silver is the most budget-friendly option, while still retaining the remarkable GoPro features. It takes photos at 10MP with a Wide Dynamic Range, it shoots video at 4K at 30fps, and 1440p at 60fps, with the additional settings of Video Stabilization, Touch Zoom, Short Clips, 2x Slo-Mo, and Exposure Control, making it a formidable option for those starting out with action-cams. 
However, unlike the GoPro Hero7 Black, it lacks the HyperSmooth stabilisation and a removable camera battery, but at £199.99, it's a great buy.
GoPro alternative – AKASO EK7000 Pro
For beginners who are looking for a versatile, first-rate action camera that doesn't break the bank, look no further than the AKASO EK7000 Pro. This tiny camera offers a lot of bang for your buck. It is incredibly lightweight, weighing only 61g, and is capable of filming 4K video at 25fps, and 1080p video at 60fps. It also has a good video stabilisation quality, helping to counteract camera shake.
The camera doesn't have Bluetooth capabilities, but it does have WiFi, with the option for time-lapse special effects. Comparable to the GoPro it is also waterproof for up to 131ft (40m). The camera also comes with a remote controller that can be strapped to your wrist, mounts and tethering cables, and two lithium polymer batteries needed for the camera. It's currently available for £69.99 on Amazon.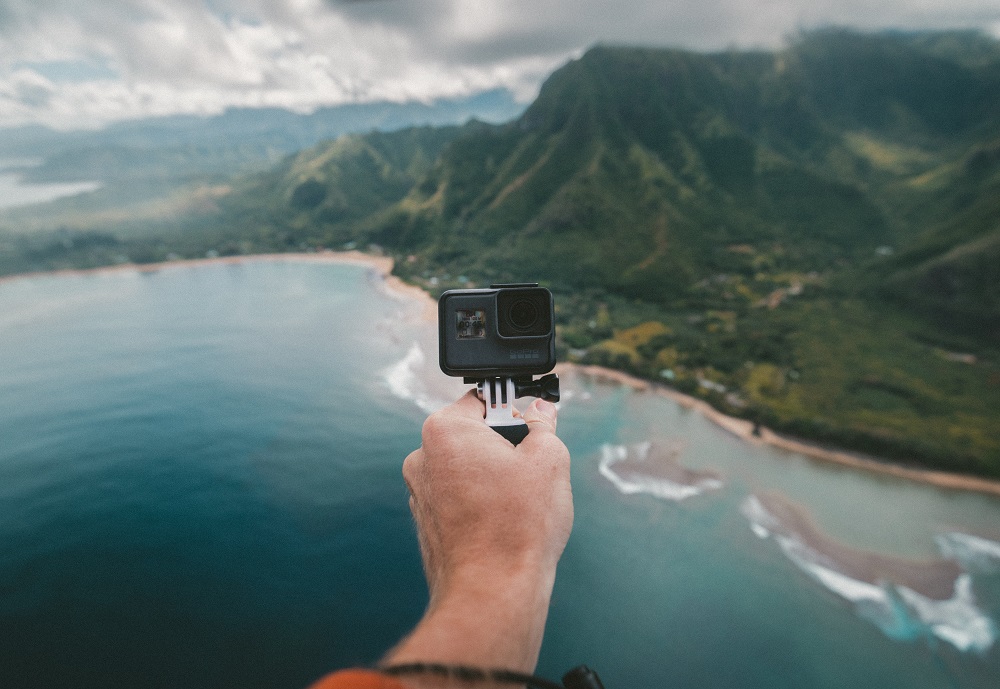 Best action camera
It will come as no surprise that our recommendation for the best overall action camera is the GoPro Hero9 Black. In 2020, GoPro's flagship camera got a revamp and can now film in a jaw-dropping 5K quality at up to 30fps. You can also film in 4K video at up to 60fps, 1080p at up to 240fps, and 720 at up to 240fps. The unbeatable video quality in addition to the HyperSmooth 3.0 stabilisation feature makes it the best action camera on the market. You can also record time-lapses on the Hero9. 
The Hero9 is larger than its predecessors, weighing 158g, but it's worth it for the video quality. It also has a front-facing touchscreen, is waterproof for up to 10m, and has a battery life that can last from 1-3 hours. The best deal for the Hero9 is currently on Amazon, where it's available for £328.60. 
GoPro cameras 2021
GoPro enthusiasts will know that every year in September, GoPro releases its latest edition of the GoPro Hero, and this year is no different. The GoPro Hero 10 Black is announced for release on September 16th and will retail at around the £480 mark from Amazon – or less from GoPro if you purchase with a one-year subscription at their website.
So what can we expect from the GoPro Hero10 Black? After all, it's difficult to top the outstanding quality of the Hero9. Well, some insiders have seen specs for the Hero10, and it is indeed an improvement on the Hero9. The design is more or less the same but will have a new GP2 Processor. We can expect that with the new processor, users will be able to record and photograph at a higher quality at higher resolutions and frame rates. An improved video stabilisation feature is also expected from the upgrade.
Also, the GoPro Hero 10 Black will have a stunning 5.3K video quality, at 60 fps, and the 4K video at 120 fps, and 2.7K resolution at 240fps. Camera buffs will definitely have an impressive new toy to add to their collection soon. It will also be waterproof to 33ft.
We hope you enjoyed reading about all things action cameras!
If you require a sports and action videographer, book with Splento. At Splento, we provide you with top-rated videographers, on-demand, at an affordable price. Contact us today to see how we can assist you with your videography.
---
Contact Splento if you are in need of:
Event Photography and Videography