Food is an element of life that many of us enjoy. It can remind us of a specific memory, it can represent a culture, but most importantly, food brings people together.
Today, many social media users photograph foods and upload them to their Instagram. Some of the images can reach thousands or even hundreds of thousands of likes – depending on who has uploaded the photo and how it has been captured. 
In this blog, we will take a look at food photography and the latest trends.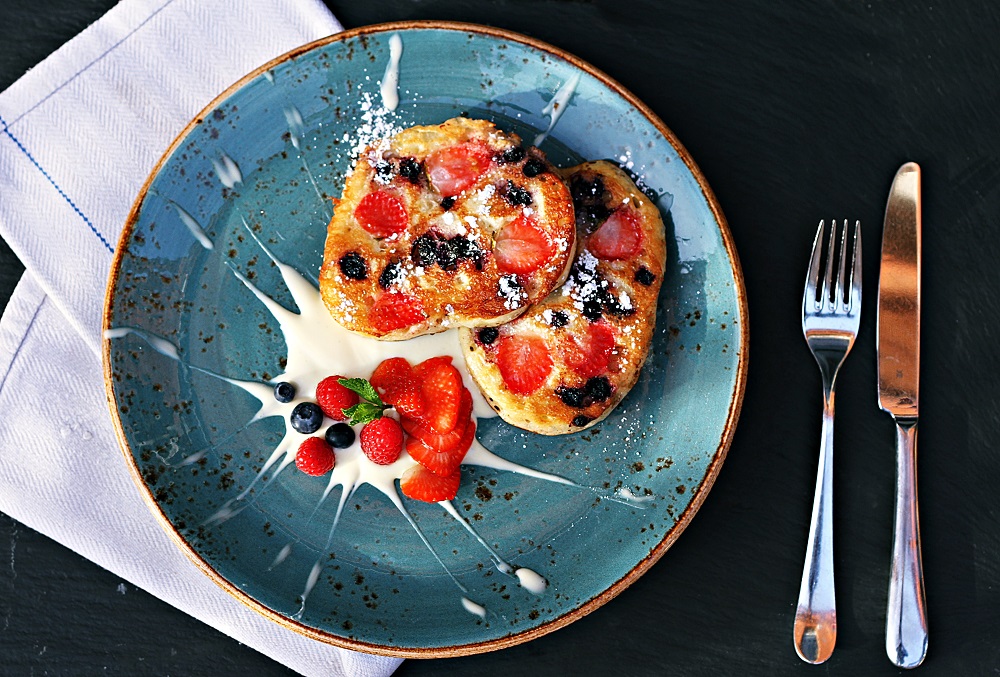 Overhead shots
We've all seen those pictures, where the photo is from a bird's eye view. These photos are seen as the most common trend when it comes to food photography. Shooting food this way is ideal if you want the end result to show the colours, texture and shape of the food. However, doing this will create an image that is two dimensional rather than three dimensional. 
When doing an overhead shot, make sure the background is clean – even if there is a slight smudge on the table, it can distract the audience from this image. Any food will look great when doing this trend. However, if you are picturing a slice of cake on a white plate, decorate the plate as well. An idea is to add swirls of whipped cream or chocolate icing – doing this can add another layer to the photograph. 
This trend is easy to do, and a tip is to use a camera with a tilting screen – this makes it easier to review your shot when your camera is high up in the air. 
Stacking the ingredients shots
This trend is ideal if you are photographing a sandwich, burrito or burger, as the viewer will be able to see everything inside the stack, but a photographer can use this trend for other dishes as well. 
A guide to this food styling trend is quite simple. As a photographer, all you have to do is choose your ingredients, then draw a stretch on how you want to lay everything out. Once that is done, stack the food how you drew it. 
A tip is to have the base bigger as a smaller base can cause you some balancing issues. Also, consider freezing your food for a while before doing this trend; this makes the food firmer. And to make sure everything stays together, use toothpicks. 
When trying this approach, think about lighting. If you want dramatic shadows, use a harsher light such as a spotlight. This trend can work really well, especially if you want the colour of the ingredients to pop. 
Melted cheese shots
Cheese is something that many of us love, no matter if it's vegan or not. But when it comes to photographing foods that show melted cheese, it makes us all hungry and want to try this dish – whether it is mac 'n' cheese or a cheese toastie. 
Capture the stringiness of cheese by using mozzarella. Not only does this cheese stretch the best, but it also maintains its stretchiness for longer compared to other cheeses. 
The trend of shooting food to show off the melted cheese is currently popular, and this can be seen through the many Instagram accounts that focus purely on cheese. To capture the best photo, widen the aperture of the lens and zoom in – this will put the focus on the cheese and highlight all of its texture. 
A food photography idea that follows this trend is shooting a photo of Pasta Al Forno – the melted cheese that has been bubbling in the oven will be perfect and stringy. Use a ladle, and scoop up some of the pasta and watch the melted cheese stretch. The best part about this photoshoot is that after you have finished the shoot, you'll have a delicious meal to eat. 
Add a view to the food
This trend is more than just the food; it's about sharing a story that this food introduces. Food photographers tend to use this type of shot for commercial work, to promote the food for people to buy or the place for people to visit.
When photographing in this way, turn on the high dynamic range mode. Doing this will balance the light of the shot. 
Experimenting with this trend is ideal if you want to create the happy feel that food creates for many of us.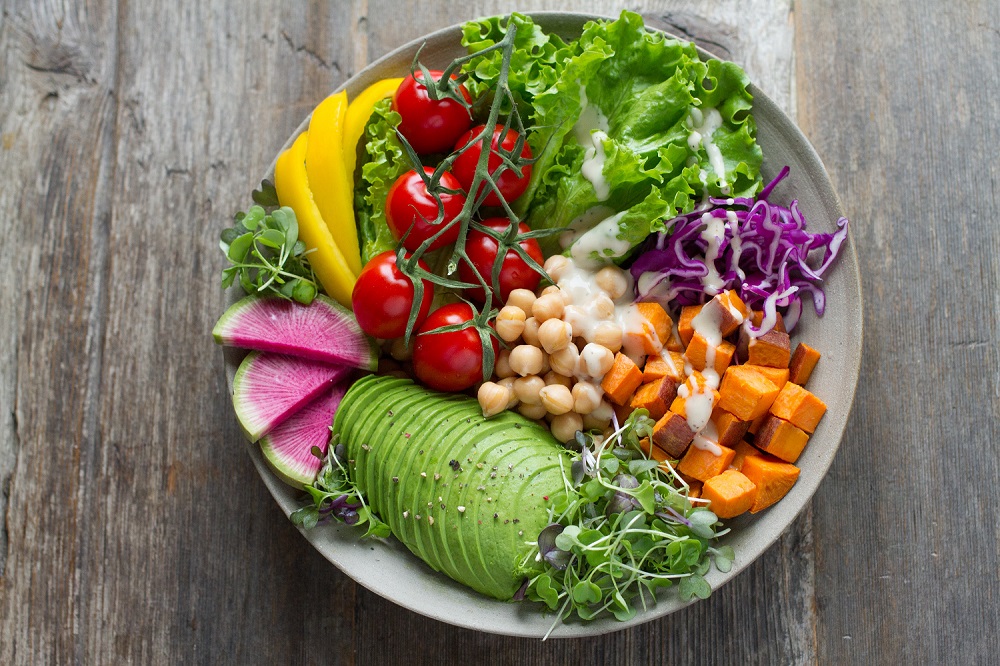 Food photography tips for beginners
If you are new in the food photography world, and you're eyeing up the different trends to take part in, here are a few tips to help you start your journey. 
Use natural light
Using a flash can cause the lighting of the photo to be too harsh, and if you want to avoid this, use natural lighting. Although the sun can be too sharp at midday, it can be perfect when there is a sunset, or it's a cloudy day – as, at these times, the natural light won't be too intense. Using natural light during sunset can highlight the food in a golden way, giving it a dewy, warm look. 
Take photos from multiple angles
We've spoken about overhead shots, and this is a perfect trend to do, especially if you are taking flat foods – such as pizza. Even though this trend is rather popular, it doesn't mean a food photographer should be limited to just take dishes from limited, fixed angles. 
Move around the plate, take the food from the side or a 45-degree angle – the more pictures you take, the more likely you'll find the perfect photo.
Minimise clutter
As mentioned before, if the background is chaotic, it will pull the focus away from the food. Only have what is needed, nothing more, nothing less. But also experiment, take a few pictures and if you think the cutlery that's in the background affects the photo negatively, take it out. 
An alternative view for food photography in 2021
There's another trend in food photography in 2021 – the Splento FoodApp. This clever piece of programming used ingenious A.I. to recognise the food you are photographing and guides you through simple steps to create the perfect food photo.
Based on thousands of hours of professional food photography experience and advice, the FoodApp helps you take the perfect professional food photo – whatever your skill level.
For more information and a free trial, check out the Splento FoodApp today.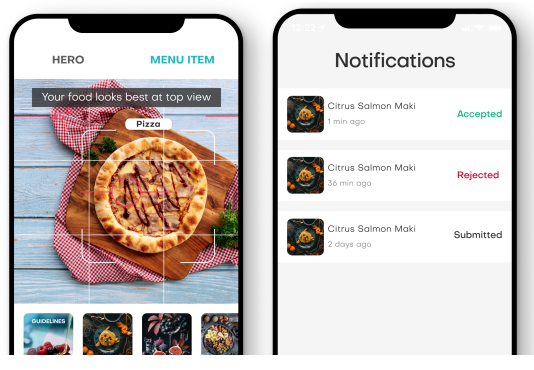 ---
Contact Splento if you are in need of:
Event Photography and Videography