Online shopping is experiencing growth like never before and it's important, therefore, to make sure that your products on your eCommerce store look their best.
This is especially true for clothing, as most clothing is sold on its look – appearance is all with online apparel.
There are several different styles of product photography and it is important to understand them all, so make sure you review that before you get started.
Once you have done that, take a quick look at how to plan and prepare for your product photoshoot.
All done? OK – so now read on for some helpful hints about product photography for apparel.
1. Preparation, preparation, preparation
Always us spotless, new items – unless you are shooting for a vintage clothing store.
Remember to iron the clothes! This sounds too obvious to even mention, but you'd be surprised how often we see wrinkled or untidy clothes that have been 'prepared' for a photoshoot.
You are showcasing your products – so make them look their best!
Ideally, you'll have a hand steamer to give them an extra freshen up just before they are photographed, but at the very least, have an iron and board standing by.
A lint roller is another essential tool to have as a part of your kit, as well as a clothes brush.
Once the clothing is all prepared, check over one more and make sure you have removed all those labels and stickers too! We are photographing the clothes, not the price tag or washing instructions.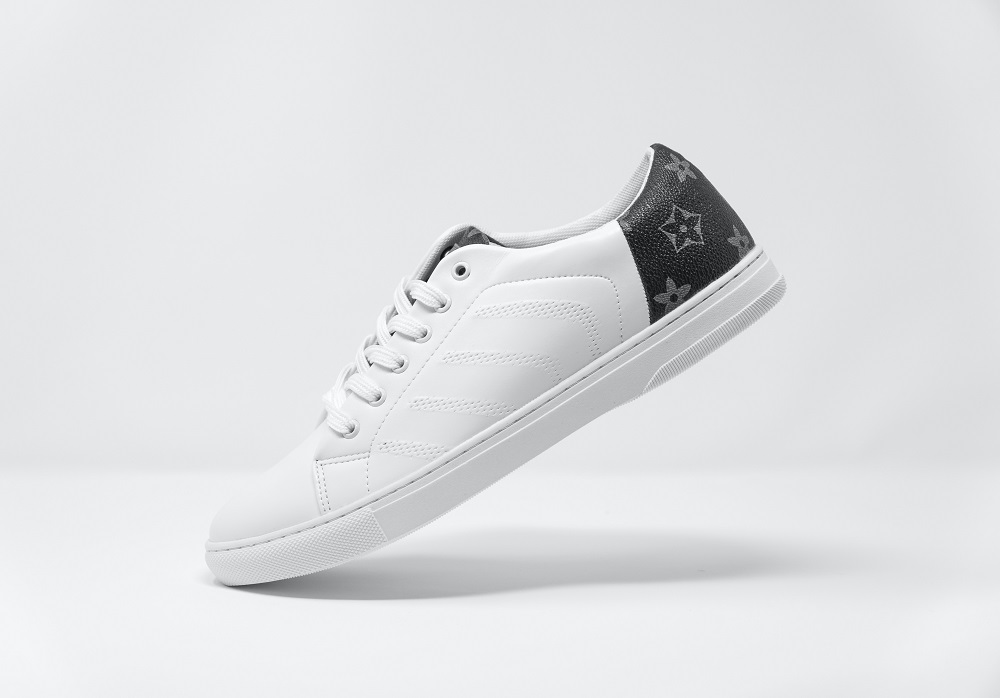 2. How to model your clothes
You have a number of options here – which will depend on your budget and also on the type of clothing and type of store that you are selling on, as various eCommerce platforms all have their own requirements, which differ between them.
To determine what types of shot you need and for which platform, we've put together a handy guide about this as a part of our eCommerce product photography overview, to help you understand what their requirements are. Go to that page, scroll to the 'platform guidelines section' and select your online store provider for details.
For clothing, in most cases, you will want to model the items somehow, and you have several options for this:
Model Photography
If you can arrange it, use a model; if it fits your budget, hire a professional one.
Model shots have a huge advantage because they show the clothes looking how they were designed to look – being worn.
These can be white background studio shots or contextual lifestyle shots with the model as part of a scene. Both work well and help the customer imagine what the clothing will look like on themselves.
Lifestyle shots can create scenes in a customer's mind as, for example, they can picture wearing the suit in the office, or that dress at a party, if they can see them being worn in that context in a photograph.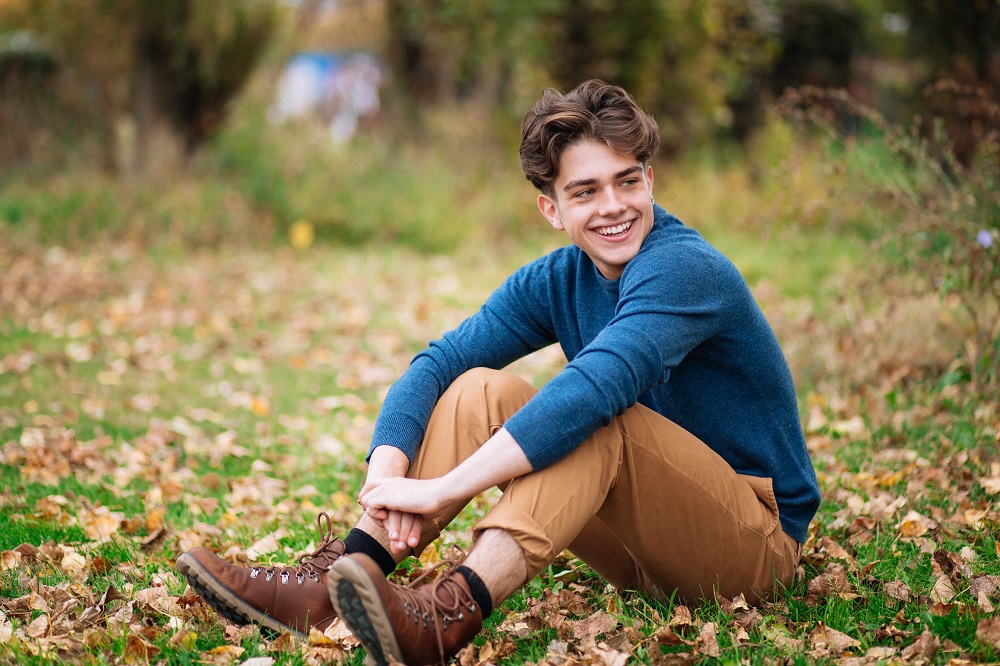 Mannequins and ghost mannequins
An alternative to a live model is to use a mannequin; these images are a good alternative to a live model, as they still how the clothing being worn and retain the clothes' natural shape.
Whilst you cannot create lifestyle shots with them, they are very important for another type of apparel product photography – ghost mannequin images.
The ghost mannequin photos are shot on a real mannequin which is then removed from the image in post-production editing. This results in an image which shows the clothes in their full 'being worn' shape yet avoids the distraction of having the mannequin itself in the photo.
If you are using mannequin images for your main product photo, then some eCommerce platforms even insist on a ghost mannequin shot (hello Amazon). Check our platform guide (link above) for more details.
Flatlay Clothing Photography
Although not as tidy and as quite as presentable as model and mannequin shots, a lot can be achieved with a simple flatlay photo.
These create a more casual image which looks better on social media promotions rather than your eCommerce store.
A flatlay is how it sounds – laying the apparel on a flat surface to photograph it from above.
Clothes laid out in this fashion look wider than they do when being worn (especially tops), so one trick you can use is to pad them out a little using tissue paper to give them some form. This builds volume into the item as it resumes its more 'natural' shape.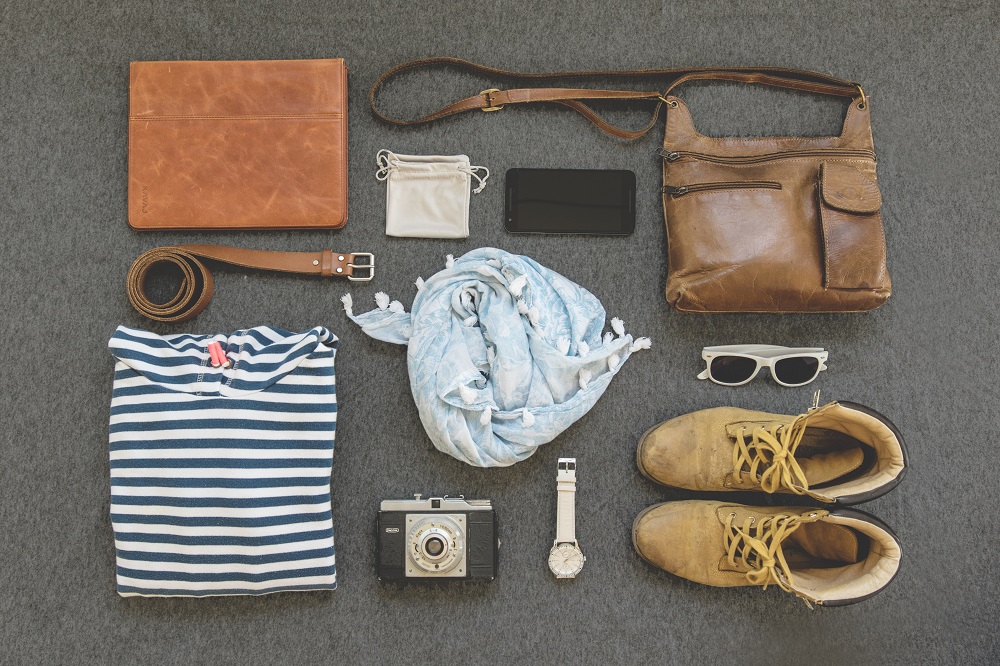 3. What to shoot
As a minimum, you want a front, back and side view of each clothing item, although ideally, you will want more including 45° angles.
Aim for 5-10 images per item, depending on what it is, and including a few lifestyle images.
Usually, a mixture of several styles works best, including model, ghost mannequin and lifestyle shots. If your clothing has specific features (such as waterproof liner, hidden pockets etc) then an infographic image can be incorporated as well to highlight these.
If your apparel has a number of colour options, then it is good to shoe these as well. This can be achieved with a group shot of all colour variants together or even finished in post-production. For example, a photo of a T-shirt can be digitally retouched multiple times to showcase all the other colours it is available in.
4. 360° shots
For a different take on a model or mannequin shot, how about 360° images? This is slightly more complicated to photograph and present on your store page, but the result is an image that the customer can rotate themselves a full 360°.
This means that they can look and see what the clothes look like from every angle. It also is a great way to engage the customer and the ability to control the model themselves has a very positive response.
For more information on 360 product photography, read about the arrival of automated eCommerce photography.
5. Shooting kit extras
For a professional shoot, you will need a few photography accessories, aside from the studio equipment.
Pins, clips, masking tape and a reel of fishing line should all be an essential part of your shooting kit, to hold, shape and lift parts of the clothing as required.
Depending on the clothes size, they may need a temporary take-in at the back on the model using some of these items, so really get the perfect look from the front.
Fishing line is great for keeping certain items in position (such as a handbag handle) and can be edited out when the photos are retouched.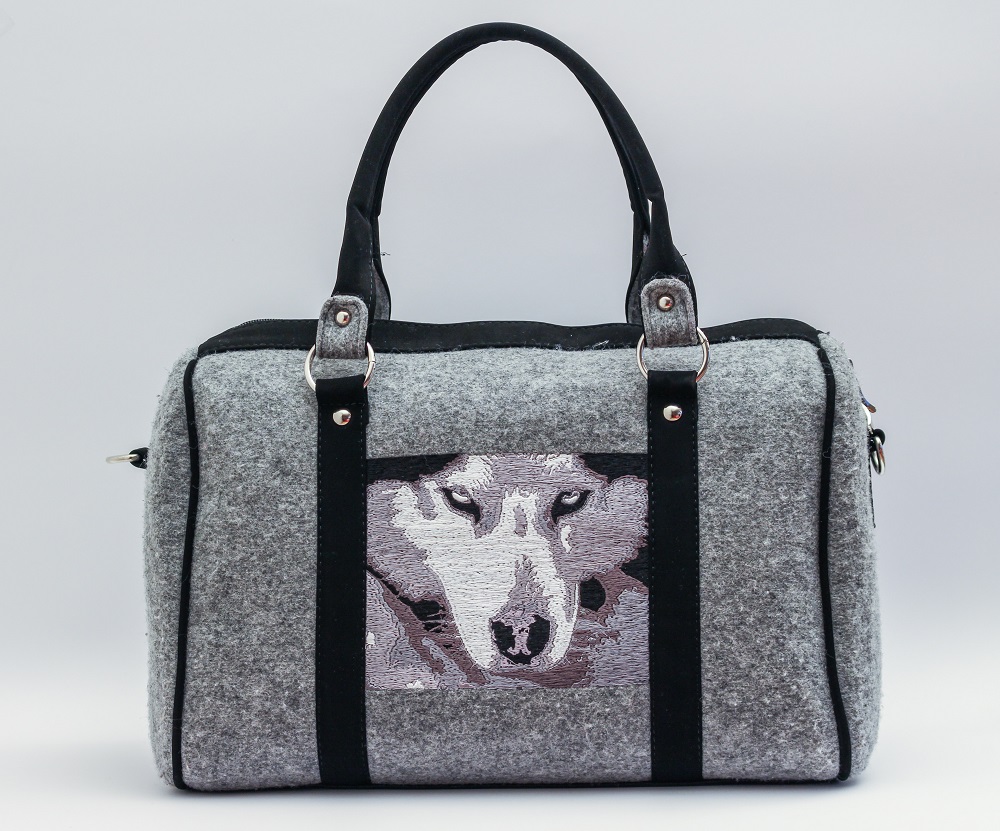 After the photoshoot
Once the photos are all taken then, as with all product photography, they will need retouching to get them ready for use on your eCommerce store.
You can read more about the options for editing product photographs to see which is the best way for you to do this.
Product photography is what sells your clothes on your eCommerce store.
Keep ahead of the competition by keeping your product photos fresh and up to date, as they are the cornerstone of your marketing success.
Every kind of clothing can be photographed in a way that meets any budget – if necessary, even older photos can be reedited to give them a fresh, new look and doesn't have to be expensive! Splento photo retouching starts at 49p per photo and can breathe new life into your existing stock.
Or, if you need new images, take the headache out of your apparel photography, and get the best results for your eCommerce platform, by booking a professional with experience and with a great product portfolio already established.
Splento has experienced professionals who specialise in clothing photography, for a fixed hourly rate – just £99 – which includes all your retouching and editing. Plus a guaranteed delivery time of just 24 hours from photo to finish.
For more advice on product photography, and how it can help boost your business, read about the impact of the quality of photography on eCommerce or contact Splento today.
---
Contact Splento if you are in need of:
Event Photography and Videography