In real estate marketing, there are property videos and then there are property videos.
Initially, it was only the high-end properties that could be afforded the luxury of a video presentation by their estate agency, but this is no longer the case.
It's 2020, and video is no longer a luxury – it's an essential tool for agencies of all sizes and property markets.
Always competitive, the markets both in the UK and the USA (as well as elsewhere) will be more of a hotbed of competition in the next 12 months than in the previous 10 years.
To maintain and even increase your property business will mean doing more than you currently do.
If you are not using video to promote all your properties, then it's time you joined everyone else, because they already are.
And for those that are, you need to ensure that your marketing is always a consistently high quality and tailored for the medium you are promoting on.
Here are 3 best estate agent property videos that you need to be utilising to be the number one real estate agent in your area.
---
Real estate sells – but it always sells better with video.

Discover the secrets of using video to sell more properties – faster.

While everyone else is busy getting it wrong – learn the mistakes to avoid and the moves that will win you more property sales.

Download Splento's free guide 'How to sell more properties with video' today.

Including:
9 types of property video you can market with today
8 non-sales videos that will help you sell more
How to capitalise on your video marketing strategy
---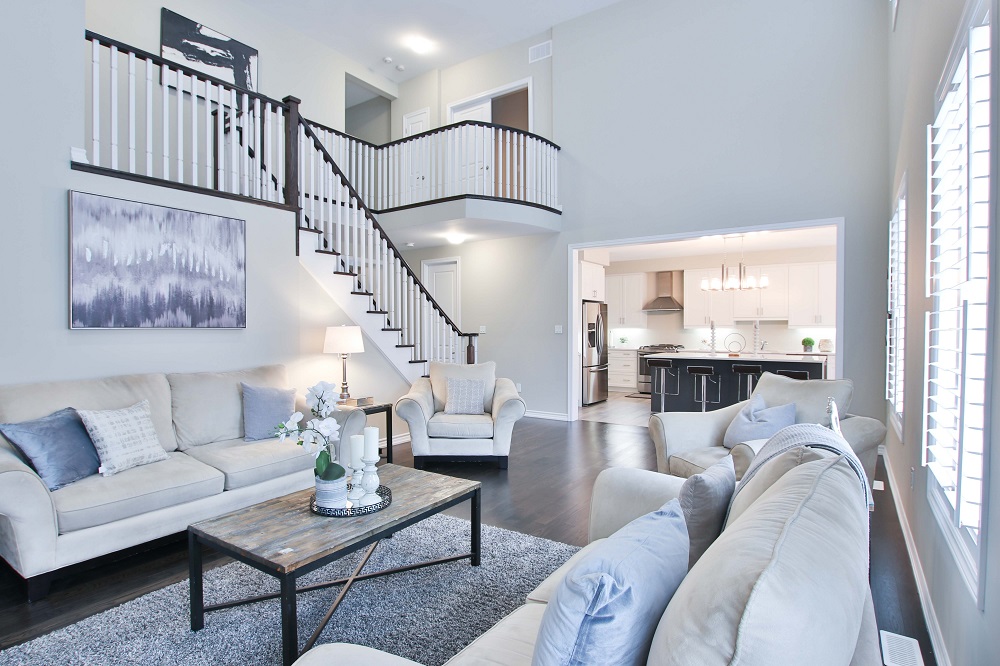 Property Video 1: The main feature walkthroughs
A full, complete overview of the property which showcases all it's best features.
A professionally edited video lasting 2 to 3 minutes can draw attention to all the main highlights of the property.
High-quality shooting by a professional who understands the style and attractions that make a successful marketing video.
This should include external establishing shots of the area and property and internal views including a property flythrough.
Some properties will be enhanced by a guided walkthrough with a representative of your agency or a professional presenter. Alternatively, soundbites can be overlaid onto the audio track.
For the larger property, video is a great way to show off the available space and layout; to give a real feel for the overall aesthetic.
For a smaller one, it highlights the key features perfectly in a way that far excels photography alone.
For a longer feature such as this, once the video footage has been shot, then the quality narrative is pulled into focus at the expert hands of the video editor, who ultimately translates the concept and vision of the premises onto the screen.
Property Video 2: Social media shorter cuts
For social media posts and other advertising channels, the long walkthrough is not suitable.
These platforms require a shorter, punchier cut that lasts 30-60 seconds maximum. These are designed not to showcase all the property features but rather just to whet the appetite and generate interest.
They are designed to be clicked-though, not sell features.
Taking the footage from the longer film, the editor can skillfully re-cut snippets into a short, eye-catching video which can then be used as a part of your social media strategy.
Property Video 3: The professional polished presentation
For ultimate presentation, then there are all kinds of extras that can be edited into your video for a polished, professional finish.
Quality audio tracks, area maps and even motion graphics and titles all add a final flair.
Another option is overhead drone footage, not just to capture the property from a unique perspective but also the surrounding area, facilities, nearby parks and amenities.
Splento has professional specialist property photographers and videographers. To see some of our inspirational photos and videos, have a browse through our latest property portfolio.
If your agency needs amazing visual content fast, Splento property photographers are always available worldwide for a fixed hourly rate – just £99 ($149) which also includes all retouching and photo editing. And we always deliver the final images within a guaranteed 24 hours.
For property video, we have a few options – one is an hourly rate (including editing) and completed within 48 hours.
We also have a choice of amazing value fixed price packages. See our property video page, for example videos and pricing.
Even if you just have some questions, need advice on property visual media or just want to discuss more real estate agent tips, then you are most welcome to get in touch with us anytime.
---
Contact Splento if you are in need of:
Event Photography and Videography
eCommerce Photography and Videography