When you hear the word "romantic", the poetic, beautiful and yet mysterious concept of love comes to mind. An emotion as complex as love can be the most difficult challenge for a photographer to capture. So imagine the hurdles when you're expected to portray an entire love story through a simple photograph!
Photographers have to figure out ways to draw couples out of their shell and bring out their passion on screen, which isn't always as easy as it sounds. A perfectly romantic shoot involves a loving couple, a picturesque venue, a tasteful wardrobe and fun props. The right balance of these four elements often comes down to the photographer's talent and artistic eye.
If you're as lost as ever when it comes to romantic photography, you might want to follow these simple tips that can make all the difference. With Valentine's Day fast approaching, you're going to need to bring your best game.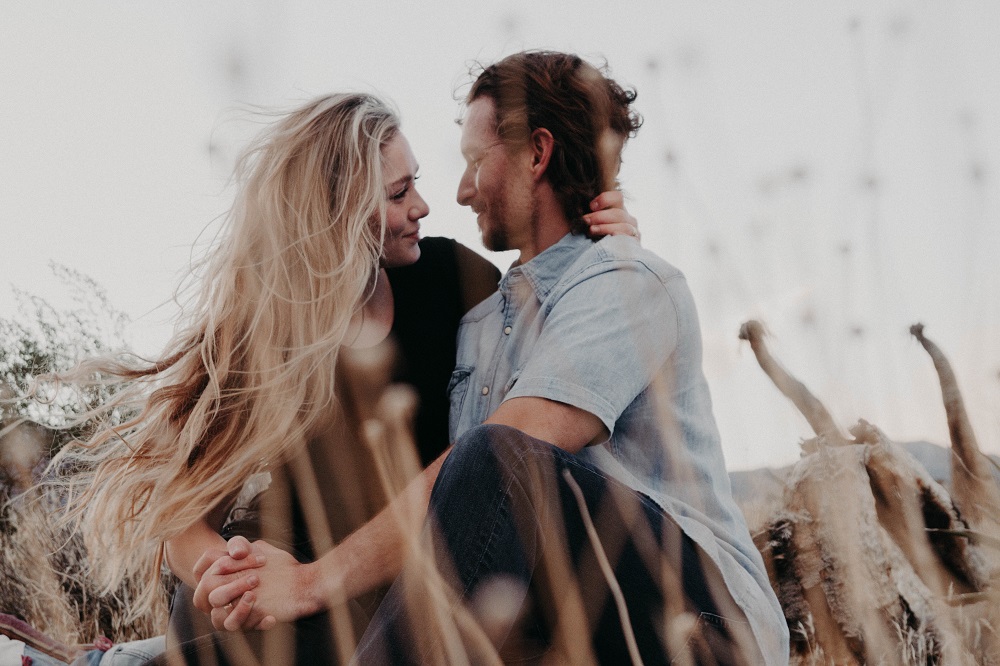 1. Comfort is everything
The power of photography is strong enough to capture an authentic moment or reveal a staged one. When working on romantic photography it's important for the couple to not pose for the camera but simply be themselves. This level of comfort that the couple has with the camera depends on their dynamic with the photographer so it's up to you to loosen them up. Don't start formal shooting straight away if there is still embarrassment or tension in the air; ask them to relax and say you are taking a few shots "to test the light" and explain that these test shots are not serious – so they can go ahead and pull faces, or mess about. This will help them to relax naturally – and you may even capture your best image of the shoot!
2. Capture the body language
Some of the best love stories are shot by simply capturing the couple's body language. It's not necessary to always get the couple's face; some of the best photographers don't. Intertwined hands are a usual favourite of photographers along with a head on the shoulder shot. 
3. Perfect the lighting
Romantic light can add a soft warmth to the setting and help snap a dream-like photograph. Avoid any harsh lighting as it can kill the romantic ambience that you're aiming to achieve. Using natural light at the golden hour is a great way to shoot outdoor romantic photography. 
4. Use meaningful venues
Location plays a huge role in romantic photography so make the venue unique by choosing one that is meaningful to the couple and reflects their time together. This can be the restaurant of their first date, the proposal venue, or even a beach they visit every weekend.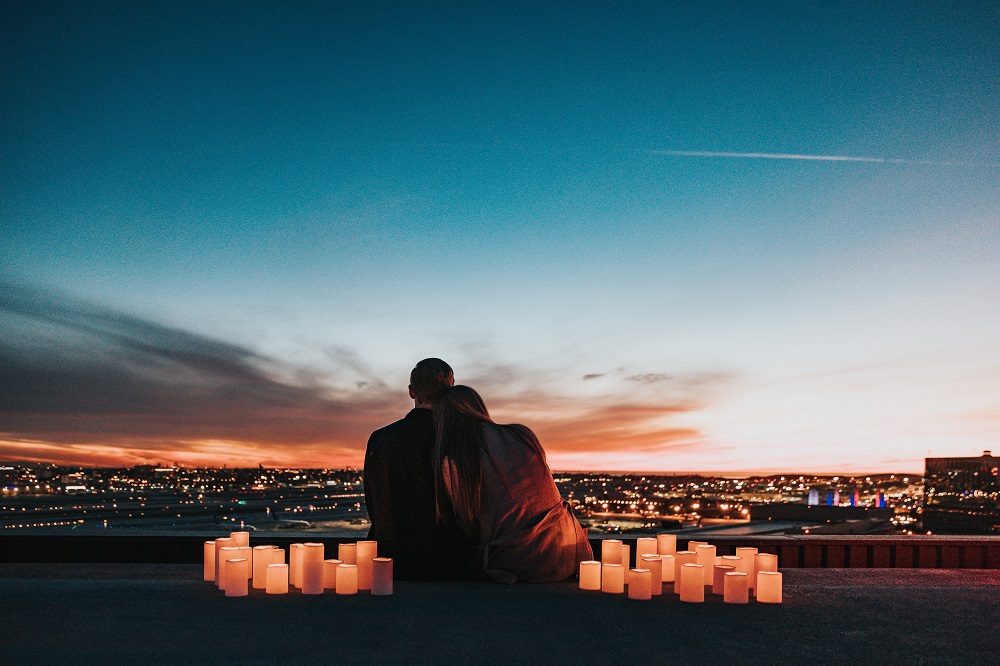 5. Experiment with props
When we say props, we mean anything from whacky signs to a picnic basket that perfectly encapsulates the relationship. Using props can be a fun way to cut the tension and get the couple to relax in front of the camera. 
6. Welcome loved ones
Sometimes the love story of a couple involves more characters than just the two of them. Welcome the idea of shooting with their pets, to capture the whole happy family vibe. Again this can help bring familiarity and comfort into the shoot. 
7. Go with the flow
Above all, romantic photography is all about shooting that one perfect moment of complete bliss, shared by two people in love. So if things don't pan out the way you intended, just go with the flow. There is no location, weather, or prop that can take away the chemistry between a loving couple. 
---
There's no better feeling than capturing a meaningful, deep connection between two people.  If a picture is worth a thousand words, use a romantic photography shoot to tell an entire love story.
Whether it's a wedding shoot or Valentine's day photo session, romantic photography is an intimate and affectionate affair. If you're looking for a great Valentine's day treat for your loved one and yourself, Splento has got the perfect gift for the occasion. 
The Splento gift card offers a photoshoot to share your love story with the rest of the world. No more scrambling for last-minute gifts – buy your Splento gift card today!