Future of events post covid 2022
All event planners will be aware of the impact of Covid-19 on the events industry. And while Covid has had a negative impact on the events industry, event planners have shown great resilience and adaptability, finding a way to host great events even during a pandemic.
This has resulted in many positive changes, and events are making a big comeback in 2022. Thanks to the flexibility of event planners, the future of the events industry after Covid looks bright. In this article, we will look at how event management has changed for 2022.
1. Excellent hygiene standards
One of the biggest lessons learned from the Covid-19 pandemic is the continuing practice of excellent hygiene to help keep everyone safe. For in-person events, it will be necessary for event planners to practice excellent hygiene by incorporating proper precautions.
One key precaution is having an alcohol-based sanitiser situated at entry points and key areas of the event. Many event planners will choose to wear and provide masks for events. Other precautions include cleaning hotspots at regular intervals, and being careful of shared items, for example, passing the same microphone around at an event.
2. Leveraging the power of technology to make in-person events safer
In a post-Covid world, event planners will need to leverage technology to minimise contact between guests and security, as well as eliminate areas of congestion.
There are several technological tools that can be used, such as thermal imaging cameras at entrance points, which can detect body temperature before allowing entry. There are also apps that can be used by guests to check-in virtually by scanning QR codes, which minimises contact with security personnel and eliminates lines at the entrances.
Many event planners are already implementing QR code tickets and mobile applications to eliminate physical tickets to reduce interaction between people. This is very important for future success, as it will bring about lower waiting times, reduced queuing, passive scanning, and reduced interaction.
As well as using tech for safety, event managers will continue to use tech to make their lives easier.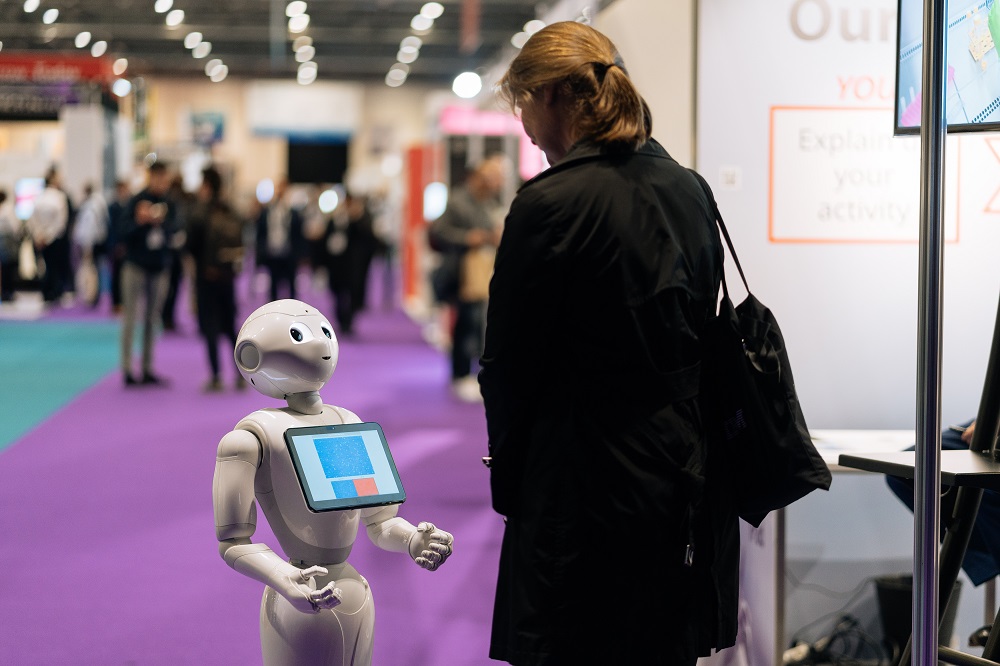 3. Hybrid is here to stay
Although many event planners will be making an effort to host more in-person events, many people are more comfortable attending events virtually, resulting in a combination of hybrid and in-person events.
Many event planners predict that technology will continue to evolve to accommodate virtual attendees. These innovations will include better digital streaming and opportunities for interaction between in-person and virtual attendees.
4. Virtual events aren't going anywhere
One event industry trend which is here to stay is virtual events. To accommodate remote attendees, many event planners will continue to host events on platforms such as Zoom, Microsoft Teams or other event-sharing software.
This will be useful for accommodating attendees who don't feel comfortable attending in-person, for regularly touching base with customers, and expanding reach to global audiences
We are also likely to see the inclusion of interactive sessions while physical events are happening as well as extending the content after an event has ended.
5. Everyone will need a flexible strategy
One thing the pandemic has taught us is that the nature of Covid is unpredictable. Even with precautions in place, you can never predict the future with 100% certainty.
Event planners who want to avoid the headaches of having to reschedule or cancel events will need to invest in backup plans for their events. Having a flexible and responsive strategy will be key for successfully planning future events.
---
Are you hosting an event in 2022? Elevate your event experience with an events photographer or even a videographer.
Book with Splento to capture the highlights of your amazing event, to make your current attendees even happier, and attract future ones. At Splento, our photographers will retouch and deliver your photos within 24 hours.
---
Contact Splento if you are in need of:
Event Photography and Videography
eCommerce Photography and Videography