Lifestyle photography is a genre of photography where the photographer is trying capture life in the moment. Lifestyle photography can be considered multidisciplinary as it falls somewhere in between photojournalism and traditional portraiture photography, and there are several types of lifestyle photography, such as portraiture, commercial, and fashion lifestyle photography.
Lifestyle photography takes a similar approach to photojournalism as the photographer is telling a story with the photographs. However, it is not the same as photojournalism or documentary photography, as in these scenarios the photographer is a fly on the wall, and avoids manipulating the environment to capture it in its raw form. With lifestyle photography, the photographer gets involved with both the environment and the subjects. 
In lifestyle photography, because the setting and lighting play a huge role in the photograph the photographer will move the subjects around for the ideal composition and lighting in the photo. They will also prompt the subjects with cues to help them behave in an everyday manner for the photograph. It's not the same as conventional portraiture as the subjects are posed in a more informal, candid manner. In essence, lifestyle photography is a mixture of staged and candid photography which captures a little slice of life in the photograph. 
Why choose lifestyle photography?
Lifestyle photography is becoming increasingly popular as there is a huge market for people who want relaxed, natural images taken in their home or in nature, rather than going to a studio with a coloured backdrop and taking stiff, posed photographs. Lifestyle photography has a sense of authenticity about it which people are drawn to. As a photographer, it can be rewarding to build a rapport with people and photograph them more authentically.
Now that we know the definition of lifestyle photography and why people love it, here is our guide to lifestyle photography with our top 10 lifestyle photography ideas.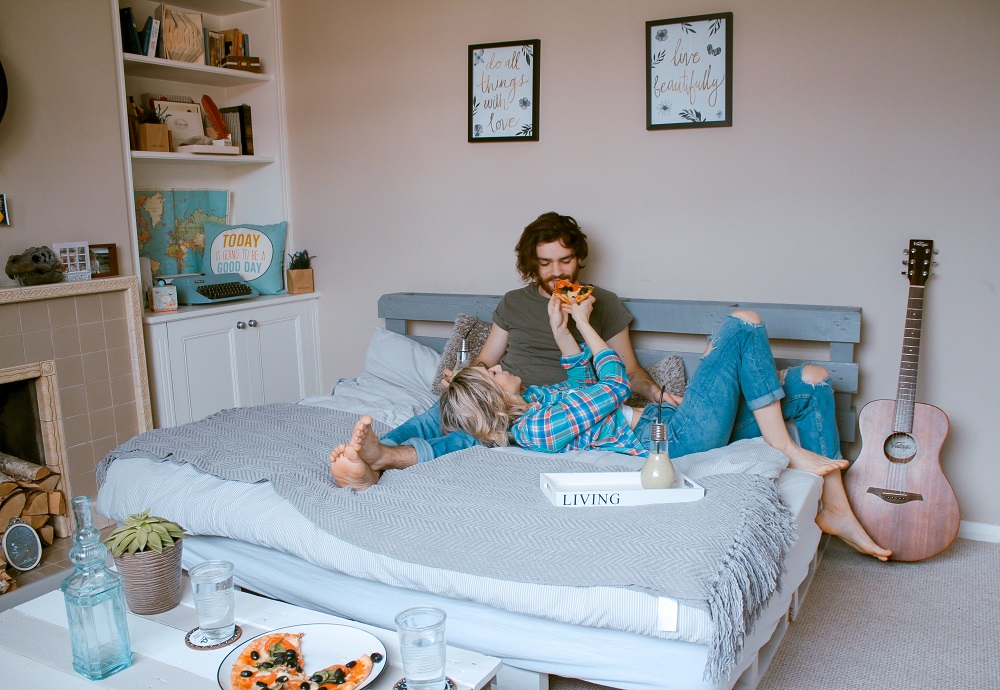 Plan 
While a lifestyle photography session is unscripted, you should still go to the shoot with an idea of the outcome. You should know the location of the shoot and have an understanding of the space and the lighting.
On the personal lifestyle photography side, get to know your clients, as this will help you bring out their personalities on camera. Discuss with your clients what activities they like to do, so you can get an idea of what to shoot. Photographing the clients doing what they love produces great lifestyle photos. If it is for commercial lifestyle photography, still get to know the client so you get a feel for the brand personality to show in the photographs.
Use their props
With conventional portraiture, the photographer either doesn't use props or brings their own. The beauty of lifestyle photography is that you are capturing an authentic lifestyle, so use the surroundings to your advantage! If it's a family lifestyle photoshoot and the child's floor is littered with toy trucks and teddy bears, this shows a natural environment that you can embrace by using their toys as props. This is advantageous as the subjects have a connection with the props and the emotion that appears on camera is organic.
The home is perfect as it is
In a similar vein, when shooting at a client's house, there isn't a need to rearrange all the items in the room. Too much staging goes against capturing the client's genuine environment and takes away from the authenticity. You don't need to become their interior designer for a lifestyle photography shoot. This will also make the subjects feel comfortable on camera, as they are in their familiar environment and they want their mementos to accurately portray their home.
Lighting is key
With any kind of photography, lighting makes the photograph. Although the home is perfect as it is, you may need to ask your clients to move to a location of the home with more ideal lighting. In the lifestyle photography industry, photographers tend to take beautiful photographs using natural lighting. However, if there are no good natural sources of light available you may want to consider a professional lighting alternative. With lifestyle product photography, you can use natural lighting but professional lighting is the more convenient alternative.
Let the clients be themselves
An occupational hazard of photography is that when you tell your clients to behave normally they start to 'act' natural rather than simply 'be' natural. The best thing to do is to encourage your clients to be themselves as much as possible so the pictures come out looking natural. 
If you're photographing a couple, get them reminiscing about how they met, which is bound to let their guard down. If you're photographing a family with young children, suggest playing a game as a starting point. This will put them at ease and let their personality shine in the photographs.
Don't put the camera down!
Inexperienced photographers run into the problem of putting the camera down and missing magic moments on camera.  Life is active, not static, so be on your guard and have your camera ready to capture the great impromptu shots that you might miss in the blink of an eye. Candid photos are a wonderful way of telling the client's story.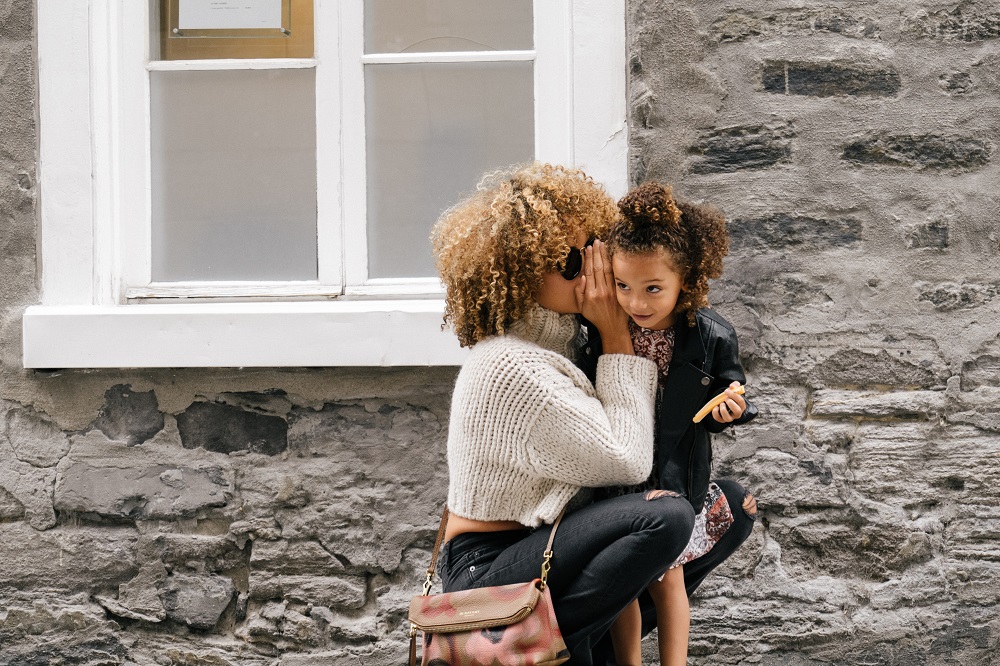 No 'saying cheese'
With other photography practices, the photographer will ask the clients to 'say cheese' and smile directly at the camera. With lifestyle photography, giving direction is fine, but ultimately you want the clients to interact with each other, or with the environment. As the photographer, you need to find the balance between being the director and being the fly on the wall. However, the golden rule of lifestyle photography is never to ask the clients to look directly at the camera or to smile on demand. 
The wardrobe should be authentic to the lifestyle
When it comes to wardrobe, your clients should wear clothes that are aligned with the lifestyle they are looking to represent. With commercial or fashion lifestyle photography the clothes should reflect the brand, so they may need to wear a more elevated option. But with personal lifestyle shoots, your subjects should also wear something authentic to their lifestyle, which will be more casual and comfortable.
Flatlays
Lifestyle product photography is becoming increasingly popular. It is an engaging and effective marketing tool as it shows products as part of a lifestyle which allows the customer to imagine themselves using the product more easily. Flatlay photography is a simple and effective form of lifestyle photography that you should consider for your product marketing.
Photo orientation
Whether your lifestyle photos are for personal use or a business, more and more clients are uploading their photos to social media. If you're taking commercial lifestyle photos for a brand, they are likely to upload their photographs to Instagram.  With this in mind, it's a good idea to ask your clients what photo orientation they want – should the photos be taken horizontally or vertically? If they don't specify, take a mix of both so you have your bases covered. 
---
If you require a lifestyle photographer, please get in contact with a member of the Splento team so we can help you find a reliable, on-demand photographer at an affordable, fixed rate.