Videography is an art, and much like other artists, videographers are either struggling to get by or wildly successful. The thought that goes into hiring a videographer should be similar to buying a Monet or a Picasso. Put your money in the right person and you'll have invaluable content whereas hiring the wrong person will simply waste your money. Here's our guide to hiring the best videographer you can. 
Step 1: List Potential Videographers
The simplest way of finding a videographer is through referrals or a quick internet search. Freelance websites also offer a range of talent to work with. Make a list of all the videographers you feel could be a potential hire so that you can compare them in the next few steps.
Step 2: Video Portfolio Check
The next step is to go through the videographer's portfolio to understand their tone and style of work. If you're thinking Victorian era, you don't want to be hiring someone who creates neo-noir films. This also gives insight into their quality of work and innovative ideas that you could adopt into your own video.
Step 3: Editing Skills
When it comes to hiring a videographer, it's not just the shoot you should be concerned about. A vital part of the final video output is the editing, and unless you're trying to skimp on costs and do it yourself- you should consider the technical editing skills of your potential hire. Good editing is quite a lengthy process and is something to consider when setting deadlines for your videographer.
---
Looking for a London videographer?

Hiring a professional London videographer has never been easier!

Whatever your video requirements are, Splento has a local London videographer that's perfect for you!

Instead of scaling our prices according to your booking, we have scaled our entire video production process instead, which means lower prices for everyone – and with no minimum order value!

With a price of just £149 per hour, including full editing and delivery within 48 hours – guaranteed – we know our services will fit your budget too.

Follow this link to discover the easiest value-for-money way to book a videographer in London today!
---
Step 4: Match Price with Budget
Ensure that the videographer can work within your allocated budget. Complex projects may cost extra due to additional requirements, so it's best to get quotes from your list of videographers and proceed with the ones that fit into your budget.
Step 5: Read reviews and testimonials
A good way to judge the work ethic of a videographer is to read the reviews and testimonials left by previous clients. Look out for comments about unprofessionalism and difficulty to work with; you don't need unnecessary complications with your project.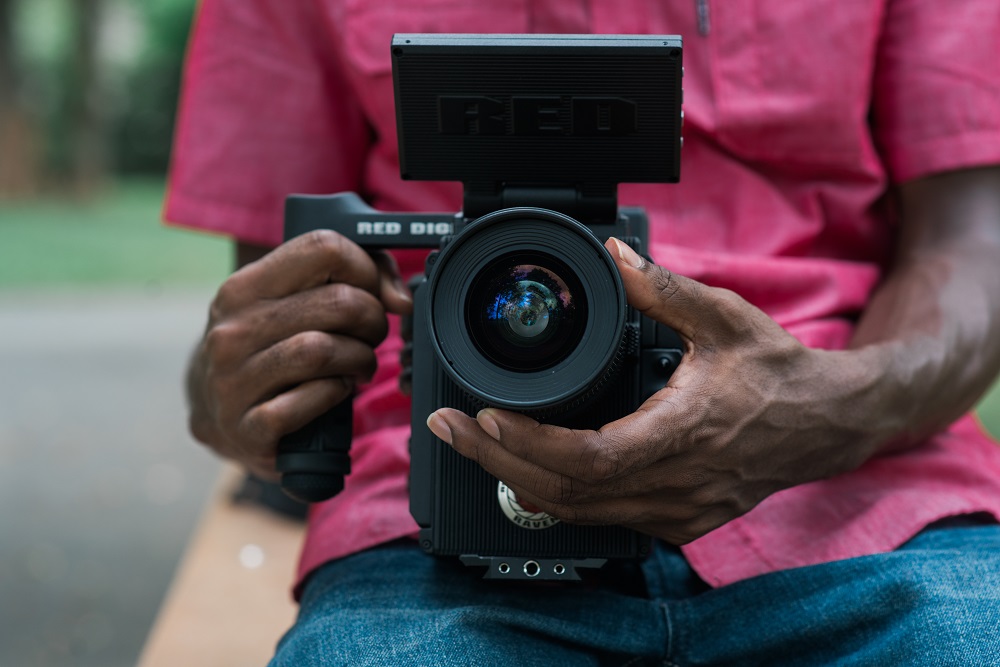 Step 6: Equipment Check
Different projects may require special shots which can only be captured on specific equipment. Ensure that the videographer you are looking at possesses the necessary equipment to shoot according to your creative brief, and without compromising on your specifications. 
Step 7: Meeting Deadlines
With a lot of projects being time-sensitive, it's important to hire a videographer who will be able to deliver your project before the fixed deadline. 
Step 8: Check Availability
You may have found a videographer who fits your every need, except one tiny detail- they aren't available on the day of the shoot. What a nightmare! Always enquire about the availability of the videographer so as to not get your hopes up.
Step 9: Schedule a Meeting
If your candidate has passed the above tests, the next step is to set up a meeting or call to get to know them better. It's always a great idea to meet your videographer before the shoot date to develop an understanding of their character and ensure you won't be dealing with any surprises later.
Step 10: Booking a Videographer
We don't want to leave an incomplete list, leaving you to wonder what to do with your selected videographer. Once you've found your match, don't wait too long; go ahead and book them. If you've followed our simple set of guidelines, the shoot should be a breeze and you'll have the perfect video in hand soon.
---
At Splento we've covered all the above criteria to ensure you have access to the best talent across the industry. Skip to 'Step 2' and check out Splento's video portfolio to see for yourself.