The year 2020 has been trying for the entire world, and no, we're not exaggerating. No amount of Christmas lights and eggnog can make up for it, but maybe Christmas gifts can. So what better way to end the year than spreading the Christmas cheer and giving your loved ones a little bit of joy wrapped up in a box. 
Are you meeting up with your loved ones for Christmas or just celebrating over Zoom? It doesn't matter because either way, you're going to want to buy them special gifts. If you're anything like the rest of the world, this can be a challenging task. So we put together a guide to give you a helping hand to pick out gifts this year. 
From parents, to lovers, to the delightful barista at your local café, we've got a guide to help you gift every kind of person in your life. 
Christmas gifts for her
Show the special lady in your life that you're happy to be spending the most wonderful time of the year with her. We'll admit shopping for your significant other can be a daunting task. There are so many choices and colours, it almost seems impossible. When loving someone can be so easy, so should showing someone you love them. These Christmas gift ideas by GQ Magazine should help you pick out the perfect present that will leave the biggest smile on her face. From Audra Huggie earrings to a moleskin wine journal, the list includes everything a woman could want for Christmas.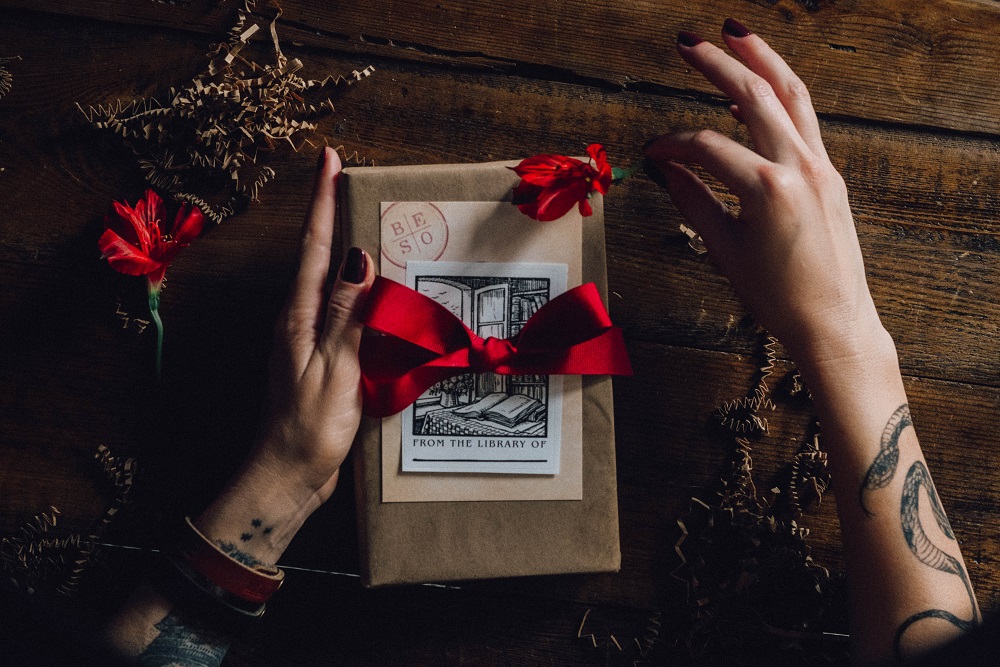 Christmas gifts for him
Now that all the PS5s are sold out, finding a good gift for the man in your life can be a nightmare. Most people just give up and settle for yet another year of boring gifts. Don't settle this year- gift your man what he deserves and if you don't know what that is, here's a helpful guide from Esquire. If you can't decide on just one, what's the harm in buying all fifty of them?
Christmas gifts for kids
There's no one who's more stressed than a parent this time of the year. Children can be the harshest of critics when it comes to Christmas gifts and we'd hate for you to be on the receiving end. So, to make things easier for you the little elves at the Sun have whipped up the ultimate gift guide for children that can give even Santa a run for his money. The gifts are categorised so that it helps narrow down on one gift rather than leave you more confused than ever.
Christmas gifts for parents
Remember waking up as a kid on Christmas morning and rummaging through all your gifts under the Christmas tree? What if you could recreate this magical feeling for your parents to show them you love and cherish them? Here's a list of the coolest Christmas gifts to give your parents this holiday season. It features everything from a record player to help reminisce, to matching Fitbits to keep your parents in shape. It's the least you can do when you think about everything your parents have done for you. 
Christmas gifts for the quirky
We've all got that one weird friend, or should we say quirky friend, who's never pleased by mainstream gifts. Get a little more creative this year and skip the cashmere sweaters and Christmas gift hampers. Treat them to these unusual and funny gifts that can knock their Christmas stockings off. These unusual gift ideas are a great way to leave an impression and take the edge off an unfortunately solemn Christmas. We guarantee that these gifts will transport your quirky friend to winter cuckooland this Christmas.

Christmas gifts for the tech-savvy
There are plenty of cool tech gifts that you can buy your geeky nephew or tech-loving girlfriend. But if you're a stranger to the world of technology and don't know where to start on a Christmas gift, the Wired has compiled the best gift guide to buy tech toys this Christmas. The best part is that you don't have to spend thousands of pounds on these gifts- they've covered quite an extensive bit of tech ranging from £14.50 to £9000.
Christmas gifts for someone who has everything
What can you possibly give someone who has everything they want? The gift of memory. It's a great feeling to have a full life with everyone you love and everything you need, and the best thing to gift someone like that is Splento's new gift vouchers. Splento's professional photo or video session can help you put this whole mess of 2020 behind you, and capture the blissful moment of entering 2021. Use these gift vouchers for your New Year's party or even a quiet get-together. Make 2021 a memorable year by gifting your loved ones this present that they can relish forever. 
Christmas gifts for yourself
The holiday season isn't limited to just gifting everyone else around you. Sometimes you forget that you need some attention too. Gift yourself something nice this year to say to yourself "Merry Christmas, I'm proud of you for getting through this". No, you're not a loner for buying yourself a Christmas gift; we all know you deserve one after the rollercoaster of a year you've had. Here's a guide to gifting yourself this Christmas to pamper yourself and make up for the lost fun before the year ends. It includes a lot of fun ideas to take some time off for yourself like treating yourself to a spa or even embarking on a solo road trip. 
Christmas gifts for strangers
Finally, it may be the most magical time of the year for you, but others may not be as lucky. Have a kind and giving heart this Christmas, and help out the less fortunate near you. You can volunteer at a food bank or simply buy Christmas dinners for the homeless near you. It must have been a rough year for you, but remember it's been a tough lifetime for most of them. Make a difference and put some magic back into someone else's life this Christmas.
---
Gifting everyone in your life can be daunting but with our elaborate gifting guide, you have nothing to worry about this Christmas. We've got gifts to suit all recipients, budgets, and tastes. Make sure that everyone's trip to the foot of their Christmas tree isn't just for the usual gifts, tossed aside the next day- especially since it's the only trip they've made all year. 
Show your nearest and dearest that you didn't just pull the classic last-minute Christmas shopping on them. Gift thoughtfully to show how much they mean to you. Santa might not be able to deliver gifts this year due to international travel restrictions, so maybe you can step in for him? 
---
Contact Splento if you are in need of:
Event Photography and Videography