Summer visits abroad might have some complications with travel restrictions and the extra costs of Covid tests, but summer in the United Kingdom is still happening. Right now, many families have the chance to visit different places in the UK that they've never been to before.
However, there are a lot of places to choose from in the UK!
If you are in need of some inspiration for a location for your staycation, then this blog will break down seven great places to visit in the United Kingdom. 
Cornwall
If relaxation and beaches give you the bubbles of thrill, then Cornwall is the place for you. The sea here is perfect for surfing, and even if you have never surfed before you can always book a beginner's class.
Cornwall isn't just about relaxing on the beautiful beaches. There are many different historical sights for you and your family to visit, such as Saint Michael's Mount, a tidal Island located at Mount Bay. There are two ways to arrive at this destination: you could walk, but only if the tide is out, or go by boat. If you enjoy the legend of King Arthur, why not visit Tintagel? A village in north Cornwall, where the castle is associated with the myths about King Arthur. 
And if you are a foodie, don't forget to visit one of Rick Stein's restaurants, or at least try a cornish pasty!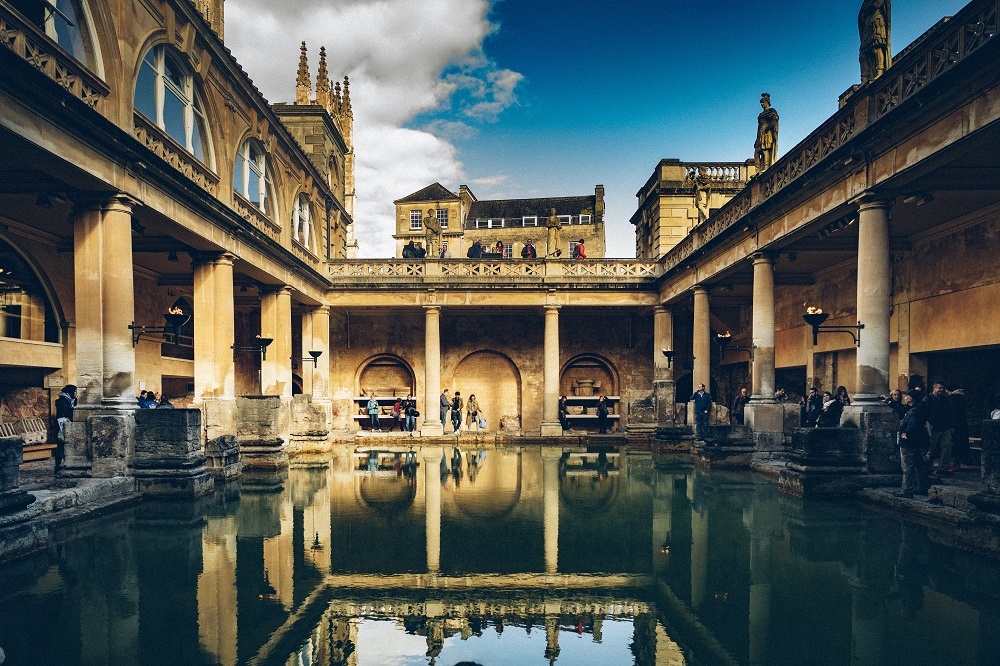 Bath
Some say you travel through time when visiting Bath, as not a lot has changed with all the cobblestone paths it has. But this beauty of a city is where the author Jane Austen lived in the early 1800s. If you like her books, then Bath is the place for you to visit. As you explore this city, you will feel that you are a character from one of her books as you visit different locations, such as the Royal Crescent. 
And don't forget to explore the Roman Baths, as a staycation in Bath isn't complete without visiting this historical place – built in AD43. 
Lake District
Sixteen bodies of water make up this park of lakes. Whilst people are here they have the chance to be in touch with nature, as they can camp here and stargaze during the evening. The Lake District is also home to the one and only Beatrix Potter, the author of children's favourite mischievous rabbit – Peter Rabbit. You can visit her former home at Hill Top. 
If you have a chance, you can take a cruise across the lake or do different watersports – ideal when the weather is hot. 
Loch Ness
Having a staycation in Scotland is a great way to relax after the stressful months we've all had. When visiting Loch Ness, you have the luxury to sit calmly by the lake and see the beauty that this place has. And remember, if you do see good old Nessie, don't freak out, and remember to take a photo of this legendary sea monster. 
There is a lot more to do than investigating the myth of the lake, why not have a hike to the ruins of Urguhart Castle? You can still see the lake from here, but you'll have a chance to step into the past.
But, if you do want to learn more about Nessie, then check out The Loch Ness Centre and Exhibition. 
Blackpool
If you enjoy dancing, then Blackpool is the place for you. Why not explore Blackpool Tower – they have many attractions there. One of the most popular attractions of the Blackpool Tower is the Ballroom, which has been blessed by many famous and professional dancers – as well as the Strictly Ballroom crew. You can even have Afternoon Tea in the Ballroom – now doesn't that sound like a great way to spend a day?
Blackpool isn't just for dances, this seaside resort has much more to offer. People can promenade around the seaside and go on the different rides that are at the beach.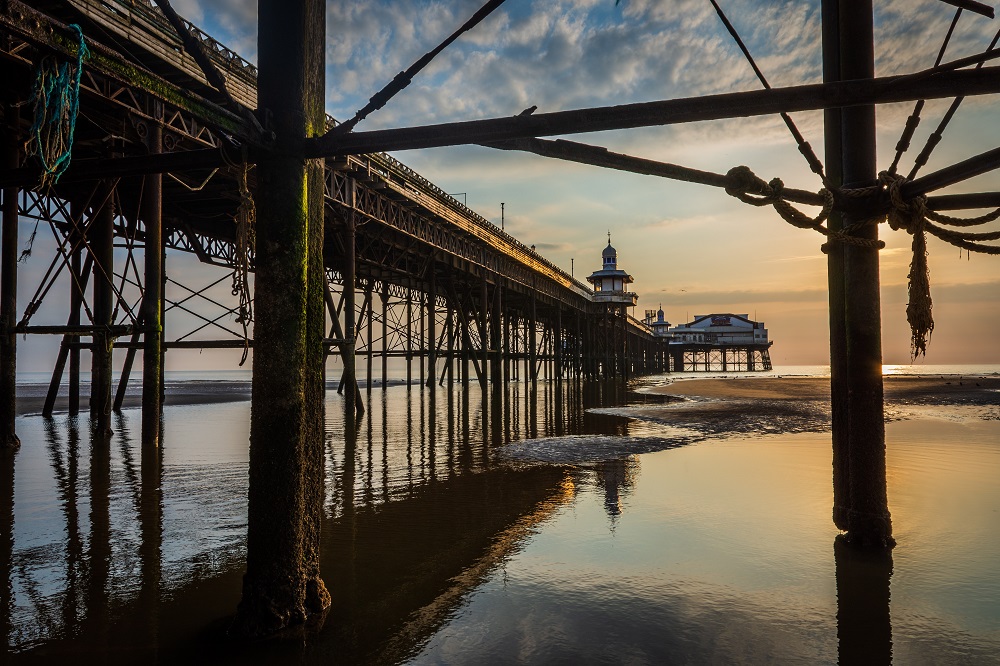 Manchester
If you normally live in the countryside, you might want your staycation to be in the city. A great city to go to is Manchester, in the northwest of England. This city is famous for many different reasons; it's known to be the place where the world's first professional football league was formed. It is also known to be the home to one of the world's oldest LQBTQ+ bars. 
There are a lot of different museums to visit in this city, for example, the Manchester Art Gallery. No matter if your staycation in Manchester is just for a few days or over a week, you will find exploring this city enjoyable. 
Cotswolds
If you are looking for a chilled staycation filled with walking, shopping, maybe even cycling, then you should visit the villages of the Cotswolds. This place tends to be the top suggestion when it comes to the prettiest location in the United Kingdom. It is blessed with this title due to all the villages having a natural beauty that is so breathtaking that you will never want to leave. One step into these villages and it feels like you are in a completely different world, one that is a step back in time to a slower pace and a more relaxed lifestyle.
Why use the Splento App to save the photos from your staycation?
All of these places sound great, and it is natural to be snapping photos as a way to capture memories. Many people may choose a few photos and upload them to Instagram for their followers to see. After uploading these photos, they might delete the rest from their phone's library, losing precious memories that didn't make it onto Instagram. Others may upload all of the photos onto Facebook because, for them, it's a way to keep all of these memories in one place. However, anyone can see these photos once they are uploaded on these social media platforms. 
With the Splento App, the user is in control. All photos from your staycation can be uploaded here (even the bad photos, if you want) and you decide who gets to see them. The Splento App runs in the cloud, meaning you never have to delete any of your memories because of a lack of storage.
We have created the Splento App as a way to keep all of your memories in one place, safe and backed up. 
Sharing photos with family and friends through the app is simplicity itself; the 'First Steps' instructions for using the Splento App explains the features in more detail.
If you are interested in the Splento App but would love to found out more about how the features will benefit you then check out the Introduction to the Splento App for further information.
Just remember, wherever you are going for your staycation this summer, take a lot of photos – these memories are worth keeping forever. 
---
Contact Splento if you are in need of:
Event Photography and Videography
eCommerce Photography and Videography