Virtual and hybrid ceremonies – how they work
This year, virtual graduation may still be the best solution for celebrating graduates in 2021. With uncertainty still present this year, many people will still feel uncomfortable with in-person events, as it may still not be entirely safe to resume in-person graduations.
Many health-conscious students will welcome virtual graduation in 2021, to look out for the well-being of their families. Virtual graduation ceremonies work by hosting a graduation ceremony completely online. A hybrid ceremony works by having an in-person graduation ceremony in accordance with social distancing guidelines, and livestreaming and/or pre-recording parts of the graduation ceremony for families to view at home.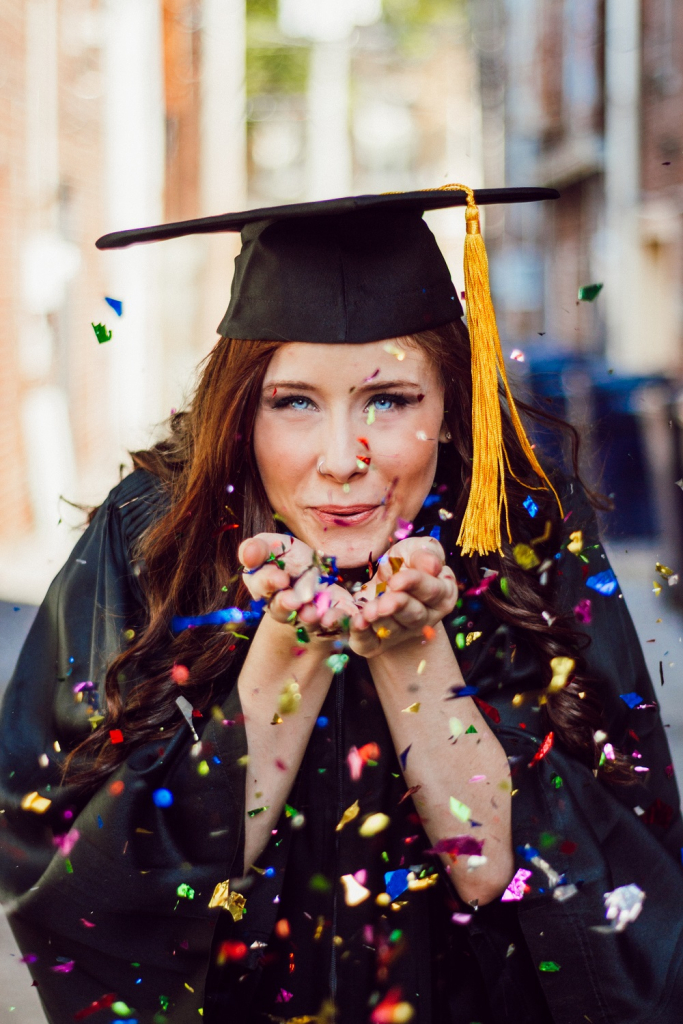 Why virtual and hybrid graduations are advantageous
Although a virtual graduation ceremony in 2021 does not have the pomp and circumstance of in-person graduations from years before, there may be some unforeseen benefits to virtual and hybrid graduation ceremonies, other than the obvious health benefits. 
Some positive graduation ceremony ideas in 2021 are presenting themselves; there is no limit to how many family members can watch the ceremony, and universities and schools can access noteworthy speakers to present at the graduation more easily. Virtual graduations can also be recorded for future viewing.
Hybrid graduations combine both in-person ceremonies and virtual graduations. This can be an effective way to accommodate students who wish to attend, and those who prefer to opt-out of the in-person ceremony. Recent surveys suggest that hybrid events are here to stay for the foreseeable future with many people preferring hybrid events even as restrictions ease.
Now that we have provided an overview of virtual and hybrid graduations, we can go over a graduation ceremony planning checklist to help plan a virtual graduation ceremony in the UK. In this article we will look at the following aspects of planning a virtual graduation ceremony program:
Deciding whether your graduation ceremony will be virtual or hybrid

Sending out invitations

Planning your virtual graduation livestream

Pre-recording your hybrid graduation ceremony
Deciding whether your graduation will be virtual or hybrid
Now that laws allow large events, you may want to host a hybrid event. To gauge interest you could send out a survey in an email where students can indicate whether they would want to attend an in-person ceremony or not. Once you know whether the graduation ceremony will be virtual or hybrid you can begin to make arrangements. 
Having a webpage or website dedicated to your graduates is useful as all of the information is compartmentalised.  It is also crucial to plan an itinerary and virtual graduation script.
Send out invitations
After you have decided on the style of the graduation ceremony, you can begin to communicate the event to your students. It's important to send a 'save the date' well in advance of your event, even if it is virtual, so that students can make arrangements to attend. 
Sending out e-vites is an efficient and secure method of communication. Email invitations may include:
A welcome message from the Principal introducing the ceremony. A video message would serve as a wonderful method of explaining the virtual ceremony.

Links to the virtual graduation ceremony for students, family, and staff

The date and the time of the ceremony

University social media channels

Social media hashtags (e.g. #youruniversitygraduates2021)

Links to a dedicated graduation website
Planning your graduation livestream
When it comes to livestreaming your graduation event, your livestream must be reliable. To ensure that everything goes according to plan, it's best to use a reliable livestream vendor. This will ensure that watching the graduation event for folks at home will be a smooth and stress-free encounter.
You will also need the right equipment for the event – microphones, speakers, computers, projectors, encoders, and a video camera. Ensure that the internet connection is stable in advance of the event to avoid technical issues.
Perhaps the most challenging parts of planning a virtual event are audio streaming and staging the equipment. You will have to safely and efficiently stage video cameras, tripods, and also an encoder for live streaming, in addition to cables, storage cases, and other gear. Therefore, making use of in-house technicians or hiring a team to help you out on the day is essential.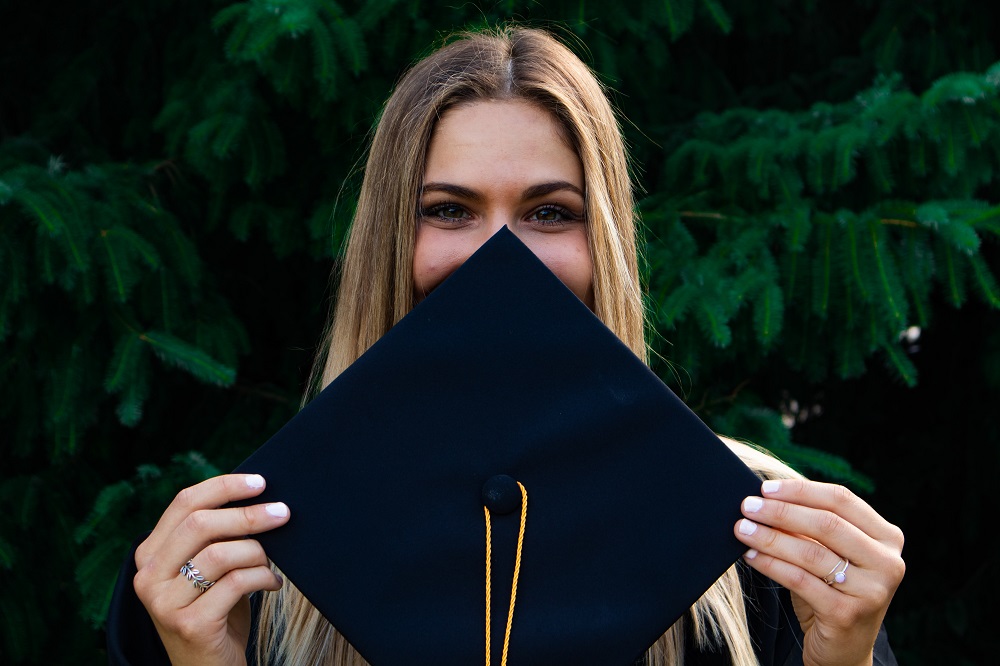 Pre-recording your hybrid graduation ceremony
A pre-recorded ceremony may be of interest as you can have a video of graduates receiving their diploma, whilst allowing them to remain socially distanced without the pressure of doing this live.
You can hire a videographer to film this. You will set time slots for graduates to arrive to be filmed walking across the stage and receiving their diploma, per your social distancing practices. You can even take advantage of this opportunity to record students speaking about their university highlights. The videographer will then edit these clips together to make a video of the ceremony to make it look as though the ceremony happened in quick succession, with perhaps a compilation of student highlights.
---
We hope you found our virtual and hybrid graduation planning tips useful, and congratulate you on another successful year of education in uncertain times. 
If you require a graduation videographer for your virtual or hybrid graduation ceremony, consider Splento. Splento provides reliable, on-demand videographers to suit your videography needs at an affordable rate. Contact us today to see how we can help you with your virtual graduation arrangements.
---
Contact Splento if you are in need of:
Event Photography and Videography