You can't be the coolest cat in the photography industry without an action camera. When it comes to sport and adventure, your run-of-the-mill smartphone won't be able to keep up. So if you're an adrenaline junkie, keep aside some extra space in your backpack and go action camera shopping with us.
If you're planning on buying one of these bad boys, there are some things you need to pay extra attention to. Here are some of the factors to consider in order to find an action camera that suits both your needs as well as your budget. 
Top things to consider when buying an action camera
1. Video quality
As with any camera, your choice of action camera should capture video crystal clear videos of the highest quality and resolution. If you're working on a budget, you don't have to buy a 4K camera as these cost a fortune and you won't always use it. A standard 1080p resolution should do. If cost isn't a factor, a 4K camera will be of great use for high-value productions.
2. Durability
Adventure entails hardcore activities that could blow a regular camera into smithereens. So one of the most important factors to consider when buying an action camera is its durability. The action camera should be strong enough to handle whatever may come its way. Ideally, action cameras should be waterproof, shockproof and able to withstand extreme weather conditions. 
3. Stabilization
Today's action cameras are equipped with an internal stabilization feature so that your shots can be consistent and clear. This way you don't have to worry too much about the shot itself and live in the moment of adventure. You don't want to be stuck with shaky, unclear videos as this can be a major put off for your viewers.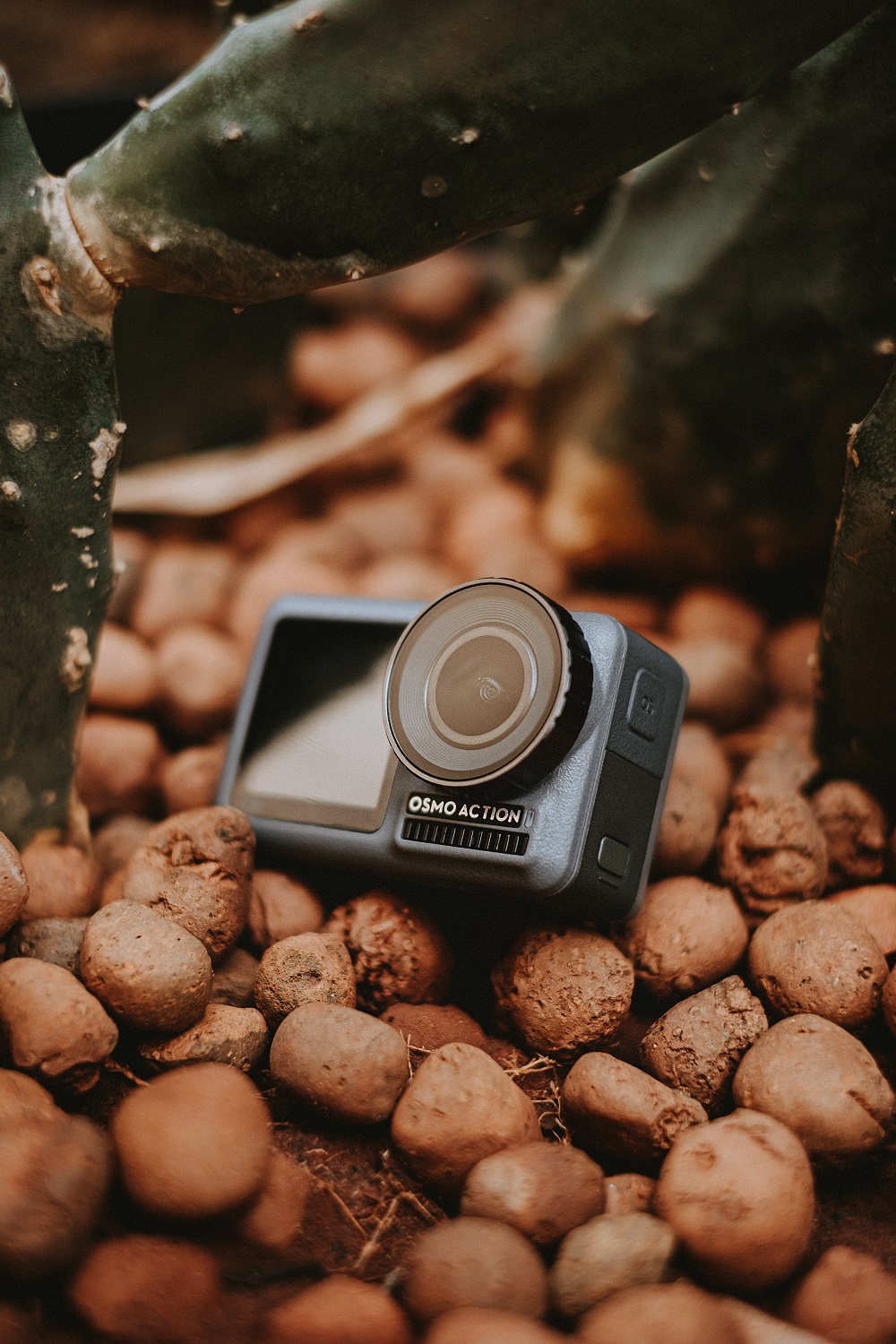 4. Storage
If you don't want to miss out on amazing opportunities, you're going to need to purchase an action camera with a bigger storage capacity. Keep in mind that if you decide to go with 4K cameras, this is going to take a significant amount of space. You don't have to worry too much though, as you can always carry extra SD cards for more space.
5. Battery life
Imagine filming the best shot of your life and your camera shuts down. What a nightmare, right? Most people look for an action camera that has the longest battery life but this may not be the best option as it might not come with other features you seek or it may cost too much. So an alternative would be to look for how much spare batteries for that camera would cost, before making your choice. 
6. Accessories
Not all cameras come with accessories that make their use more convenient for photographers. Always look into what accessories and mounting options are available for the action camera you're considering. These accessories should be a good match for the sport or kind of adventure you're interested in. 
7. Connectivity
Although it isn't necessary, it's best to have an action camera that gives you quick ways to transfer your videos onto the web or to your devices directly. Good connectivity features even allow you to use add-on accessories that require Wi-Fi or other connectivity options.
---
Whether you're skydiving or dirt biking through sand dunes, an action camera can help you capture thrilling moments to relive again. Above everything else, you have to buy an action camera that is comfortable to use. So before your next big adventure, browse the market for the perfect action camera to take along with you.