Event photography brief
Writing an event photography brief is important, even when hiring a professional event photographer. Although event photographers are very skilled at capturing moments artistically, without direction they might not think to capture the photographs you had in mind. Creative brief ideas will differ quite a lot from a corporate photography brief, for example, so it's a good idea to define what you have in mind. By outlining the key ideas you have in mind for the photoshoot, you can ensure that the photographer can achieve your vision for event photography. 
This way, there will be clarity between you and the photographer and everyone will be on the same page. Even if you don't have any photography brief ideas and are quite happy to let the photographer take the shoot in their own direction, it's still important to write a simple event photography brief to prepare them for the shoot, with any logistical information they need to know.
To help you write a brief, we will fill you in on some photography brief tips and look at a photography brief sample to ensure the best photoshoot experience for you and your photographer.
In this post, we take a look at:
Who are the photos for?

The purpose of the shoot

Style

Shot list

Expectations for deliverables

Event schedule

Example event photography brief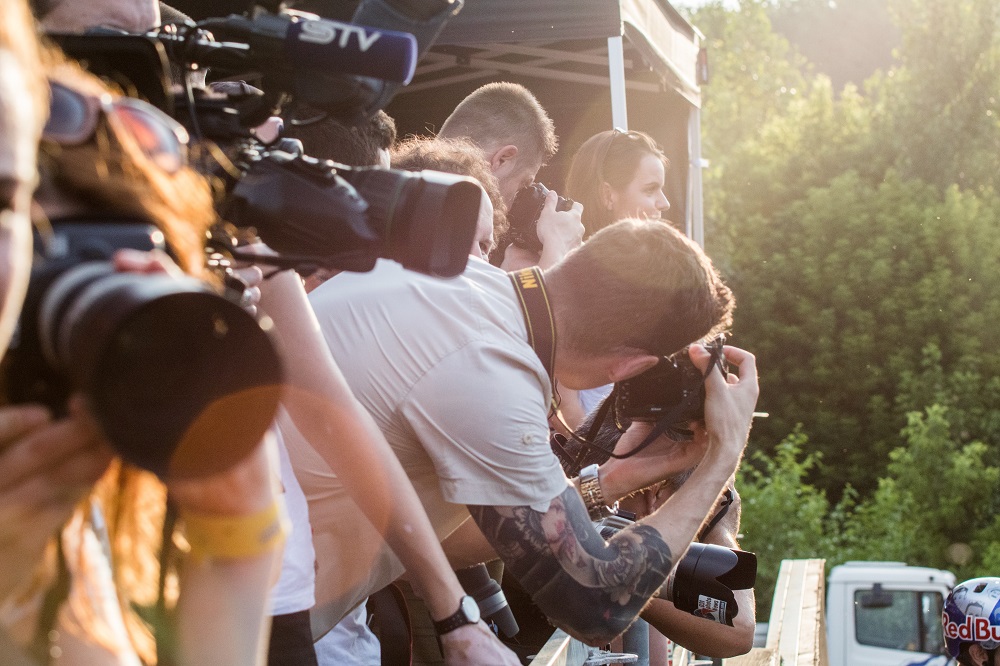 Who are the photos for?
If the photos are for a personal event, then you can communicate directly to the photographer what kind of styles you like and what photos you want. 
If you are organising an event for a client, providing an introduction about the company or individual client, is very useful for your photographer. This will give the photographer insight into the client's brand personality and they can try to reflect this in the shoot.
The purpose of the shoot
It's always important to brief your photographer on the purpose of the shoot so they know what kind of photos you are looking to achieve. If the purpose of the event photoshoot is to capture people having a good time, then your photographer will know to take plenty of portraits and candid photos of the guests. If the purpose of the photoshoot is to show off a new product at the product launch, then the photographer will know to take plenty of photos of the product.
Style
In the same vein, let your photographer know what kind of mood you are looking to evoke, and what message you want to come across from the photos. If these event photos are going to be used in your company's marketing, you want the tone of these photos to be consistent with the rest of the branding. Do you want these photos to be modern and exciting, or classic, and professional? Different moods will require different styles of photography so be sure to clarify what kind of mood you are going for. 
If you find it difficult to verbalise the kind of style that you like, include examples from other photographers or competitors, as it will make it very easy for your photographer to match the kind of style that you prefer.
Shot list
It's important to include any specific shots you have in mind. For a personal event, include poses, locations, and people you want to be photographed in particular. 
For a corporate event include specific shots you want such as venue photos, photos of attendees, special guests and speakers, the audience, and anything special and unique about the event.
Expectations for deliverables
You should brief your photographer on how many photos you would like and when you would like them. This way you can help manage your expectations in terms of the photographer's schedule and the cost of the service. 
You should also clarify whether you want the photographs in print or as digital files for web use, or both.
Event schedule
You should include the start and end times of the event so the photographer is aware of what time to arrive and how long the event will run. If there is an itinerary for the event, including this will be helpful for your photographer as they will know exactly what to expect.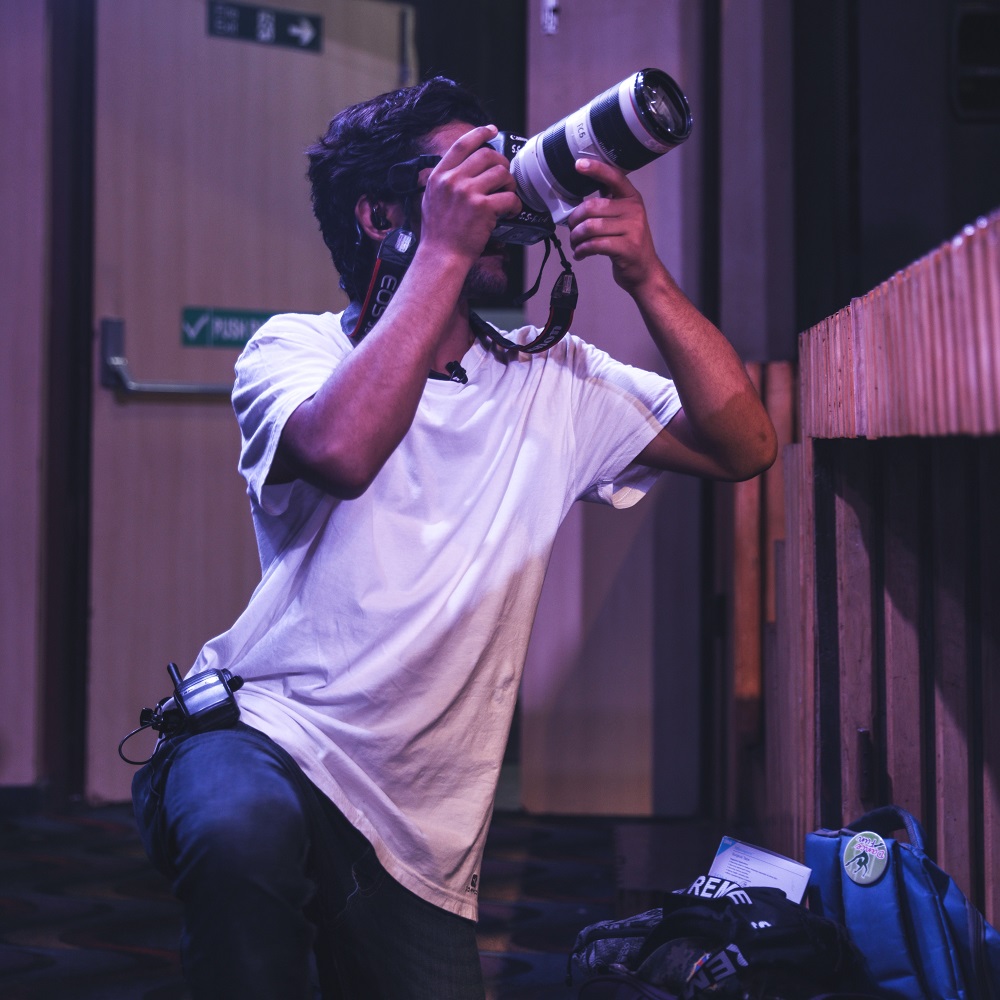 Example event photography brief
Event information
Event: Business Expo
Date: 20th August 2022
Venue: National Exhibition Centre
Time required: 11am – 5pm
When you arrive:
When you arrive I will meet you at the registration desk in the lobby to greet you and to get you signed in. You will be provided with a guest pass for the event but you will need to bring photo ID for security purposes. If you find me before you leave I will be able to take your guest pass back from you. Lunch will be provided.
Photography brief:
The purpose of the photoshoot is to document the event and to promote future events, and the photos will be primarily used by us for marketing purposes. If you look at our website you can see our past event photos; we would like you to keep to the same style of photography. As the photos will be used on our website, we will be happy to receive the photos as digital files. We will need the photos in two weeks (specify a date), but preferably as soon as possible.  
Shot list:
Speeches and audience listening

Attendees speaking to each other and enjoying themselves

Event highlights – panel discussion and workshops

People getting involved with workshops

Photos of our exhibitors, particularly those with the biggest buzz

Try to include images of a variety of stands

Although I appreciate most of the images will be candid, we would like to have a few posed photos of the VIP guests. We will have 30 mins for this before the 11am start time.
Event schedule:
11 am – Introduction talk

12 am – Increasing sales

1 pm – Lunch

2 pm – How to improve brand image

3 pm – Panel discussion

4 pm – Business workshop (Event will conclude at 5 pm)
---
As you can see, writing an event photography brief doesn't have to be difficult, and the brief does not have to be complex or extensive. Keep it brief and to the point with all the important information about the event and your aims for the photoshoot, and your event photography experience will be a walk in the park.
If you require an event photographer, consider Splento for a reliable, on-demand professional photographer, at an affordable rate. Contact us today to see how we can assist you with your event photography needs.
---
Contact Splento if you are in need of:
Event Photography and Videography
eCommerce Photography and Videography