Travelling is a joy that many people have the chance to experience. When travelling, many of us enjoy taking pictures to remember these best times, whereas others might pursue travel photography as a career. 
In this blog, we will explore:
The different types of travel photography

Travel photography tips

The best travel photography cameras

How to start a travel photography business?
The different types of travel photography
It's surprising to know that there is more than one type of travel photography. If you are looking into creating a career out of travel photography, it is vital to understand the different varieties of travel photography you can explore.
Landscape Photography
Travelling to discover different landscapes is a great way to explore the hidden secrets that each country has to offer. Photographers who travel to these places will step closer to nature, especially if they are the only ones capturing the pictures of these horizons. 
Street Photography
This type of photography can also be seen as its own genre, but it's also categorised as a type of travel photography. Whilst travelling to different countries, photographers will have the chance to see how society lives in different cities. Street – and urban – photography is very popular at the moment and captures scenes of life that are usually missed by the masses.
Food Photography
Different cultures express themselves through music, artefacts and food. Whilst travelling to learn about and explore different cultures, adventure out and capture how creative and expressive precious food is to all different types of societies. 
Wildlife Photography
If you are interested in documenting wildlife in their natural habitat, then this type of travel photography is the one for you. To become a wildlife photographer, one must have patience as waiting to capture pictures of animals in their natural habitat is not something that can be rushed.
Astrophotography
This type of travel photography is best done when the skies are not affected by light pollution and clouds. Photographers might also travel to different landscapes, such as the desert, where it is easier to capture the night sky.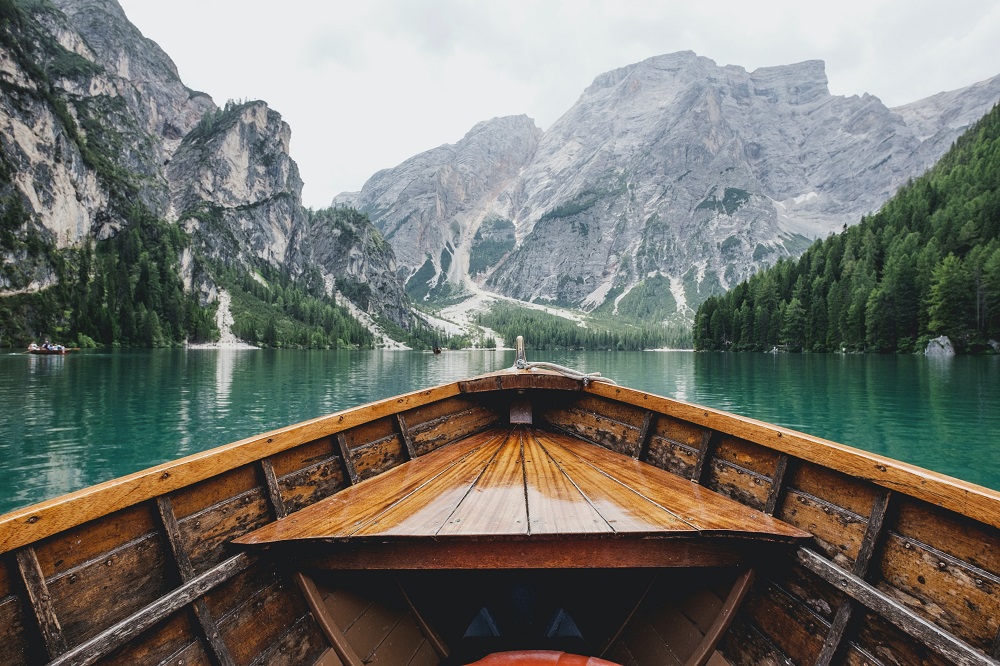 Travel photography tips
Starting a career in travel photography can be difficult, especially if you don't know where to start. Here are some tips to start your journey. 
What time to take photos
There isn't a specific time to be taking photos during your travels, but it's important to remember how helpful light can be when it comes to taking pictures. Becoming serious about travel photography might mean waking up early as the light is soft at this time – perfect for photos. 
The same goes for staying out late, capturing those golden hours when the sunset lets out those dewy warm tones. 
Capturing photos around these times should also mean fewer tourists and more time to yourself. 
Pack light
Exploring different places will most likely mean a photographer will be on their feet all day. Travelling light will make a photographer's day more bearable. Look into lightweight travel tripods – this equipment is helpful to capture photos without blur, and having it lightweight makes it even better. Likewise, be selective in your choice of lenses and other equipment, bearing the weight of each in mind.
Scout locations
Do your research before travelling to the destination that you want to go to visit. Looking into travel guidebooks and reading articles online is a great way to know what photos you want to capture. The more knowledgeable a photographer is about an area, the greater the final photos will be.
Be patient
Before photographing the scenery, really look into everything. Is the sun too bright? Or are the clouds damaging the mood? Having patience is key because, without it, a photographer might miss the opportunity to capture a stunning photo. 
Shoot in manual mode
Although cameras can capture a decent photo in auto mode, a photographer should learn how to manually control their camera if they want those impressive pictures. With every new camera you buy, learn to understand how to set everything up before taking photos. 
Ask permission 
Whilst travelling, a photographer will most likely come across many locals. If you are the type of photographer who wants to capture the culture and the life of these locals, remember to ask permission before photographing them. 
Be safe
Wherever you go, it's vital to be safe. Prepare yourself for the worst and buy camera insurance. Always carry your gear onto the plane instead of checking it into the hold. Every day after shooting, back up all your photos. Not only does this save space on your camera, but if something untoward should happen to your equipment, you will not have lost all of your pictures. 
Rule of thirds 
This is a guideline to put your focus either on the left or right of the picture, leaving the other two thirds open. Turning on your camera grid feature will help you keep to the rule of thirds composition rules.
Always bring a camera
Be ready to come across something extraordinary on your travels, and a way to do this is by always carrying a camera. Even if the only camera is on your phone or it's a smaller camera than your professional camera, being a pro photographer means always bringing a camera. That way, you will be able to capture those stunning views even when you are not planning to.
Have fun – and be nice!
Remember, you are not the only one in these locations, so be kind to the public around you. On top of that, remember to relax and enjoy the views as you capture the beauty in these places!
The best travel photography cameras
Every travel photographer wants to use the best camera possible. Here are a few options to consider. We've also covered some useful tips about other equipment here.
Canon EOS M50 Mark II
If you are a photographer that also likes to vlog and reach people through YouTube, this is the camera for you, as it captures 4K video at 24p. However, this camera isn't one you would want to use when there is a downpour, so consider your destinations before 'splashing out' on one of these.
Panasonic TZ200 
This camera has a touch screen, and the design makes it easy for any photographer to grip, and the images have amazing quality. Nevertheless, if you want that extra 110mm zoom, this camera might not be the one for you. 
GoPro Hero5
If you are thinking of buying a travel photography GoPro camera, then this is the one to buy. It is made for travellers – very simple to use, it's light, compact and durable.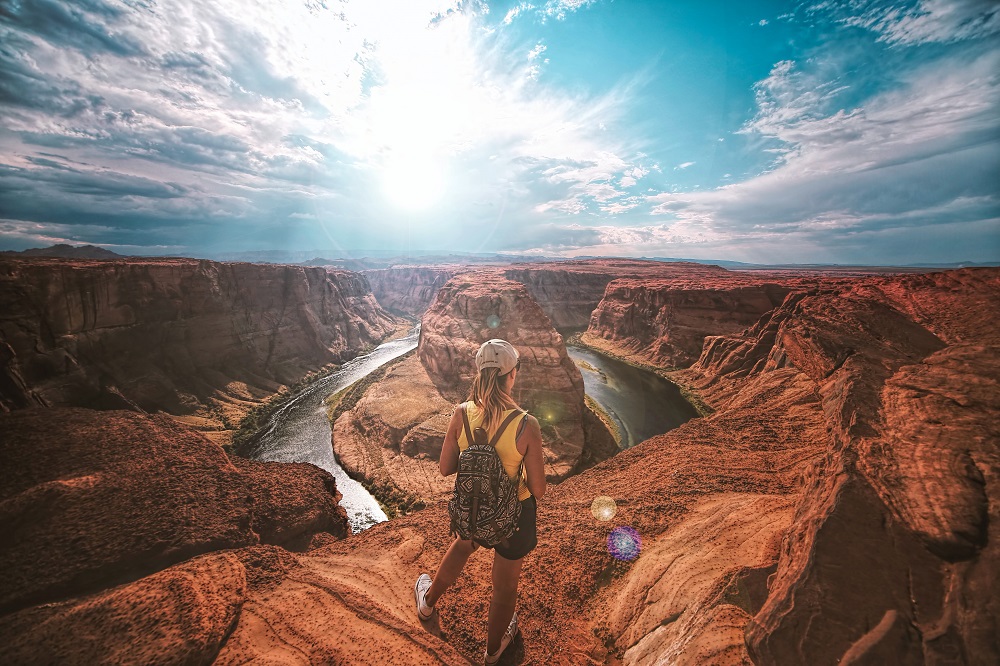 How to start a travel photography business?
Are you interested in starting a travel photography business? Here are some steps to consider when starting a business.
Plan your business
Think about the cost of opening a business in travel photography and what will be the ongoing expenses throughout the years. Money is very important for any business. Before starting one, a business person must know how much they will charge their customers. How will they make their profit? What ways will they target their market – through Instagram? Tik Tok?
Register for taxes
Whenever a person starts a business, they need to register for taxes through self-employment. This also means any expenses for the business will then be offset against their tax bill.
Open a business bank account
Doing this makes everything simpler. Keep your expenses for work on one account and personal spending separate! There are some great online and app-based business accounts available now that track expenses for you automatically.
Get business insurance 
Having insurance is crucial just in case something negative happens to your equipment; you may also need personal or third party liability insurance as well.
Create a website/social media account
Having a presence online is vital if you want people to book you for travel photography. On your website, have a portfolio showing all of the wonderful pictures you have captured on your travels.
Additionally, run a social media account. Many people use social media, so this is a great way to attract people from all around the world and guide them to your website.
---
Contact Splento if you are in need of:
Event Photography and Videography