The enthusiasm of professional marketers for content marketing is becoming stronger year after year. After spikes and dips in social media popularity, new Facebook and Instagram algorithms and email marketing issues related to GDPR, it seems like content marketing advantages are getting bigger as time goes by.
Naturally, content marketing is pure gold for bloggers who express themselves through the written word. This covers a mass of industries and niches, such as health and fitness, diet, advice-giving, journaling, business tips, life coaching and much more.
However, what if you work in the visual industries, you want to leverage content marketing, but words are not your primary forte? How can you include the visual aspect of your business and benefit from content marketing campaigns as much as the next blogger
Show Your (Smiling) Face
If you're not shy or concerned about your privacy, sharing a smiling photo on your blog page can attract users in numbers you can't even imagine. This is a well-known trick that's often used by professional marketers. Just take a look at some of these examples from world-class marketing experts:

Humans are naturally attracted to the faces of other humans. Not only that, but we also interpret visual inputs in forms of emotions (smiling, angry, sad faces) and subconsciously mimic them. If you present a smiling face as the official visual of your website, you will trigger a happy or cheerful reaction, even if it's only on the subconscious level. And like Don Draper of Mad Men said: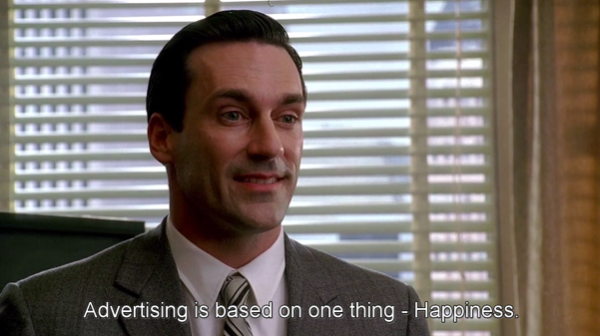 Image source: Magicalquote
Let the Layout Flow
If you include big images that will break up the text in chunks, it will have an impact on the readability and user experience. In other words, everything that breaks the user experience into separate 'reading text' and 'looking at visuals' phases does not have enough flow.
The easiest way to tackle this is to wrap the text around the image. An extreme example would be this: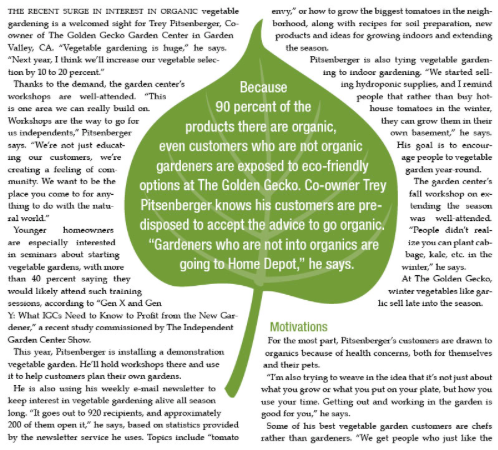 Image source: InDesignSecrets
… but you can use single text-wrapping to achieve an effect that's more natural and eye-pleasing.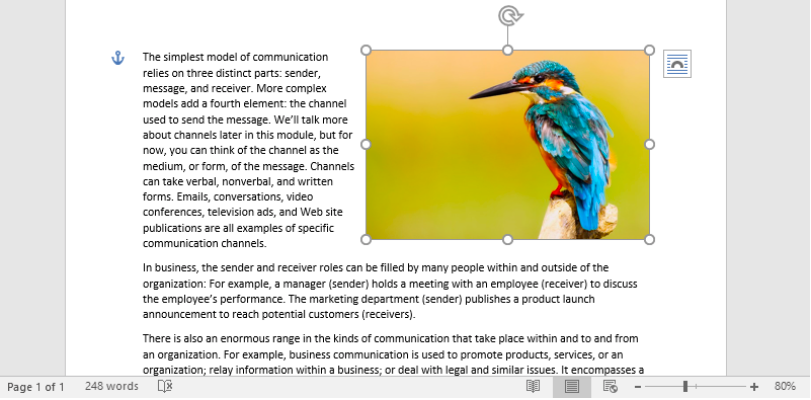 Image source: Lumen Learning
The best way to know whether you're doing it right is to take some time away from the content and return to it from the perspective of a first-time reader. Are there glitches or bottlenecks in your reading process? Where do you pause? Which images are distracting and which complement the text?
To learn more about the writing and editing process, you can read this review of Trustmypaper, an essay writing website that specializes in proofreading.
The Mighty Infographics
Illustrations in the form of informative or educational data (widely known as infographics) are one of the most effective ways you can combine the visual and the textual. They are used by content marketers from all industries and domains; of course, some are more effective than others – but if you invest enough time and effort into high-quality infographics, you'll quickly see the benefits.
Infographics are also a great way to get found through Google and other search engines based on images. For example, if you have an infographic on the most effective content marketing strategies, someone who searches for images related to "content marketing" will likely prefer your visual content to the rest (if you don't get what we're saying, just try to do a Google image search for "content marketing").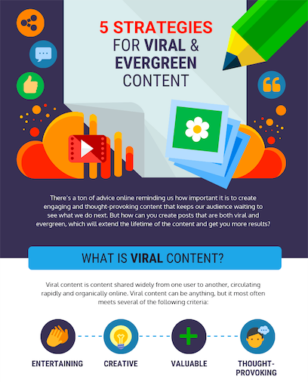 Image source: Venngage
Video is King
Regardless of whether video production is your primary business or something you've never dealt with in your life, the fact is that video currently runs the Internet. If you want your content to be entertaining, engaging, relevant and attractive, linking your text to video is the winning combination.
If you're not sure how to begin producing videos for your content marketing campaigns, start with a simple brainstorm of the format you can do it in. Here are some examples:
image slideshows (very easy to make)
image slideshows with voiceover (a bit more complicated to synchronize, but still easy to make)
whiteboard explainer videos (quite tricky to make)
a vlog recap of your blog post (easy to make, but editing can be time-consuming)
a mix of all of the above
There are many directions that you can take when you're combining your written content with video. The easiest way to go about it is to simply come up with ways you can video-ize your content that already exists.
Prepare for Social Media
Regardless of whether you're planning to attract the majority of your visitors through organic traffic, it's still recommended you prepare visuals to match social media thumbnails. This will increase the likelihood that your content gets clicked on and shared
If you do nothing, the social media network (depending on where you post) will either extract the thumbnail photo from your featured post image, the first image in the post or none at all.
Conclusion
In our age of multimedia addiction and love towards videos, gifs and all things visual, not including visual elements in your campaigns is a marketing sin. Increase your engagement, follower base and sales by simply appealing to the visual part of the brain!
When it comes to images and visuals, it's almost impossible to go overboard. So, don't be afraid to include an image every time it can serve the purpose of illustrating something deeper than words can.
Daniela McVicker is a blogger with rich experience writing about UX design, content planning, and digital marketing. Currently, she is the contributing editor for Top Writers Review, a website to find essay writing companies reviews. Daniela helps individuals and organizations improve their web content writing, design, and planning skills.