London isn't just full of pubs and red telephone booths, it's also unsurprisingly one of the hotspots for video production. Of course, the great city of London has a thriving video production industry and sets the benchmark for the rest of the UK. Hiring a videographer from London is as confusing as choosing anything from this city- simply because there are so many good options. The thought of hiring a London videographer may be intimidating, considering London is one of the most expensive cities in the world. But if you look in the right places, the cost of hiring a videographer in London will be the last thing you'll need to worry about.
Videography is an art and pricing art has always been an inexact science. The cost of hiring a videographer depends on your expectations as a client and the services you seek. As tempting as it may be, it is advisable to avoid very cheap videographers as their filming and editing may be of poor quality. Your goal is to strike the right balance between cost and quality of work.
For obvious reasons, there's no one standard price that London videographers charge. The cost of hiring depends on multiple factors such as the videographer's experience, services required, location or venue, length of the film, additional requirements, etc. Explain in a detailed manner what your expectations for the project are so that the videographer can list out exactly what services they can offer and how long it will take to deliver. This way you'll be aware of what you're paying for and whether it is a reasonable amount.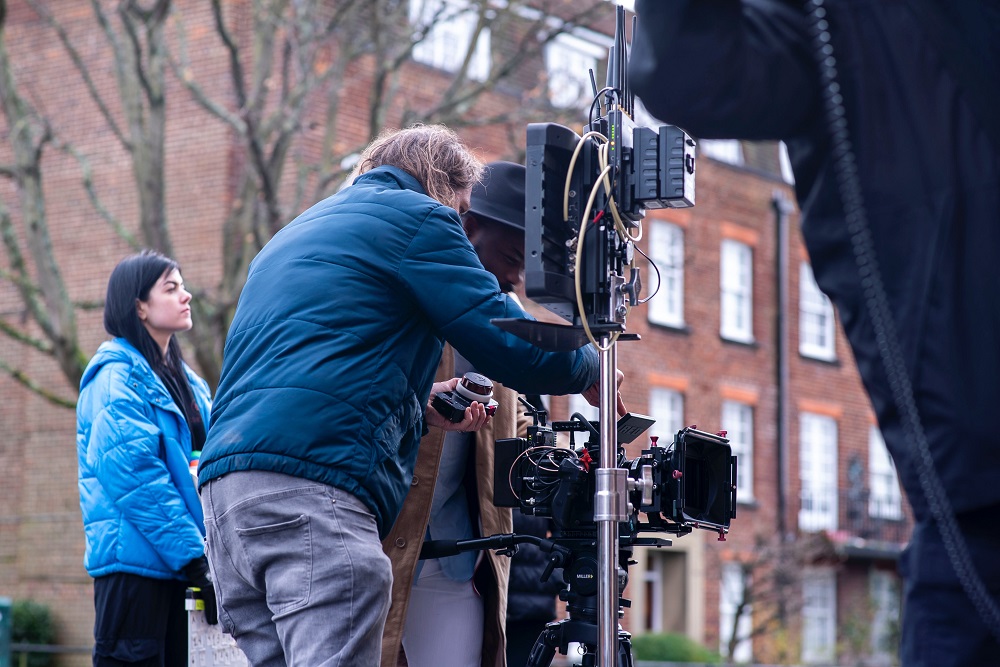 Your planned budget must reflect the complexity of the intended video. The more complex the video, the videographer may require more equipment and software to deliver the final product. The price charged by your London videographer can also vary depending on the time of the year you choose to hire. The busiest times of the year like Christmas and wedding season, are when videographers are high in demand and are more likely to charge extra for their services. If it's possible to advance or postpone your project to avoid clashing with this surge in demand, you should definitely do it. 
While some videographers offer fixed charges, others will charge you on a timely basis.  The average hourly pay of videographers in London can range anywhere from £40 for an individual videographer to £250 for a video production company. For fixed charge payments, London videographers can charge between £300 to £1000 for a small scale project. Even these figures are flexible depending on where you look. There are plenty of videographers at film schools and freelance websites who can offer cheaper rates. But don't get drawn into cheap-looking videography services to save on money (the Ryanair pricing model), as it will cost you a lot more in the long term
It's clear that the cost of hiring a London videographer falls within a wide range. How do you decide what's cheap and what's expensive? If your videographer can help you succeed and complete your objective, then consider the service a bargain. Just expect to reap the benefits sometime in the future. 
---
You may still be wondering how much exactly it will cost you to hire a videographer in London? We understand.
But here's an exact number for videography that we can guarantee – £149.
That's how much Splento's videography services cost per hour. If you're looking to hire in London, check out Splento's video portfolio before you hire us. 
---
Hiring a professional London videographer has never been easier!

Whatever your video requirements are, Splento has a local London videographer that's perfect for you!

Instead of scaling our prices according to your booking, we have scaled our entire video production process instead, which means lower prices for everyone – and with no minimum order value!

With a price of just £149 per hour, including full editing and delivery within 48 hours – guaranteed – we know our services will fit your budget too.

Follow this link to discover the easiest value-for-money way to book a videographer in London today!
---
Contact Splento if you are in need of:
Event Photography and Videography