If you want to join SPLENTO,
there are just three simple qualifying criteria that you need to meet: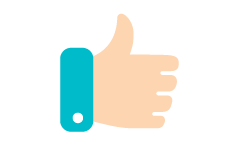 You have to be really
good at what you do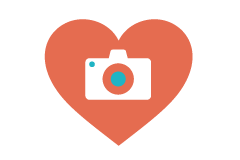 You have to love
what you do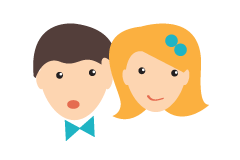 You have to be
a great team player
Be honest with yourself, if you don't meet one of these rules, you may not be the right fit for us and you'll be wasting your time and our time. However, if you believe you meet all three - drop us a line at splento@splento.com.
Like any fast-growing and exciting startup, we are looking for all sorts of talent, including interns.

As of Spring 2015, we are looking for the following interns:

- Markim Zuckerberg-Kardashian aka Social Media Guru

To some Social Media comes naturally, to others it's as linear as a Gordian knot. If you are in the former camp, wouldn't it be nice to spend all day on Facebook, Twitter and Instagram and instead of being told off by the loved ones for wasting your time, being appreaciated and idolized by your colleagues?! Well, if that sounds like a great plan - then please do get in touch. We need someone to help us with our social media onslaught.

NB! Someone who knows what they are doing.

- Wordsmith aka Chief Blogger & Copywriter

That's the easiest one. Wordsmiths urgently required, humour impaired candidates should not apply.

- MI-6 aka Market Research Expert

Some say it's boring, we say it's fun!
We love exploring, we get things one!

They say there are more than 4 Zetabytes of information out there (go figure how much that is). It may sound terrifying, but you won't be spending your days siting up and down on this haystack of digital data trying to find the golden needle we are looking for.

The needle is clrearly identifiable and all you need in your toolkit is an analytical brain, an ability to use a computer and a desire to change the world for the best.

- 15 Dalai Lama aka The Chief Charities Liason
The startup reality at times can be as romantic as chewing glass. So we figured that the easiest way to keep us all sane and motivated, we need not just to provide our clients with the service they love and our employees with the best jobs in the world, but also to be responsible corporate citizens. We have amazing plans for various joint projects with charities and are looking for someone who has at least some experience in this sector to steer this undertaking in the right direction.

- Enigma Cryptanalyst aka A/B Split Testing Specialist

W. Edwards Deming once said: In God we trust; all others bring data. Our CEO is completely obsessed with data, so if you belive in numbers, love experiments and are preapred to fail 1,000 times to improve the conversion by 0.1% - we want you!

Don't worry - at this stage you'll be able to make a much bigger impact than just 0.1% and increase conversions considerably higher, but believe it or not - we are looking for flint-hearted number crunchers!

Steve Jobs once said: Your work is going to fill a large part of your life, and the only way to be truly satisfied is to do what you believe is great work. And the only way to do great work is to love what you do.

Remember, we want to be 10x better than selfies, 10x faster than professional photos, 10x cheaper than any competiton - and that's on top of adding something completely new to the professional photography formula: spontaneity.

And the only way to achieve that is when the whole team does, what it loves. If you don't, seriously, don't bother applying.