In today's society, marketing has changed completely. What used to be a very long progress, such as having to send your advertisement to the newspaper, and then waiting for the paper to be clutched in everyone's hands, has now shortened.
First, there was the internet – and this was then swiftly followed by social media.
Marketing not only looks completely different to just a few short years ago, but the pace, approach, design and everything else are no longer recognisable – compared to their historical counterparts.
No matter what business you are in, marketing your product is a must if you want customers. And as a summer camp, you know how important it is to promote what children can do and learn at your camp.
Of course, you understand how to market your summer camp. But there are always new developments and opportunities; after all – as they say – the only thing that is here to stay is constant change. Perhaps there are even a few ways you could boost your marketing strategies to gain even more customers. 
We've pulled together a few dos and don'ts for marketing your summer camp – some of which you doubtless already engage in – some you may not. We hope you find it helpful:
The dos and don'ts of marketing your summer camp
Do use photos and videos
Whatever you do when it comes to promoting your summer camp, visual content is a must. Why? Because humans are visual creatures. From the moment we are born we engage with the world visually. Marketing and promoting almost anything is most successful when it is done visually – and your summer camp is no exception.
So be sure to promote through the use of photos and videos. Visual content is a way to show the world how exciting and thrilling your camp is – and it is this content that appeals most because 70% of all sensory receptors are in the eyes. No matter what your marketing strategy is, you should be using photos and videos. 
There are many tools on the market to help you create visual content. Splento App is an easy to use, safe and – importantly – a secure platform for parents and camp staff to take and create amazing visual content.
By integrating Splento App into the services you offer parents, you are creating an awesome, powerful service that they can use to engage in the day to day activities of their children while they are at camp, yet without imposing on them or getting in the way.
Think of it as a secure platform for you to share daily images with each parent, without the need to filter, delete, apply permissions and email. It all happens, automatically.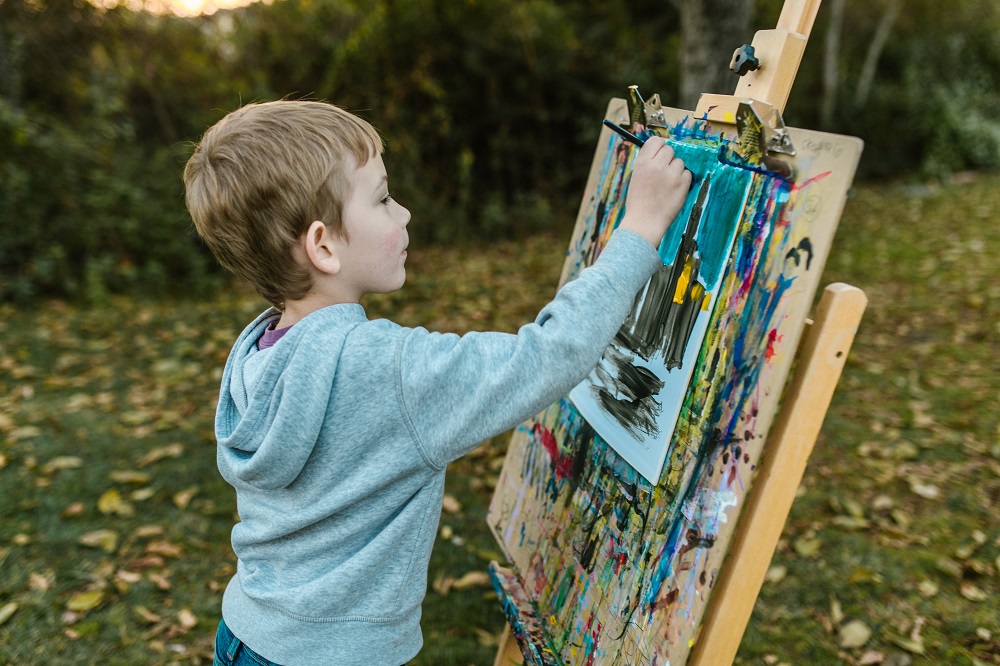 Do market your summer camp all year round
The moment summer hits, it's the perfect time to re-think and start your marketing cycle once again. It is important to keep on posting photos and videos on your website and every other social media platform you use. Doing this keeps the memories alive in the children's and parents' mind throughout the year. Sara Mannix, CEO of Mannix Marketing, states the importance of doing this and believes the best time to hype up your summer camp, even more, is late winter/early spring. It is around that time when parents start thinking about summer. Making it the perfect time to use more visual content, to remind all and new parents about your summer camp. 
Do contact previous attendees
Did you know that existing customers are up to 16x easier to sell to than new ones? This is why it is so important to keep your contact list and reconnect to all of those previous parents who sent their children to your summer camp. Emailing is the perfect way to do this. A way to promote what makes your camp special. You can also add a link to your website to show off all the memories of the summer that has just gone. A way to remind old customers how wonderful your summer camp is. 
Do vamp up your website
Now there isn't a right or wrong answer to when you should change your website. Yet it is good to remember the importance of keeping it fresh, as it can help you rank above your competitors. This means potential customers are more likely to click on your summer camp website, as opposed to another.
The question is, when should you refresh your website? On average, a brand keeps its website looking the same for 1½ to 2½ years.
When changing, keep up with current trends such as colours.
Aside from website refreshes, keep on uploading current photos and videos on your website. It is a great way to engage with current customers and, by regularly adding new content, you appeal to new ones as well.
Do use social media
We live in such a digital society that if you are not on social media, many people simply won't trust you.
Using social media to market your summer camp is extremely important. This doesn't mean just use Facebook. Although pretty much every parent has this, all social media platforms are the perfect way to market to children – and their parents. CSR surveyed 2,658 eight to eighteen-year-olds. They found out that the 13 to 18-year-olds used social media nine hours per day. While the younger group spent around six hours per day. Many hours spent on social media, means there are many perfect opportunities to promote your summer camp. 
Children are known to be very persuasive once they love something or want to go somewhere. For example, during the pandemic, TikTok saw a huge increase of children who fell in love with watching hours and hours of videos of people doing challenges. This platform is the perfect place to upload the videos that you filmed during the summer. Doing this appeals perfectly to children, who will then market your camp to their parents for you.
Don't keep parents in the dark about what is happening at camp
Parents love to feel they are involved in what their children are doing, especially when they are not around. Sharing photos and videos of their children isn't only a great way to make parents feel engaged, it is also a perfect way to market your summer camps.
Sharing all of the magical memories the children are experiencing will make parents feel proud and happy that their children are there. The moment they feel like this, they can't help but share what their children are up to with their friends and family (e.g. other parents).
This allows you to tap into more word-of-mouth marketing – parents promoting your camp to their friends. 
Free marketing – and incredibly powerful testimonials.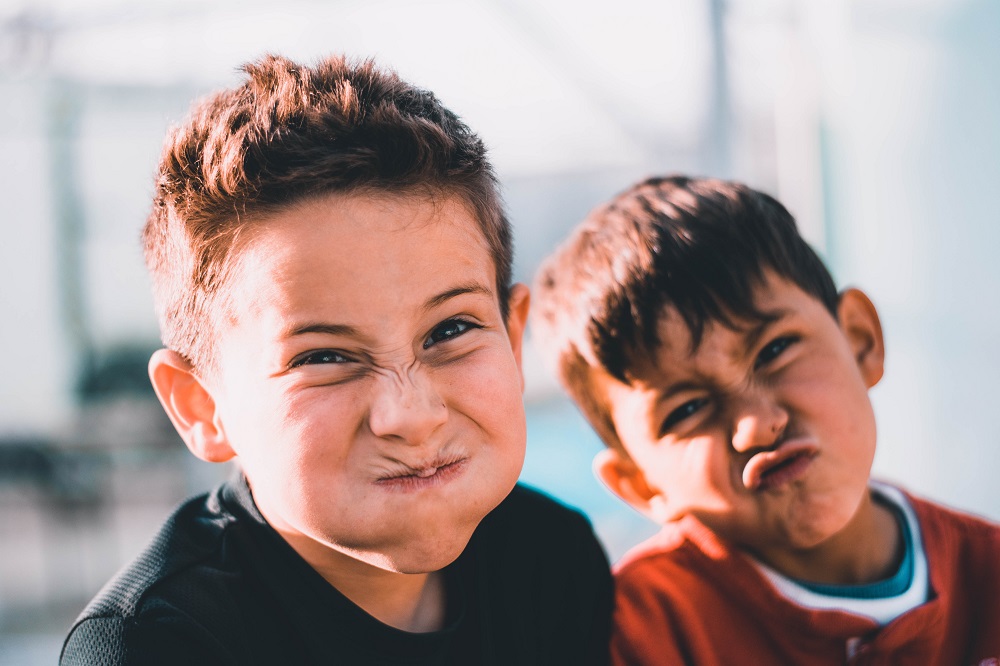 Don't only market during the spring season
As stated above, you should be marketing throughout the year. Don't just stick to a few months. Your summer camp needs to be remembered all year round.
Create a marketing plan for when you want to post your videos and photos on your social media accounts. And when the summer camp is up and running? Still market!
This is the perfect chance to take these videos and photos and upload them on your social media platforms. Not only a way to show parents what their children are doing, but also interest other parents and children. Doing this increases the potential of future customers. 
What do successful summer camps do when marketing
There are many successful summer camps. For example, Camp Laurel and Raquette Lake Camp, both of whom are successful because they know how to market well – they understand the importance of using visual content.
No matter how they promote their camps, photos – and videos – play a big part. Their websites are blooming with visual media to show off all of the exciting activities that they do. They use social media and post photos regularly to remind customers of their camps.
And if visual content has helped these summer camps to market themselves really well, it will help your summer camp too. 
The difficulty of marketing your summer camps
Of course, everyone would love everything to be super simple, yet, as with many things, marketing is usually a challenge. Although it takes a lot less time than before, it can still be a monumental effort for many.
For example, you have to take photos and videos!
You need to make sure that you are not lacking resources. If you are, you'll find it difficult to advertise your summer camp. And that is after your marketing team has gone through and weeded out all the blurry images, or the ones with someone pulling a funny face when everyone else is smiling. Then they need to get parental approval to allow them to use each photo  – from the parent of every child!
Only after all this can you post them on your website or social media. Time-consuming indeed!
The more successful you are, the more likely you will have a marketing agency to promote your summer camp, but this incurs further cost. 
And if you are a relatively small enterprise, then this is not even an option.
How to overcome this? Is there a way to sidestep many of these challenges creating and producing visual media? 
Well – in a word – Yes.
---
We have developed the Splento App for this purpose. You already know that it helps parents by providing a safe, secure location to store all of their children's photo and video memories.
But did you know it can also help with your marketing?
Parents who have an account on the Splento App have full control over the usage permissions of each photo and video.
As a school/camp, you can integrate your account images and receive automatic consent from each parent for which images they are happy for you to use for your marketing.
No forms, no waiting, no fuss – just immediate access to those images that you already have been given consent to use.
With the parents always in control and with you always knowing you have not shared an image without appropriate consent. Incredible technology providing peace of mind to all.
Plus a little assistance with your next marketing campaign.
Make 2021 your best year yet, with Splento.