Globally, eCommerce is one of the fastest-growing selling arenas, with ever-increasing competition, so now it's even more important that you start today to sell more online.
This competition is fierce and it's going to get more, not less, challenging in the months ahead.
There are things you can do to boost your share of the market, however, and the sooner you start, the better, because if you don't then someone else will.
You may ask 'why bother?'. After all, on the face of it, as the market grows so will your turnover, no? Yes, the market is growing, but so is your eCommerce competition.
At the same time that more customers are buying more goods online, they are also buying from more suppliers, who are multiplying daily, and you will see your share of the market shrinking. The end result – less revenue for you.
---
Your customers and their needs are always changing, but we have seen this happen faster in 2020 than at any previous time.
Splento has produced a free report on brand engagement, explaining what you can do to re-engage your customers in this post-pandemic world.
It's completely free and is downloadable by clicking below:
---
Now is the perfect time to make an honest self-assessment of your online shop and your customers' experience of it. You have a head start over all the new entrants to the market – an existing online business and an existing customer base, but it won't stay an advantage for long.
We've broken this down into four areas; we suggest you take each one in turn and see what you can do to improve your business.
We'll take a look at:
Content – how you are presenting your products
Leveraging contact with your customers
Making the most referrals and reviews
Technology – potential issues with your selling platform
There are a few suggestions in each of these groups, so don't expect that you will get to them all in one go, but you can make a start – now!
So here are our top tips you can use today to sell more online.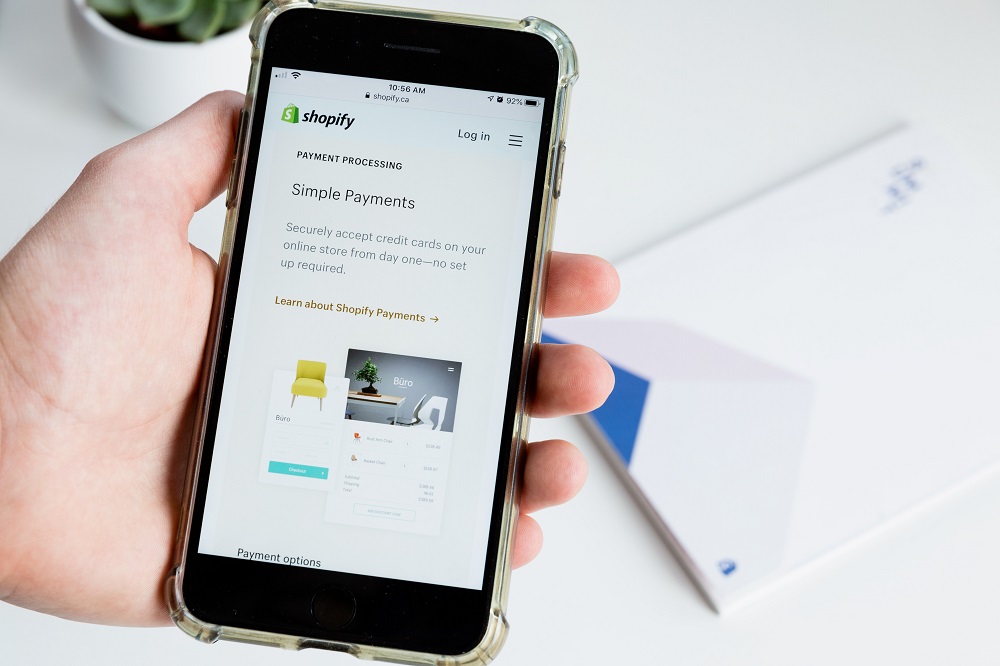 Content – How you present your products
Rarely does a product 'sell itself' despite what you have been told. A popular, in-demand product will fail to gain you business if it is poorly presented and unappealing.
We have already examined elsewhere why product images are so important to eCommerce, so we won't repeat that here, but do hop over and take a look at that article in a moment.
An identical item being sold on two different websites can to well on one and badly on another, simply due to the difference that high-quality photographs can make.
Aside from the product photo though, there are other areas of your online store that may need attention, because they have a huge impact on your bottom line.
Is your website (design, colour scheme, and layout) visually attractive? Is it simple and well planned or cluttered and full of cramped text?
Customers will not wade through a site to hunt down what they are looking for – they will simply do elsewhere. In almost all circumstances, it pays to have your website designed by a professional; being an expert in your product does not make you an expert in web design. IF you need to do it yourself – run it past others who will give you honest feedback. And include your customers in this (see below).
The overall appearance of your site can either attract or put customers off. Are your web pages laid out logically? Are they easy to navigate? Are your menus clear and do they take visitors where they want to go?
If you have more than a very few products, is your search facility clear and easy to use? (This overlaps with customer experience as well, but for now – focus on the visuals).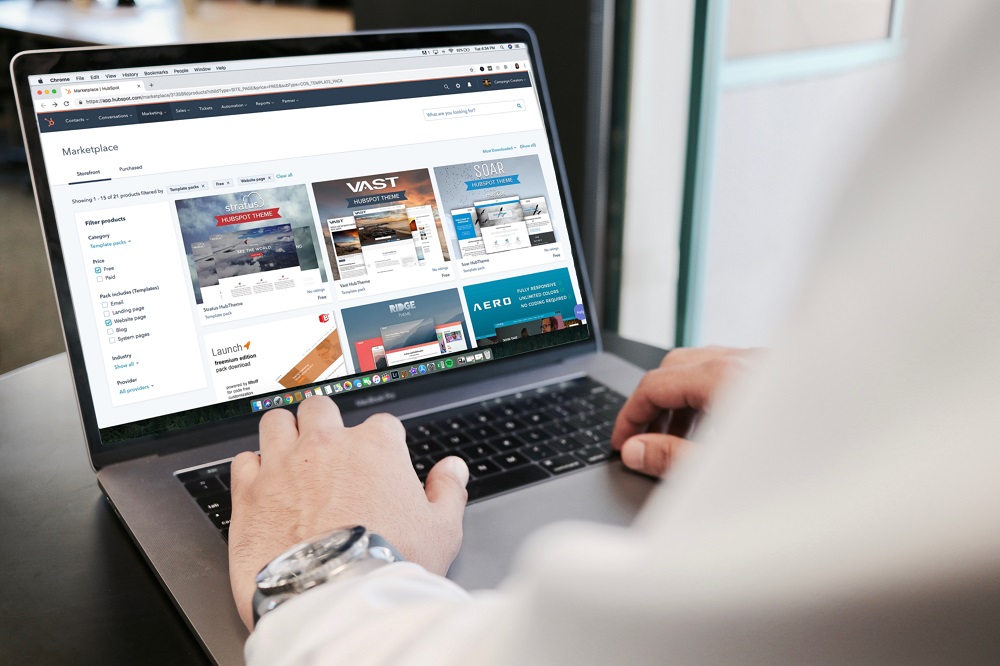 Once your website is tuned up visually and your product photographs are perfect, there's still more to do. Read your product descriptions.
If you sell bespoke items or other product that you manufacture yourself, there is a good chance that your product descriptions are already doing the job. You will have already sat down and carefully written out the benefits/features and other accompanying text.
However, if you are not the sole supplier of your product, which is the case of most types of eCommerce, then take a careful look at your text. Most resellers will cut and paste the item description, either from the manufacturer's details or from another website supplying the same item.
Duplicated text is frowned upon by Google's search algorithms, so doing this repeatedly could even lower your ranking and cost you sales as you become harder to find on internet searches.
Rewrite your product descriptions and make them unique. Make them yours. It's also a chance to make your products sound amazing!
Start with a description of the benefits and then move onto the features. Most product descriptions do this the other way around, so immediately you will stand out. Customers want to know what they will get out of buying your goods, so tell them. With eCommerce platforms, you only have seconds to grab the customer's attention. A great photo is the first step; a great product description is the next.
Finally – there is one more incredibly powerful internet selling tool you need to start using – video. And it's here that ROI really is something rather special.
Video is now the most powerful visual selling tool you have. In today's online world, 80% of customers would rather watch live video from brands that read their content.
The numbers continue to stack up. Consumers are up to 85% more likely to buy from you after watching a product video.
According to Wyzowl, 98% of the people surveyed said they had watched an explainer video to learn more about a product or service.
Read 8 ways to increase sales with video content for more detail on these figures.
Product demonstration videos, explainer videos, even just using video to supplement your product photography – these all capture attention and engage your customers.
And successful engagement sells.
Contact – How to engage your customers
As we just saw, video engages your customers and keeps them on your page longer. (As well as increasing sales, customers lingering on your site aids Google rankings too).
But what else can you do to engage more with your market? This can be done both on and off-site.
On your website, generate more content. Have a blog where you talk about your business, your products, your market. You can announce discounts and special offers and even give early warning about new products and ranges that are coming soon!
Use your blog to generate excitement and interest – make it useful or entertaining and give customers a reason to come back and visit time and again.
Have a great 'thank you' page for when someone has made a purchase. Offer a discount on the next order, or for a referral.
And don't forget the most important on-web engagement tool that you must not be without – webchat.
Many potential customers no longer bother picking up the telephone, as they know they will get hold music or an irritating, endless, automated menu. The simple answer that works, is live webchat.
Simple to set up on most sites, simple to use (for customers and for you) – today it makes the difference between winning and losing a sale if a customer has a query
If a customer has a question, and you don't have webchat, they will simply move on to another site that does.
A recent study has shown that 62% expect live chat to be available on mobile devices, and 82% would use it.
Additionally, it is expected to continue to grow by as much as 87% in the next 12-18 months.
To sum up – if you don't have webchat on your eCommerce platform, you will lose business.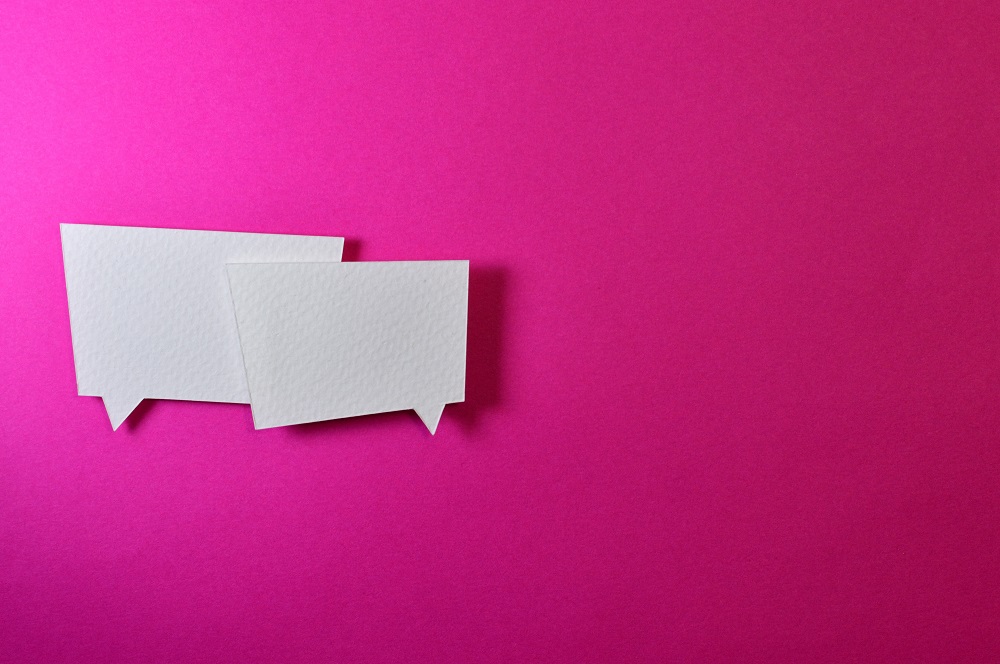 Away from your web page, customer engagement is just as important.
Email is fast and free.
Use previous purchases to gather email addresses and create a subscription list (observing all GDPR and privacy regulations); this is a powerful marketing tool.
Take time to learn the best times to send emails, for when they will get more attention (markets differ, but for many personal customers this is often early evening, for example).
Keep in contact with your subscribers regularly with offers, special features, news, product launches, pre-launch offers.
And just because it is email – remember that people are still visually driven. Read more here about visual email and marketing best practices.
Referrals and reviews – make the most of your feedback
When you do make a sale, you have just recruited your new best salesperson!
As we have already said, keep in touch with them. If they are unhappy about something – you want to know as soon as possible, so you can fix it.
If they are happy about everything – you want to know as soon as possible so you can ask them to share it. Send them a repeat-business offer; this could be a next-purchase discount for them, or a referral offer if they introduce you to another customer.
A satisfied customer is worth much more than the price of an advert. They are a walking, talking advert for you and should be valued.
They are also your new best friend! So treat them as one. Customer retention is priceless and needs time and attention; many businesses lose sales simply because they assume that a customer will return again once they have bought.
Well, that customer is being bombarded by targeted advertising all day long, so you need to keep in touch and keep in their mind.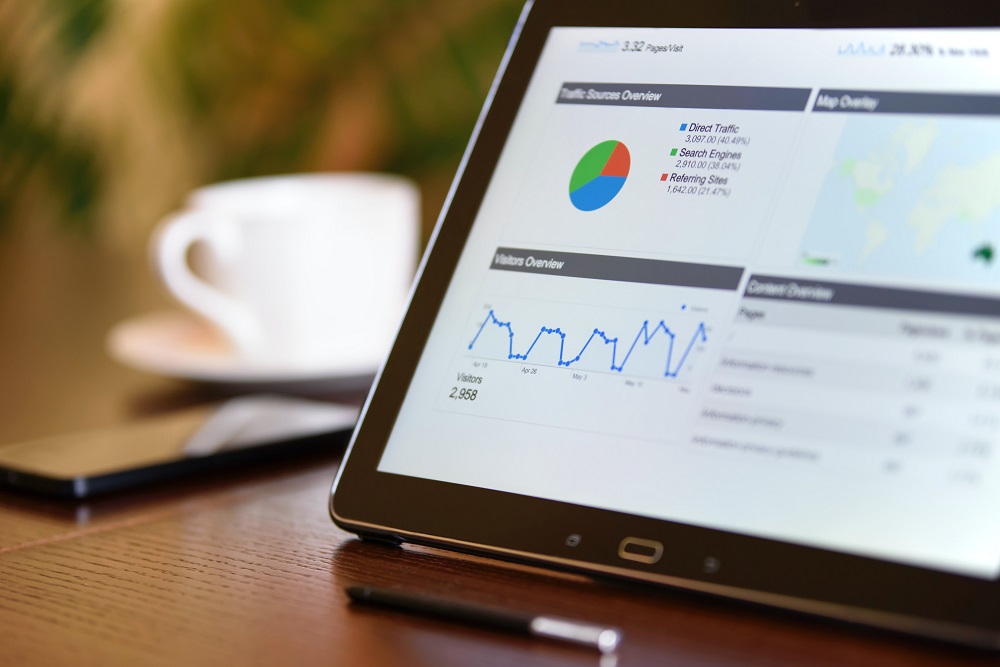 And when you have a satisfied customer – ask for a review!
According to the White House Office of Consumer Affairs, on average, loyal customers are worth up to 10 times as much as their first purchase.
And if your business is new, then reviews can be a great leveller of the playing field.
For example, if you had a choice between buying from one business that had 30 reviews (averaging, say 3/5) and a different business that had 7 reviews all 5/5, which one would you buy from?
For search engine results – reviews win again! There is strong evidence that positive reviews perform strongly on Google for higher rankings in local searches.
As well as product reviews, ask for feedback from your customers about their experience of your website – this is incredibly valuable information to help you make it more customer-friendly and attractive to new browsers.
Use surveys and emails for website reviews, customer survey review, delivery and any other services you offer. And the best thing about all this extra information? You can get it all for free – just by asking for it.
The biggest stumbling block for most business is that they just don't ask.
Technology – consolidate your advantage
Once you have taken time to address any of the potential issues you may have had had with the areas already discussed, it's time to take a look at one more.
Everything you do online relies on one crucial foundation – your eCommerce platform and the tech that delivers it.
You may be entirely self-sufficient with your own servers and software, or you may be using a 3rd party platform such as Shopify; either way, there are areas to check and possible tweaks to be made.
This all reflects back on the customer experience, which is why we have already said you should be asking for feedback. This will highlight for you any major problems.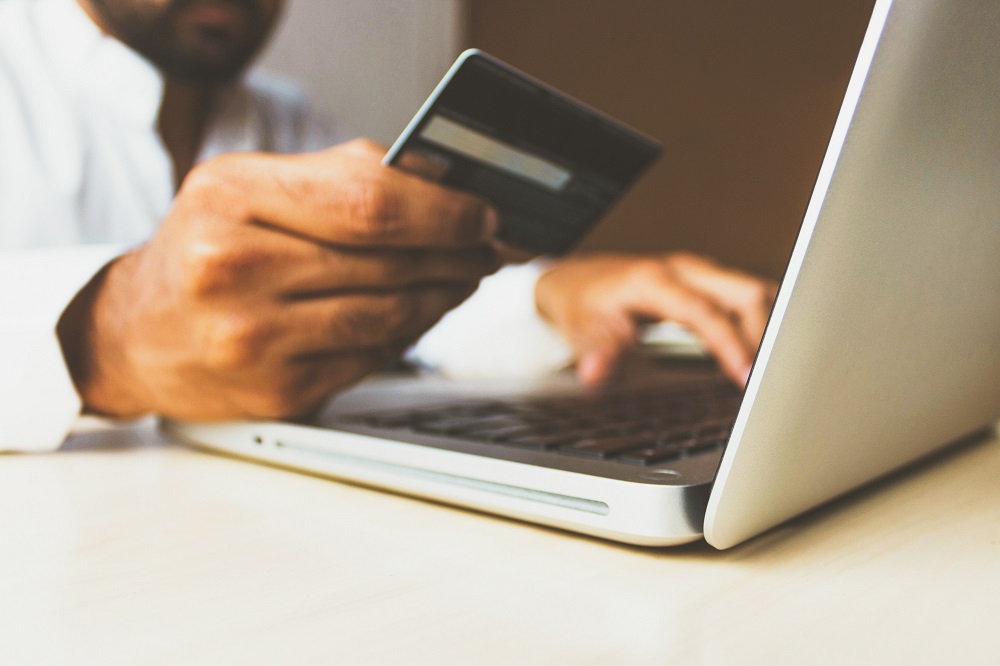 But regardless, be looking at the following:
Make sure your eCommerce site is cross-platform. It needs to perform equally well, as easily and be as visually appealing regardless of which device or browser your customer is using.
There are many fantastic websites that fail when looked at on a mobile or tablet device. Or work on some browsers (such as Chrome) but not others.
Make sure it loads quickly. Slow-loading content (such as very large picture files) means that customers will simply shop elsewhere; people today want instant access and instant response – especially on mobile devices.
Make sure you have a fast, smooth checkout process for your online shopping cart. Customers get frustrated if the checkout is long or complicated. If you have a system that demands the user creates an account before purchase – stop it! It is costing you business!
As a rule of thumb, at the checkout, as for the minimum amount of information required to process the sale. Prefill the billing address from the delivery address, for example, and offer an option to amend, rather than asking for both.
Extra information can always be asked for later on, with follow up or after confirmation that the sale has been processed.
And finally, make sure you accept modern payment methods – not just Paypal. There are a number of mobile payment systems available and you need to offer choice (whatever makes for easy, smooth customer experience, remember?). So look at Apple Pay, Google Pay and others and offer the service options that your customers want.
Our conclusion
Today's online marketplace offers more opportunity for eCommerce success than ever before. There are more people online and more people buying than we have previously seen.
However, it is not an automatic process; you need to work at building and keeping your customer base continuously; what we have discussed here are some of the ways you can start to do this.
Splento is here to help.
For when you need new visual content for your platform, we offer a whole range of remote services online, including remote product photography and product videography.
Have a browse now through the Splento's product portfolio for some amazing examples.
Check here to discover for yourself how simple it is to make a booking.
Finally, if you already have your photos taken and they just need a retouch to bring them up to standard, take a look at the Splento retouch service, which offers high-quality photo editing for just 49p.
Try some of these tips – use them today and start to sell more online – if you have any questions or comment – please get in touch; we are here to help.
---
Contact Splento if you are in need of:
Event Photography and Videography