You don't need us to tell you that planning a corporate event can be both energy and time-consuming. Whether you're planning a sizable public conference, symposium or seminar, our list of the best conference venues in London will at least help you tick one thing off your list. From business conference halls to hotel meeting rooms, we're sure that each of these venues will impress your attendees.
1.St James's Palace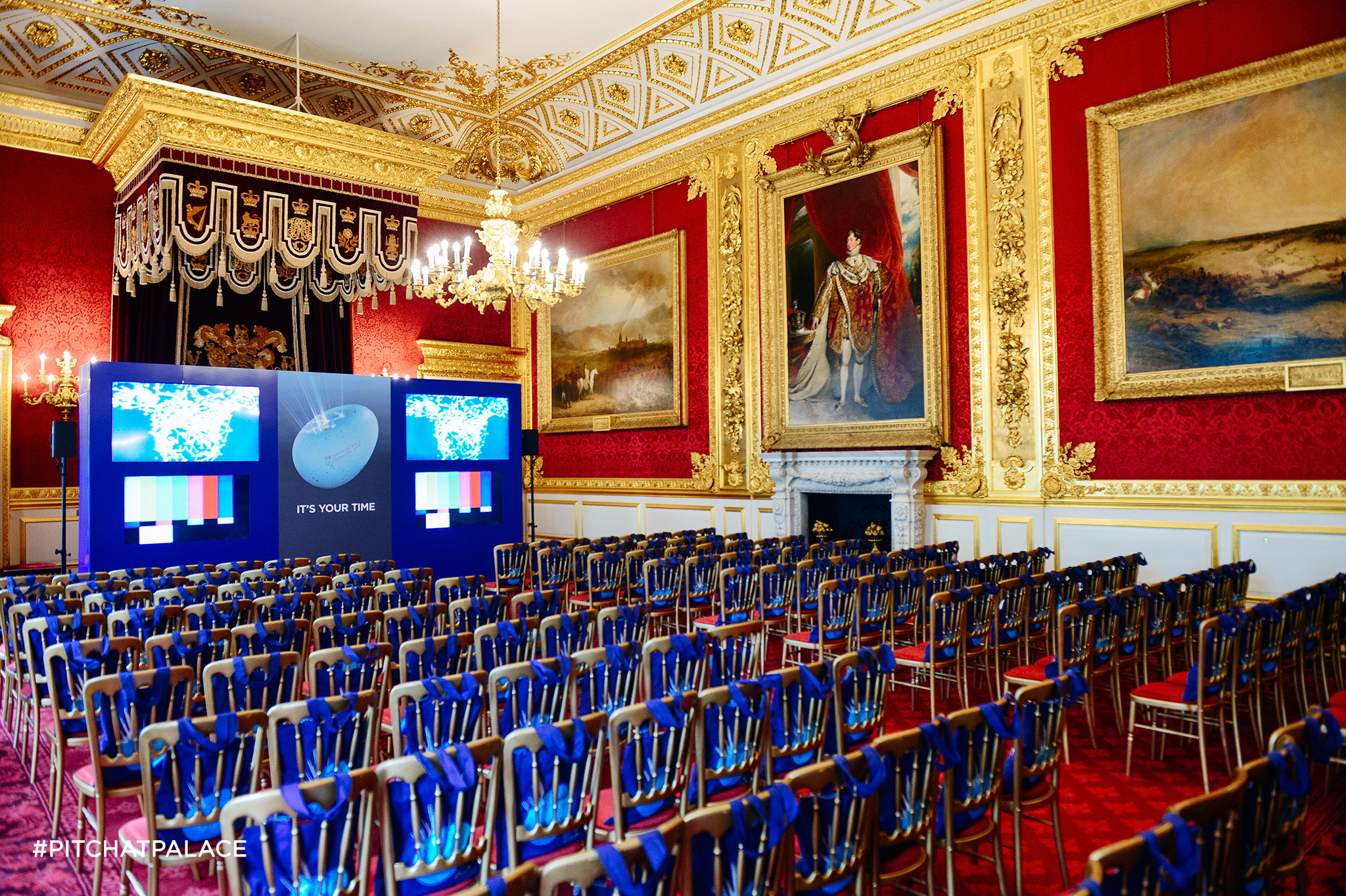 St James's Palace has been the venue of choice for some of the most significant events in British history and now event organisers have the opportunity to hire it out. The lavish interior and majestic atmosphere create the perfect backdrop for you next large-scale event.
2. The Church House Conference Centre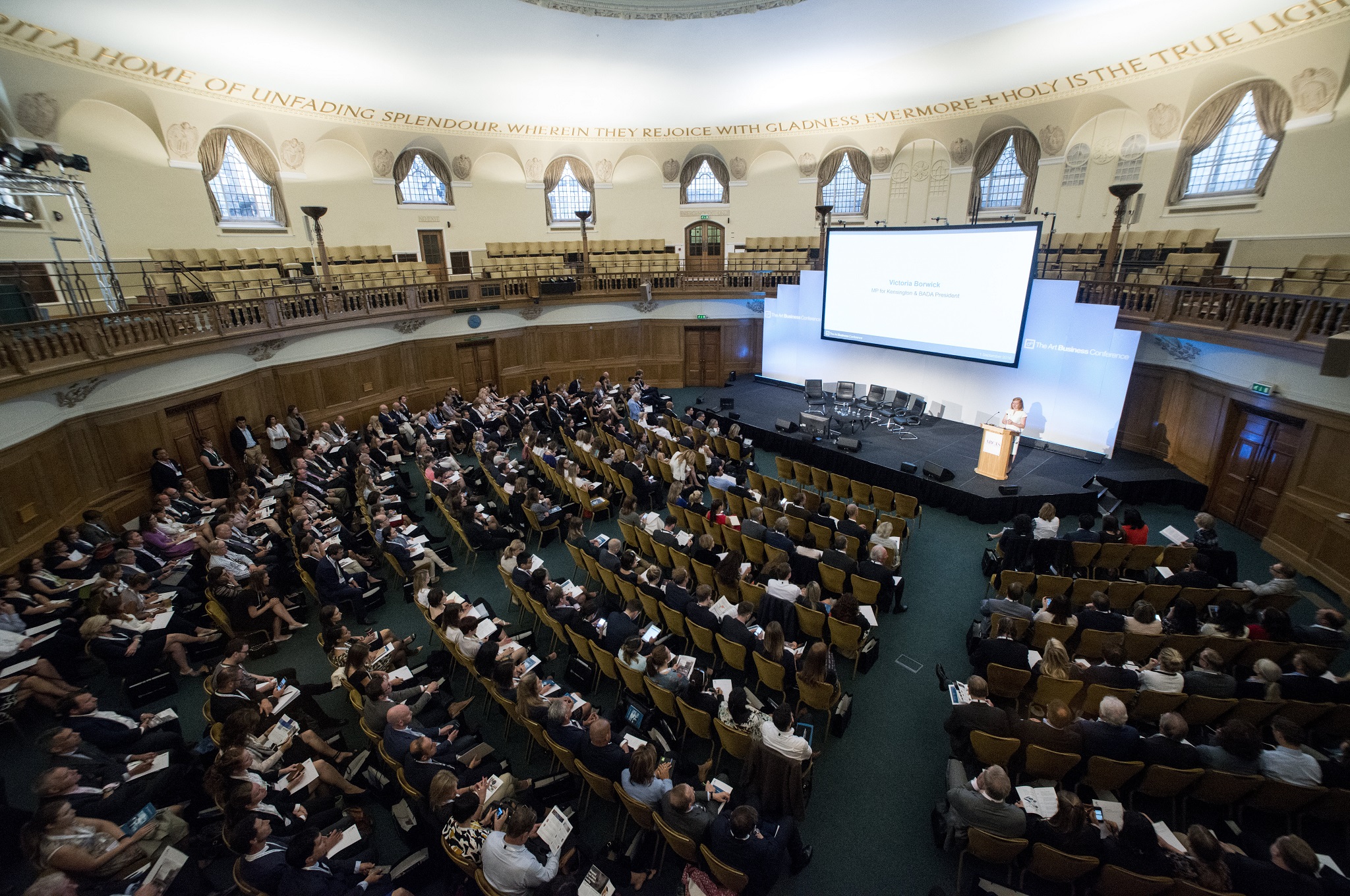 Located in the very heart of London, the Church House Conference Centre in Westminster is a key location for large symposiums and seminars in London. The Assembly Hall can hold up to 664 people and boasts features such as web streaming, live broadcasting and complimentary Wi-Fi. Plus, the circular layout and projection screens create a clear view of what is happening on stage, making it a superb place to hold a conference.
3. The Royal Geographical Society Building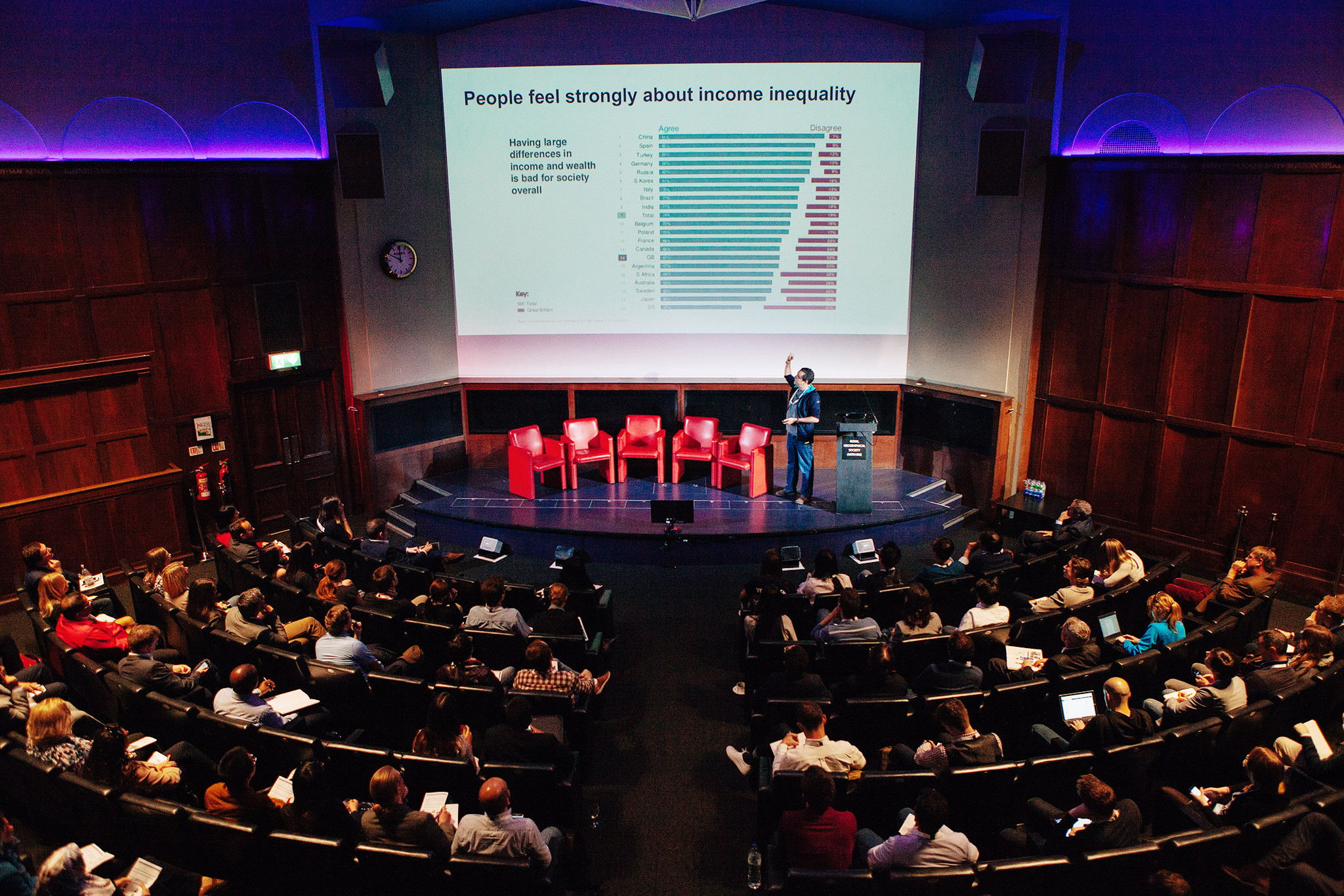 The building of the Royal Geographical Society is the perfect combination of old and new in terms of architecture. The main Hall, with a maximum capacity of 150 people, is hired out regularly for conferences and educational talks. The venue's other two light and airy spaces and beautifully landscaped terrace, overlooking Kensington Gardens and Hyde Park are highly desired for other large-scale corporate events.
4. The Royal National Hotel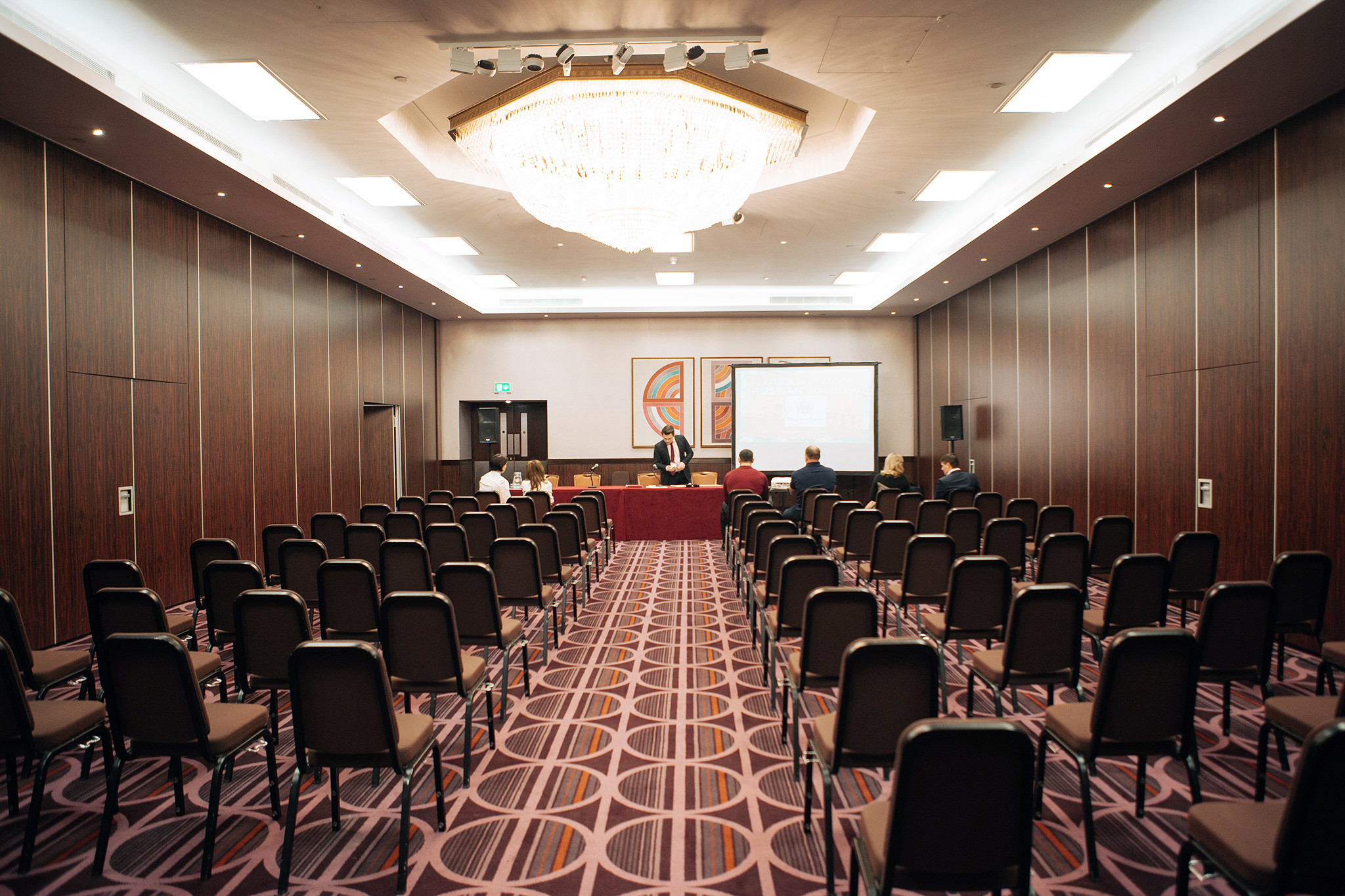 The Royal National Hotel offers large, flexible spaces and excellent technological integration, making it a favourite for conference event hire. Its 1,600 rooms, prime location and travel links are ideal if you're hosting international guests. There's also a traditional London pub onsite, so you can enjoy a few best-of-British tipples to celebrate the success of your event!
5. Hyatt Regency London – The Churchill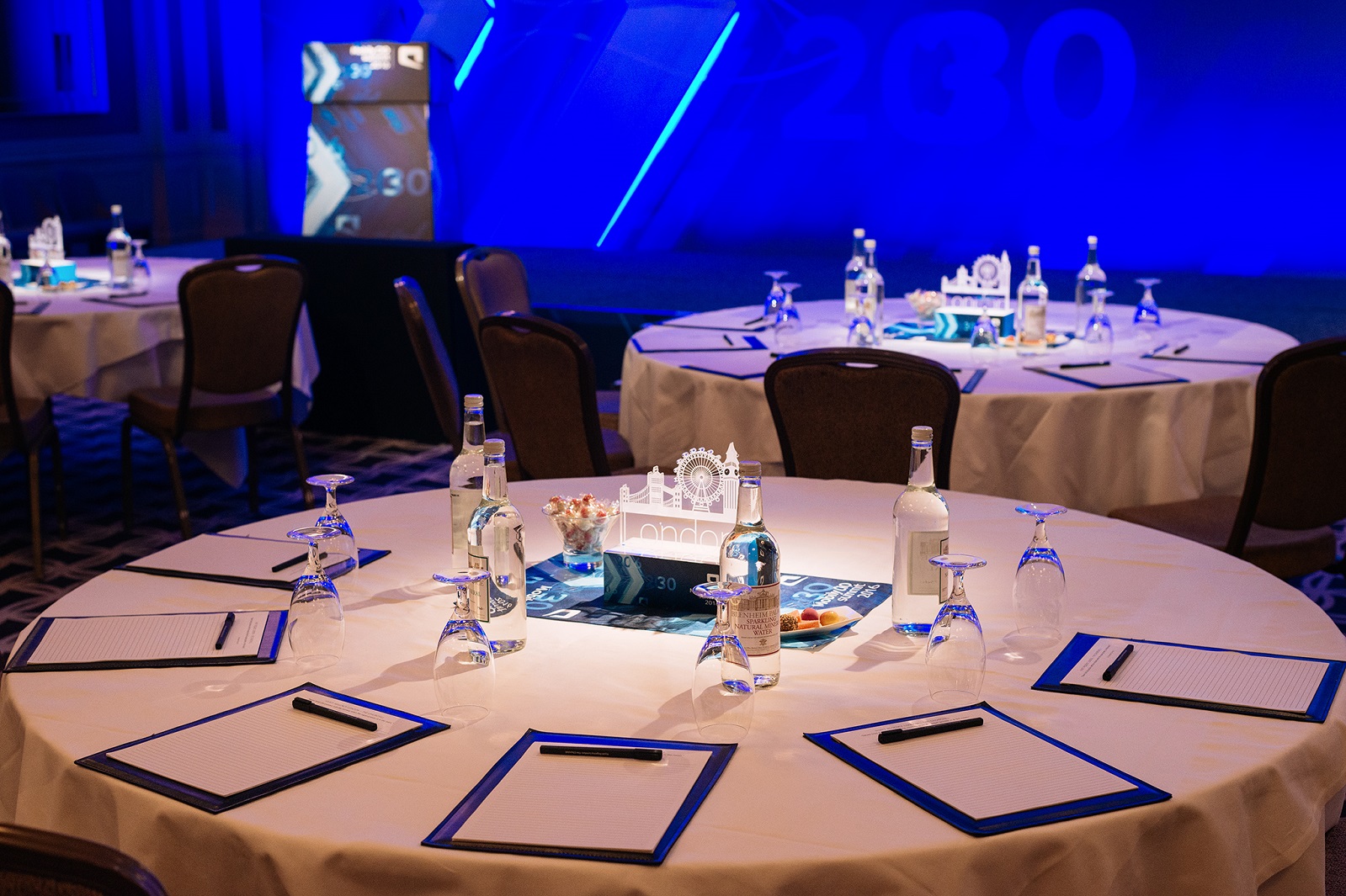 Your business event and The Churchill are practically a match made in heaven. Located in London's West End, this venue provides 671 square metres of flexible event space in the form of 12 meeting and event rooms, including two boardrooms and a ballroom. Other appealing features include a huge selection of audio-visual equipment, award-winning food and top-notch service. No wonder it's favoured by many corporate event professionals.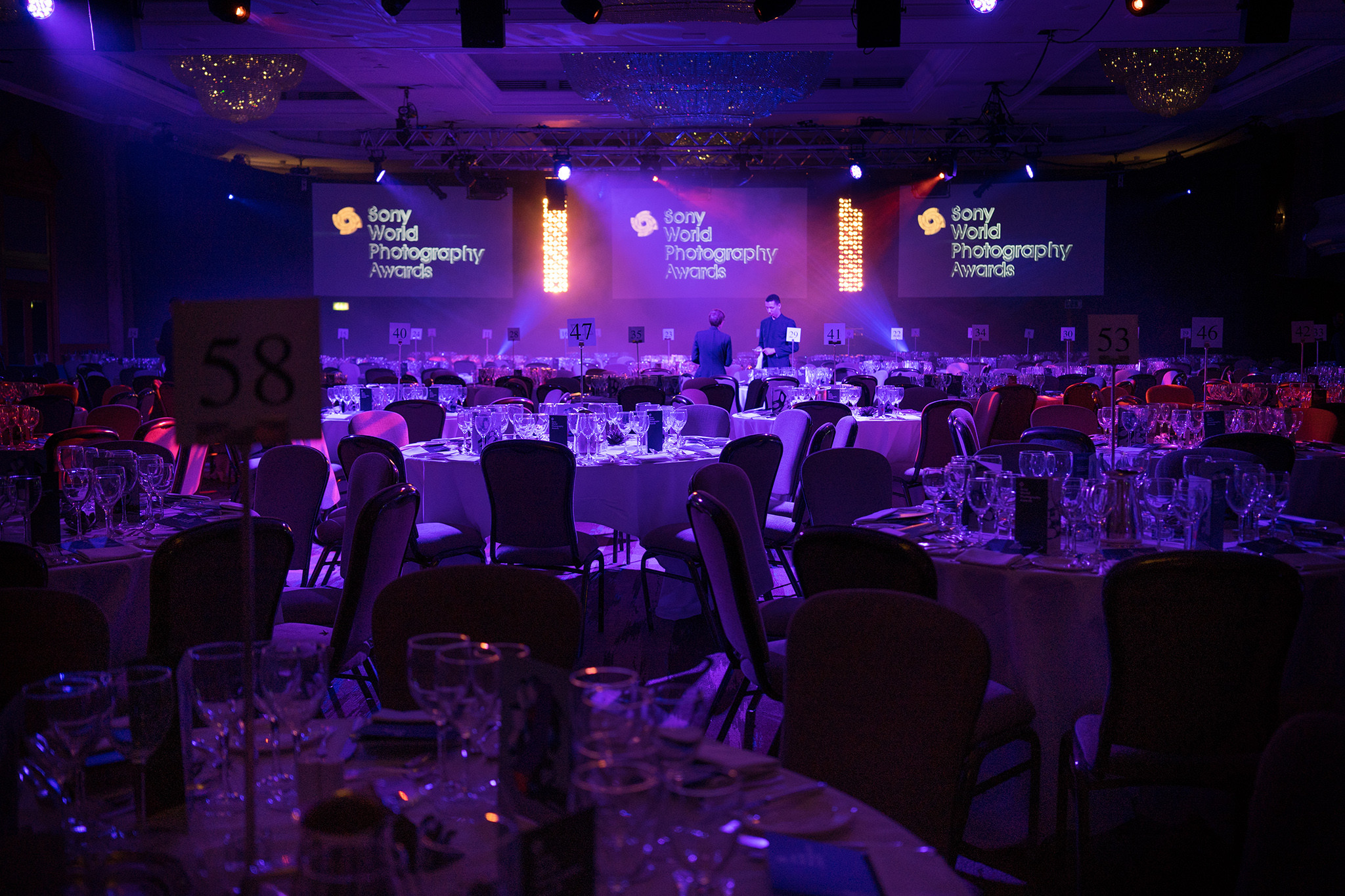 If you're ever an invite-only guest at The Hilton on Park Lane, you know you've made it. The breathtaking views of Hyde Park and Buckingham Palace, talented team of in-house event professionals and wealth of event spaces, which allows for both large-scale conferences small-scale events, all make it a brilliant choice for conferences in London and for those event professionals that want to give their clients a deluxe experience.
7. InterContinental London – The O2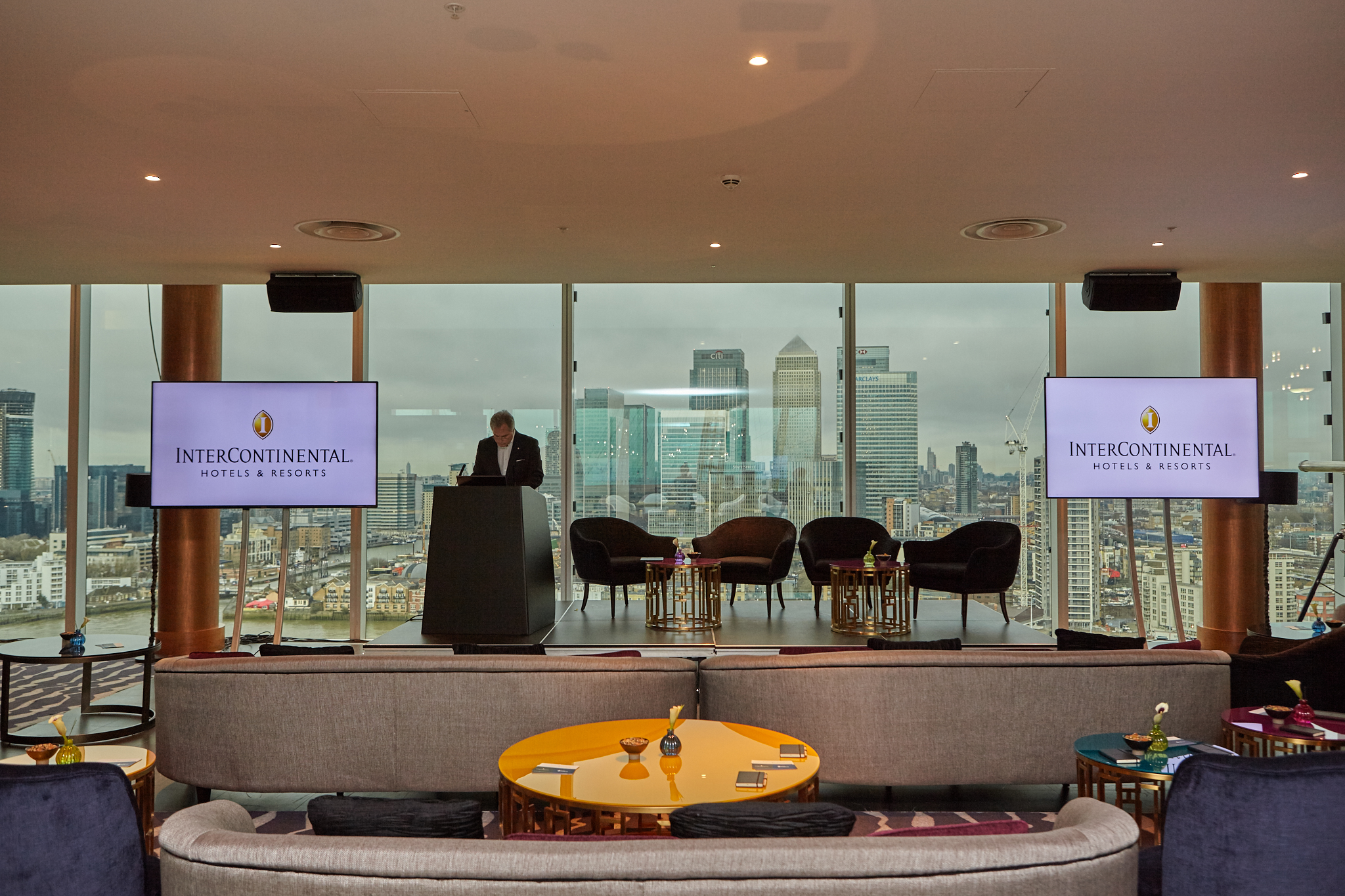 This stunning venue screams professionalism and offers 19 sharply decorated event spaces, gorgeous suites, sensational food and a premium catering service, which are sure to impress your clients and attendees. In addition to this, InterContinental London have their own experienced event staff who are on hand to make your experience unforgettable.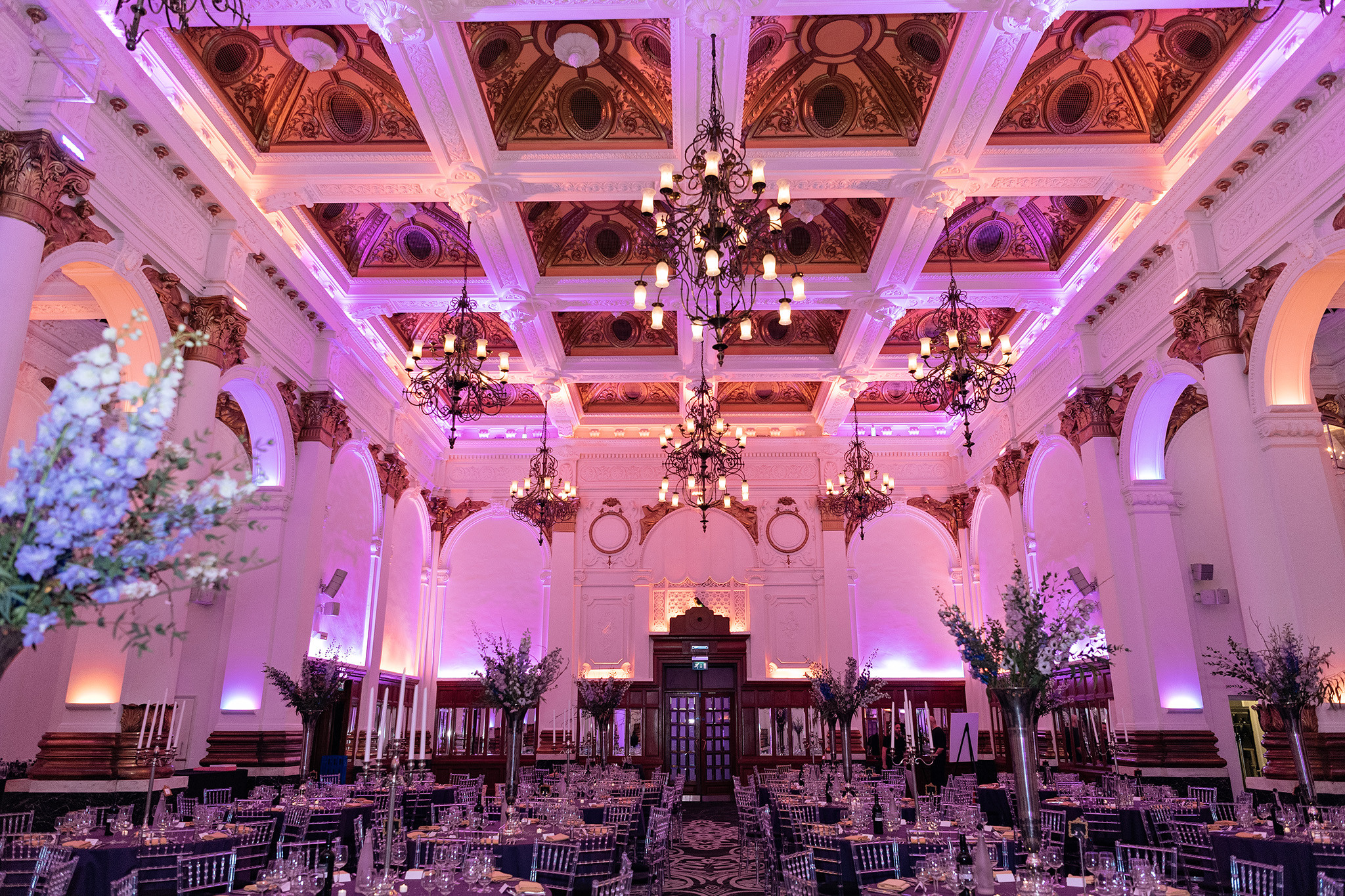 With its magnificent ballroom, a large number of other multi-purpose rooms and its capacity to host up to 1,000 guests, this venue is perfect for exhibitions and conferences. The Victorian architecture still remains and is featured heavily throughout the building, giving it a regal feel. Hosting an event here also allows you to have access to an experienced team of event organisers, simplifying the communication lines between you as a professional and the venue.
9. De Vere Grand Connaught Rooms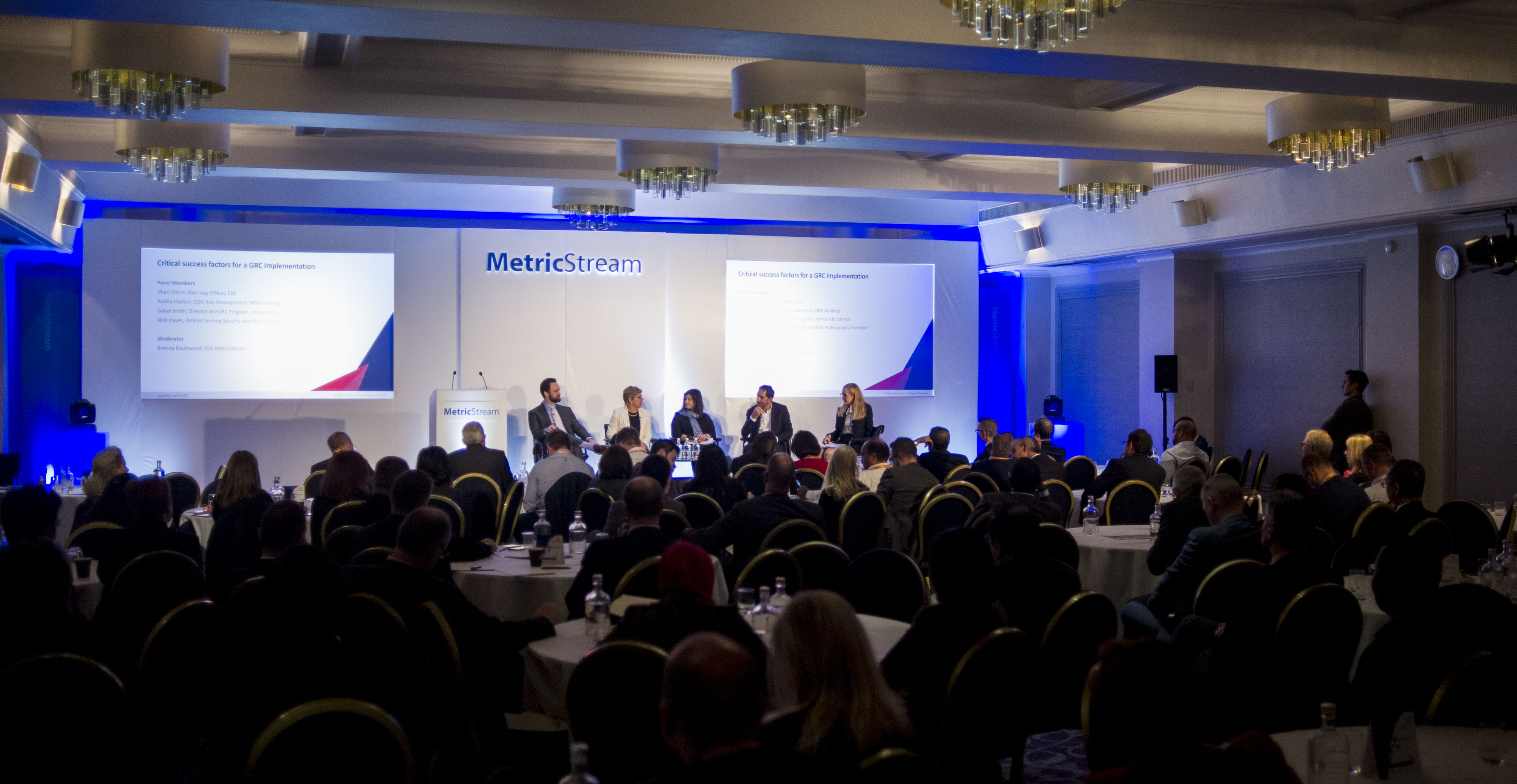 The iconic Grand Connaught Rooms is a well sought-after venue for corporate events. This traditional ornate complex not only offers conference facilities and meeting rooms but also provides in-house audiovisual support for all your technological requirements. Their focus on sustainability, sophisticated AV equipment and comprehensive event planning services help make this facility perfect for your next corporate event.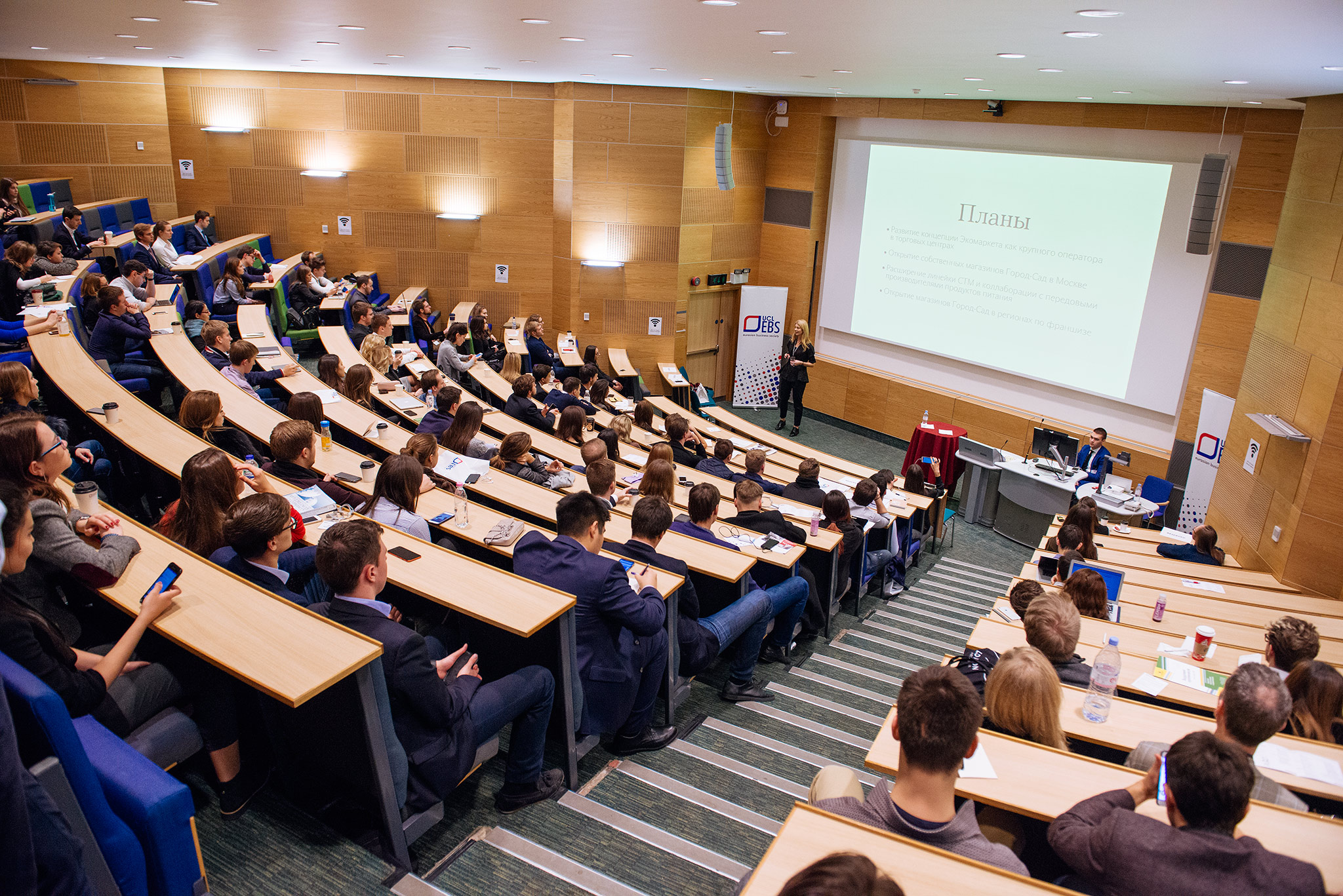 You have the opportunity to hire out UCL's various spaces – ideal for when you want to get a large group of people together for a business event. The Kennedy Lecture Theatre, for example, holds 285 attendees and can be used for a range of purposes, particularly seminars and symposiums. The experienced event management team and catering service are just a few of the perks of this venue.
Splento provides great quality professional photographers, on demand, at a fair price. Our large team of photographers are carefully vetted and experienced to cover all types of events; from dinners, award ceremonies and networking events, to product launches, trade shows and conferences. We work with many event professionals who book our professional services for events last-minute, then have their expertly retouched photos sent to them within 24 hours. Interested in finding out more? Visit www.splento.com.
---
Contact Splento if you are in need of:
Event Photography and Videography