Whether you are a seasoned professional model or just an aspiring hopeful, your Model Headshots are the most important photographs you will ever have taken.
They are the gateway to your career, as your offers (or lack) of work depend upon them.
Since they are key to your success, preparing for your next headshot session is a little more involved than just turning up at the photo studio. You need to begin to prepare well in advance. Here's our list of essential 'To-Do's that includes:
What you should be doing in the 3 weeks before your photo session.

How to make the most of your skin regime.

Dos and don'ts for the night before.

Makeup and hairstyle advice.

Pose preparation.
As with any modelling work, you want to look your best on the day, so let's get started and find out our top professional headshot tips for successful model headshots.
How to take pictures for modelling agencies or clients
The main overriding point to remember is that your model headshot must look natural. 
Both model agencies and clients are wanting to see what you look like, not how you look when dressed up ready for a night out or a fashion show. Keep this in mind when reading further comments below about hair and makeup.
It is most important that you look yourself, as agents and clients alike will be looking at your photos and wanting to find a blank canvas that they can project their image onto.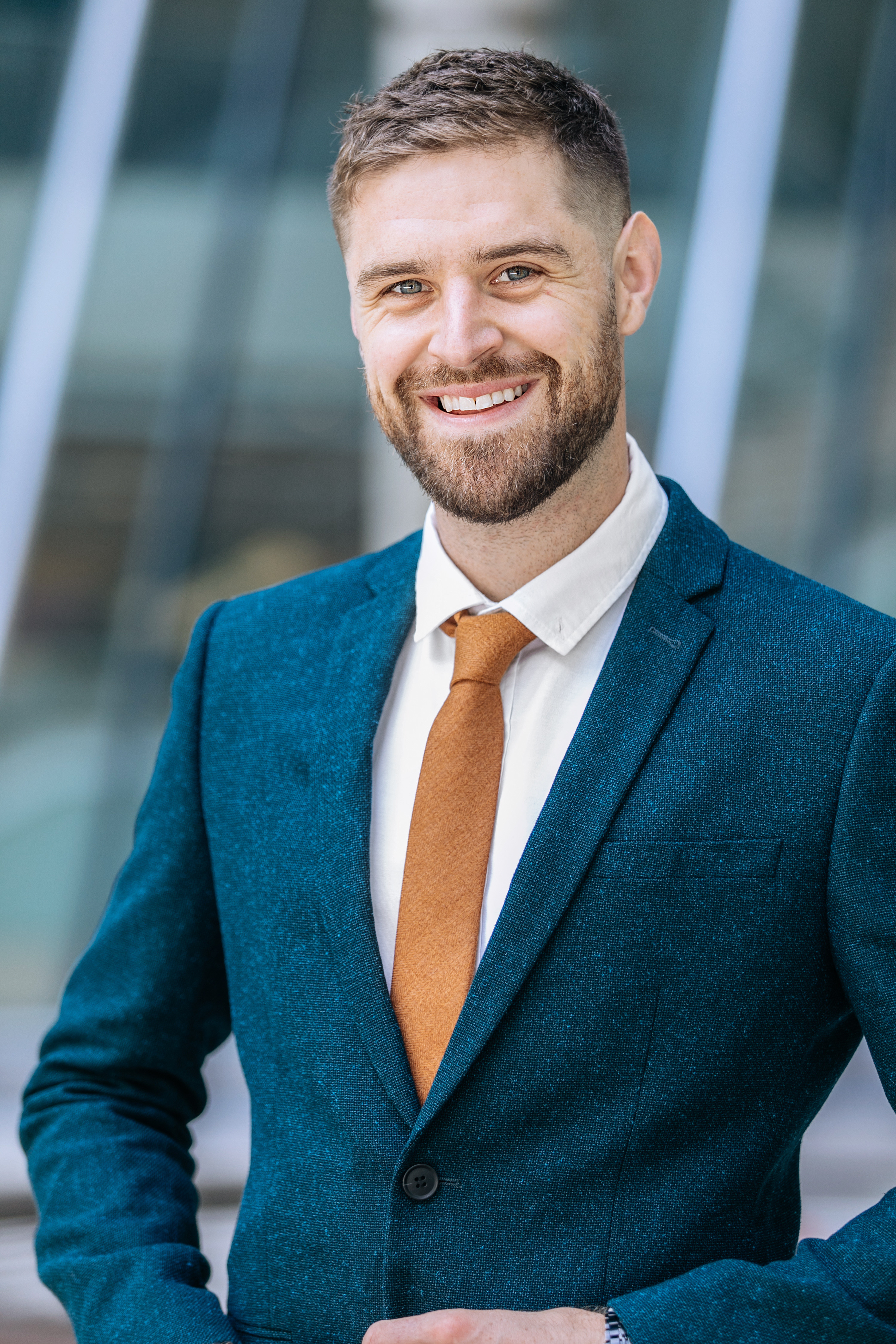 This is much the same as actor or actress headshots – they must reflect the 'real' actor and not a character they might like to portray. So it is with models – the client is looking for a face that they can adapt to the look they want to achieve.
So, in your photos, look natural, be yourself and you will find that this will make a huge difference to the type (and amount) of work that you can be offered.
Professional headshot photographers
Another point that cannot be emphasised enough is to use a professional photographer. Find a specialist model photographer who already has a solid portfolio of work they can demonstrate. Not everyone with a camera can take professional pictures; likewise, not every professional photographer can take model headshots.
Like any other aspect of professional photography, it's a mixture of technical skill, understanding of the required result and experience, and you need someone with all three.
There are countless articles written that suggest it's OK to start with a few selfies, but modelling is a challenging work environment and you need every advantage you can.
Prices for a good professional are not like they used to be (more info on this later) but if you know where to look, a specialist model photographer can be within anyone's budget, even if they are just starting their career.
There's no longer any reason to rely on a friend or family member who has a camera but doesn't have the necessary experience to know how to use it properly. 
You need a professional modelling portfolio book and you don't need it cluttered with amateur photographs which do no-one any favours (least of all you).
Your countdown to modelling success
You have your photo session booked, so now we need to look at getting ready for it. Start preparations well in advance – there's a lot to think about – but it is all worth the time and effort for the ultimate modelling photo in the end.
3 weeks before the photo session.
If you need a haircut, then now is the time to organise this. It takes at least two weeks to 'grow into' a new cut, so this is not something to leave until the last minute. A fresh haircut one or two days before the photo session will show.
Also, if you are having a professional hairstylist and makeup artist attend you on the day of the photo session then they need to be booked now (if you haven't already done so).  This is something else you shouldn't be 'trying out' on the day; as far as possible, use professionals that you have worked with before and who know you and your style.
Some photographers have their own stylists but use your own whenever possible.
If you are taking care of your look yourself, then read this article for some great advice on hair for headshots. 
You can also read this one for some headshot makeup tips. Although you want a natural look, this doesn't mean zero makeup. But remember it is there to add a little something, to enhance, not mask.
Generally speaking, men shouldn't wear any, although a little bronzer is acceptable if subtle. Translucent powder is OK if you need it to cover up sheen from oily skin.
2 weeks before.
Unless you already do so, now is the time to kickstart a skincare regime. Your skin needs to be as flawless as possible on the day. Yes, much can be done with a good photo editor, but you want to start with the best images possible in the first place. You should already know your skin type and what treatments serve it best (cleansers, moisturisers, etc), so get started and don't miss a day. The sooner you begin the better.
If you are planning to get your eyebrows done, then it's time to make that appointment also.
And two weeks before is also the time to start a better sleep regime – this is one of the most important items on the list that cannot wait until the night before.
1 week before.
At least one week before, you should be picking out your wardrobe. You should have a few changes of clothes for variety but avoid 'busy' patterns and bright or clashing colours, which can affect the camera and distract from your face. Agents are looking at you, not your clothing.
Go for solid, neutral tones; one or two layers. Avoid dressing in a specific style or fashion. Fashion dates quickly and can soon render your photos unusable.
If you dress in a particular style, you force the agent or client to see you in that way, and it is difficult for them to then imagine you in another setting.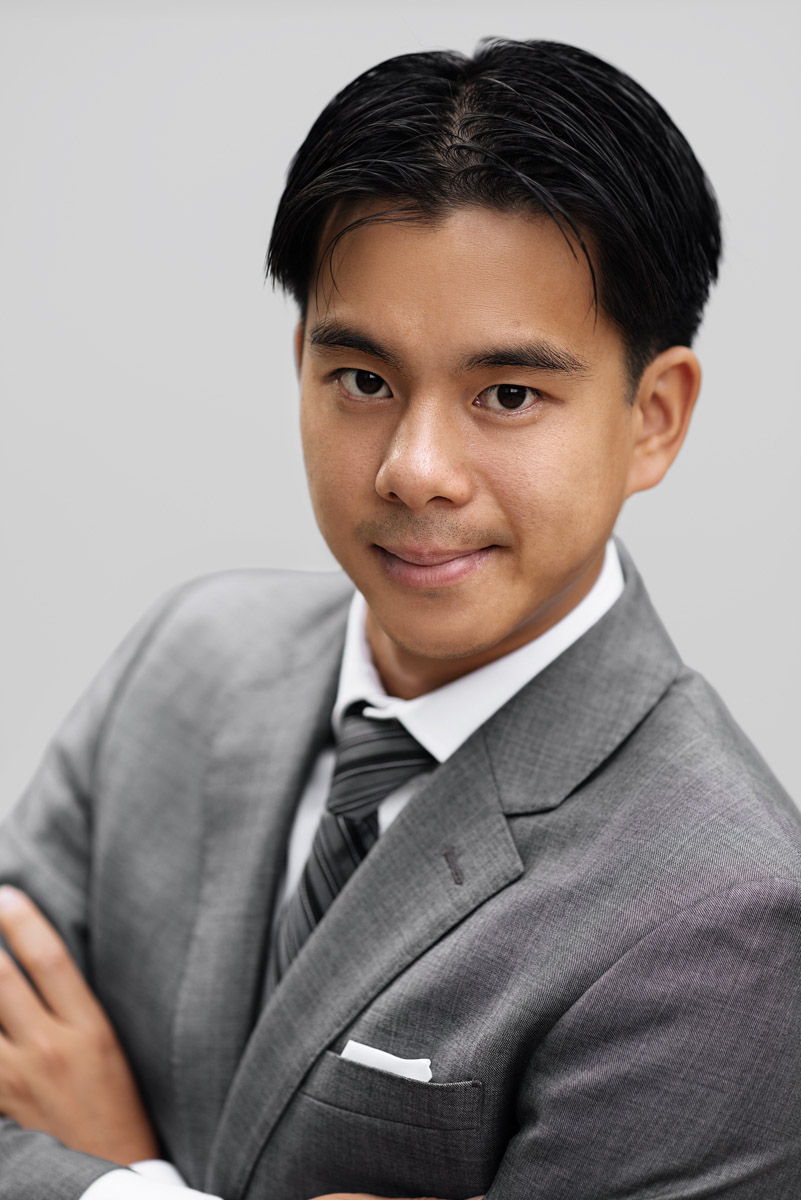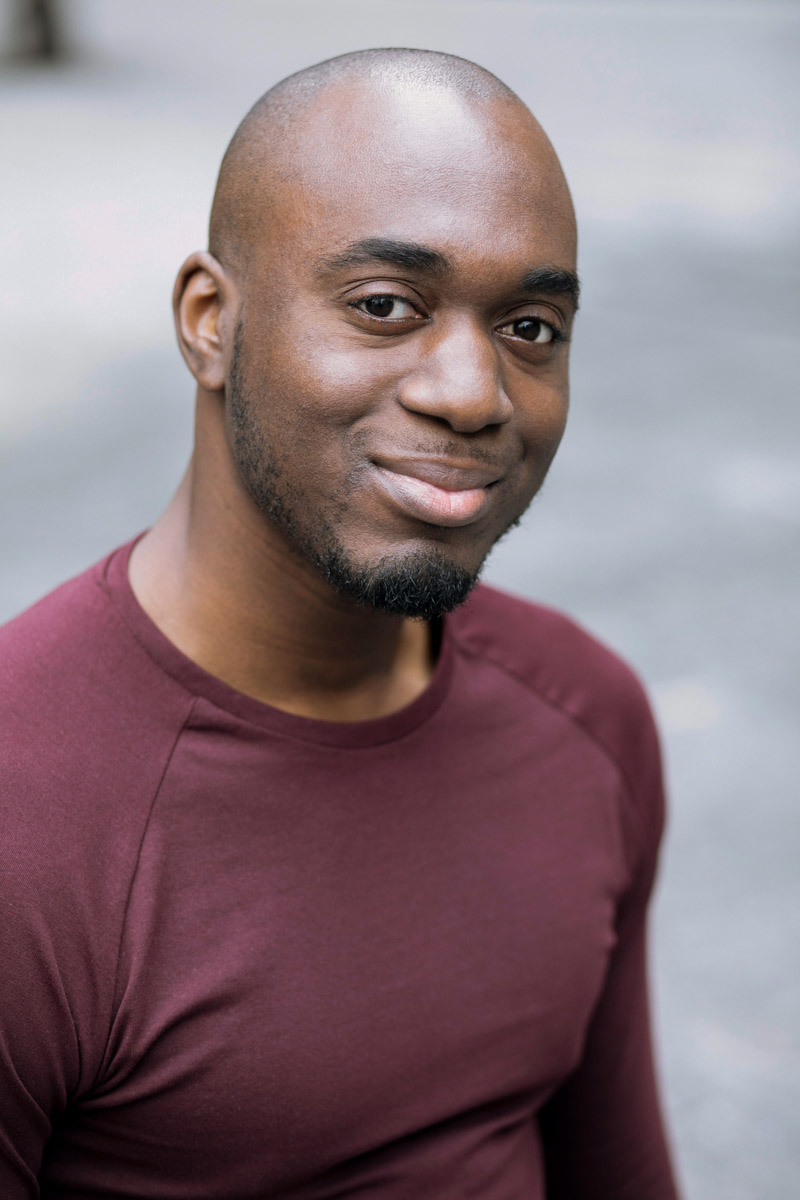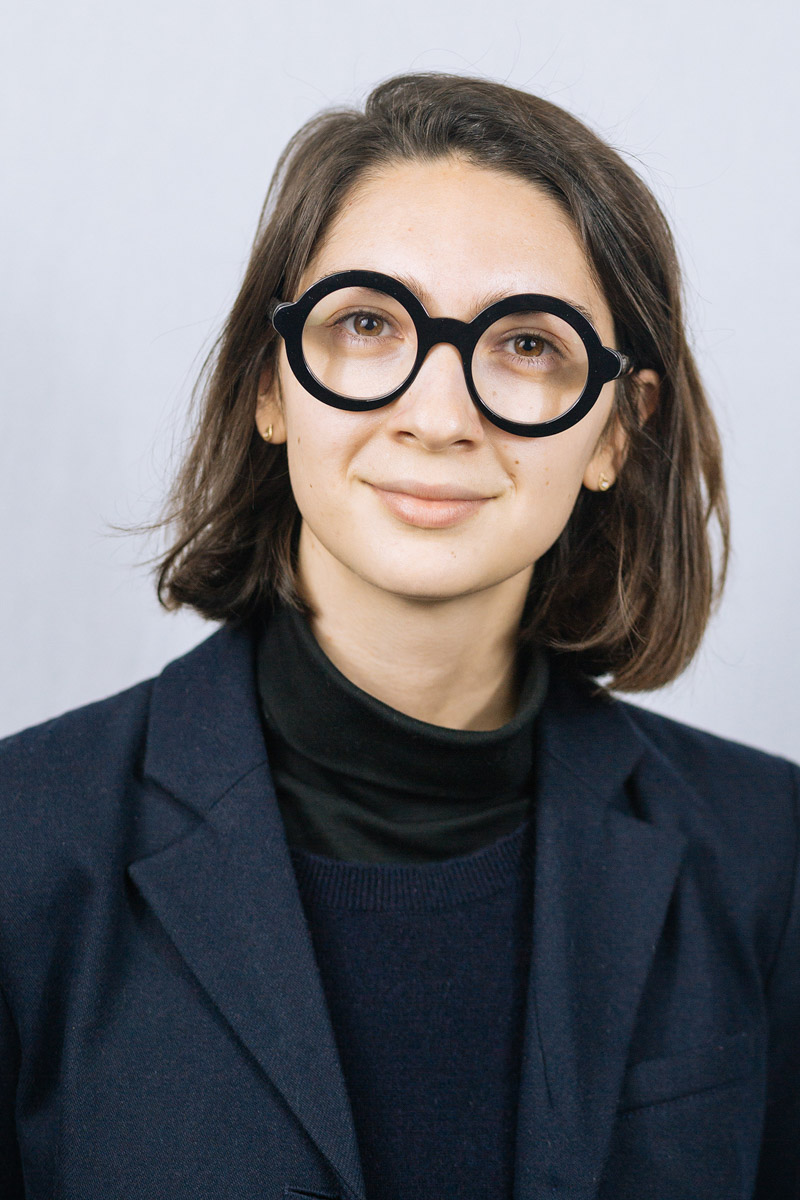 Take a few moments to study the photos above. Which one do you think is the best model headshot of the thwo?
Although all three images are professional headshots, for modelling purposes, the second image is the clear winner.
With the first photo of the young guy, once you have seen this image, it's hard to imagine him not in a suit; it defines him and puts him into the 'professional image' pigeonhole.
In both of the other photos, the models are not doing this to themselves, but it is interesting to note that in the photo of the girl, the glasses are obstructing her face to the point that it's difficult to get a mental picture of how she would look without them. It's another problem for a model photoshoot – so remember not to accessorise either, remember the client is looking for a face to define themselves, not one that is already defined by clothes or glasses.
Still, with one week to go, you should be teeth whitening, if you have planned to. This can be done with an at-home kit (there are a few reputable brands) but the best method is to go to your dentist for advice. That way, you know you are using a safe product and additionally, you will be getting custom-made trays that do fit your teeth properly.  The process usually takes a few days (or nights) and you want this done and out the way, as it can leave your teeth rather sensitive for a few days afterwards.
The day before.
The day before your photo session – rest! You have just spent the last two weeks preparing, so don't spoil all that but rushing around overworking, stressing, and generally undoing all the hard work you have put in up to now.
There are still a couple of things to do, though.
Final preparations on your wardrobe can be done today (pressing clothes, hanging in suit or dress carriers). Check all your clothes are ready.
Wash your hair (don't use any product after, especially oils), shave and remove any old nail varnish.
Practice some poses in the mirror – you can quickly figure out what works for you and what doesn't. Do you have a 'best side'?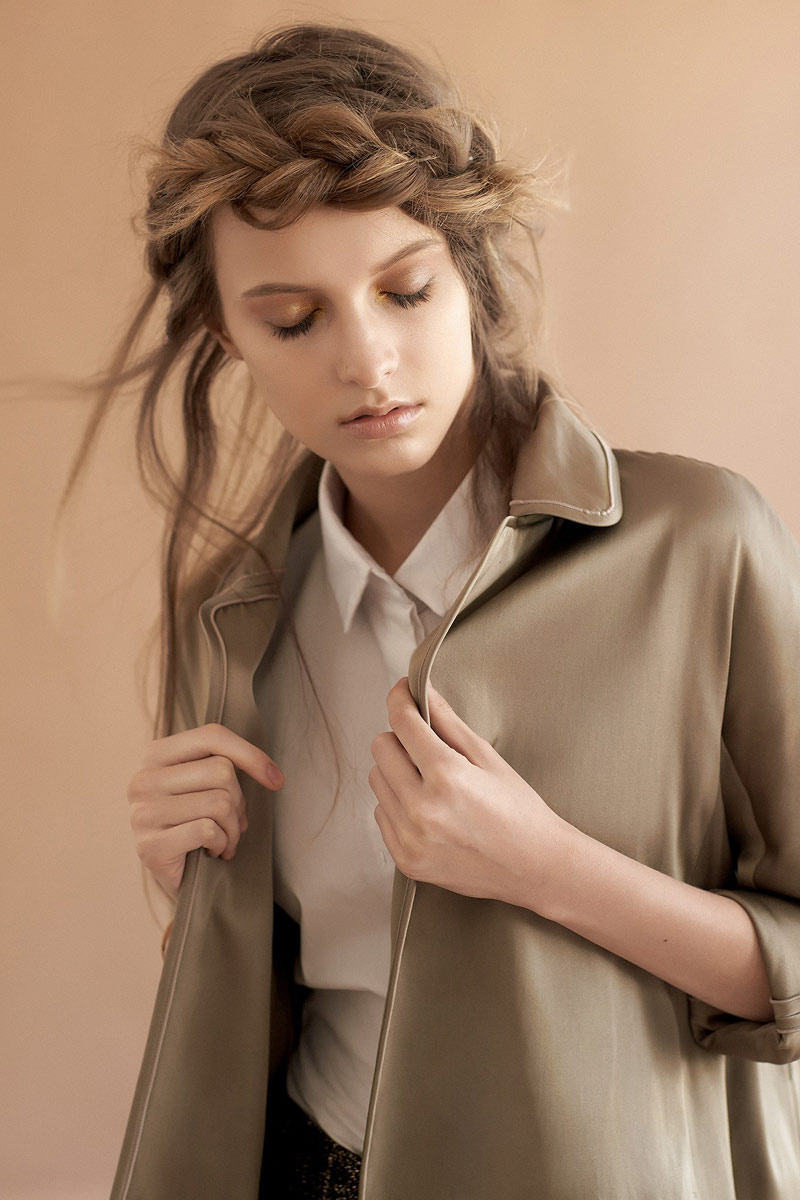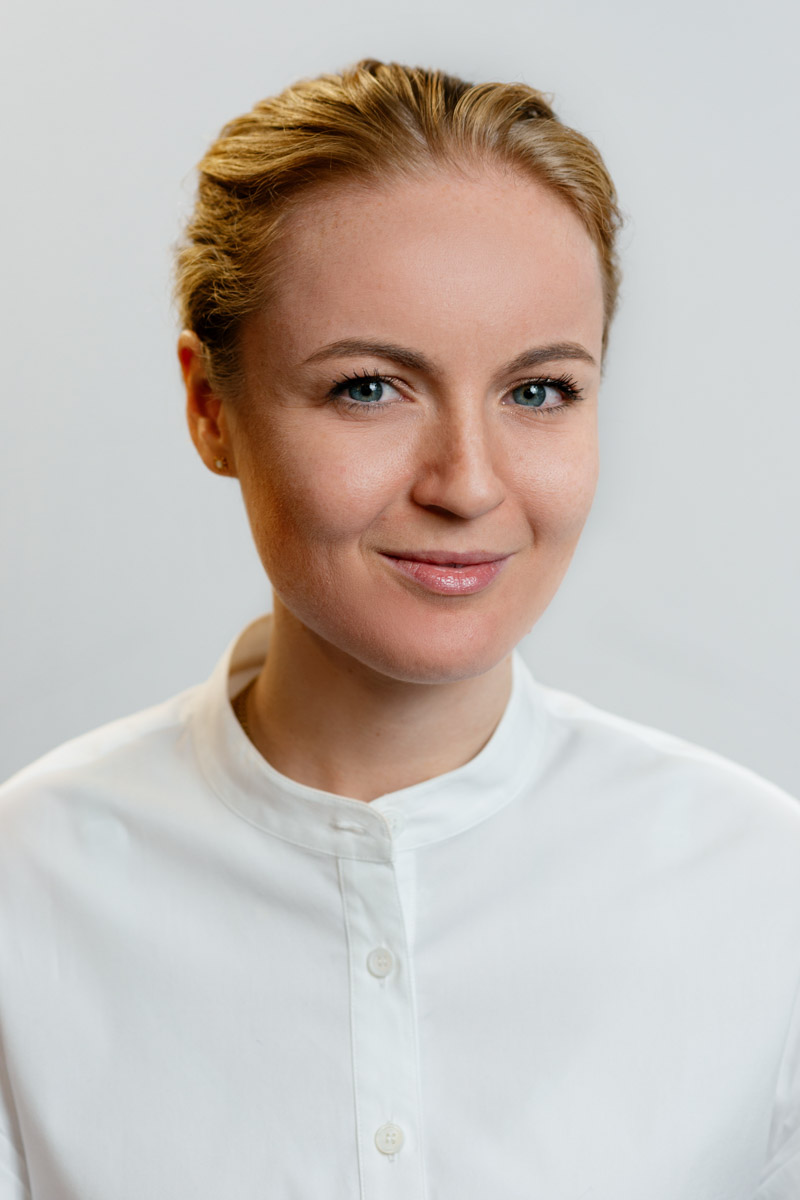 Do you have a preferred pose? Which of the above is your favourite?
You don't want to be just staring blankly into the camera lens – there should be a strong message coming from your eyes, which conveys something of your character. A good photographer will spot this and capture it (another reason you need to use a pro).
You can look up some modelling portfolio websites to get some ideas to try out. You can also read this for some more headshot posing tips.
The other thing to do is pay attention to is your eating – make sure you eat well at all mealtimes and drink plenty of water. As we all know, water is great for the skin, and good hydration will plump it up and make it look fresh.
It really should go without saying but avoid all alcohol.
Finally – get a good night's sleep! Like many of the items on this checklist, don't leave this one until the last minute, you should have been sleeping well for a couple of weeks now, but the last night is especially crucial.
On the day
Once the big day arrives, have a good breakfast. Modelling is hard work and needs concentration, so you don't want to be feeling faint due to hunger.
Drink more water and leave the house in plenty of time so you arrive at the photo session calm and fresh.
Last but not least – enjoy the experience!
So there you have it. There's quite a lot of preparation involved in making the most of a model photo session, but you deserve to give yourself the greatest chance of success in your career, so it's worth the effort.
As we have already discussed, your headshots should look like you; you will need to get them redone every few years (or after a major change in your appearance). 
Professional model headshots do not need to cost the earth. They are within reach of the tightest budgets these days. Splento, for example, has experienced professional headshot photographers for a fixed hourly rate – just £99 – which includes retouching and editing.
Take a look now at their portfolio for some amazing headshots
Discover how to make your own booking for a headshot photo session.
What are your opinions on professional model headshots? Have you seen a model photo that you thought was absolute perfection? Comment below and tell us about it.