Product photography has come a long way in recent years and the biggest changes have been in technology.
But we're not even talking about camera technology here (that's a whole other subject of its own). The technologies we are discussing here are the photographic extras and – just as important – recent developments in the associated software.
In this article, we are looking at automated product photography for eCommerce and, in particular, 360-degree photography.
What is 360-degree photography?
In a nutshell, 360-degree photography (sometimes referred to as 3D product photography) involves taking a series of photos of a product from every angle and then adding them together using computer software so that they display as one seamless rotating display. In this way, the viewer can literally look around the product, almost as if they are physically examining it.
The advantages of this for eCommerce sites are clear. Being able to display your products in the manner is far more interesting and even somewhat mesmerising.
And add to this that a growing number of eCommerce platforms are accepting 360 product photographs on listings – now is the ideal time to get ahead of your competition and create your own catalogue of 360 products.
The finished images are not strictly photographs, they are more akin to mini videos which can, in some cases, be controlled by the viewer on the web page.
Formats for 360-degree photography include standard MP4 video, Animated GIF, interactive MP4 video and HTML5. It is these last two formats that allow for user control, such as mouse-controlled dragging left-right and zoom.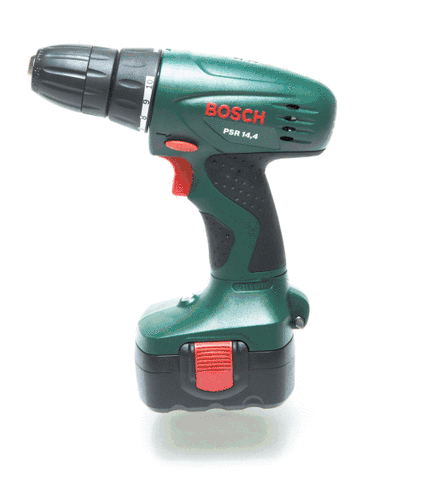 Source: Wikipedia
How to take 360 photography
You may have come across a form of 360 photography with iPhone or another mobile. Popular on Facebook, these are scenic views created by the user moving their camera phone around to photography a panoramic landscape.
This type of 360 photography is also used for photographing rooms by real estate companies.
360 product photography is different. To create a 360 image of a product, the item is placed on a turntable which rotates, and the camera remains static, taking multiple shots.
For smaller items, it is generally considered that up to 72 images are required to create a smooth final animation of a product, but larger items will often require more.
As with most eCommerce platforms, a pure white background is usually required, and this will mean post-processing of the images. Unlike a single image, batch processing multiple images for a 360-degree photograph can take some time, and it is usually more cost-effective to have this done professionally.
Once the images have been retouched, they are ready for 'assembly'.
360 product photography turntables
Turntables for product photography come in all shapes and sizes – from tiny ones for jewellery and other small items, right up to ones large enough to carry a full-size mannequin or even a live person.
For a professional result, the smaller turntables will usually be mounted within a lightbox which will reduce the amount of post-processing required on each photograph.
Larger turntables will usually need a full studio set up with a full-size sweep and professional lighting.
Take a look at the ultimate guide to product photography for a more discussion about studio requirements.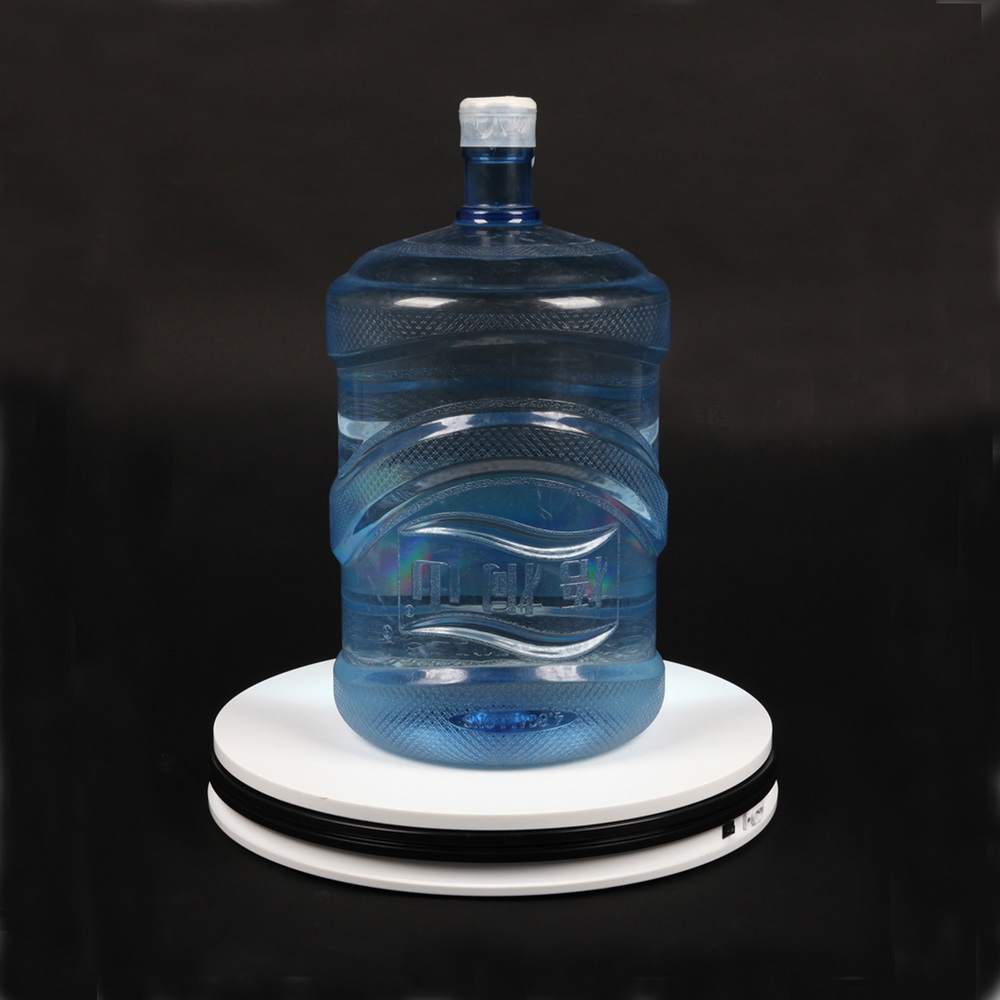 360 product photography software
Once all the images have been created and retouched, computer software is then used to stitch all the images together to produce the final animation.
As with the turntable and lightboxes, there are many options available on the market and each one has their individual strengths, whether it is options for output format or simplicity of use.
There are also different styles of 360 imagery and your software choice may dictate which you can produce.
The three options are:
Single row (the image spins left-right only)
Multi-row (the image spins left-right and up-down)
Twin axis (the image can be fully rotated about 2 axes, as in the drill image above)
Some software will also allow for multi-position shots. If you have a product that opens/closes (i.e. a handbag) then this animation can be added in as an extra movement, controlled by the viewer.
Ultimately, however, all these software alternatives perform the same function, which is to generate the finished animation in the format you need to upload to your eCommerce store platform.
---
To make the most of 360-degree technology, read how to get the best 360 product photography.
If you need more detailed advice on 360 product photography, turntables, or software, then get in touch with Splento today, who will be happy to help you.
Alternatively, they can do all the hard work for you if you prefer!
Professional product photography for eCommerce is not the huge expense that it once was – even with 360-degree imaging. Call Splento for price information or take a look at some of their existing product portfolios.
If you already have the ability to shoot 360-degree images yourself, Splento also offers an edit-only service which will have all your images retouched and delivered back to you in just 24 hours.
360 product photography is about to become the standard in online product sales, so make sure you are ahead of the crowd and start creating today!
---
Contact Splento if you are in need of:
Event Photography and Videography