LinkedIn has features for networking for professionals that are as easy to use as Facebook. Great for making new contacts as well as keeping in touch with colleagues past and present, it is one social media platform that demands your best profile picture!
Keep in mind that a stand-out photo can sometimes be the only difference between making a great impression and making a poor one. 
Have a look at your current picture and ask yourself the following questions:
Does it look like you?

Is the image clear?

Does it make you look awesome?

Would

you

want to work with the person in that photo?
If the answer to any of those questions is not a resounding 'Yes' then read these 6 top tips to achieve the ultimate LinkedIn headshot.
The Importance of a Professional Photo for LinkedIn 
The oft-quoted adage is quite true – you never get a second chance to make a first impression. And that is just as true on today's social media platforms. So when it comes to your career or profession, it should be quite natural to want to do the best you can to make that first impression count.
Writing about the importance of having a profile picture, LinkedIn themselves say that you will get "21 times more profile views and 9 times more connection requests" if you use a profile picture.
If your profile picture can introduce you to your next employer, then it stands to reason that you want it to be the best it can be.
And above all, make an effort. This is your professional calling card; if it's not a professional-looking photo, then you are advertising the fact that you couldn't be bothered. Perhaps that new employer will pass you by and keep looking for someone who is.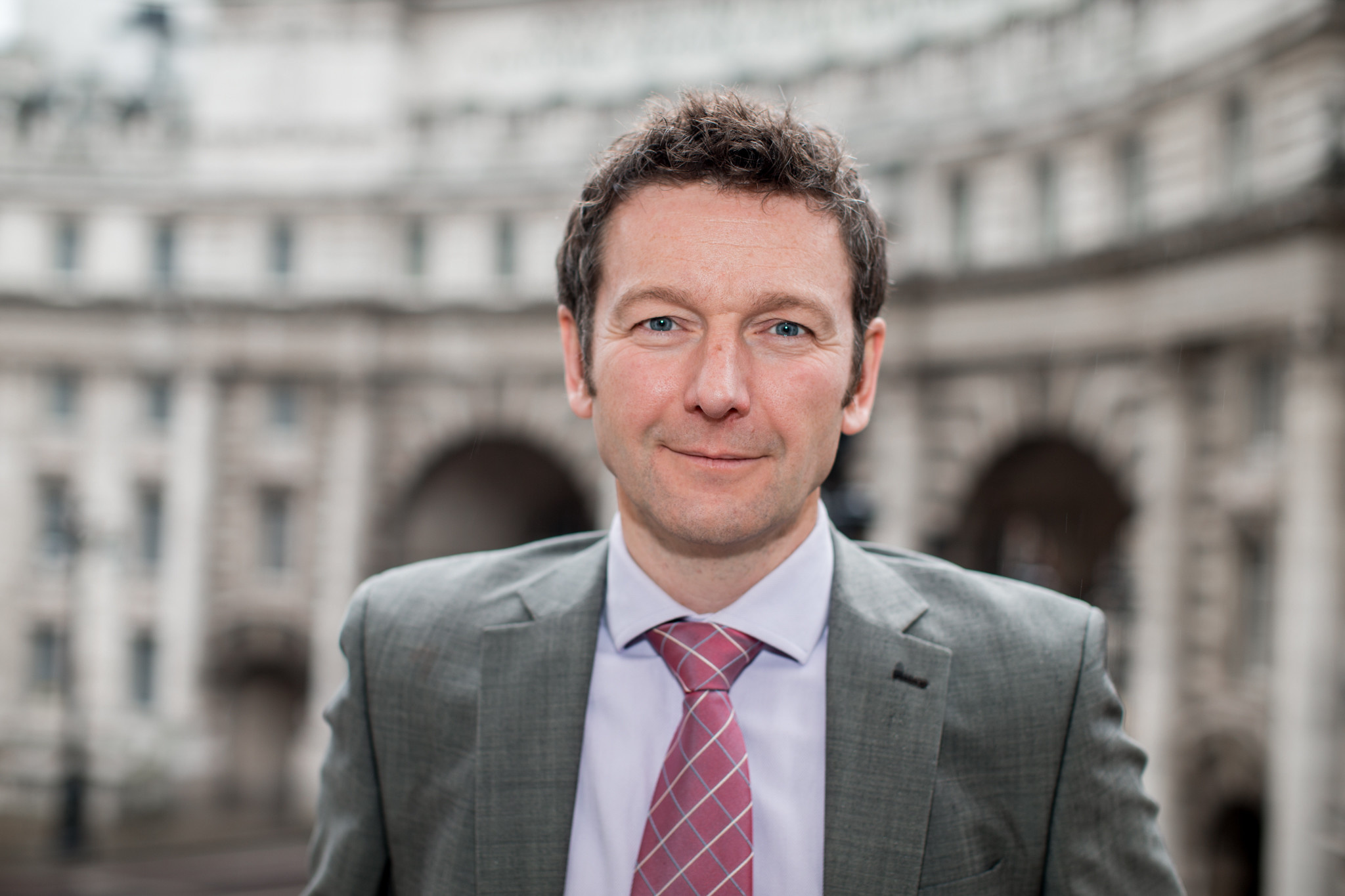 The LinkedIn Profile Picture Size
Let's be honest – it's not a huge space; and with an ever-higher percentage of web-browsing being conducted on mobile devices, your headshot photograph has got to maximise the small amount of space that you are given.
Therefore, for your LinkedIn photo, it really does matter that the image you use squeezes every advantage out of the available space that it can.
It's essential that you come across as professional in the photo, so a headshot is a must; try to fit anything else into that tiny space and you will disappear! On an average size smartphone, the profile image is only around 20mm; not a lot of room to make the big first impression that you want to.
Keep it simple, go for a headshot (chest-up is better than just a head – they always look a little…disconnected) and with a small amount of space around your head (LinkedIn will crop the image when you upload it, remember). This also allows your face to stand out from the background.
Make Sure the Photo Looks Like You.
The best pictures look like the person the photograph is of. This may sound obvious, but how many times have you looked at a photo of someone you know on social media and had to look twice to make sure it is them?
The camera never lies. Perhaps – but it can distort things a little.
One of the key features of your profile pic is that it should look like you. Have the photo taken face on (or at a slight angle), without filters and never use a 'selfie'. Avoid sunglasses and other objects that distract from your image or covers your face.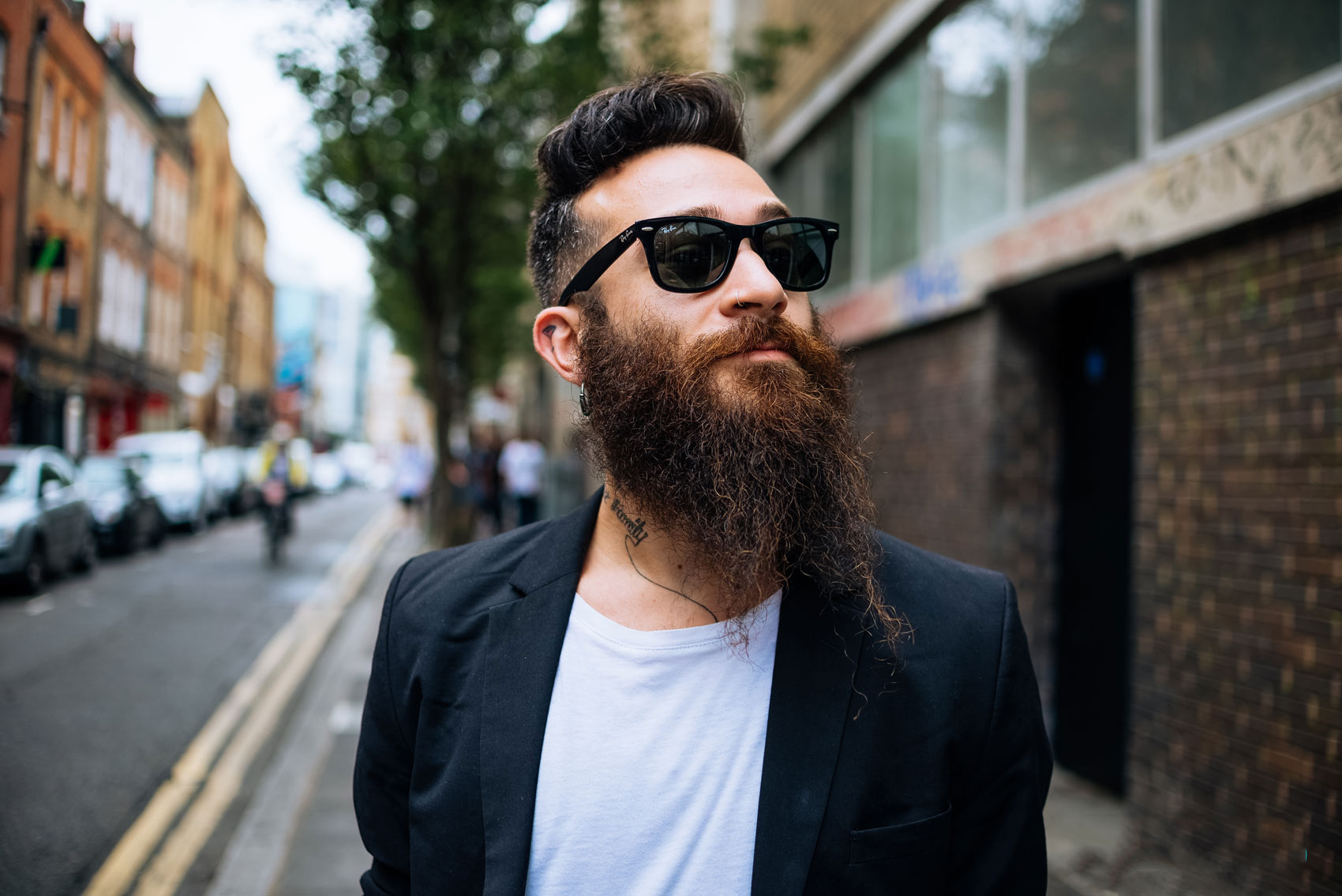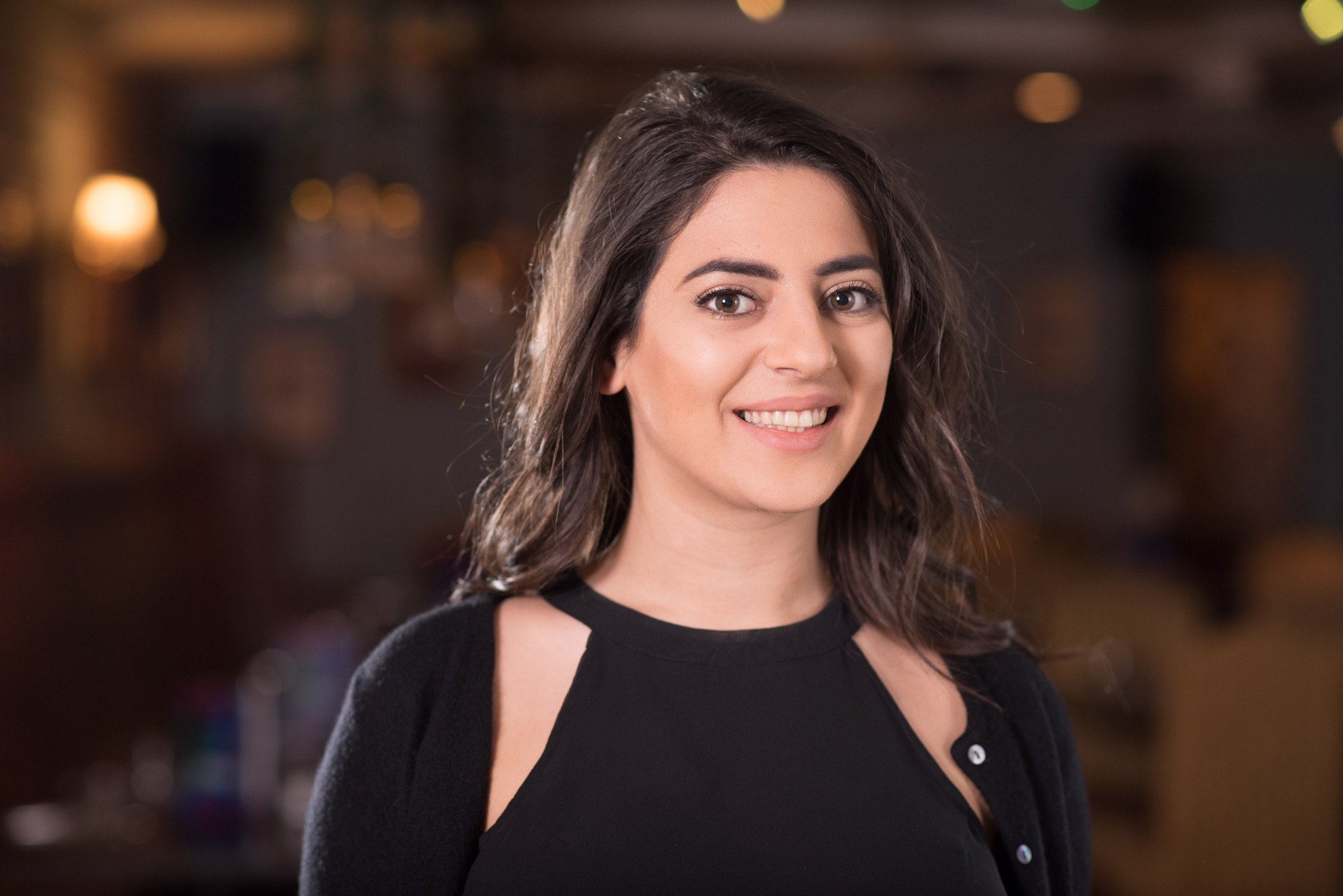 At this point, in your opinion, which of these photos would make a better LinkedIn photo?
There is plenty of research that indicates an uncovered face, looking to camera, makes for a more trustworthy appearance. Read this article about social media photography for more details.
Selfie photos are usually taken on a smartphone and the big problem with this is that the camera is too close to your face. You will always end up with distortions of some of your features (nose too big, ears too small, etc.). This is a combination of the distance from your face and the type of lens usually installed on hand-held devices.
Selfies aside, also avoid cropping an existing photo of you with others in it. You will either get a 'floating limb' from the person next to you or else you will have to crop it so tight that you look odd. These types of photos stand out a mile when used on LinkedIn, but not in a good way.
Relax, smile and show your best side. Read this article for more great tips about how to look your absolute best for your photograph.
What to Wear for Your Profile Picture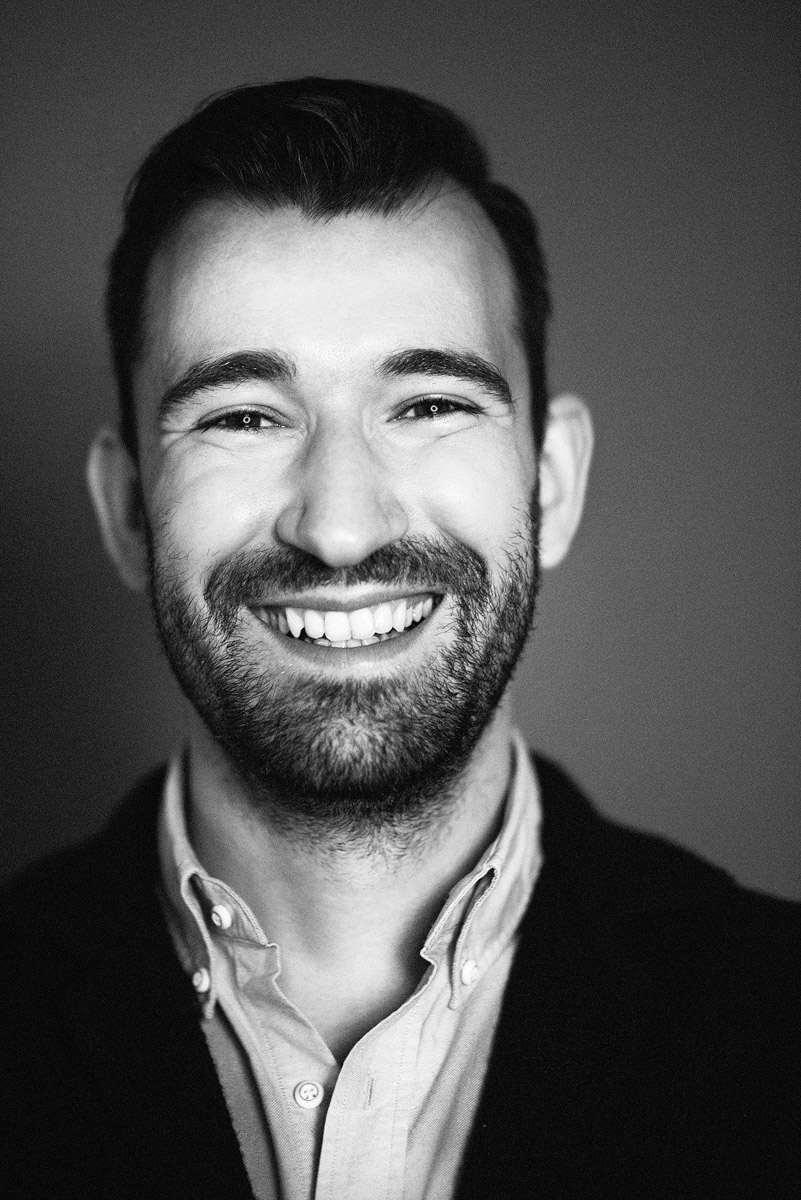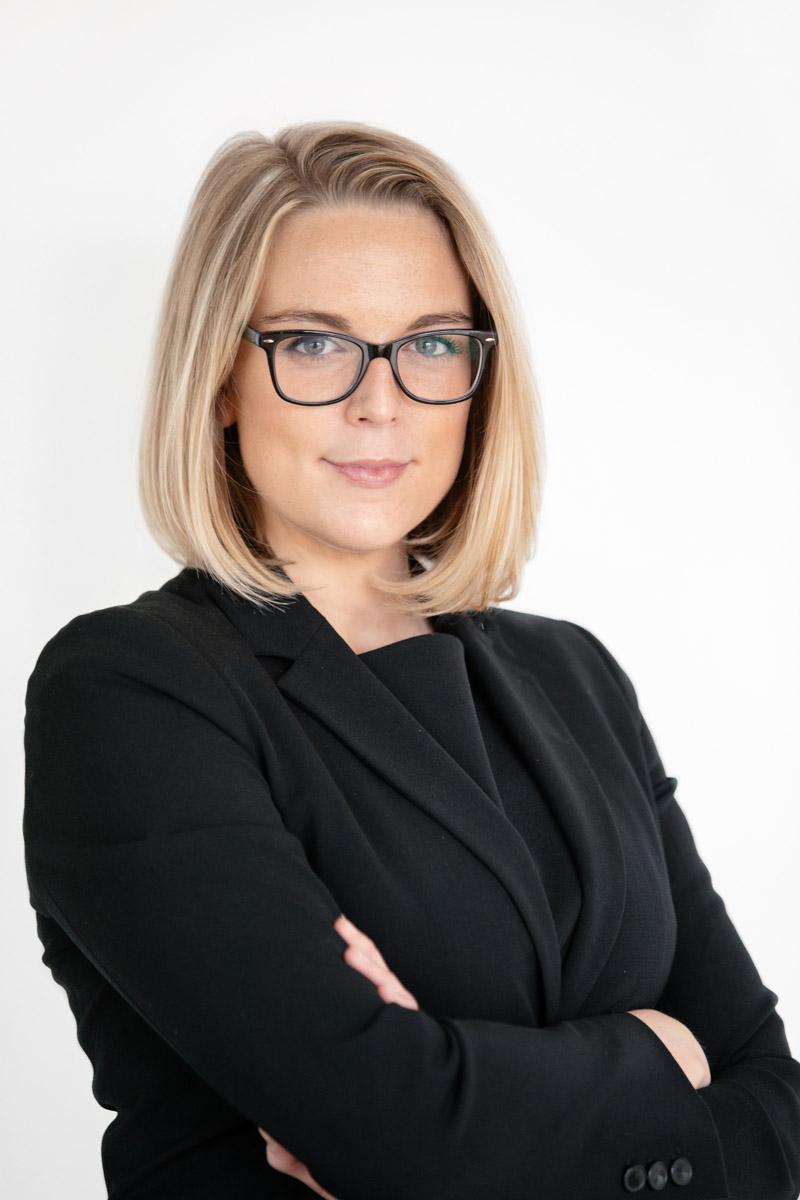 The best advice for a professional-looking photo is to dress for business, but unless you work in the City, you don't have to dress for it.
Smarter, or smart/casual is usually right; clothing should be muted, neutral colours – no pinstripes or jazzy patterns that will upset the camera – and preferably 2 layers (ie. jacket and shirt), which adds interest.
Keep your background muted and plain (otherwise that will be a distraction too).
Use a Professional Photographer
The best profile pictures are simply not something you can achieve yourself, but the good news is that the days of paying someone hundreds of pounds for a few professional headshots are gone. 
You want to make yourself look amazing! So you owe it to yourself to help make this happen.
Don't think that just because you know someone with an expensive camera, it means they can take professional headshots (unless they are a pro, of course).
It's as much about the photographer's experience and skill as it is about the equipment.
An experienced photographer will take a better profile picture of you on their iPhone than your friend ever could using professional equipment.
Plus, with a professional, not only do you get their years of experience, but you will also get the photographs retouched (edited) to remove skin blemishes, stray hairs and other details that will take your photo from average to awesome, which is what you want.
More help finding a professional photographer.
Would
You
Employ You?
Finally, have a review of your current headshot and honestly ask yourself whether you would employ you, based on that one image.
If you have to pause and think for a moment, then perhaps your photo is not doing you any favours right now.
An image that does not come across as professional forces viewers to try and decide whether you are professional. If you cannot make an effort and give the necessary attention to detail when advertising yourself, they may decide that you have the same approach in your work ethic.
How does your current LinkedIn profile picture look when considering these tips?
For good or bad, our LinkedIn profile photographs will be judged by people who don't know us, especially when being viewed for the first time. As we have seen, it is vitally important to have the best possible photo for LinkedIn.
Ensure your photo sends the right message about you – if you answered anything other than option 1 above, then it's time to update it.
With headshot photography prices varying widely, you want to know you going to get only the best results from your photo session. Book a professional with reputation, experience and a fantastic headshot portfolio already established.
Splento has experienced professional headshot photographers for a fixed hourly rate – just £99 – which includes retouching and editing.
Take a look now at their portfolio for some amazing headshots , and you can also discover how to make your own booking for a headshot photo session.
Has this article prompted you to renew your profile photograph? Leave a comment below and tell us about it.
---
Contact Splento if you are in need of:
Event Photography and Videography