Choosing the perfect venue for your event can be tiring; whether you're planning a large-scale event, a mid-level conference, or just a small meeting. Here is the list of 10 gorgeous event venues in London, photographed by Splento. With roof terraces and stunning ballrooms, these venues will definitely wow your attendees!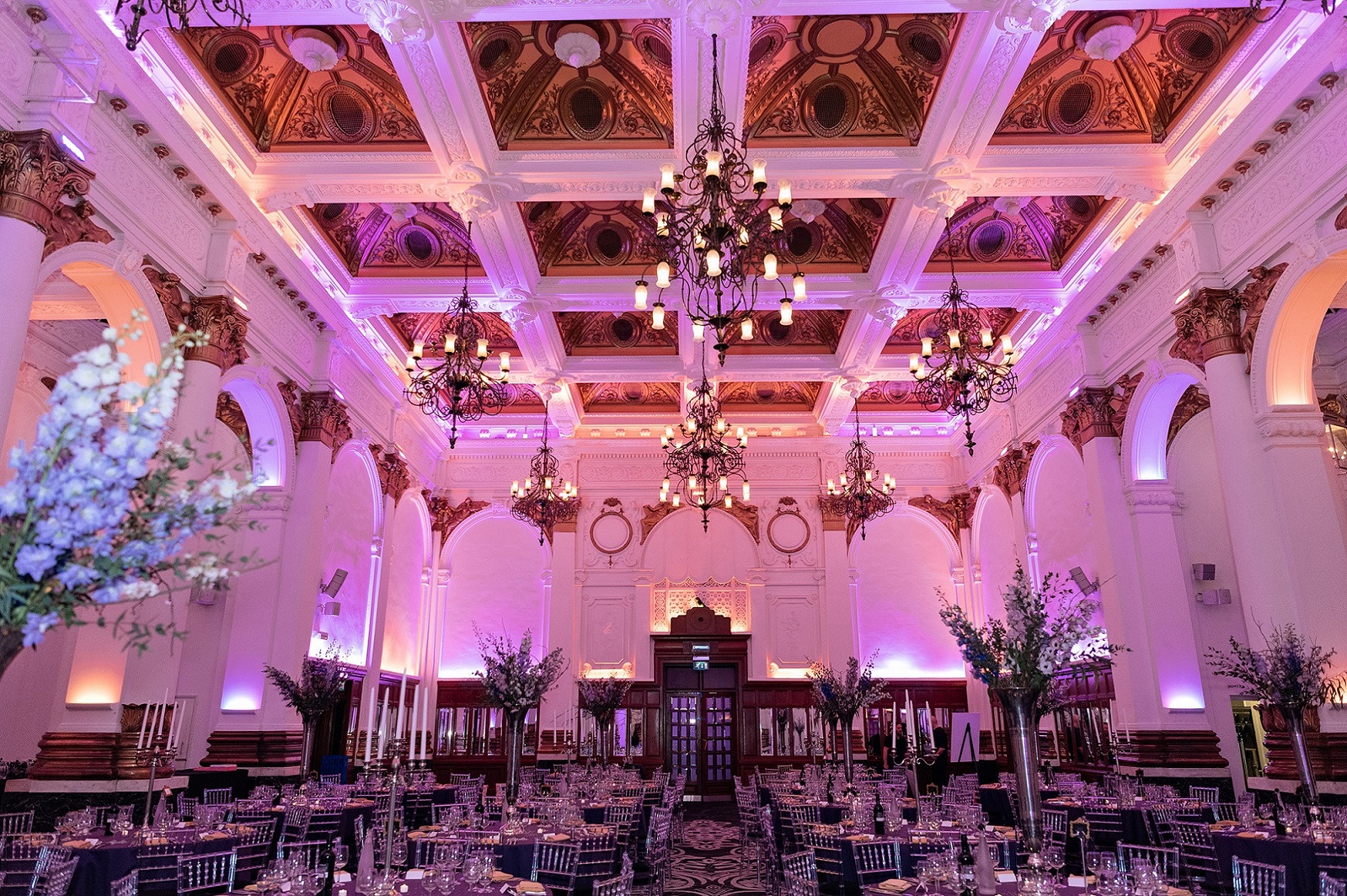 8 Northumberland Avenue captured by Splento.
Situated just 100 yards from Trafalgar Square, 8 Northumberland Avenue offers beautiful meeting spaces for all types of events. In addition to its magnificent ballrooms, the venue can host up to 1,000 attendees and features one of the greatest Victorian interiors remaining in London.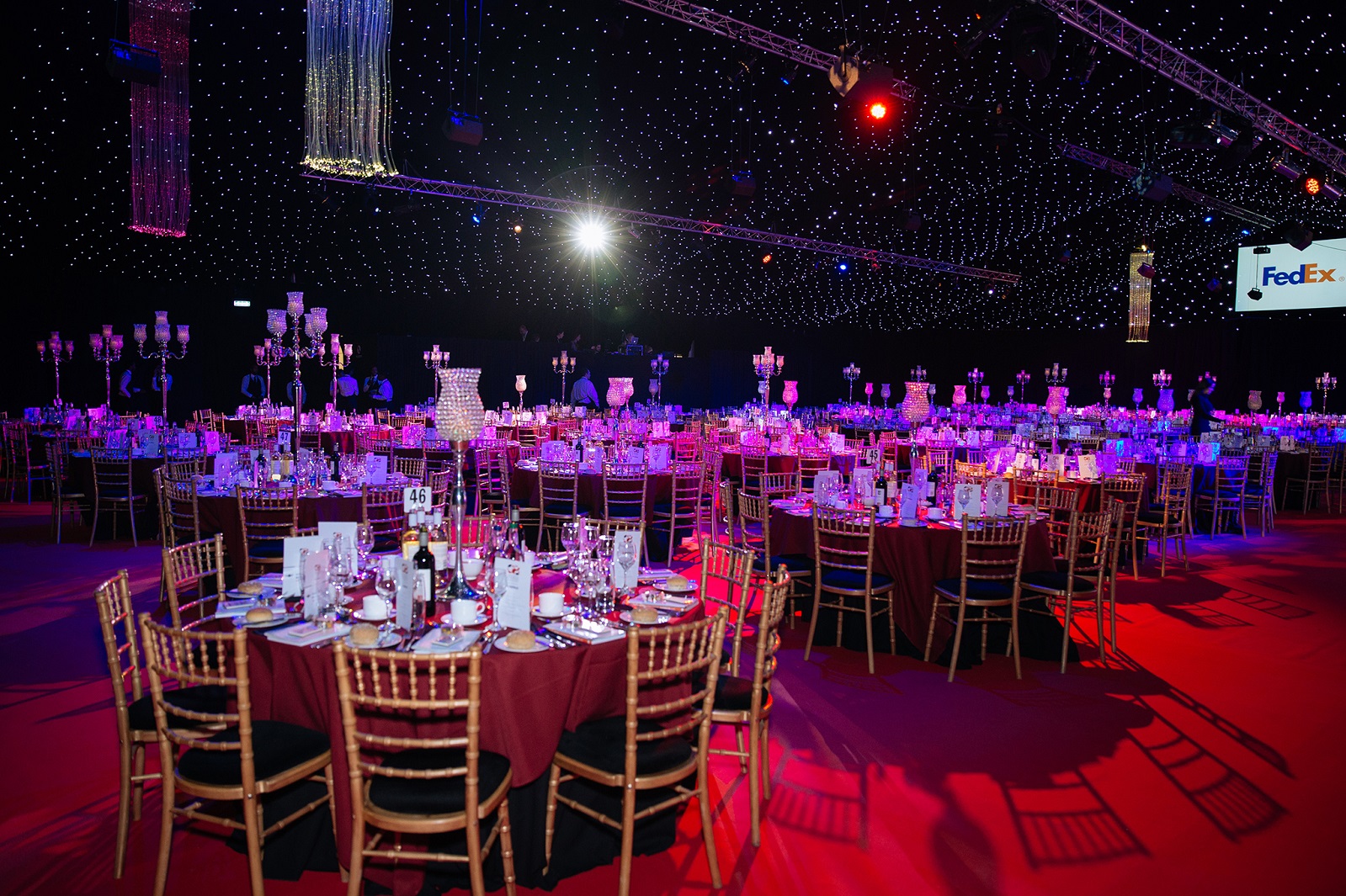 Ballroom South Bank captured by Splento during the Great British Entrepreneur Awards 2015.
Situated behind London Eye and Festival Hall, Ballroom South Bank not only boasts a wonderful location, but also offers great amenities for your next event. With the stunning marquee structure, this venue provides excellent service and can host up to 950 guests.
3. Cafe de Paris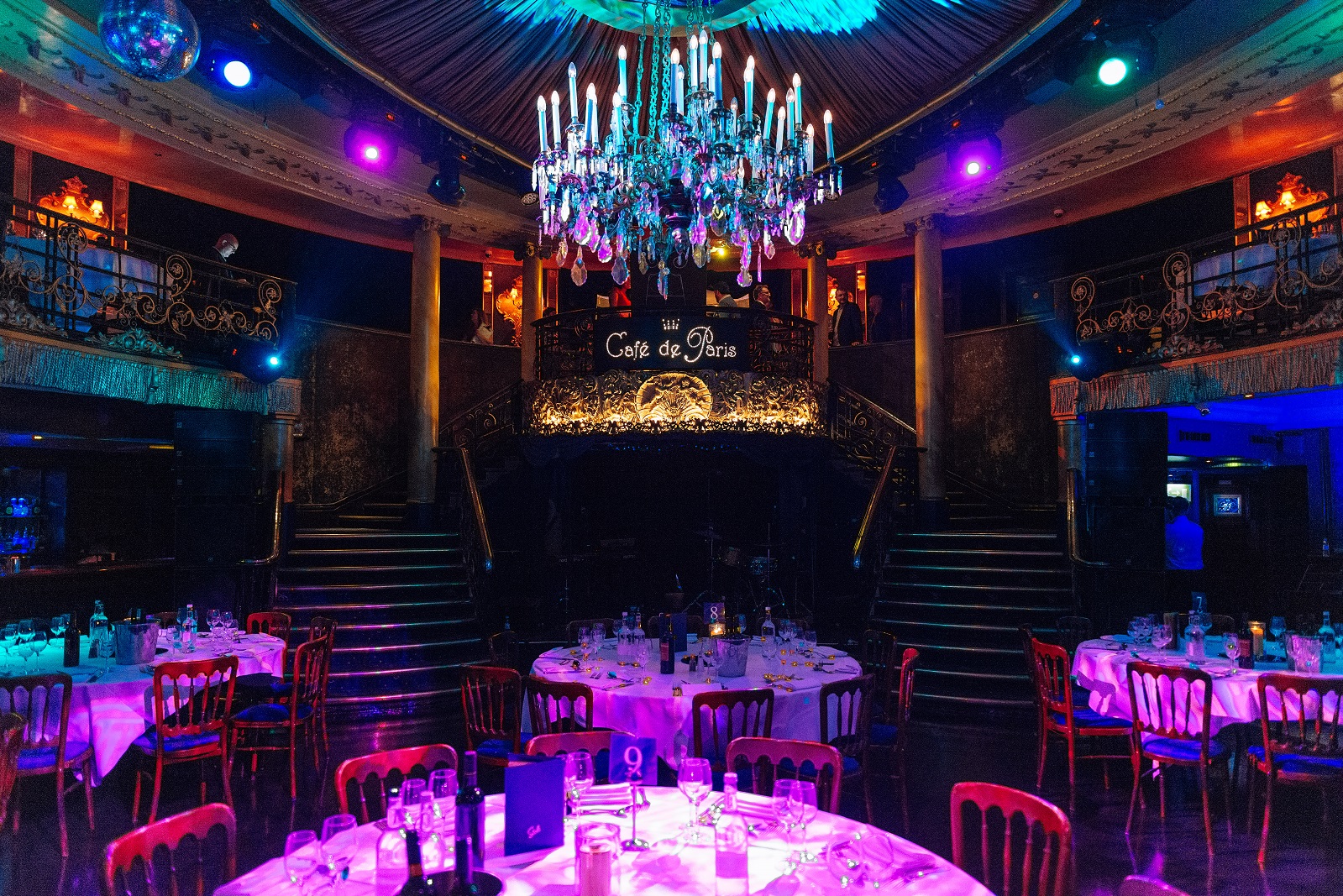 Cafe de Paris captured by Splento.
One of the best London nightclubs, Cafe de Paris, could be perfect for your next corporate event. With its great location and main hall with a maximum capacity of 715 people, Cafe de Paris features both champagne receptions and fully catered cabaret dinners.
4. The Royal Institute of British Architects (RIBA)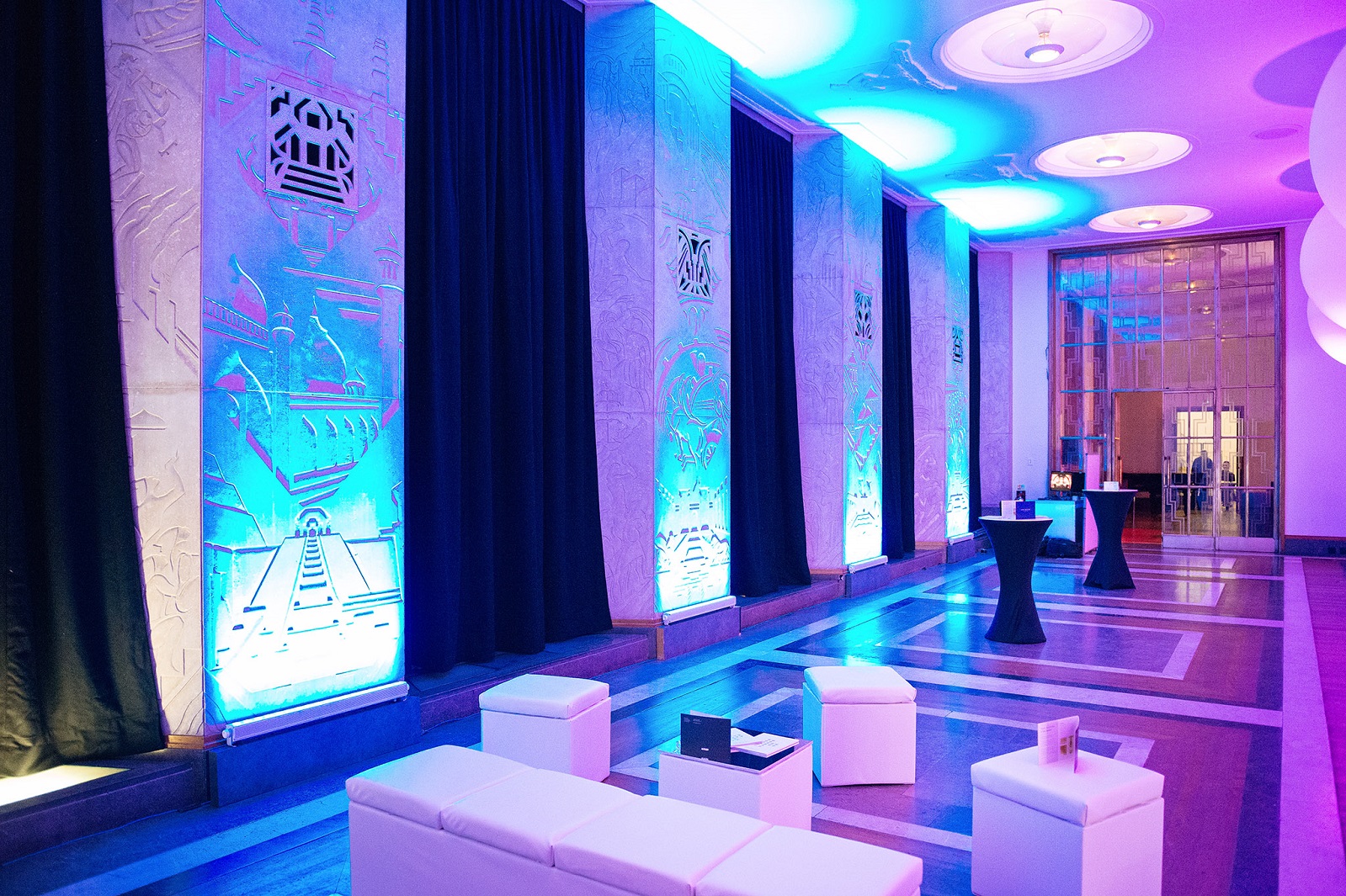 The Royal Institute of British Architects (RIBA) captured by Splento.

With facilities that can hold up to 400 attendees, why not host your next event in The Royal Institute of British Architects? The three roof terraces offer event planners unique outside space and panoramic views of London.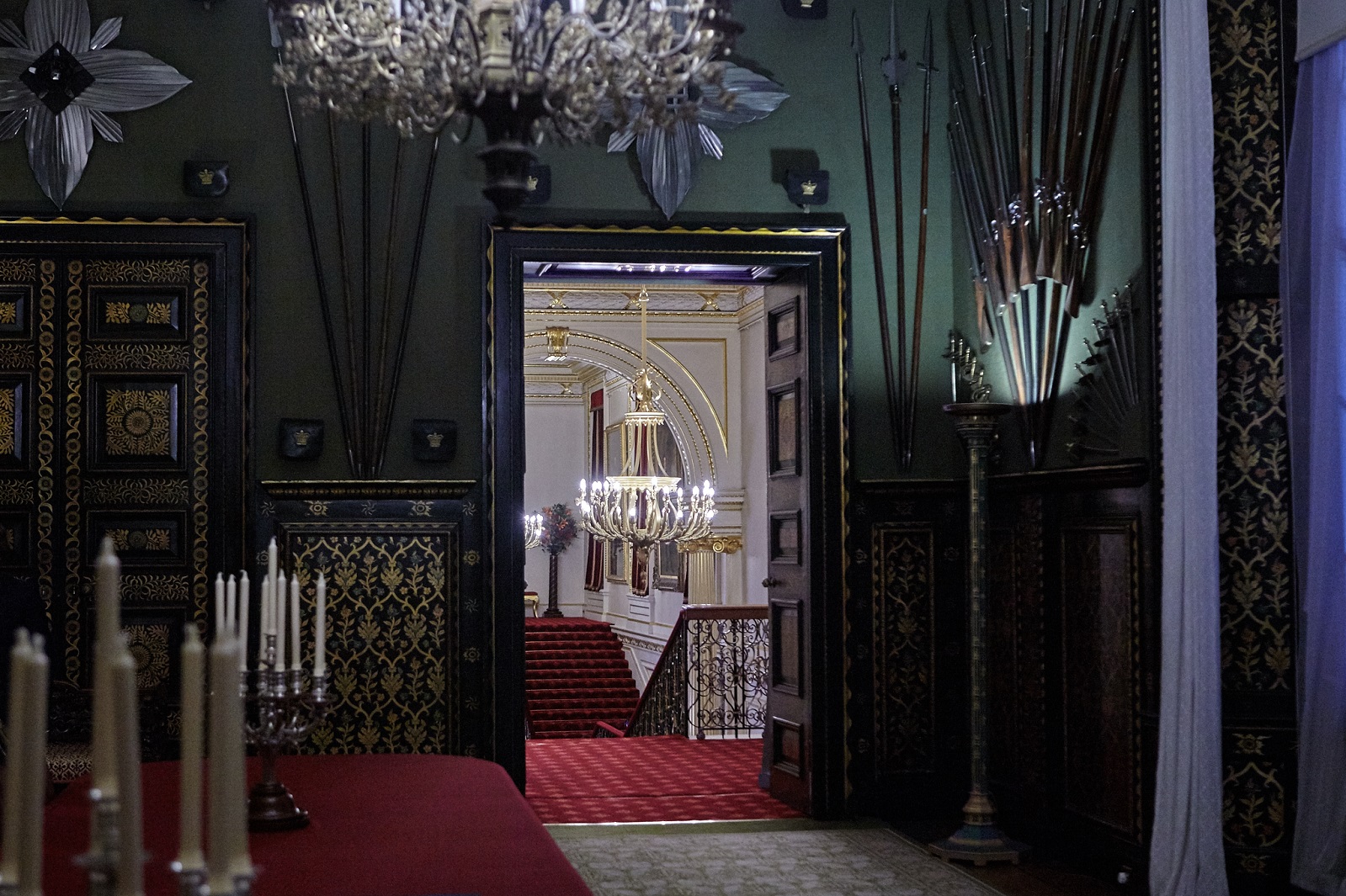 St James's Palace captured by Splento during Pitch@Palace 5.0.

Located in the City of Westminster, St James's Palace is considered to be the most important royal palace in the United Kingdom. It has been the venue for the most significant events in British Royal history and you have the opportunity to hire it for your next large-scale event.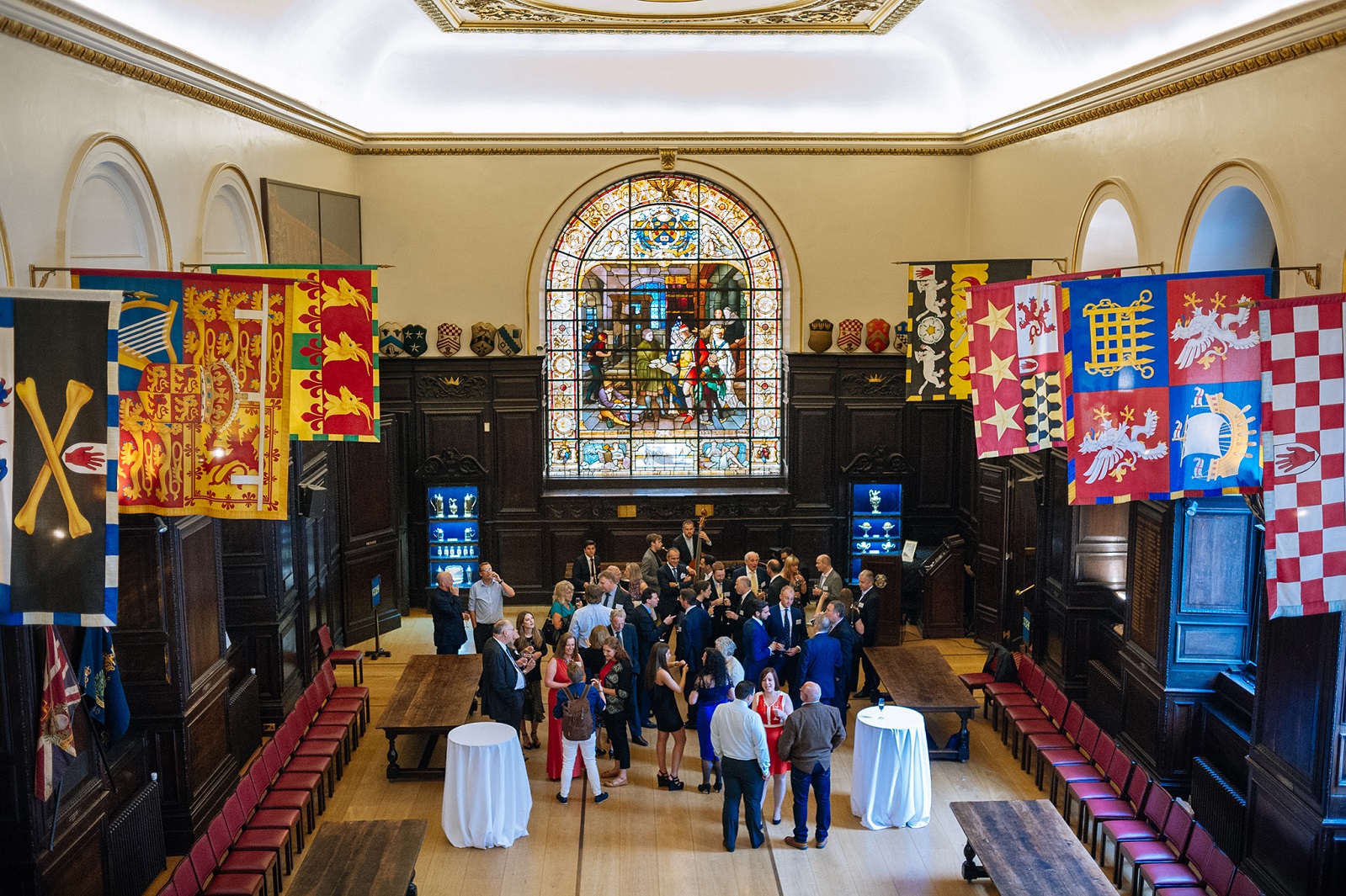 Stationers Hall captured by Splento.

This beautiful, historic venue offers special event catering and a flexible space that is suitable for both corporate and social events. Stationer's Hall can host up to 400 people for receptions; 200 for weddings, dinners and presentations; and up to 250 attendees for parties in the garden.
7. InterContinental London – The O2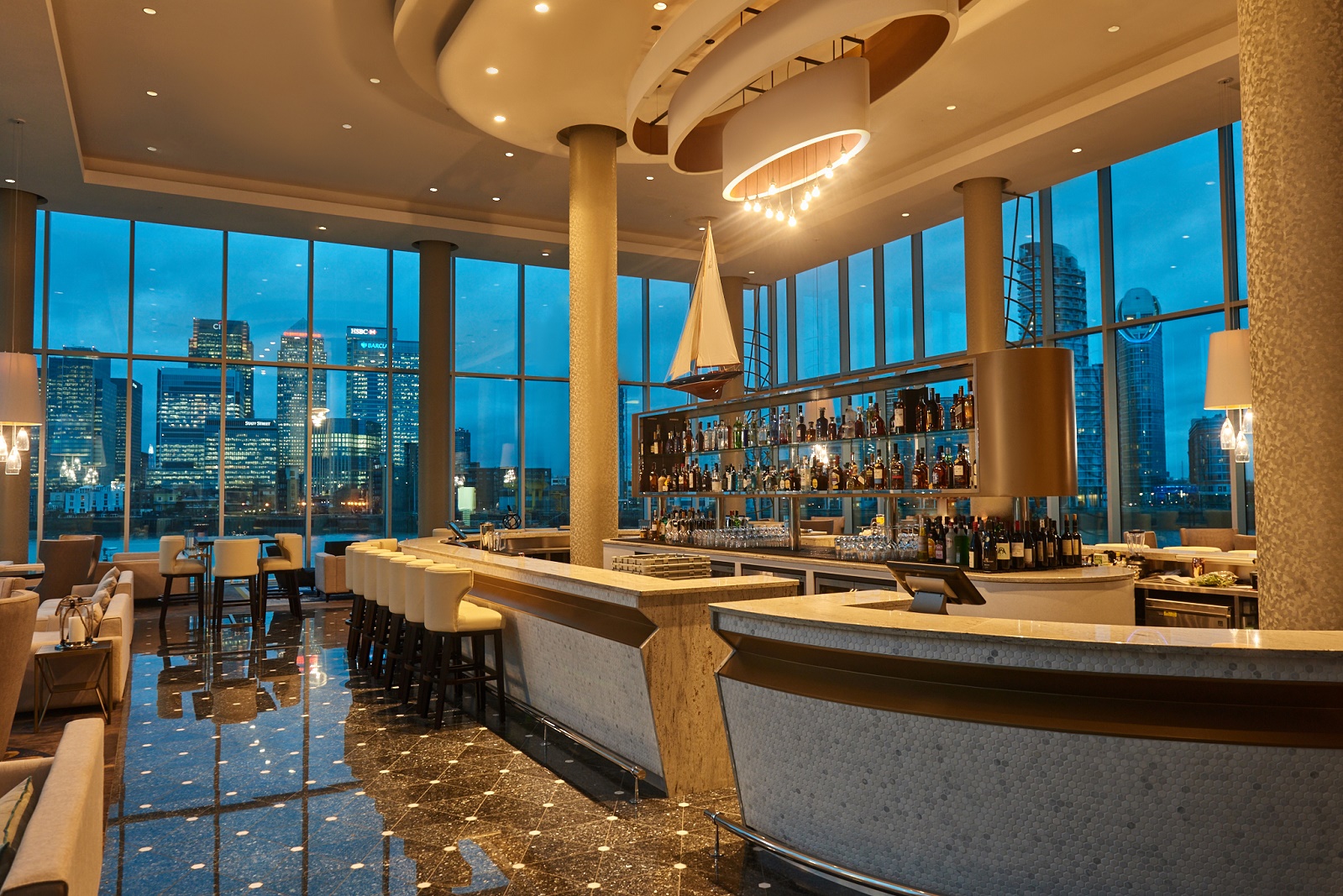 InterContinental London – The O2 captured by Splento.

This truly stunning venue will surely make a mark on your guests' event experience. In addition to a gorgeous ballroom for up to 3,000 attendees, InterContinental London offers 19 other event spaces that can accommodate up to 500 people, plus experienced event staff that will surely make your event the best it can be!
8. Hyatt Regency London – The Churchill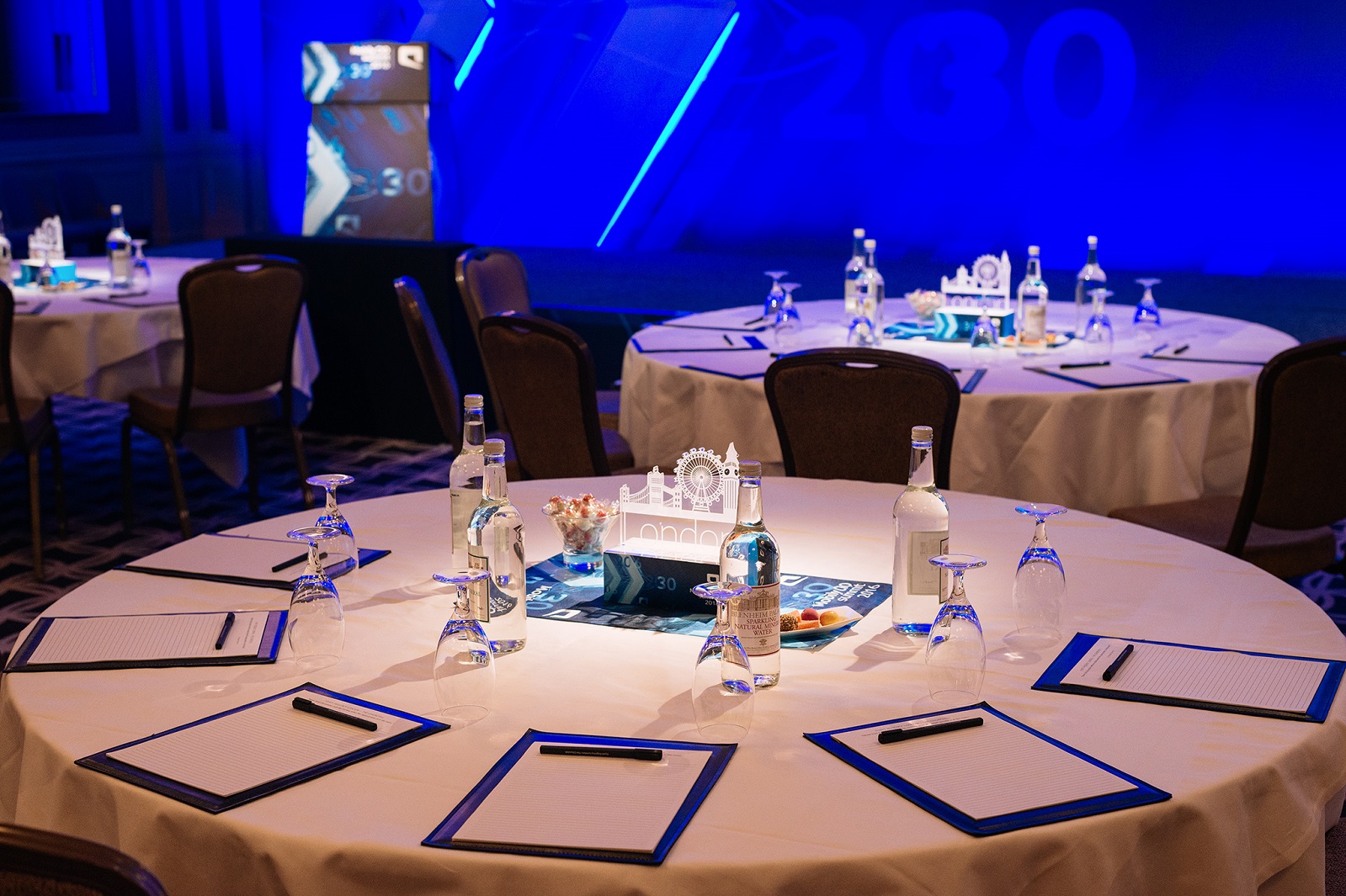 Hyatt Regency London – The Churchill captured by Splento.

Located in London's West End, this venue has over 627 square metres of event space and offers 11 distinctive spaces, audiovisual equipment and top-notch food service. The Hyatt Regency Hotel – The Churchill is dedicated to sustainability, so if you're looking for a venue that is both technologically sophisticated and environmentally conscious, then this is the perfect one for you!
9. Aspers Casino Westfield Stratford City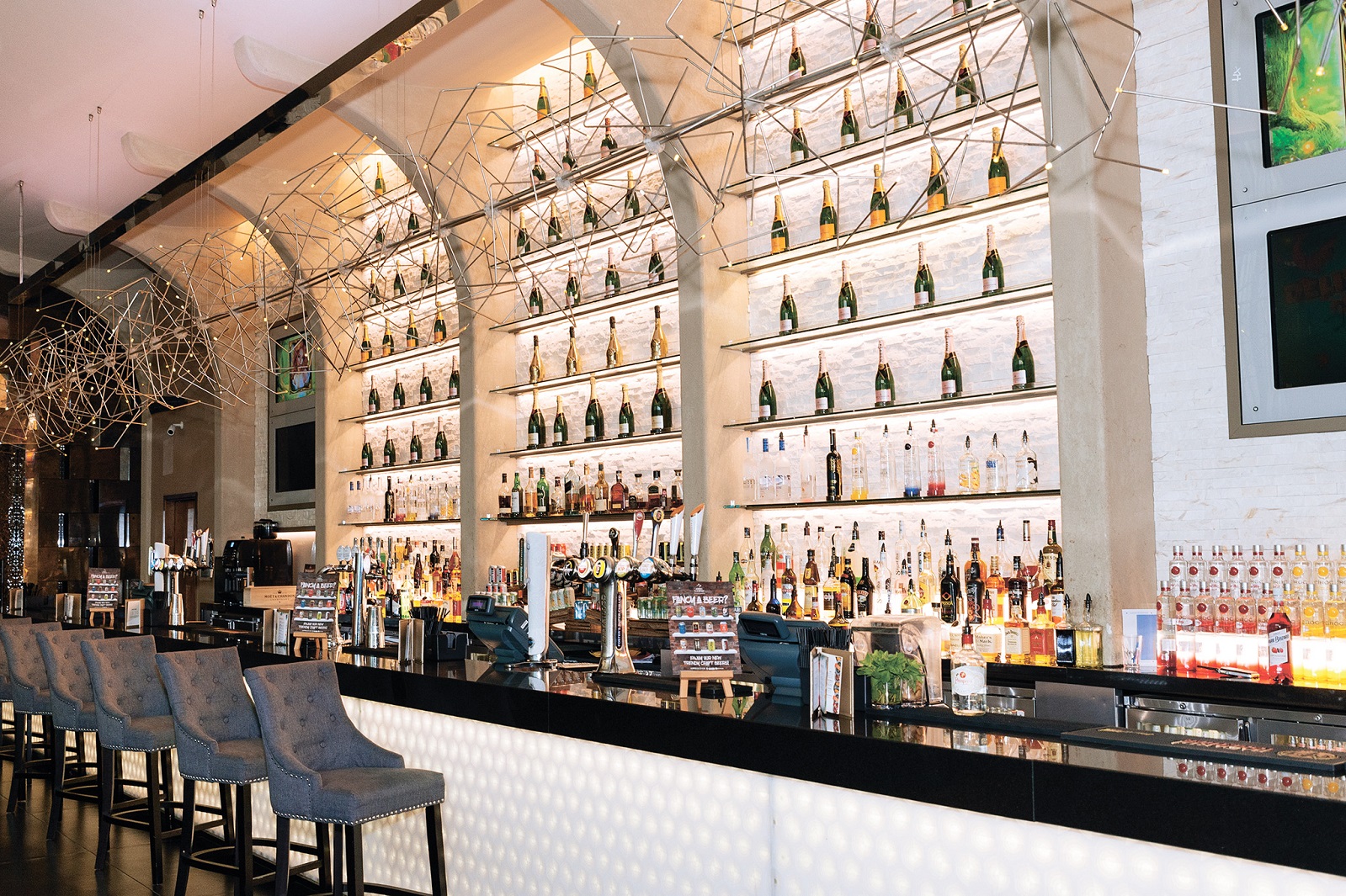 Aspers Casino captured by Splento.

Host your next event at Aspers, the largest Casino in the UK! The Sky Bar & Terrace can host from 10 to 250 guests and has a gaming floor, separate poker room, cocktail and sports bars and 24hr restaurant service. The venue also has great technological integration, including audio and visual equipment at no extra cost.
10. Albany Theatre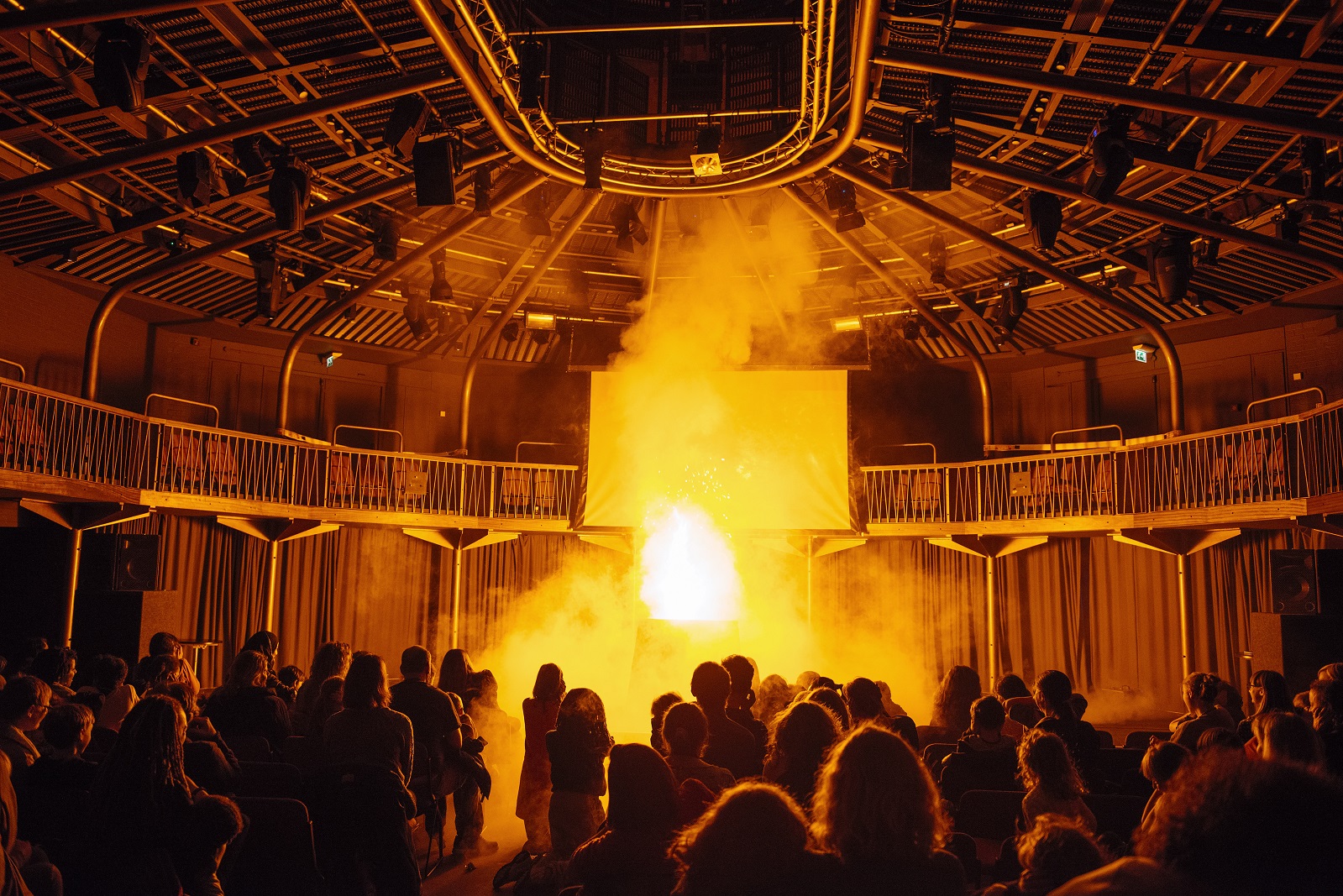 Albany Theatre captured by Splento during the SMASHfestUK.

Located in South-East London, this multi-purpose arts centre can hold up to 300 seated or 600 standing people. Other perks of this venue are two studio theatres, a bar, a performance cafe and numerous meeting rooms. The Albany Theatre is also an eco-venue and makes an effort to minimise the impact of their activities on the environment.
---
Contact Splento if you are in need of:
Event Photography and Videography