If you're here, you're probably looking for a way to update your profile picture that doesn't involve the standard 'standing straight on looking at the camera with a white/grey background' type of headshots. If you're considering getting some headshots done, you'll probably be wondering:
What should I wear?
How should I smile?
Should I really 'say "cheese'"?
Where should we take the photos?
How do I create the right impression?
There are probably a few things you haven't thought of too! Don't worry, we've got you covered with these 10 great tips to create an awesome profile picture…
What kind of profile picture shoud you go for?
Let's begin with headshots. Typically, when we think of headshots, we think of the traditional professional portrait, ordinarily taken against a neutral background (we'll come on to this later!) with the subject as the main focus. Headshots tend to be more formal, usually capturing the head and shoulders of the subject. However, you can make them more interesting by experimenting with different angles and compositions, like in this example below: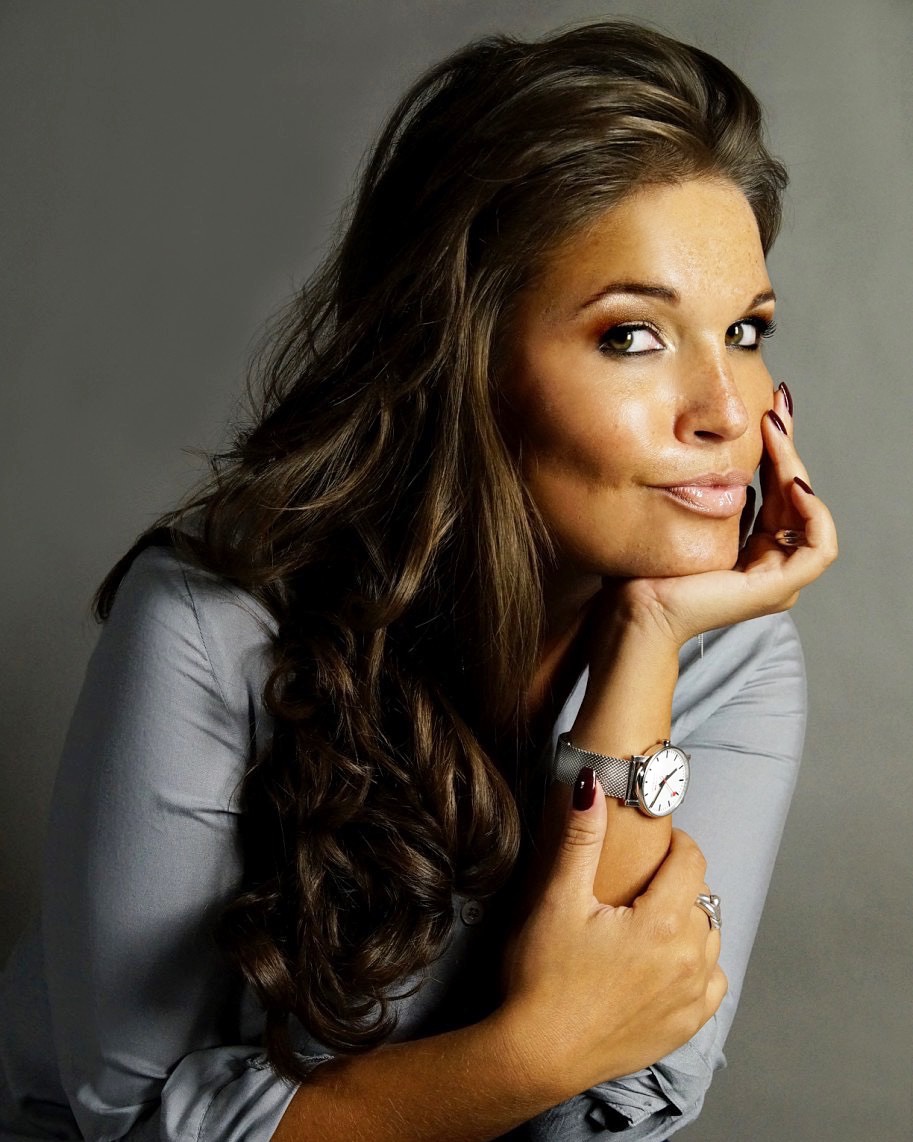 Another consideration is the Editorial headshot, more often found in magazines or online, typically taken within your place of work – an author standing in front of a bookshelf of their publications, for example. Editorial shots tend to be much more detailed than a plain background, whilst creating interest through relevance to your job role.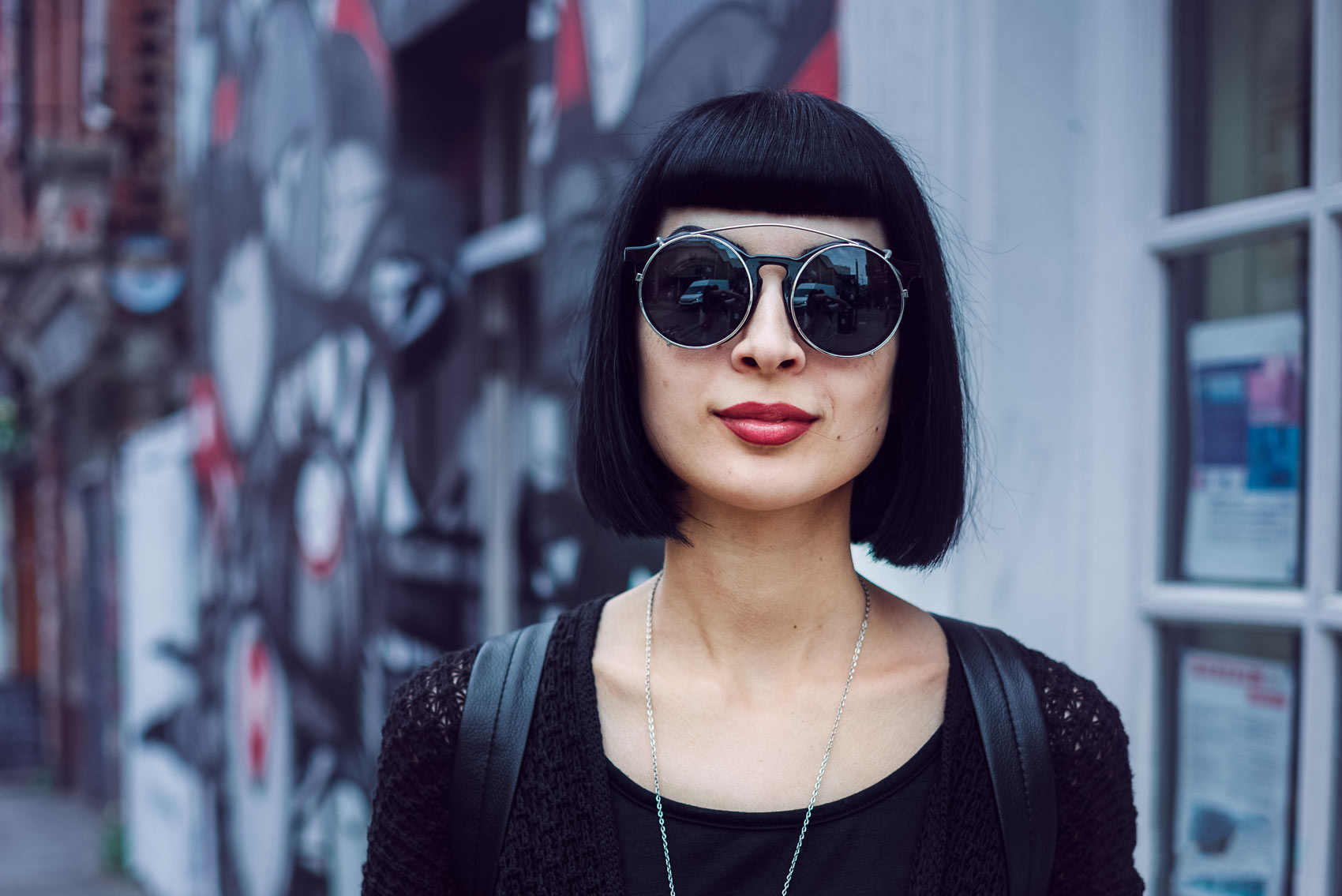 Make the right impression
Think about the image that you'd like your headshot to promote – a fitness instructor standing in front of a McDonald's sign, for example, would obviously give off the wrong impression!
Would you like your headshot to be formal or casual; serious or silly? If you want formal portraits, don't forget to let the rest of your team know and give them some guidance to create a consistent feel (should everyone wear a white shirt, for example?). Try to be as genuine as possible – wear what you'd normally wear, smile how you'd normally smile…you get the idea. 
"1) Use your normal make-up and hairstyle. You'll be recognisable, with your usual facial expressions, and will look comfortable and confident;
2) Wear clothes which are your size or slightly bigger – but not smaller, as smaller sizes don't always look good;
3) Remember to have a fresh manicure!;
4) Don't worry and don't argue if anything goes not as you expect. Everything can be fixed in photoshop but not your good mood and warm memories."
Julia Mustard, Splento Pro Photographer
Of course, making the right impression extends to the background of your photo – if you have a messy desk or office, it might be time for a spring clean!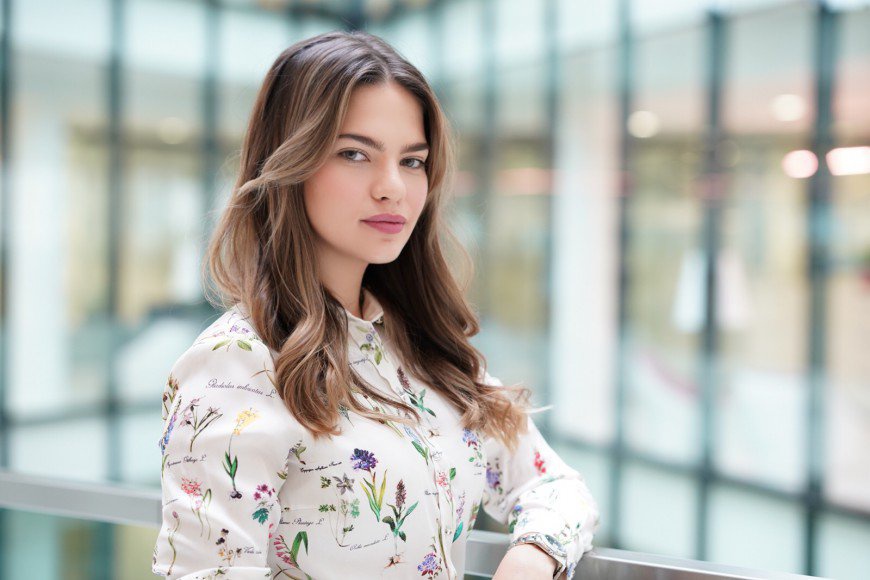 Don't say 'cheese'!
The days of 'say cheese' are long gone – they result in some downright awful and awkward photos! So how should you choose the right expression for your portrait? One common tip is to practice smiling in the mirror. It may sound daft but it's a great way to see what looks and feels more natural for you.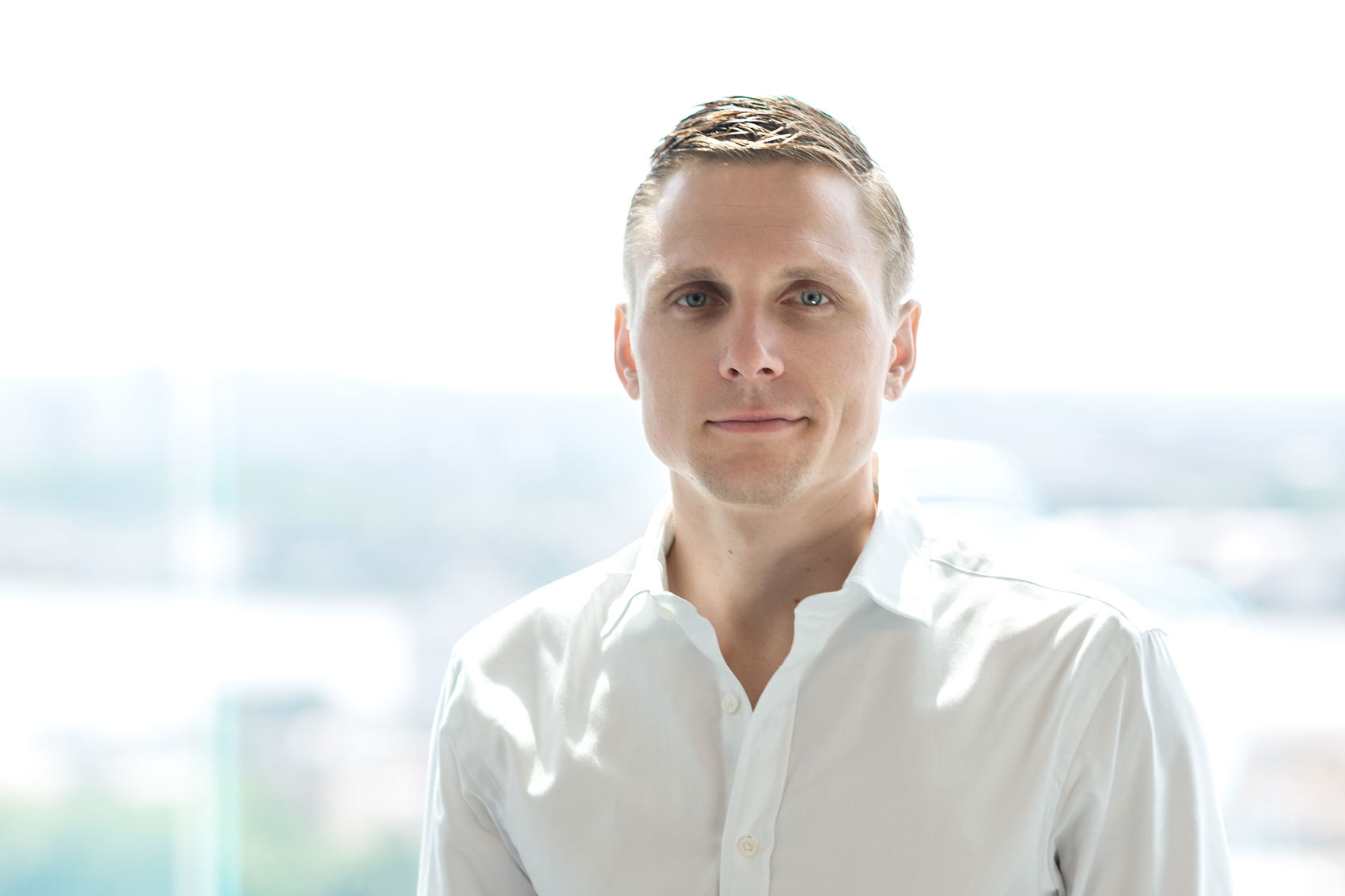 How do you like the facial expressions, the background and the guy's shirt - does everything look harmonious?
P.S. It's Roman Grigoriev, Splento's CEO. And yes… he's married.
On the day of the shoot, try to relax and be as candid as possible for an authentic picture. Your professional photographer might try to make you laugh in order to capture a natural smile – so be ready for some bad jokes!
"Always get to know the client a little.. connect with them… make them feel comfy and easy to talk to you… when this happens it's easier to get more great pictures than just saying 'ok smile'.
Next
Always try and take the shot from just above their eye level… not too high and no dead straight at eye level.
Next 
If it's a male portrait use highlights and shadows (sort of like a split lighting but not too much contrast) for females use a more overall filling light to the face so it gives a nice glow.
Next
Once you are their "friend" ask them to bring their head forward like a turtle so that we can Eliminate the double chin!"
Tai Hsin, Splento Pro Photographer
Strike a pose
No, we don't mean an over the top pose as though you're on the cover of a high-end fashion magazine (unless that's what you're aiming for of course!). Seriously though, there are a few limitations when it comes to headshots with the majority of photos being fairly standard, taken with the subject sitting down, square on to the camera. Here are some things to keep in mind when striking your pose for the camera:
Posture: keep your back straight – it adds confidence;

Face: see number 3!;

Eyes: try not to squint or stare too much;

Position: not square on to the camera – explore some different angles;

Hands and arms – should be in a relaxed position;

And finally – relax and be natural!
"For some reason people tilt their heads upwards when being photographed for headshots, we all do it. Turns out that lowering your chin a little will elongate and shape the face in a much more flattering way. I also like to take an angle above the eyeline so, if there was a hint of a double chin, you can't see it from above. Then just relax and look into the camera."
Ainhoa Barrio, Splento Pro Photographer
Talk to your photographer about the kind of headshot you'd like to achieve – what would you like it to portray?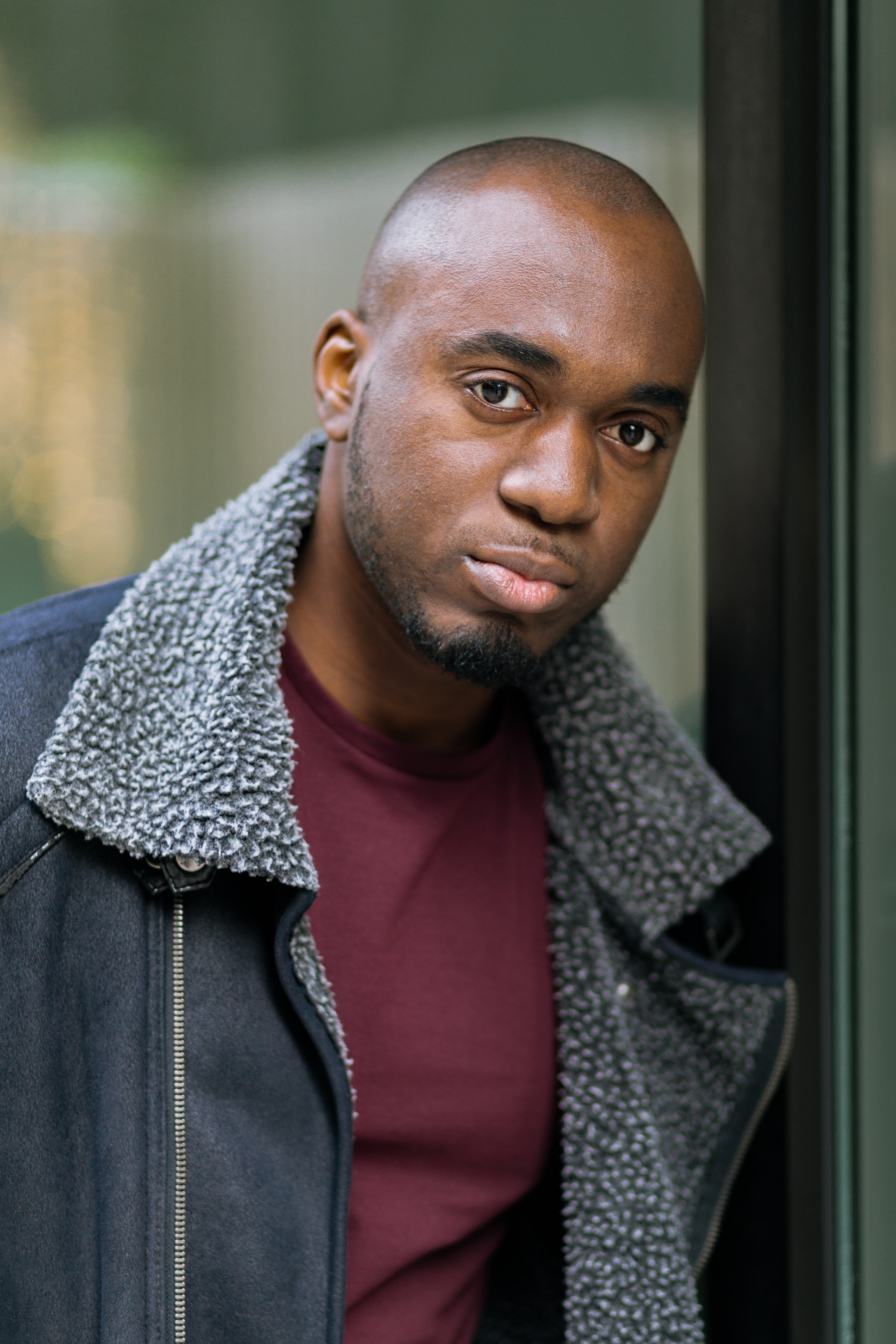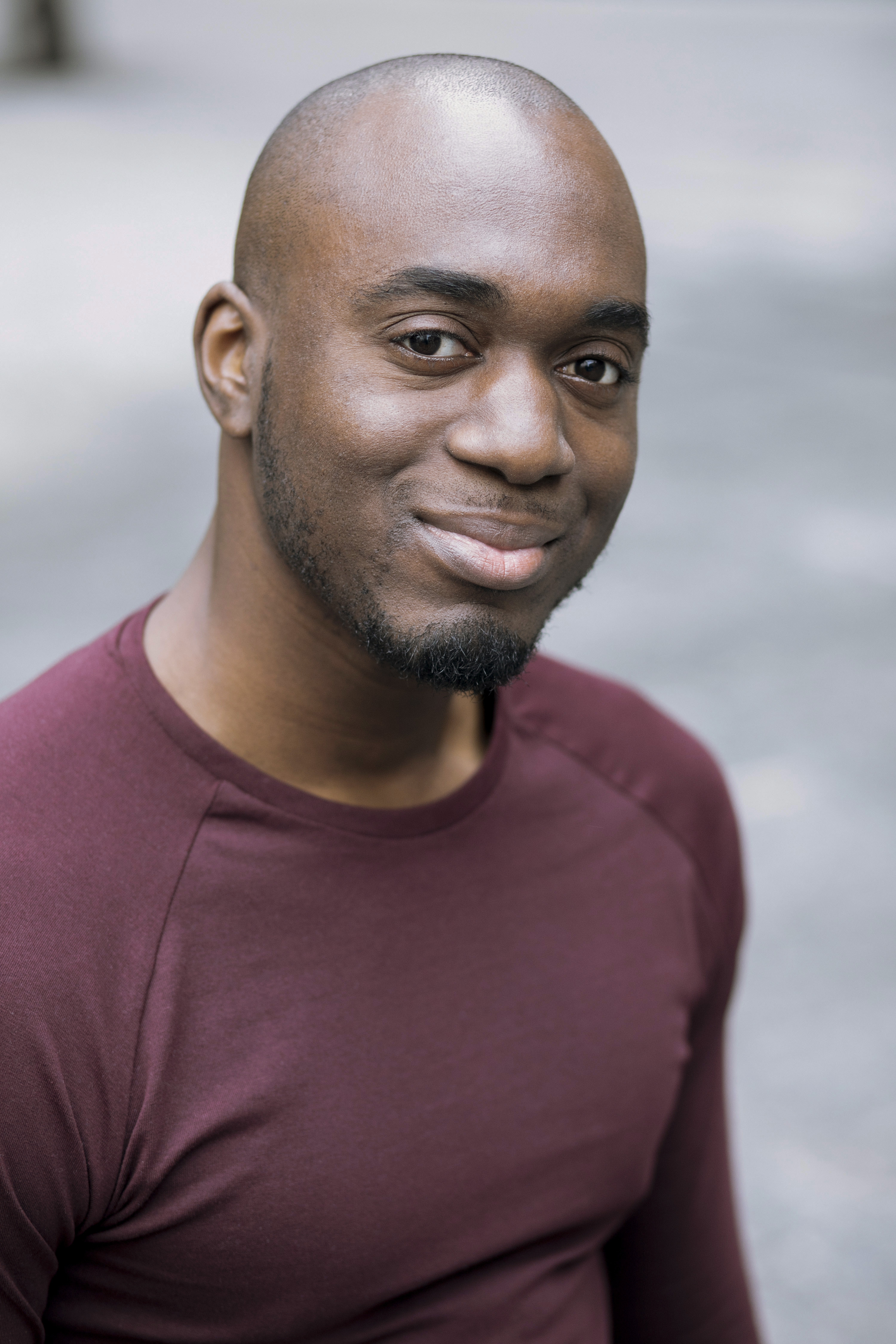 Drag the photo right and left. Which one do you prefer?
Location, Location, Location
Again, here you need to think about the image you would like your professional headshots to portray. Is your office the best place for a more professional feel? Would outdoors work better, to give a more casual/friendly feel to the shot? For example, if you work in a high-rise office building in the city, are there great views that could make for a more creative background in your headshot? Here are a few things to consider:
Would a studio, your office or somewhere else be more effective?

Is there enough natural light or will you need additional lighting? 

If you choose to have your shoot outdoors, are you near shelter if it rains?

Is it quiet enough not to be interrupted by passers-by or traffic?

Is the background too busy or too distracting?

Would it be appropriate to be outdoors (watch the weather though!)? 
Make sure that the location is in keeping with the concept you want to portray and remember – if your pro photographer is taking shots at your location, they'll be able to incorporate your personality and brand easier.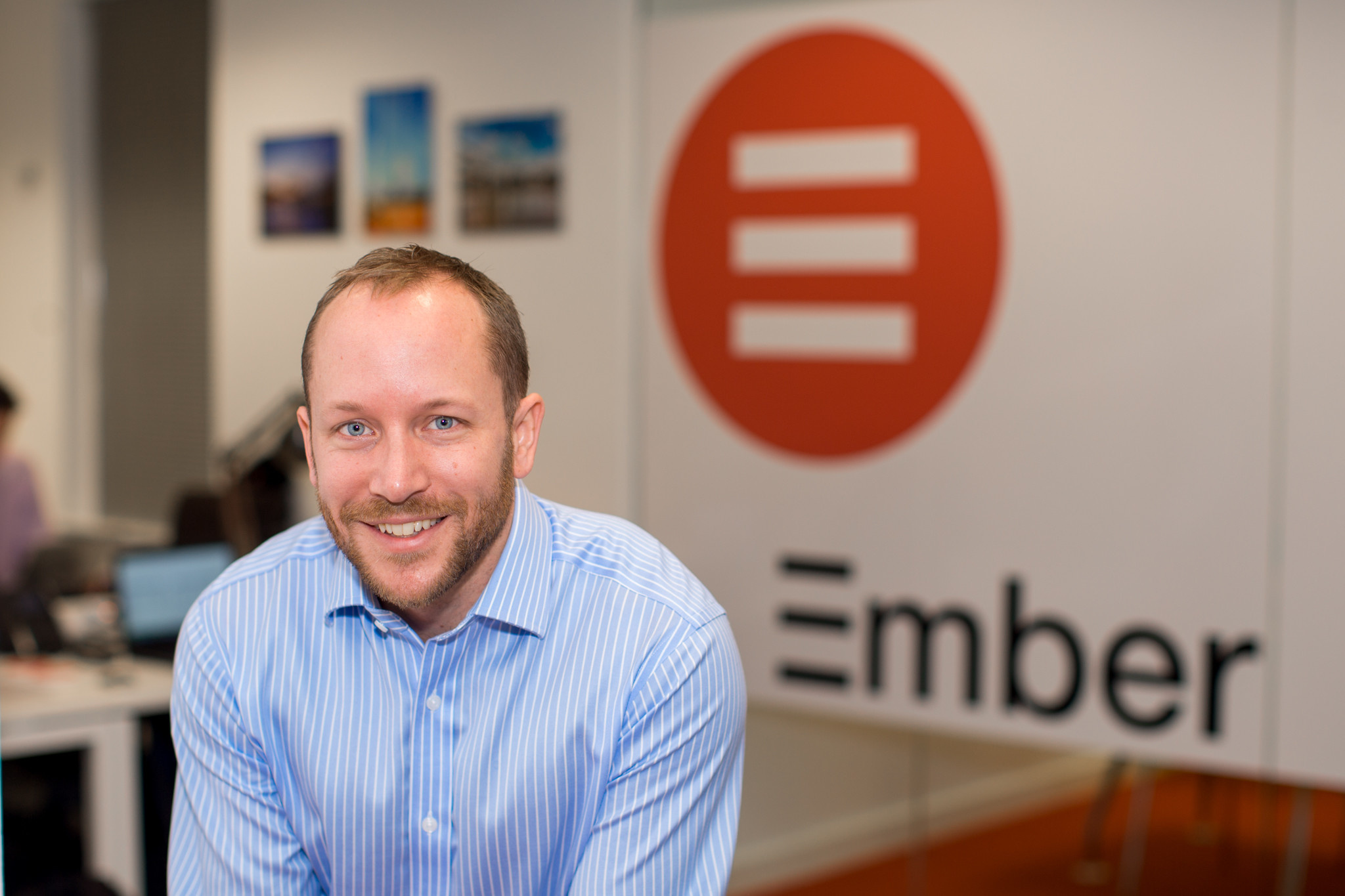 Do you think the location is right for this photo?
Go beyond the plain background
The typical headshot is taken against a plain white or grey background, subject faced square on and looking directly at the camera. Boring, right? Discuss different backgrounds with your photographer – they'll be able to help advise what will work and what won't and they'll know how to capture a headshot that is more creative and stands out. Here are some ideas:
Manager standing in front of an office window with a great view in the background;

Store owner standing in front of the store window;

Tour guide with mountains in the background;

Fitness instructor with gym equipment in the background.
Even simple textures in the background can create interest – brick walls, office steps, windows…. there are so many ways to be creative and your photographer should be able to help you choose an exciting background.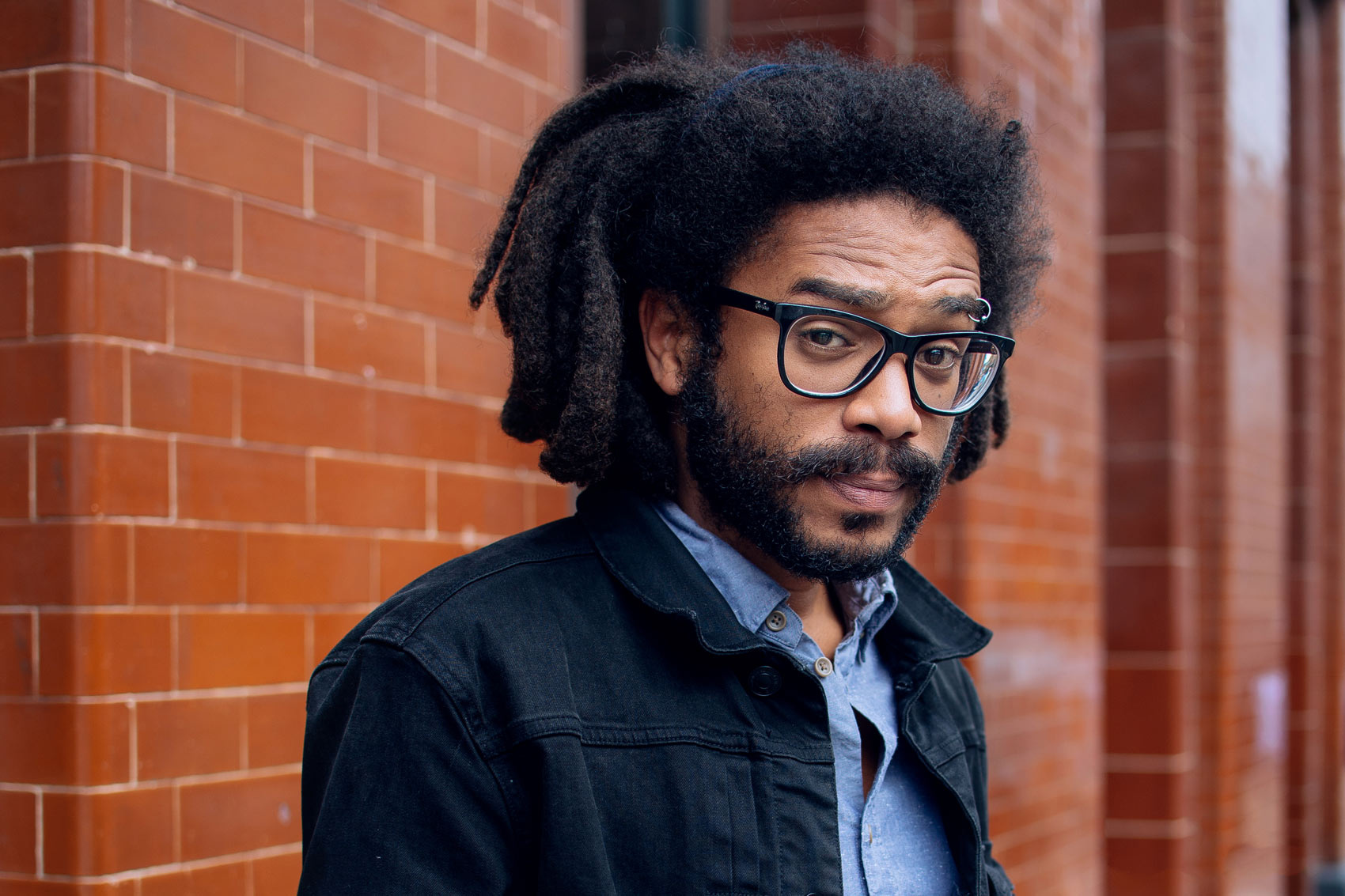 Would you use a brick wall as your portrait background?
Should You Use Props?
When you think of props, you might think of the types of photo booths you get at weddings, where guests can dress themselves up for some rather creative photos! This would be entirely appropriate if you're aiming to promote a funny, creative or silly side in your headshot but more often than not, they tend to be a bit more formal.
For more traditional or professional portraits, Props can also be as simple as having jackets and jumpers on hand and you could also use them to help create consistency among team headshots – giving everyone a branded brolly, for example.
Adding props to your professional portrait can help you build your personal brand through logos and colours. Furthermore, small things like mugs, books, tables and chairs can add a little variety to your profile image.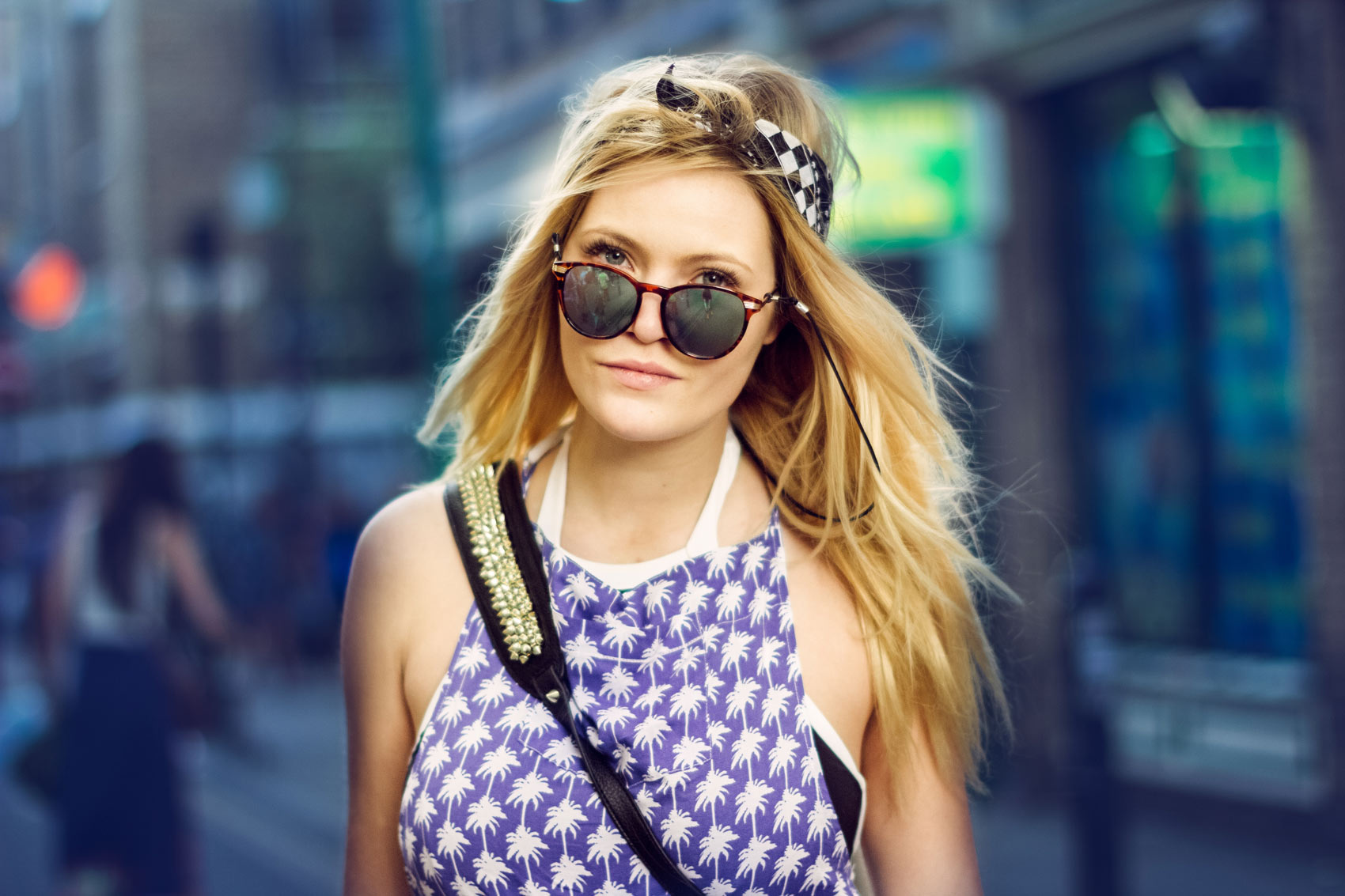 Do you think there are too many props in this photo?
Don't rely on the weather!
Whilst sunny summer days might seem an obvious choice as the best time to update your profile image, other seasons still present great opportunities for different, creative portrait shoots. For example, the owner of an umbrella maker might have a headshot in the rain, with the rainbow colours of an umbrella creating an interesting background.
A professional photographer can help you decide when and where to get an awesome headshot or editorial photo…but don't forget to have a backup location just in case the weather turns against you!
Be honest
You're going to want to love your portrait photos, so if you have a 'better side', let your photographer know; if you don't like your teeth, let your photographer know…the more you're able to tell them, the better your headshot will be. A professional headshot photographer will take photos that highlight your best features. 
Additionally, try to be accommodating if your photographer wants to scout the location prior to your shoot. This will help them to be well prepared for the shoot, since it gives them a chance to plan what backgrounds could be used, whether additional lighting will be needed and even things like whether any furniture needs to be moved.
Relax!
It might seem like there's a lot of preparation to get your perfect headshot but on the day of the shoot, the most important thing to remember is…RELAX! The less tense you are, the better and more genuine your portrait will be, since the photographer will be able to capture natural and candid expressions that capture the very essence of you are.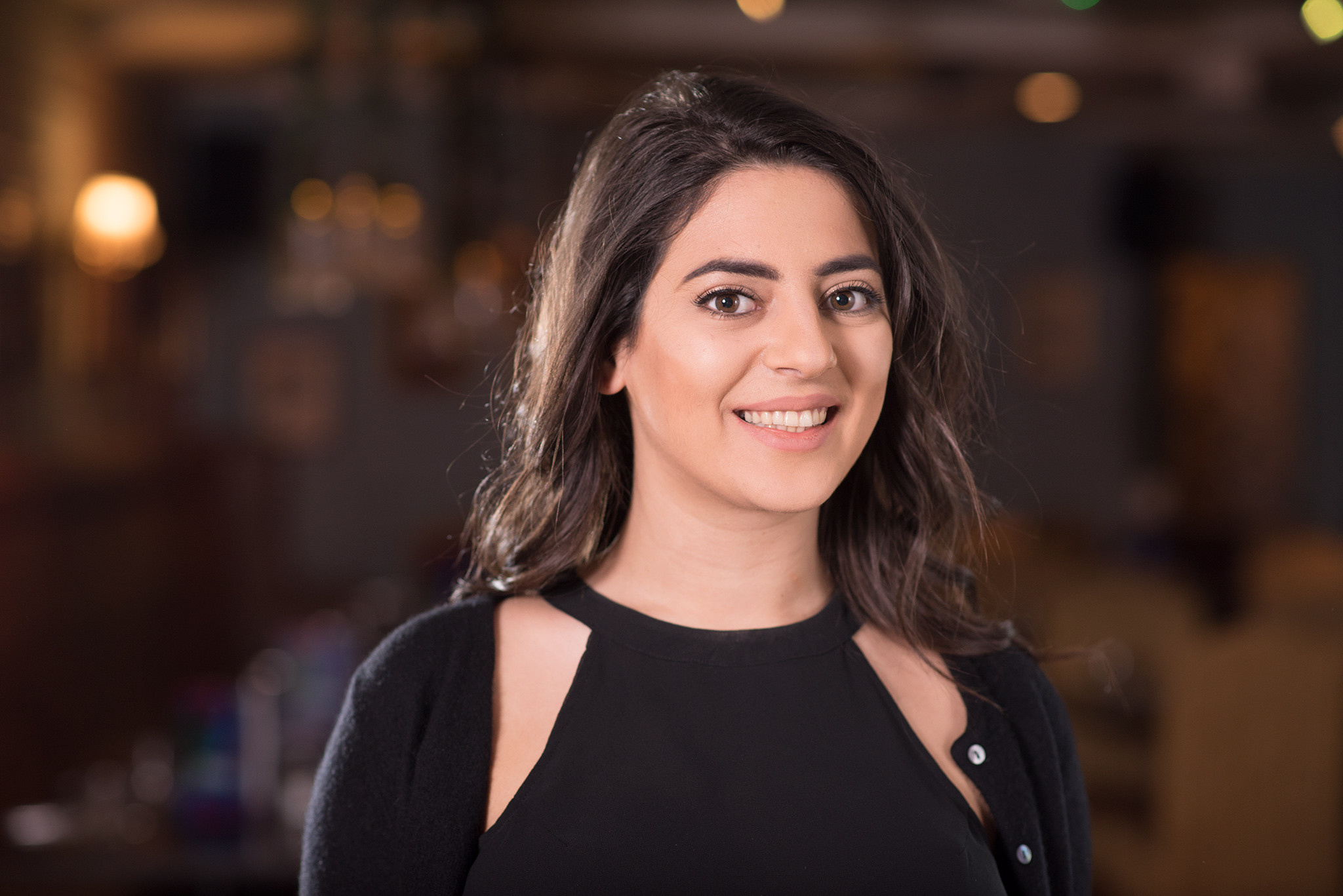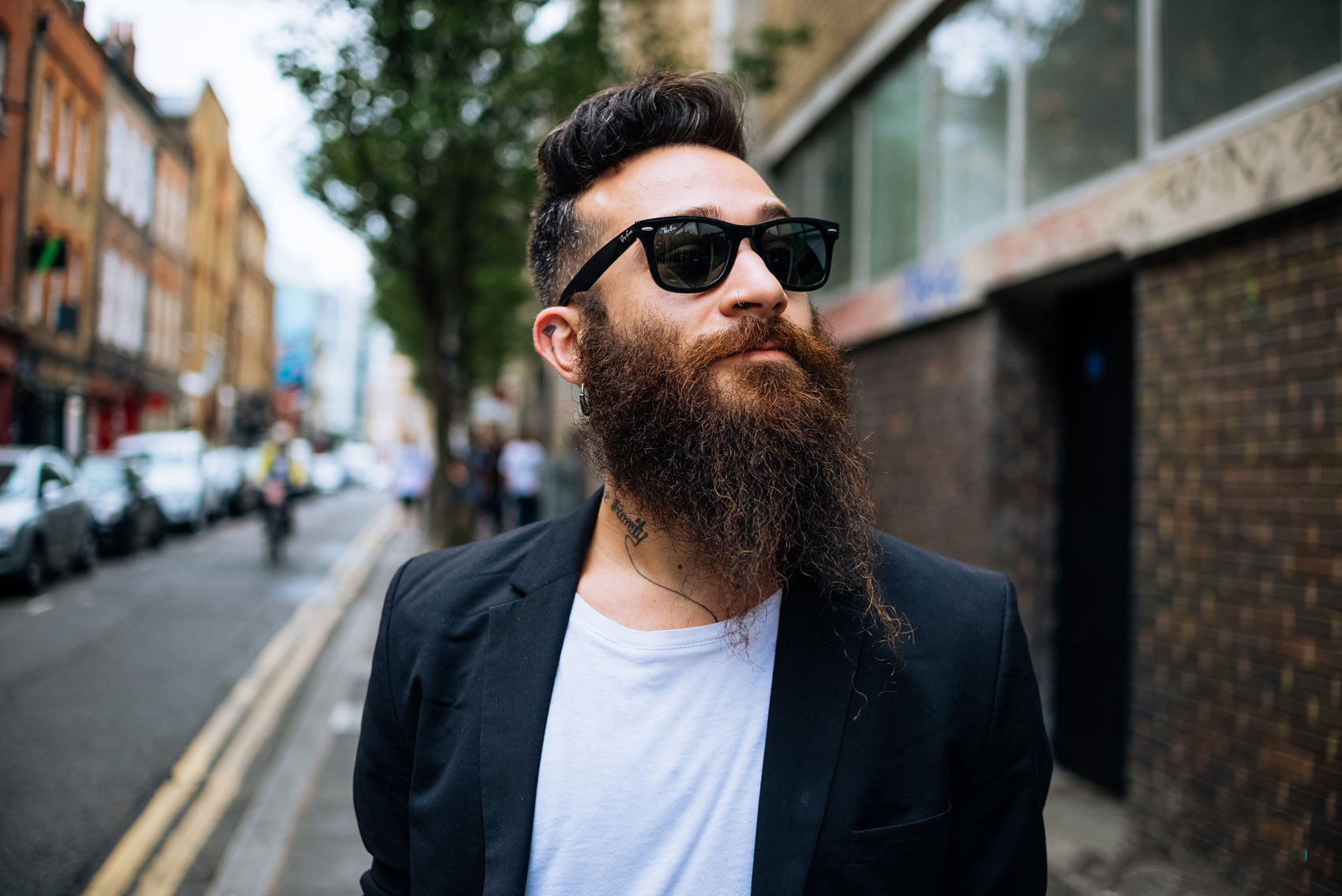 Which do you think is the ultimate portrait shot?
A great professional photographer will know how to help put you at ease to get awesome headshots for your profile that you'll love.
"Before I shoot, I will always spend a bit of time going through my client's social media/LinkedIn, and find out a few things about them. When a client walks into the room, especially for headshots, the first thing most of them say is "I don't like my photos being taken". I then try and empathise with them and tell them that I don't like my photos being taken either, and that we'll get through this together!
I will then try to get them to talk about something that I know they like, trigger an emotion in them, which always tends to lead to better, more natural photos, especially when there's a spark in their eyes talking about something they are passionate about!"
Iyanka Cooray, Splento Pro Photographer
What else would you like to know about how to get a great headshot for your profile? Think there's something we've missed? Leave us a comment and let us know! You can also check out some great portrait headshots taken by Splento's professional photographers or maybe even book your very own headshots photo session.
---
Contact Splento if you are in need of:
Event Photography and Videography
eCommerce Photography and Videography