Business headshot poses
Ambitious professionals know that a headshot is great for their image – whether it's for personal branding or corporate branding. A business headshot is the first step to helping people to identify you and gives a sense of your professionalism and personality. 
However, if we're not used to being on camera, we might not feel most natural when posing for a headshot. A good photographer will help to make suggestions on your shoot, but preparing some poses in advance can help you feel more ready for your shoot. Here are 10 easy business headshot poses to help you show your confidence and professionalism translate to your headshot.
1. Stand at an angle
The classic headshot pose is to pose at an angle of 10–45 degrees.  Many people prefer not to pose head-on as it gives a very direct view of their face and emphasises width. However, standing to the side provides a softer, flattering angle. It's no surprise this is the standard go-to business headshot, as it suits all professionals well.

2. Close-up headshot
While many people prefer a full-body shot, a photo at close range can provide some intensity. If you want to create a headshot that is bold and captivating, consider a face-forward close-up. Standing head-on and looking directly into the lens can create a very engaging image. The main focus is on the eyes, so get ready to show emotion through your eyes if you choose this headshot style.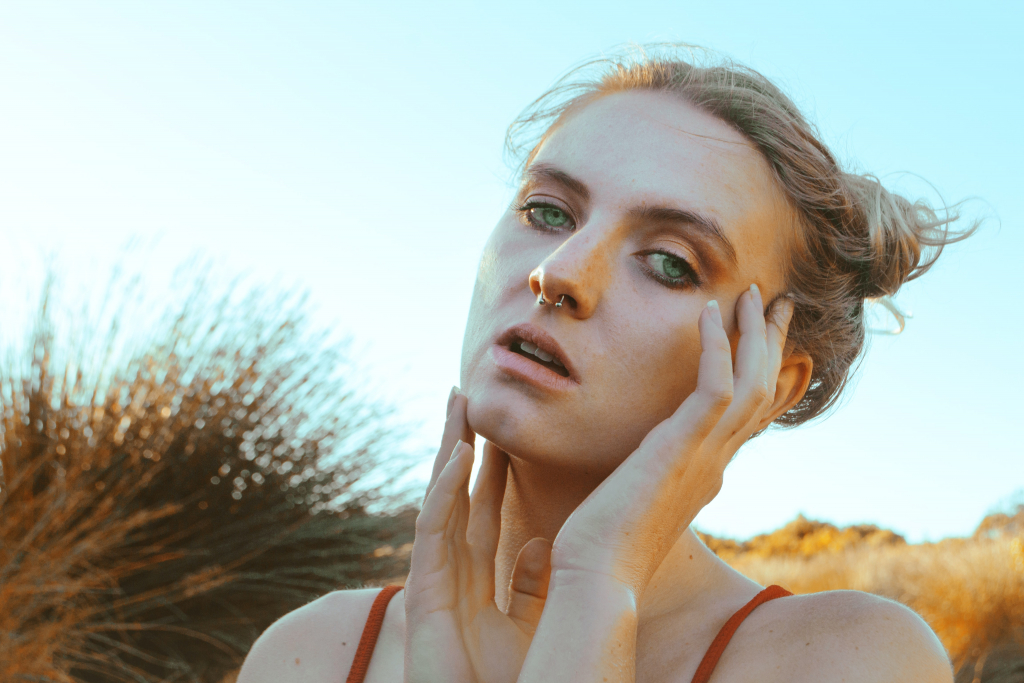 3. Arms folded
Standing with your arms folded is the perfect pose to project confidence. Whether it's head-on or at an angle, standing with your arms folded is the optimal body language that lets the onlooker know they should take you seriously.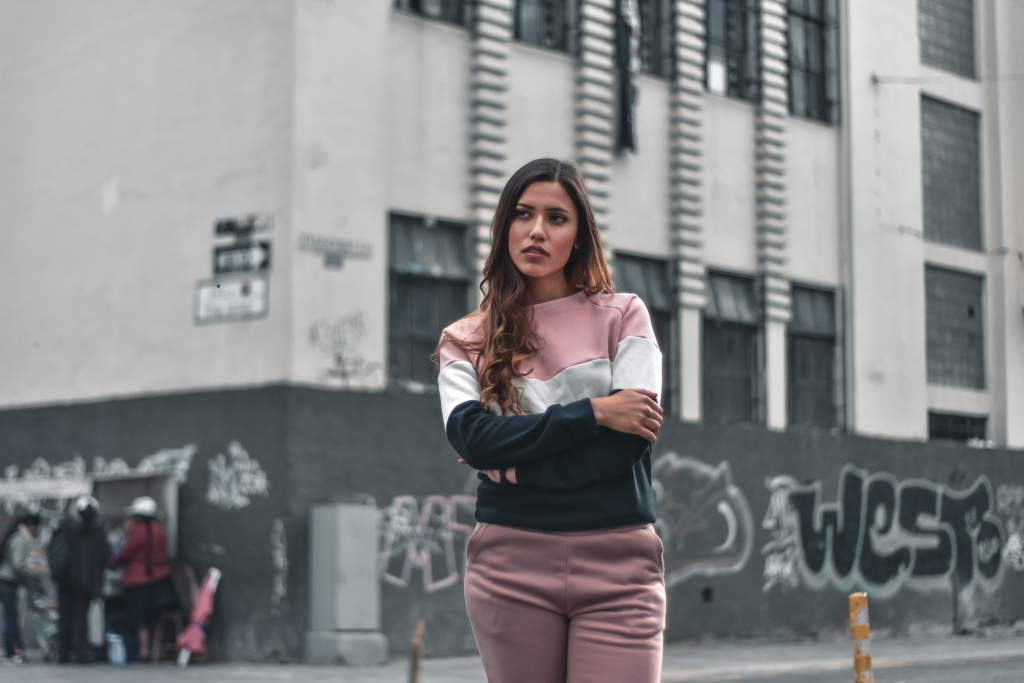 4. Hands in front
Another pose that conveys confidence is standing up and leaning forward and placing your hands on a desk, or the back of a chair. It another confidence signaller that works well for a professional appearance.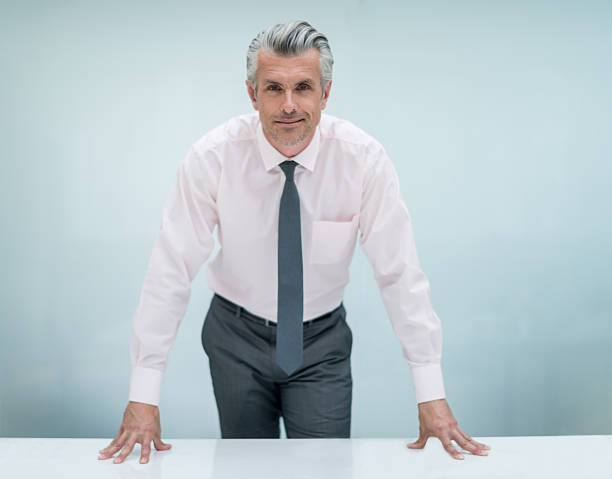 5. Walking
For some people, static poses can make them come across as stiff. If you feel like you look too rigid, it's time to put some motion into your photo. Walking towards the camera can really help to bring your headshot to life and look more dynamic.

6. Candid
If you want to present yourself as approachable and personable as well as professional, you may want to consider taking candid headshots. Candid photos are a great way to express a friendly personality, as they come across as very naturalistic. Try talking and laughing, and your photographer can take some great candid shots.

7. Posing with props
It's quite normal to feel bare in front of the camera or to not know what to do with your hands. Posing with props can be a great way to feel more relaxed in front of the camera, as we have an object to focus our energy on. However, props should always be relevant to the setting. For example, sitting and holding a mug, or holding a pair of glasses.

8. Leaning against a wall
Standing free-form is the standard way to pose for headshots, and a great way to convey confidence. However, some people can feel rigid taking a power stance, or might distribute their weight unevenly and feel awkward. Leaning with your back against a wall is the perfect way to be both confident and relaxed. 

9. Lean in
Sitting down and leaning forward is a great pose that creates a sense of intimacy. By leaning in, it's like you're confiding in the onlooker. 

10. 
Look over your shoulder
Looking over your shoulder is a great headshot pose for women, which may be more dynamic than just the classic standing pose.

Show your clients you're a quality professional
We mentioned that a business headshot is the first step to helping people to identify you, and gives a sense of your professionalism and personality. It's also important for gaining your client's trust and showing your commitment to quality. 
Don't compromise on your quality when having your headshot taken. Book with Splento for a professional headshot photographer, that will help you create a headshot that shows your clients that you care about quality.
---
Contact Splento if you are in need of:
Event Photography and Videography
eCommerce Photography and Videography