Foreign and domestic travel is back on in 2021, albeit restricted and with some countries still off-limit.
Nevertheless, travel companies for both home and away holidays are finding ways to adapt to the new market they find themselves operating in, and this is very true for the many travel startup companies that are still operating.
Here are 25 to watch for if you have any travel needs for the end of 2021 and beyond…
---
Citymapper
Citymapper is a transport app which helps users to navigate cities. Citymapper analyses sources to provide and develop routing and transport data about cities to help people all over the world travel with ease. Since its conception in 2011, Citymapper has quickly become one of the most popular mobile apps for city travel.
---
Culture Trip
Culture Trip is a global tech startup inspiring people to explore the world's culture and creativity. Culture Trip's framework is built on innovative technology and a global network of local content creators. The company tells stories showing the uniqueness of a location, its people, and its culture. As well as reading stories and travel guides, users can book trips at these hand-picked destinations.
---
Duffel
Duffel is a travel-tech startup company that facilitates users in searching, booking, and managing flights from 18 airlines with ease. Duffel's mission is to help businesses of all sizes to provide easy flight booking experiences for their clients. Duffel's platform also allows users to access baggage and lounge ancillaries, and easily manage refunds and cancellations.
---
Ferryhopper
Ferryhopper provides an innovative ferry booking platform to make travelling by ferry easy and fun.
Using Ferryhopper, travellers have direct and indirect connections to over 160 Greek, Italian and Turkish ports. Users can also plan their ferry trip effortlessly, book their tickets, and compare prices.
---
Holidu
Holidu aims to make searching for and booking vacation rentals easy. Holidu's search engine uses proprietary image recognition technology to compare the prices of millions of rental properties. Holidu users can easily find the best deals in accommodation and save up to 55% on their bookings.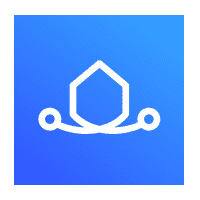 ---
HouseTrip
HouseTrip is an online marketplace that allows rental management companies and individuals to rent out their properties in a simpler way. HouseTrip has quickly become one of the most popular holiday rental sites in Europe with over 6,000,000 nights booked since going live in 2010. The company has offices in London, Lausanne, and Lisbon.
---
Houst
Houst is a short-let host management service that simplifies the process of property listing for hosts who want to let their properties for short stays. Houst handles everything from listing and marketing properties to hospitality, such as cleaning, laundry, and key handling.  Houst's mission is to enable hassle-free hosting for everyone.
---
Klazz
Klazz's mission is to revolutionise the language travel industry by matching international students to domestic teachers in the country of travel. Klazz predominantly markets English language courses to Spanish, French, Italian, and German speakers travelling in. All teachers are certified and vetted by Klazz to ensure the best language learning experience for travelling students.
---
Love Home Swap
Love Home Swap is a home-swapping website that facilitates members to exchange and rent their homes with other members, for free. Members can choose from over 54,000 stylish homes in city and holiday destinations in more than 160 countries worldwide, with excellent levels of service from Love Home Swap.
---
LuckyTrip
LuckyTrip is a travel inspiration app helping users to find a trip with one tap. LuckyTrip has created a mobile app that uses artificial intelligence to help travellers to find unique trips. Users enter their budget, tap the "Lucky" button, and are instantly shown a trip to hundreds of destinations in Europe that fit their budget.
---
Luxtripper
Luxtripper is a luxury travel company that operates an online travel booking site that matches users with suitable holiday destinations. Not only does Luxtripper's platform allows customers to book holidays, but it offers a bespoke holiday service that matches customers to luxury destinations. The team of travel experts then works to create multi-destination itineraries, tailored to the customer's requirements.
---
Mapify
Mapify is a social marketplace for travel experiences designed to connect travellers around the world through past and ongoing journeys. Using Mapify users can visualise, find and plan travel experiences. On Mapify's website and app, users can upload pictures, make a map of their travels, create a bucket list, plan trips, and follow other users.
---
Much Better Adventures
Much Better Adventures helps people organize their skiing, cycling, or road biking holiday directly with specialist independent operators. The platform's infrastructure consists of a global network of specialist marketplaces and a SaaS reservation platform, which empowers local operators around the world with the online reservation and sales tools, while the marketplace makes it easy for users to book great holiday experiences.
---
Onefinestay
Onefinestay is a startup that provides travellers with a stay in the finest homes in the city and provides homeowners with an opportunity to earn another source of income from hosting travellers in their homes. Onefinestay helps homeowners with marketing and managing their homes, and helps travellers to find and book the right homes. Onefinestay emphasizes hospitality and providing support 24/7 to ensure the finest stay for clients.
---
Questo
Questo has pioneered the leading platform for city exploration games, thanks to the expertise of local creators and businesses around the world who have helped to create unique location-specific games which new travellers and locals play to explore the city. Each game is totally unique and could be based on the city's iconic history, books, films, or local legends. For example, you can explore London by hunting for Jack the Ripper. Questo is currently present in over 100 cities and expanding…
---
Seatfrog
Seatfrog is a mobile app designed to provide effortless upgrades for airlines and passengers. Seatfrog operates as a customer-centric auction platform for upgrades on the day of departure, selling seats that were guaranteed to otherwise fly empty. The platform targets passengers within 48hrs of their flight, to help them upgrade. Seatfrog is designed for seamless customer interaction with in-app payments and boarding passes reissued directly to mobile in one simple transaction.
---
Secret Escapes
Secret Escapes is a members-only travel club that offers discounted rates on luxury hotels and holidays. At Secret Escapes, members sign up for free for access to the best deals on holidays and hotels. In return for signing up, members have access to exclusive rates for selected luxury hotels and holidays at up to a 60% discount on prices offered elsewhere.
---
SilverRail
SilverRail wants to change the way people move by offering the best-in-class technology solutions to help railways and travel distributors easily connect with each other.  SilverRail specialises in the fields of passenger rail ticketing, travel distribution technology, and global rail access to make travel by train more efficient, spanning the full customer experience.
---
Stasher
Stasher is the world's first luggage storage network that operates by connecting short-term visitors with a network of local hotels and shops that have space to securely store luggage. Stasher works as an online platform, allowing users to book storage in advance or on the day. Stasher works in partnership with an international network of hotels and retailers to provide travellers with affordable and convenient storage for their luggage.
---
The Plum Guide
The Plum Guide is a marketplace of the world's best holiday homes. The Plum Guide offers holiday homes based on its rigorous, systematic analysis of testing every single home on the planet and accepting only the top 1%. The Plum Guide tests for the top 1% by using the self-pioneered Plum Test; a hospitality exam that uses a mix of algorithms and physical visits by hospitality experts. Since 2016 the Plum Guide has vetted over 80,000 homes.
---
Travala.com
Travala.com, the world's leading cryptocurrency-friendly hotel booking service with the best prices on over 2 million properties across 230 countries. Since 2017, Travala has become the world's leading blockchain-based travel booking platform trusted by thousands. Travala stands out on the hotel booking market, as travellers can pay using different cryptocurrencies in addition to credit and debit cards and earn valuable rewards with their bookings.
---
tripAbrood
tripAbrood is an AI-driven travel platform designed for families to discover and book holidays. TripAbrood's family travel assistant, Skye, guides users through the discovery and booking phases efficiently by sourcing relevant information to make booking a holiday simple.
---
TripAdmit
TripAdmit is a startup providing a new ticketing solution. TripAdmit helps customers to access the best guided tours, skip the ticket lines, book day trips and show a selection of the best locations. TripAdmit is also designed for tour and activity operators to sell online via their own website and to distribute their activities amongst their partners. TripAdmit also allows distribution partners to earn ancillary revenue from tours and activities.
---
Victor
Victor is a UK-based private jet charter marketplace. Victor aims to bring transparency to the air transportation industry by connecting fliers directly to aircraft operators. Victor's platform provides a flight management team to support customers' end-to-end travel requirements.  Victor integrates smart technology, transparency, and customer service to ensure that members are always connected.
---
Zeelo
Zeelo is a safe bus-sharing company that is developing smart transportation services for commuting and travelling to school. Zeelo uses data and technology to design convenient bus routes in areas of high private car usage to offer people the option to swap their car for a Zeelo bus. Zeelo works in partnership with local bus and coach operators to provide the best service for drivers and commuters. Commuters can book transportation services via the mobile app.
---
Will you be using any of these companies for travel in the next 12 months?
If you are travelling, be sure to check out the SplentoApp for storing and sharing your travel photos – click the link now to see some amazing travel photos in our travel photo album!
---
The list above includes startups that are performing wonders within the travel industry.
Splento is playing its part in helping to improve business for startups  –  by creating visual content, tools and resources to aid marketing, attract new clients, highlight USPs, promote other advantages and much more…
As part of that role, here is our free webinar on video content and how it can help your business – today. 
For all your visual content you can record your videos yourself, or if you prefer – contact Splento for help.
We are experts in visual content – we make videos that make your business grow.
Contact Splento today:
---
Data source: crunchbase.com